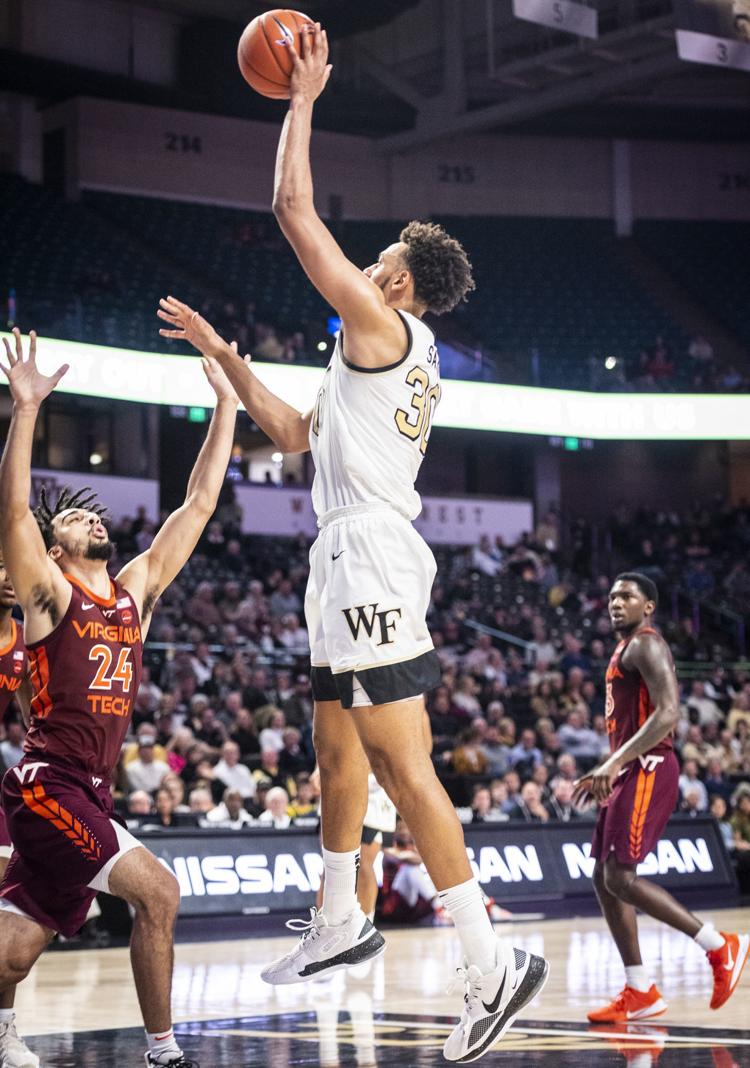 Wake Forest struggled to get the ball to Sarr during Tuesday night's loss to Virginia Tech — his 18-point outing could have been better if the Deacons had completed more post-entry passes.
"I think the idea is right, in terms of wanting to get the ball inside, get it to Olivier. But we have to do a better job of having vision of the surrounding players," said Coach Danny Manning. "Not necessarily the person that's guarding him, because a lot of times we do see the person that's guarding him, but we don't see the help side or the weak side."
Sarr said there's a part of that he can improve on, too.
"I've also gotta do a better job of opening up to the ball. And that's something that we're working on a lot," Sarr said.