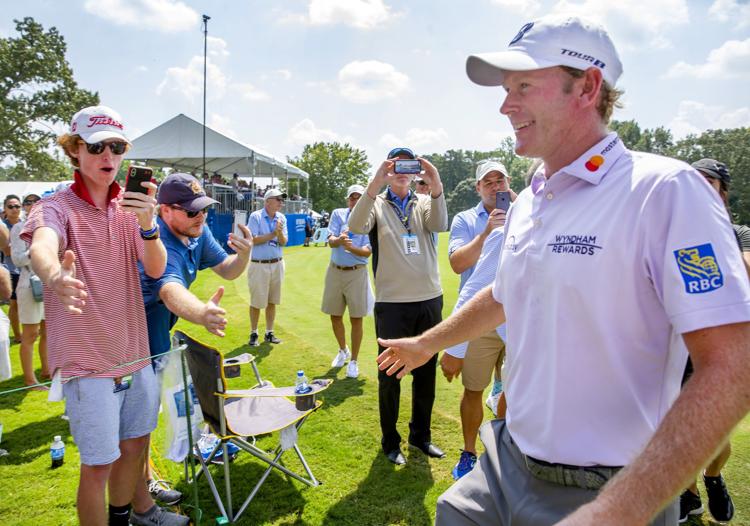 GREENSBORO – Just after lunchtime during the first round of last year's Wyndham Championship, 93-year-old legend Irwin Smallwood, a former golf writer and executive sports editor of the Greensboro News & Record, walked out to the ninth green to watch Brandt Snedeker make history.
Smallwood, who has attended so many of the PGA Tour stops here that the media center is named after him, is a walking encyclopedia of the 79-year history of the tournament.
As Snedeker lined up his birdie putt, Smallwood was there looking on. On the line was a chance to open the tournament with a 59.
Snedeker didn't disappoint. He made the putt to become the ninth player to shoot 59 in a PGA Tour event. 
"I saw all I need to see today," Smallwood said that day with a smile.
Snedeker set a tournament and course record for 18 holes, but the truth was he had a lot more work to do. 
How Snedeker navigated the next three rounds on his way to a three-shot win over C.T. Pan and Webb Simpson and a 21-under par finish was even more satisfying to him. It was his second victory at the Wyndham Championship, after winning the 2007 tournament at Forest Oaks Country Club, and his ninth PGA Tour title.
"It was probably the hardest thing I had to do in my career was come back after that because there are so many expectations, not just from myself, but from everybody else," Snedeker said Tuesday at Sedgefield Country Club.
Snedeker, 38, was back in town to help promote the 80th Wyndham Championship, which will be held Aug. 1-4 at Sedgefield Country Club, but to also recall one of the most memorable weeks of his career.
"I had all this great stuff happen in the first round and those expectations were through the roof," Senedker said. "That night after the 59 I kind of refocused, but now everybody expects me to win the golf tournament, and Wyndham is one of my biggest sponsors, so they expect me to win, so I can't let everybody down."
Snedeker said that week "was probably the least I've slept at any event in a long time because I could feel the pressure."
A perk of being sponsored by Wyndham, it was Steve Holmes of Wyndham who decided to send a plane to Nashville, Tenn., so Snedeker's wife, Mandy, and their two children, Lily and Austin, could be there to witness the victory.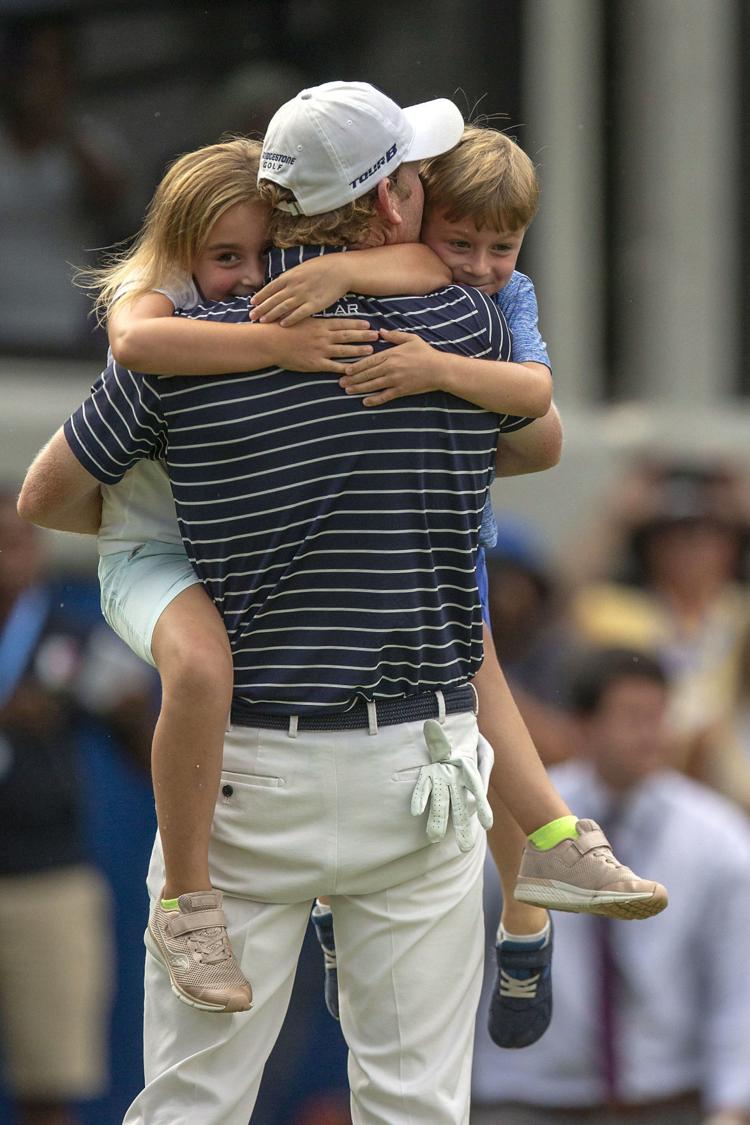 "They just showed up out of nowhere," Snedeker said about his family. "And that meant a lot to me and that shows you right there what Wyndham and guys like Steve Holmes mean to me.
"Having my kids there meant so much because they actually saw me win, so I can tell them their dad does win sometimes."
Snedeker will arrive at Sedgefield hoping to end the PGA Tour's regular-season in style. There's a new Wyndham Rewards $10 million bonus to be distributed among the top 10 finishers in the FedEx Cup points standings at the end of the regular season. The race for that extra payday, with $2 million going to the regular-season winner, will end Aug. 4 when the last putt drops.
Snedeker, who will play next week in the British Open, sits in the 30th spot but said he hopes to make up some serious ground with a couple of good weeks.
In the long history of the Wyndham Championship, one of the oldest stops on the PGA Tour, the last repeat winner was Sam Snead in 1955 and '56. Snead won eight times in Greensboro, and the winner of the tournament receives the Sam Snead Cup.
"It will be tough to come back as defending champion and there'll be expectations for sure," Snedeker said. "I'll have to focus. It's all great and good and dandy that I'm the defending champion, but I have to come back with the mentality to get off to a good start on that Thursday morning."
John McConnell, the owner of Sedgefield Country Club, might have to come up with a plaque for the wall of champions just off the ninth green at Sedgefield. According to Snedeker, it was after his 59 last year that McConnell took the rest of the field in a bet with some friends.
"I told him that if I win I'll pay off the bets but then he has to see about a plaque for the 59," Snedeker said with a smile. "I'll have to talk to him about that."