Timeline: The Pazuzu Algarad case
A "Viceland" series on Pazuzu Algarad examines failures in the system that contributed to the deaths of two men. Here's a year-by-year examination of the disturbing case of Pazuzu Algarad.
2002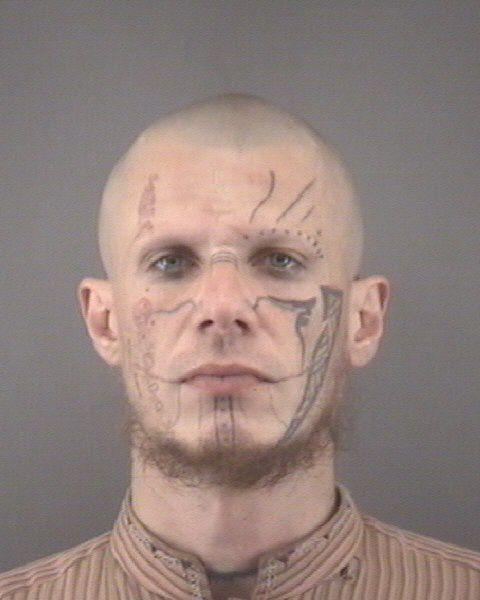 John Algarad Lawson legally changed his name to Pazuzu Illah Algarad, saying in an affidavit that the name change was for religious reasons. The affidavit did not offer any details about his religion, but Pazuzu is the name of an Assyrian demon mentioned in the movie "The Exorcist."
May 28, 2010
Pazuzu Illah Algarad was accused of putting his mother, Cynthia Lawson, in a chokehold at the home they shared at 2749 Knob Hill Drive in Clemmons. In court documents, law enforcement officers alleged that Algarad regularly performed "satanic rituals" and animal sacrifices at the Clemmons home.
Aug. 23, 2011
Pazuzu Algarad pleaded guilty to misdemeanor assault on a female and was placed on probation for 12 months.
Sept. 22, 2011
Pazuzu Algarad's girlfriend, Amber Burch, was accused of slapping and attempting to choke Algarad's mother. Burch was later convicted and sentenced to 12 months of probation. Two months after the conviction, she was charged with assault and battery, with police alleging she hit Algarad in the face.
October 2010
Pazuzu Allah Algarad, then 31, was charged with accessory after the fact of involuntary manslaughter. The charge was related to the shooting death of Joseph Emmrick Chandler, whose body was found in September 2010 on a boat ramp in Donnaha Park in Yadkin County. Algarad was accused of misleading investigators and allowing a suspect in the shooting to stay at his home.
Psychiatrists who interviewed Algarad said had had schizophrenia, agoraphobia and alcoholism, but found him mentally competent to stand trial. They also reported had intentionally filed down his teeth and had poor hygiene and body odor, the report said.
"And he admitted that he bathed no more than once a year, and had not brushed his teeth in years," the report said. "He felt such actions stripped … the body of its defenses in warding off infection and illness."
Oct. 5, 2014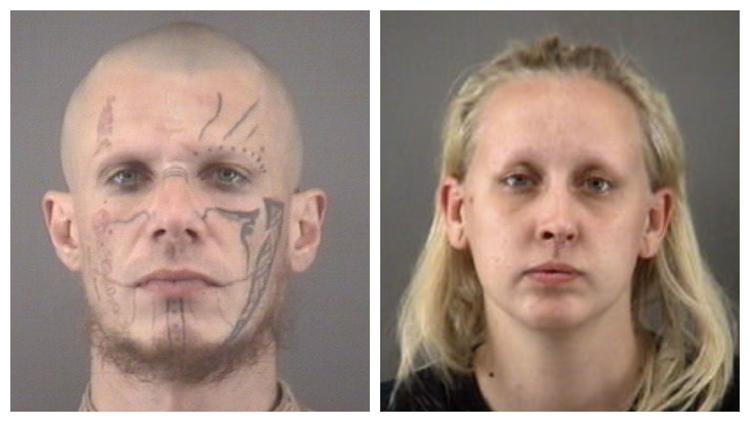 Authorities executed a search warrant at 2749 Knob Hill Drive in Clemmons. Crews uncovered the skeletal remains of two people buried in shallow graves in the backyard. Warrants would later reveal the two were killed in 2009.
Pazuzu Illah Algarad, then 35, and Amber Nicole Burch, then 24, both of the home, were each charged with one count of murder and one count of accessory after the fact to murder.
Oct. 6, 2014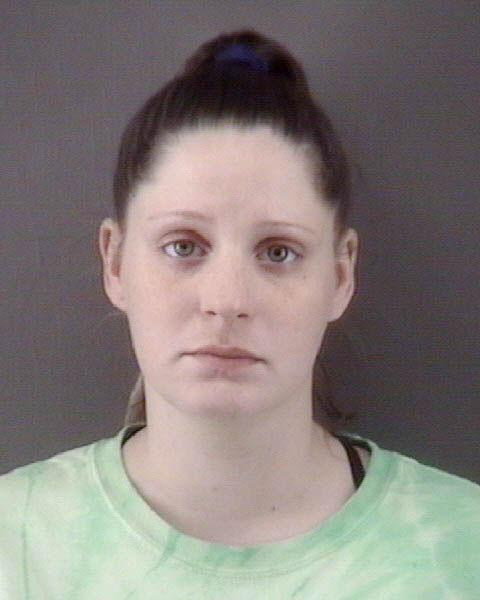 Pazuzu Algarad and Amber Burch had their first court appearance, both asking for court-appointed attorneys. A third person, Krystal Nicole Matlock, then 28, was charged in connection with the death of one person whose body was found at the Clemmons home. Matlock was accused of helping bury the man.
Oct. 7, 2014
(Video tour of the home at 2749 Knob Hill Drive)
County housing officials declare the home Pazuzu Algarad and Amber Burch shared with Cynthia Lawson was unfit for human habitation. The house was filled with trash, mold and animal feces, according to one official.
A code officer said in a report that the house contained hundreds of dead and living flies, feces and urine that had been ground into the flooring and walls, decayed animal parts and remains, dried blood-like substance on the walls and animal cages with carcasses.
Photos also showed the front door bore markings such as a picture of a skull and cross bones and the words, "Evil will triumph." A phrase that appeared to be written in another language might have been a clumsy attempt at "the house of devil worship" or "the house of devil worshippers, according to an Arabic language professor.
PHOTOS: See a collection of photos from the cleanup inside the Pazuzu Algarad house.
Oct. 13, 2014
Two bodies found behind the homes at 2749 Knob Hill Drive in Clemmons were identified as Joshua Fredrick Wetzler and Tommy Dean Welch. Both men disappeared in 2009. Arrest warrants alleged that Pazuzu Algarad killed Wetzler in July 2009 and that Amber Burch helped him bury the body. Warrants also alleged that Burch killed Welch in October 2009 before Algarad helped her with the burial. Autopsies would later say each man was shot in the head.
January 2015
The Forsyth County housing department said the owner of the home at 2749 Knob Hill Drive in Clemmons had until mid-February to submit proof she would make it habitable. Her original deadline had been December 2014.
February 2015
Foreclosure proceedings began for the Clemmons home where two bodies were found buried in the backyard.
March 2015
Wells Fargo Bank said it planned to move forward with foreclosure and demolish the home at 2749 Knob Hill Drive.
April 2015
Crews demolished the Clemmons home where police say Pazuzu Algarad and Amber Burch killed two men before burying them in the backyard.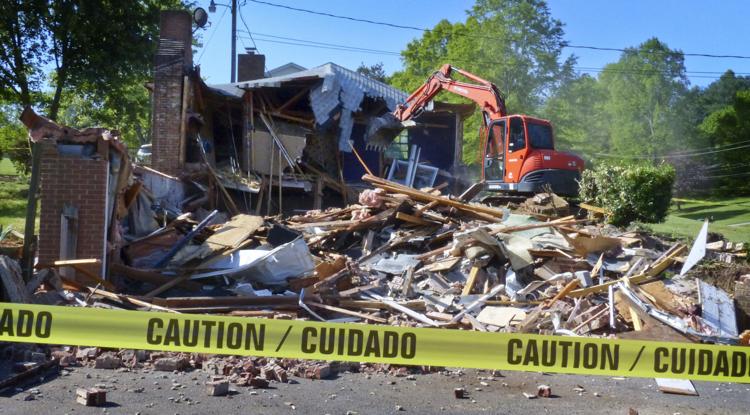 May 13, 2015
Pazuzu Algarad was transferred from the Forsyth County Jail to Central Prison in Raleigh for safekeeping. It was the second time he had been transferred for safekeeping since his arrest on Oct. 5, 2014. A transfer for safekeeping can be for three reasons — security, mental-health disorders or medical conditions, officials said.
Oct. 28, 2015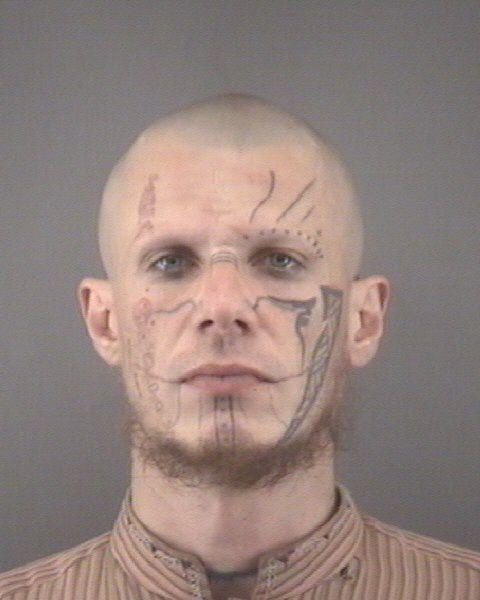 Pazuzu Algarad was found dead at 4:20 a.m. in his cell at Central Prison in Raleigh. An autopsy would later say he died from severe blood loss caused by a deep wound to a major blood vessel in his left arm, at the pit of his elbow. His death was ruled a suicide, and authorities said he used something to cut himself.
It was never clear what instrument was used. Items from his cell, sent to the N.C. Office of the Chief Medical Examiner, included an electric razor and a clear, unlabeled bottle filled with red fluid. Algarad also had filed his teeth into points. Officials said at the time there was no evidence support rumors Algarad bit his own arm to cause the wound.
March 9, 2017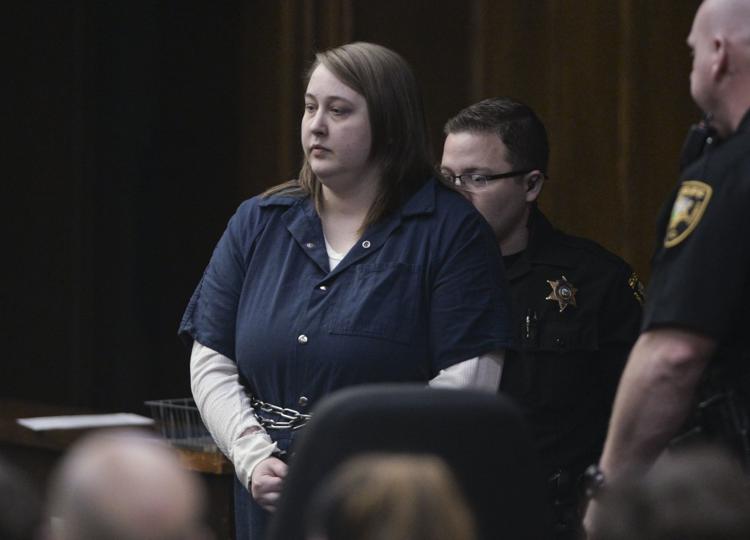 Amber Burch, then 27, pleaded guilty to second-degree murder, armed robbery and accessory after the fact to murder. She was ordered to serve a minimum of 30 years and eight months in prison with a maximum sentence of 39 years and two months.
Forsyth County prosecutors said she used a .22-caliber rifle to shoot Tommy Dean Welch twice as he sat on a couch in the home the two shared at 2749 Knob Hill Drive in Clemmons.
Prosecutors also said that, three months before that, her boyfriend, Pazuzu Algarad, used the same rifle to fatally shoot Joshua Fredrick Wetzler. Investigators alleged the body stayed in the house for several weeks before Algarad called Burch, who was in South Carolina, to ask her to come back and help bury Wetzler.
June 5, 2017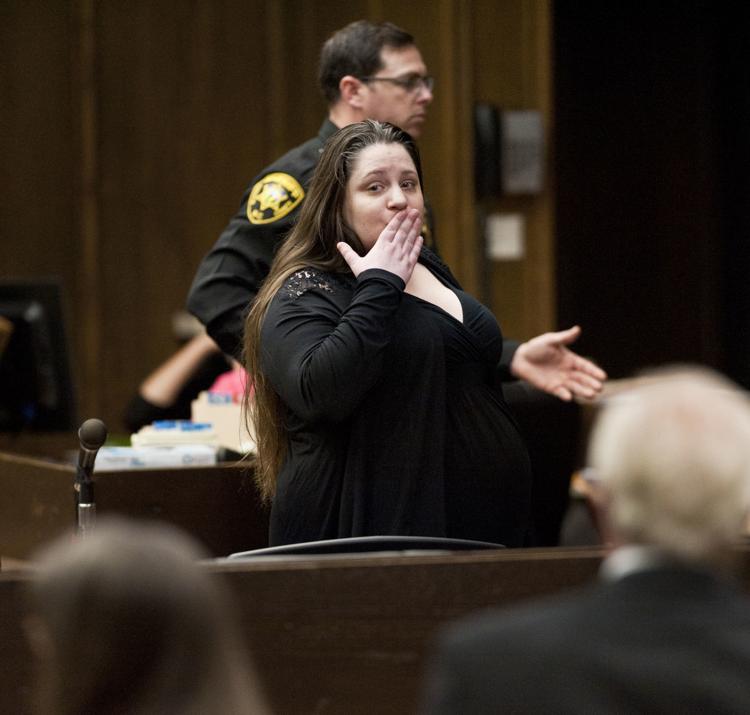 Krystal Nicole Matlock, then 30, pleaded guilty in Forsyth Superior Court to conspiracy to accessory after the fact to first-degree murder. She was accused of helping bury Joshua Frank Wetzler.
Matlock was sentenced to a minimum of three years and two months in prison with a maximum sentence of four years and 10 months.
As featured on
WINSTON-SALEM — The story of Pazuzu Algarad is coming to national television Tuesday with th…
Nominate your favorite businesses for a chance to win a $100 gift card!
Enter for a chance to win a VISA GIFT CARD to go towards your next backyard cook-out!