The aptly named pro Wyndham Clark ripped his tee-shot 372 yards on the par-5 fifth hole at Sedgefield during the Wyndham Championship on Thursday. On the same holethe next day, Russell Knox's ball landed 341 yards down the fairway. Harris English today propelled his 359 yards.
If Herman Atkins, a long-ago club pro at Sedgefield, were alive, he would would boast that those tee shots look puny compared to one he hit on the same hole 90 years ago.
A headline on a story in the Greensboro Daily News (now the News & Record) on May 17, 1929, reads, "Herman Atkins hits golf ball 411 yards on Sedgefield Links."
That sounds unbelievable for that era, when players used wood- shafted clubs and balls with nowhere near the traveling distance of those today. In Atkins' time, a drive of 250 yards was considered long. Bobby Jones, the best golfer of that age, is said to have only occasionally hit a ball 300 yards.
The story said Atkins' feat was witnessed by two men playing with him and was measured "as accurately as possible," although it didn't say how. No such technology existed then as "ShotLink," which at the Wyndham and other PGA Tour tournaments uses lasers to precisely measure the length of every drive, approach shot and putt.
Make no mistake, Atkins would be no match for today's pros, who work out and swing drivers with big metal heads. Drives of 300 yards-plus are common everyday in every tournament. In the first two rounds of this year's Wyndham, 25 golfers hit tee shots 340 yards or more, with Clark and Charles Howell tops with 372 each. Howell's blasts came on the 18th hole.
ShotLink has measured a dozen or more modern-day pros hitting drives of 400 yards or more.
Clark is one of them. He bested Herman Atkins' tee shot with one that stopped 424 yards from the tee at the Safeway Open in Napa, Calif.
Why Sedgefield looks good
At 5 p.m. each afternoon during the Wyndham Championship, a police officer steps onto Mecklenburg Drives and holds his arm to stop shuttle buses and other traffic.
A few seconds later a John Deere riding mower enters the road from a lane that leads to the Sedgefield Country Club maintenance building. Then comes another John Deere vehicle, then another, then another, then a Toro mower and another and so on.
What we have here is a caravan. Before it's over, dozens of mower, blowers, clippers and other machinery head to the course to prime tee boxes, fairways, rough, bunkers and greens for the next day's round.
All of the above is repeated 12 hours later at 5 a.m. People up at that wee hour say its eerie seeing these these tiny specks of light coming up the road.
Course superintendent Chad Cromer says Sedgefield's Bermuda greens grow at night during hot, humid weather. Storms that drenched the course Wednesday and Thursday night caused extra work for the early-morning maintenance crew.
Cromer says manicuring expectations for courses on the PGA Tour have jumped in the past 15 to 20 years.
"It's the Augusta National factor,'' he said of the course where the Masters is played.
"It's people seeing that on television and it made the demand for everybody else to up the game and try to keep up."
Cromer's permanent 20-person maintenance crew grows to about 55 during the tournament. McConnell Golf, which owns Sedgefield and other golf courses in the Carolinas and Tennessee, sends workers to help the tournament. The Greensboro Country Club and High Point Country Club and other area clubs pitch in. A course maintenance man from California volunteered after seeing Cromer's appeal in a course superintendents association email. The extra crew members get meals, uniforms and hotel rooms.
Under a lease with Sedgefield, Toro is obliged to supply extra mowers, blowers and clippers and other equipment during the Wyndham Championship. John Deere has a contract with the PGA Tour to provide machinery to tour events.
The result of this massive effort: a beautifully groomed Sedgefield course. Galleries walking the course notice it, as do millions watching on CBS and the Golf Channel, not to mention pros playing the course.
Centers of attention
The CBS Smartcart, where Amanda Balionis conducts player interviews, never moves, although it's capable of motion. The cart, with a large touch screen mounted on it, stays tucked away surrounded by a three-sided tent in a a guarded area outside the Sedgefield clubhouse.
What Americans won't see during TV coverage of the Wyndham Championship is the Sky Cart parked next to the Smartcart. An Englishman, Tim Barter, interviews for the Sky Sports network, which is broadcasting the Wyndham to Europe.
Golfers in contention after signing scorecards endure interviews from journalists, especially players such as tour newcomer Victor Hovland of Norway, a young man with a wide engaging smile who only a few months ago was a student at Oklahoma State University.
He first went into the SmartCart tent. After some preliminary banter with Balionis, a director gave the "standby signal" and the interview began, with Balionis touching the screen to instantly produce facts and figures.
Then Hovland went next door to the Sky Cart for a round of questions. Next, a PGA Tour radio broadcaster quizzed Holland. After that, the golfer stood on a platform before a backdrop of Wyndham signs and did an interview with area TV and print journalists. Finally, a Reuters reporter snagged Hovland to ask about his hopes for making the European Ryder Cup team.
After all this, the newly minted celebrity walked over to adjoining metal fence behind which children and adults were lined up for autographs.
Wyndham Championship Round 3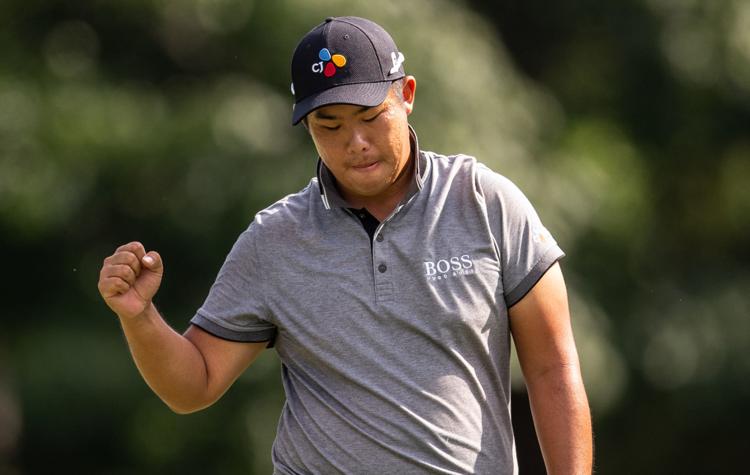 Wyndham Championship Round 3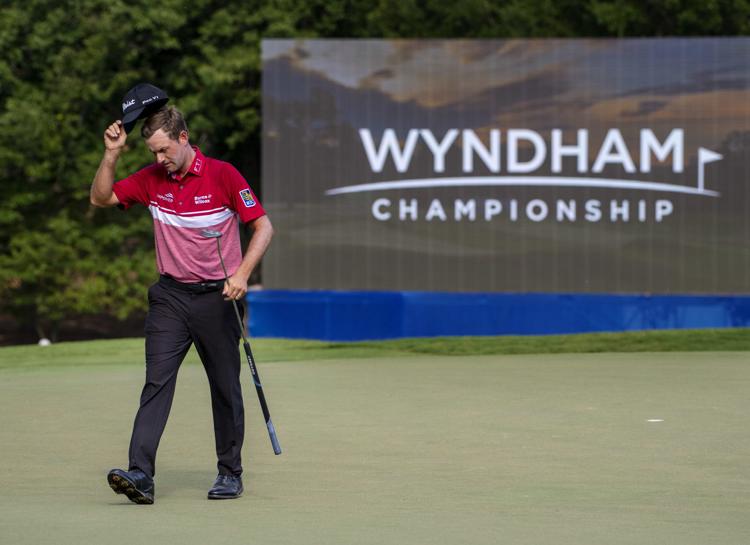 Wyndham Championship Round 3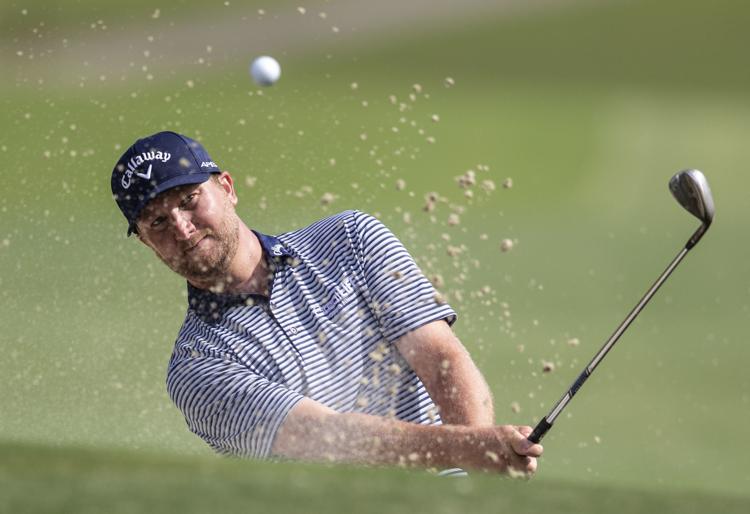 Wyndham Championship Round 3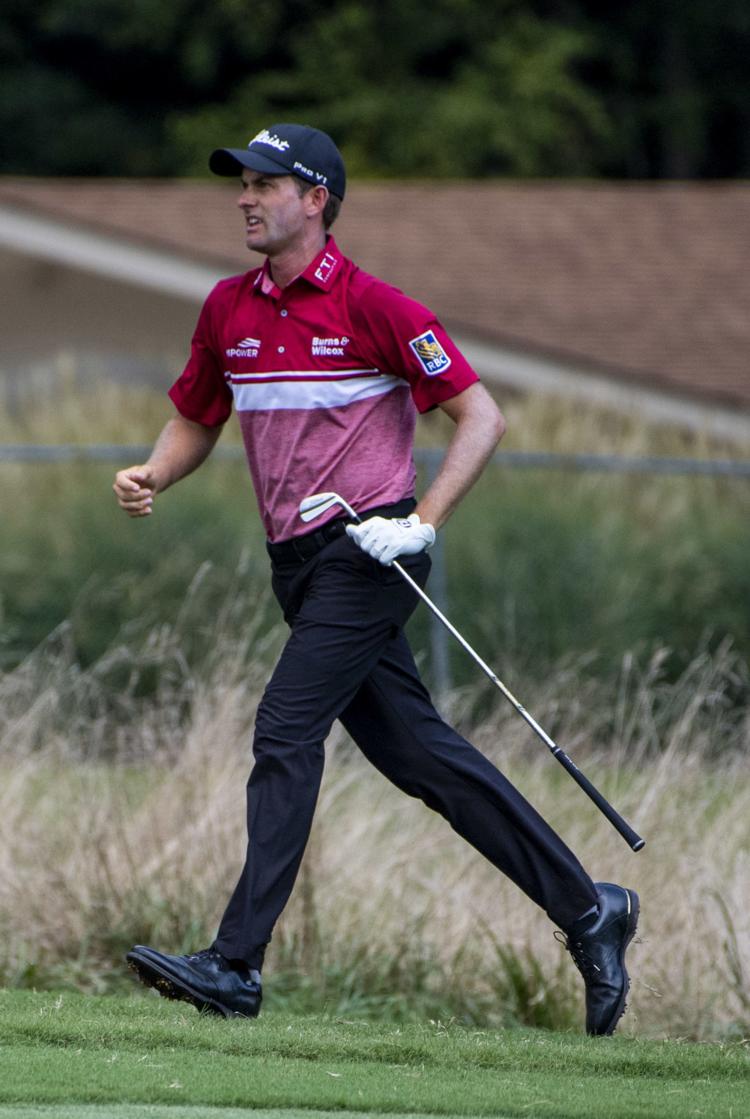 Wyndham Championship Round 3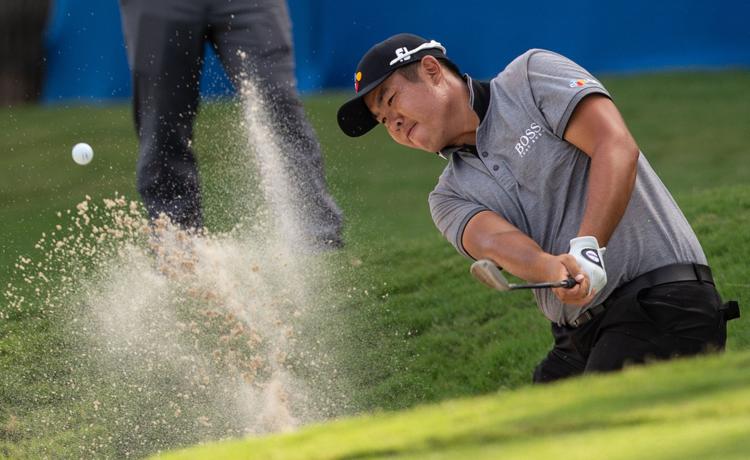 Wyndham Championship Round 3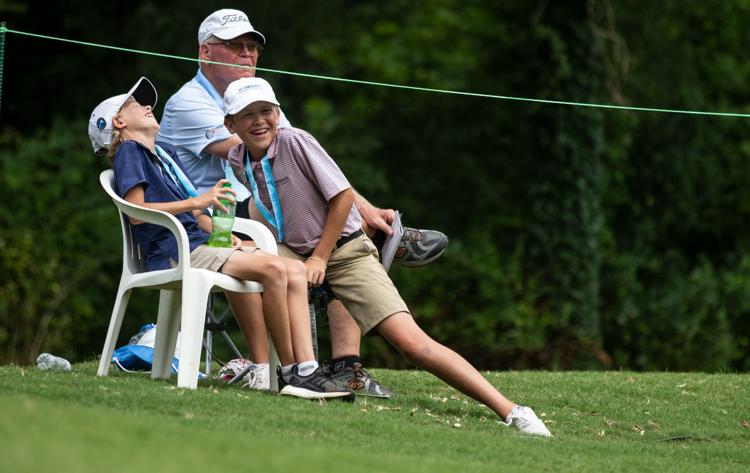 Wyndham Championship Round 3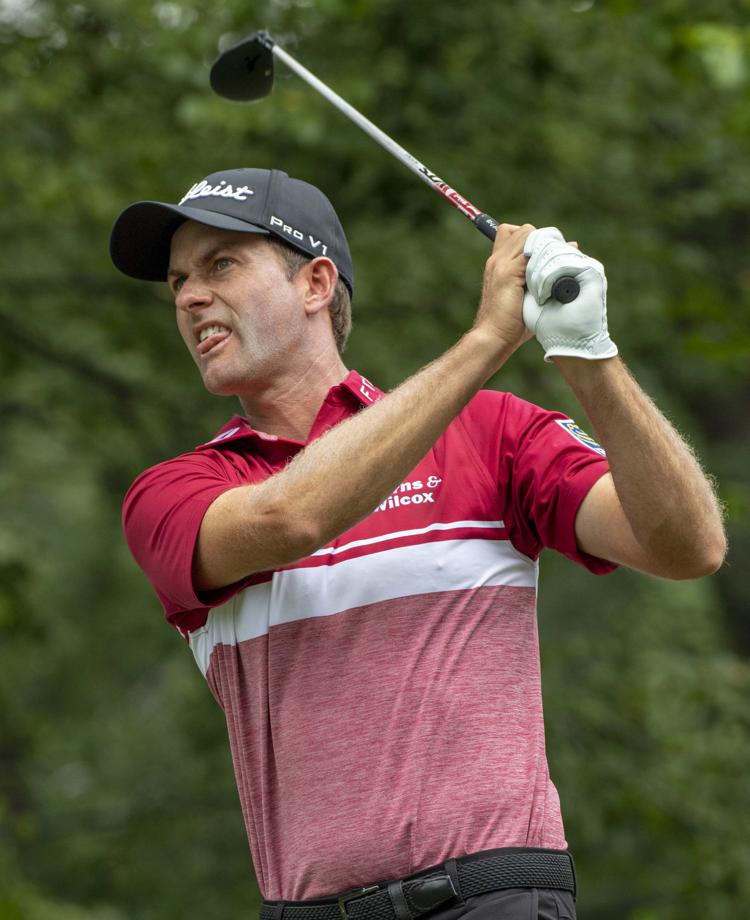 Wyndham Championship Round 3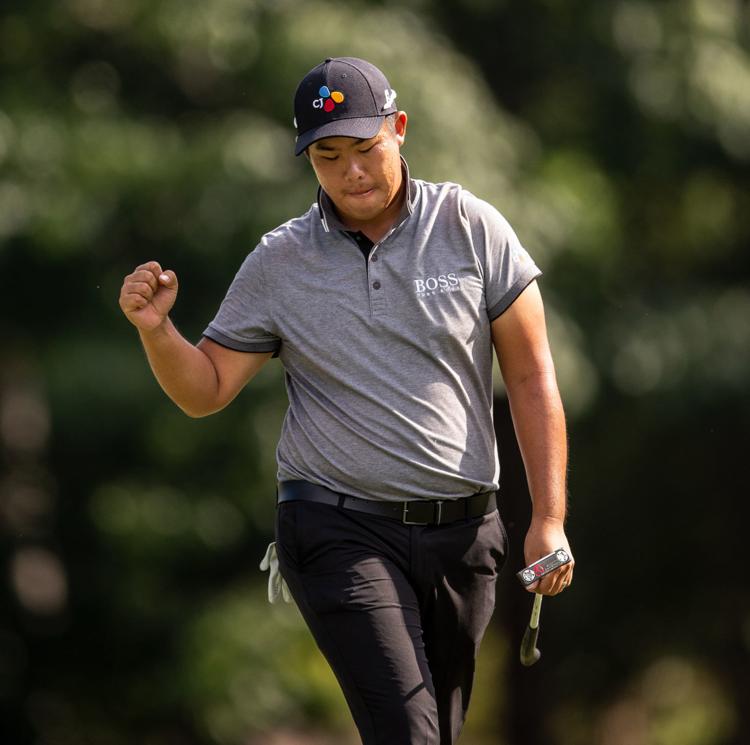 Wyndham Championship Round 3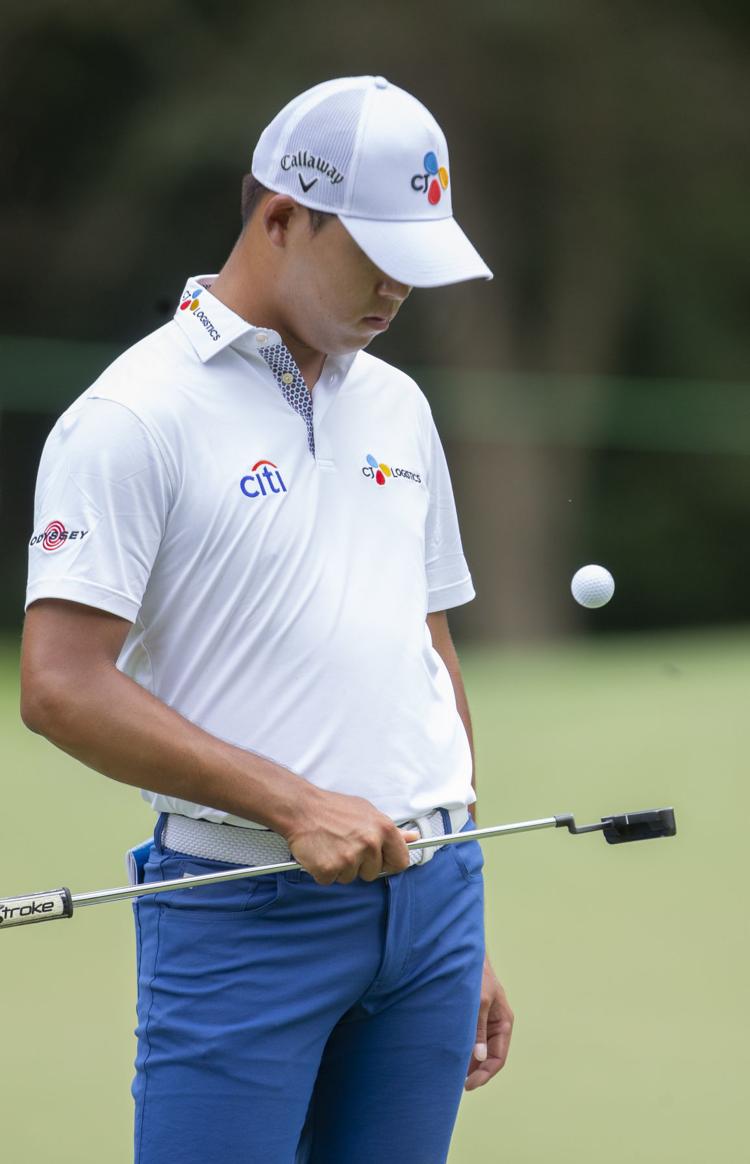 Wyndham Championship Round 3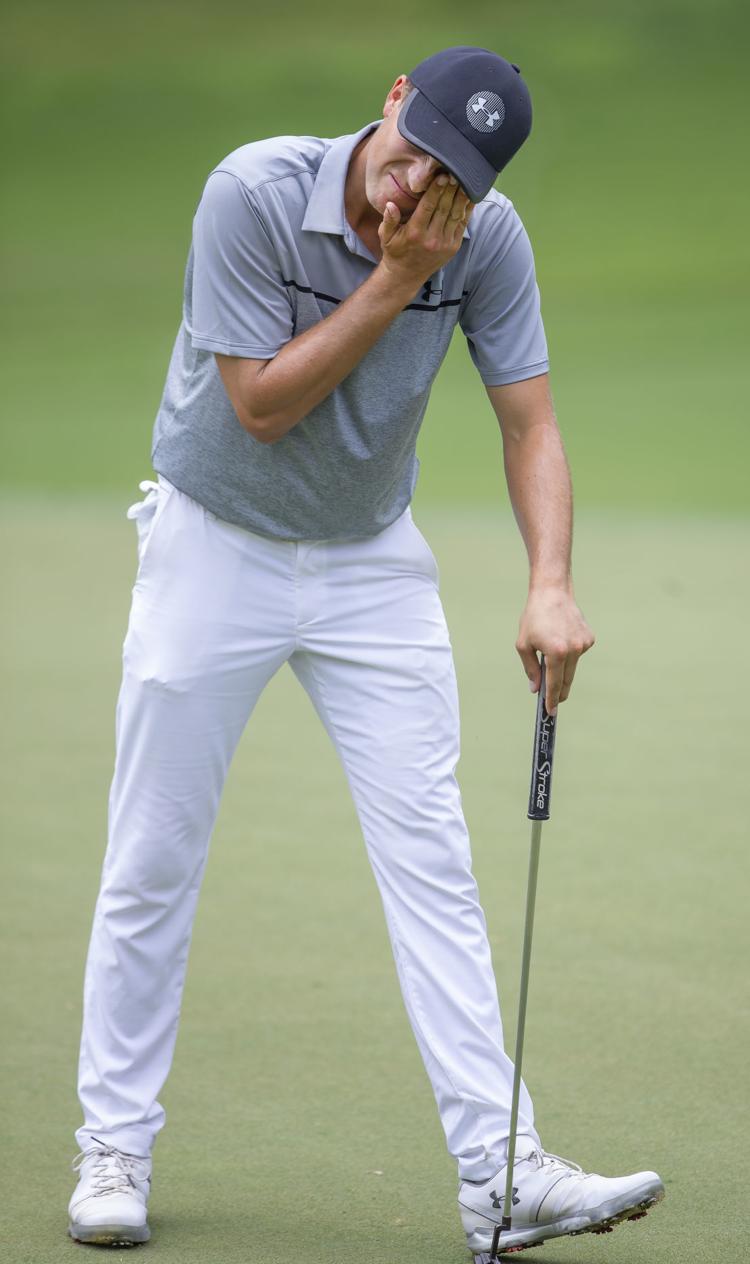 Wyndham Championship Round 3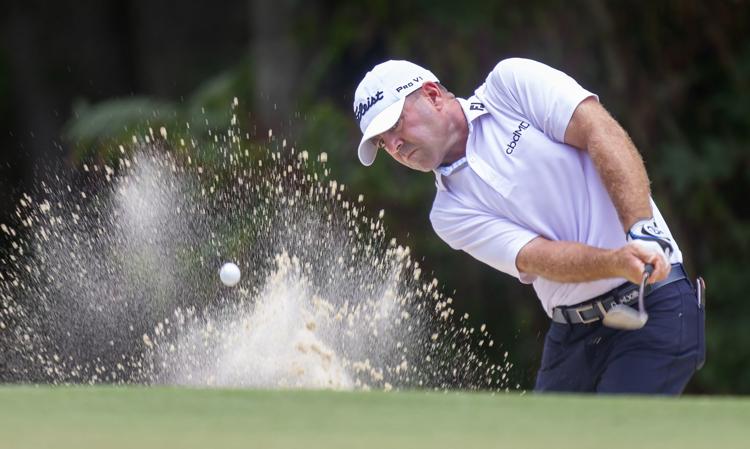 Wyndham Championship Round 3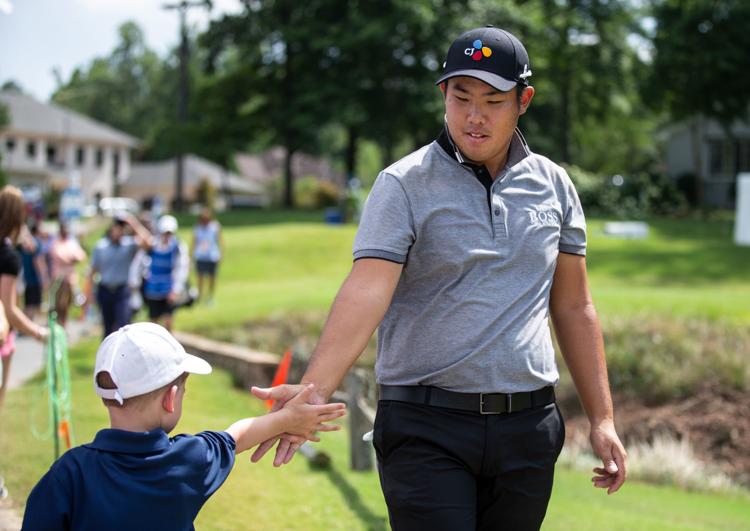 Wyndham Championship Round 3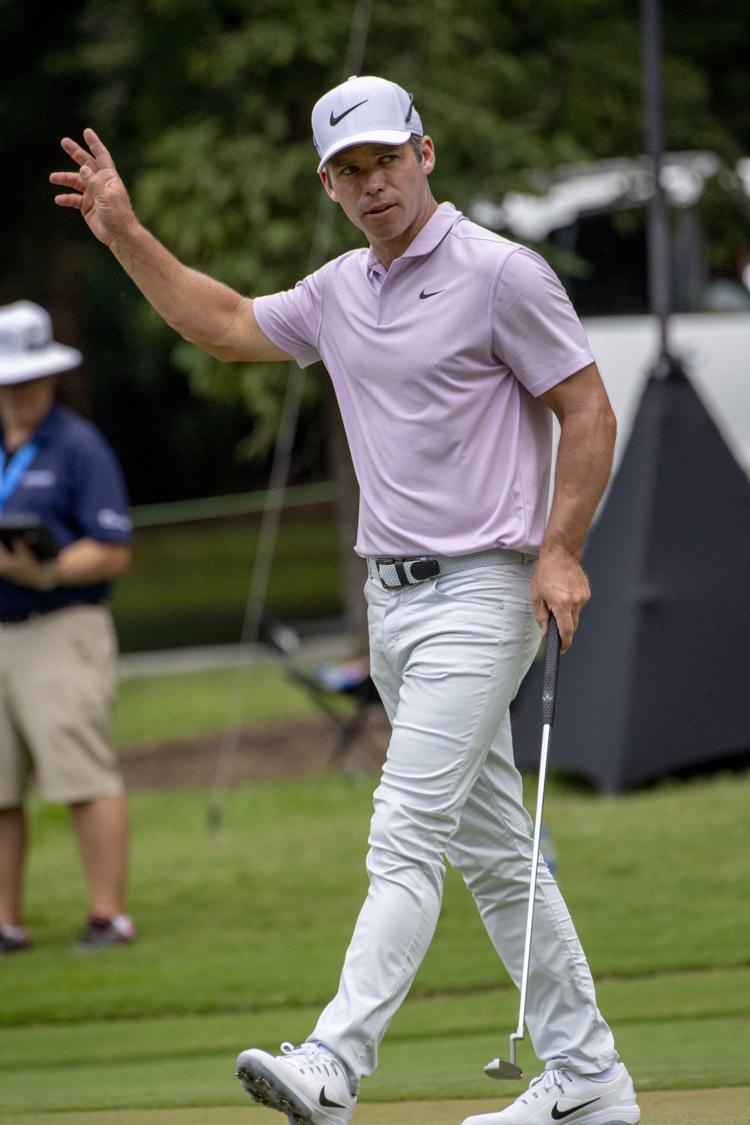 Wyndham Championship Round 3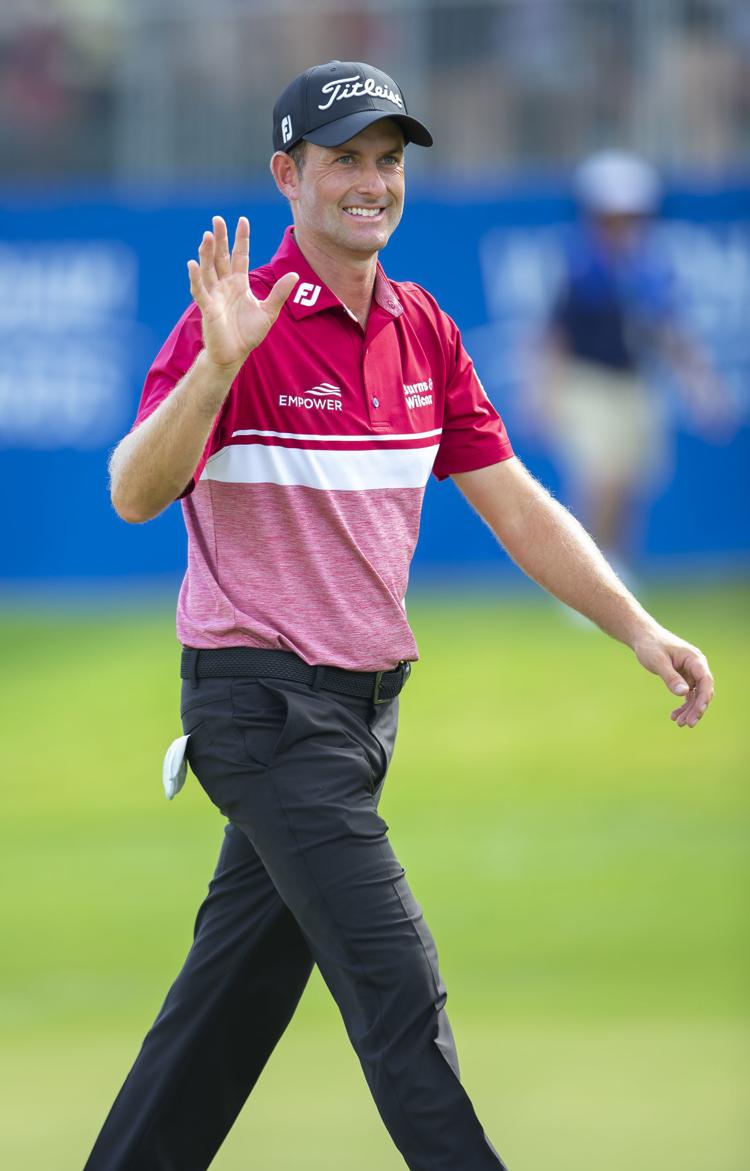 Wyndham Championship Round 3
Wyndham Championship Round 3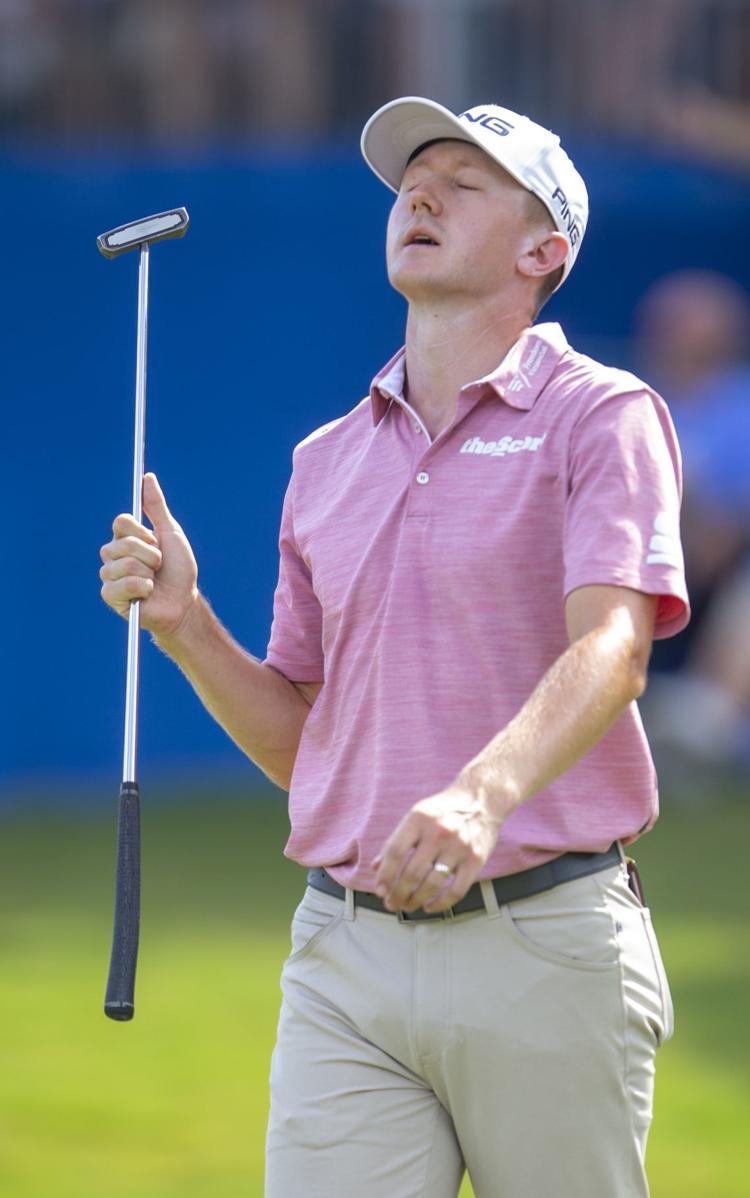 Wyndham Championship Round 3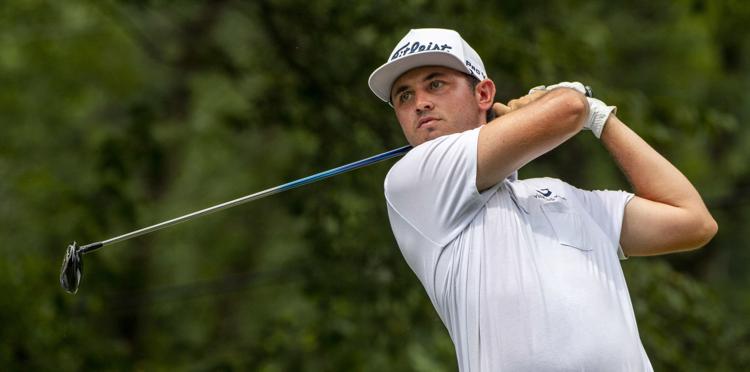 Wyndham Championship Round 3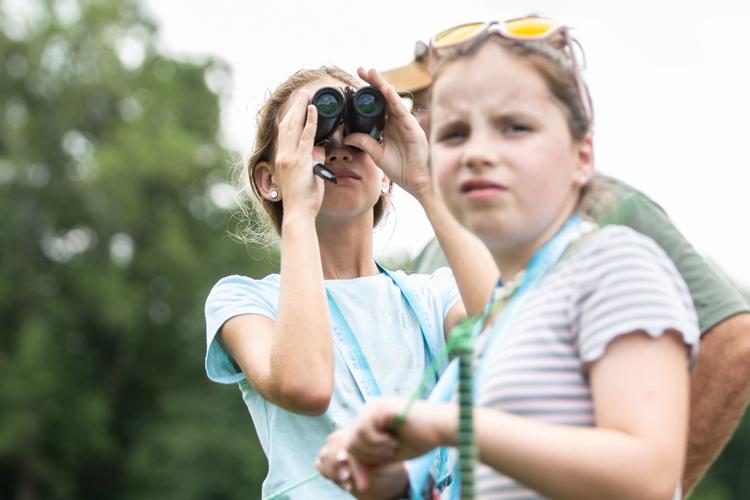 Wyndham Championship Round 3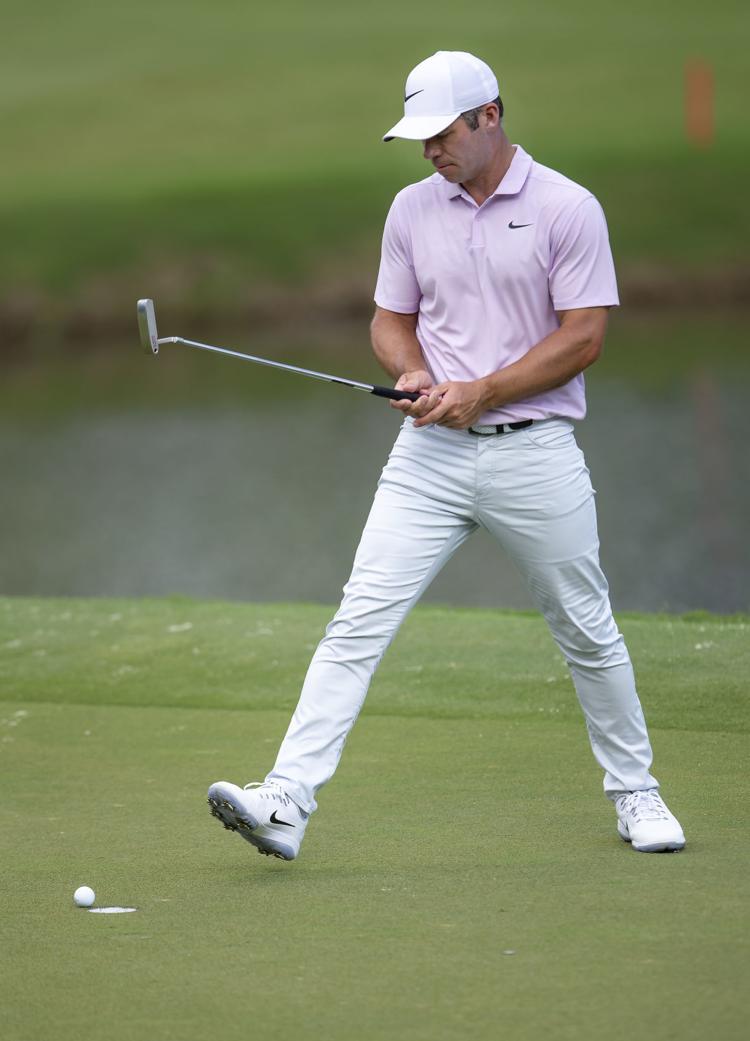 Wyndham Championship Round 3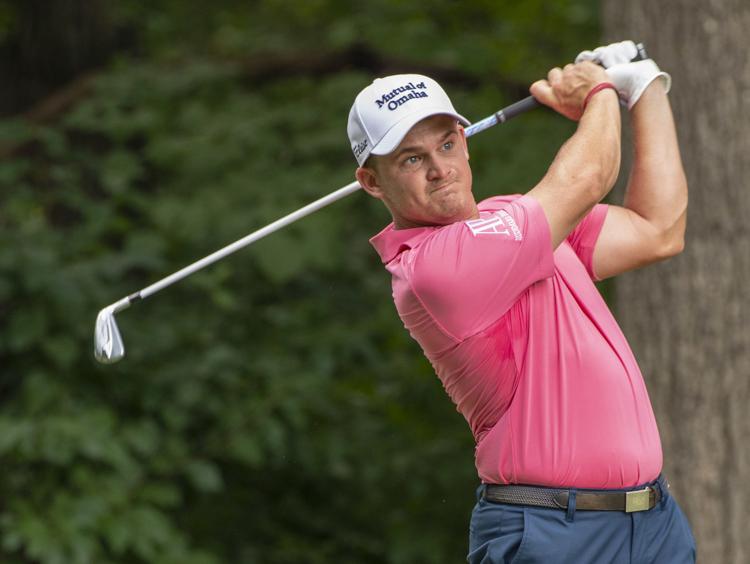 Wyndham Championship Round 3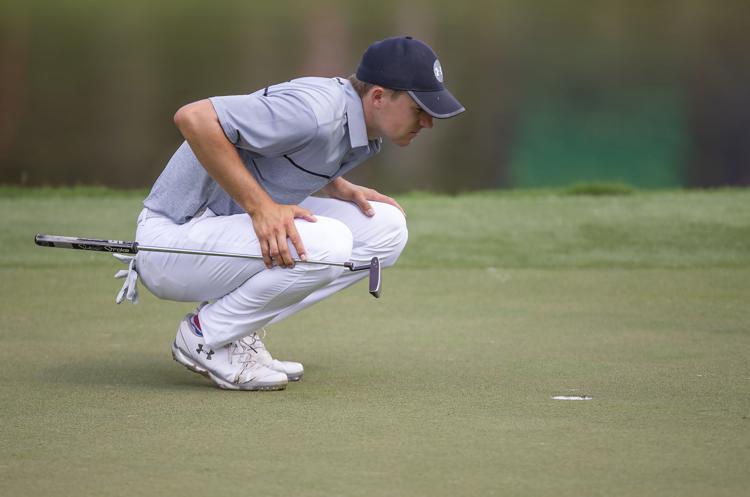 Wyndham Championship Round 3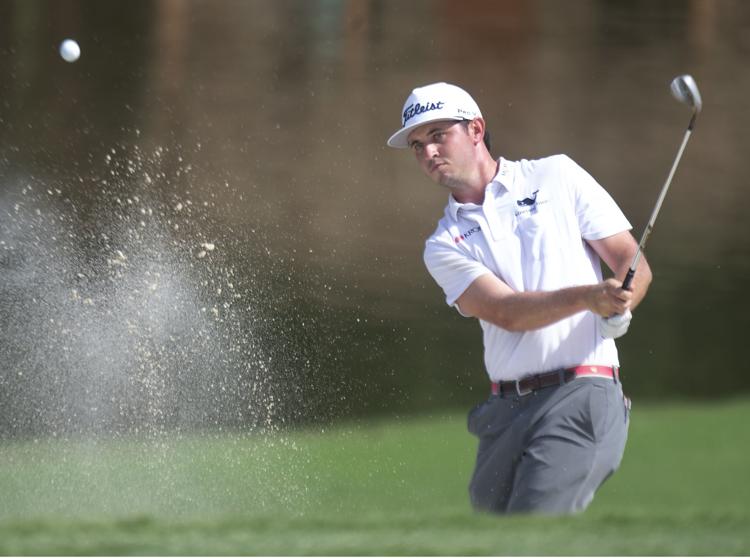 Wyndham Championship Round 3
Wyndham Championship Round 3
Wyndham Championship Round 3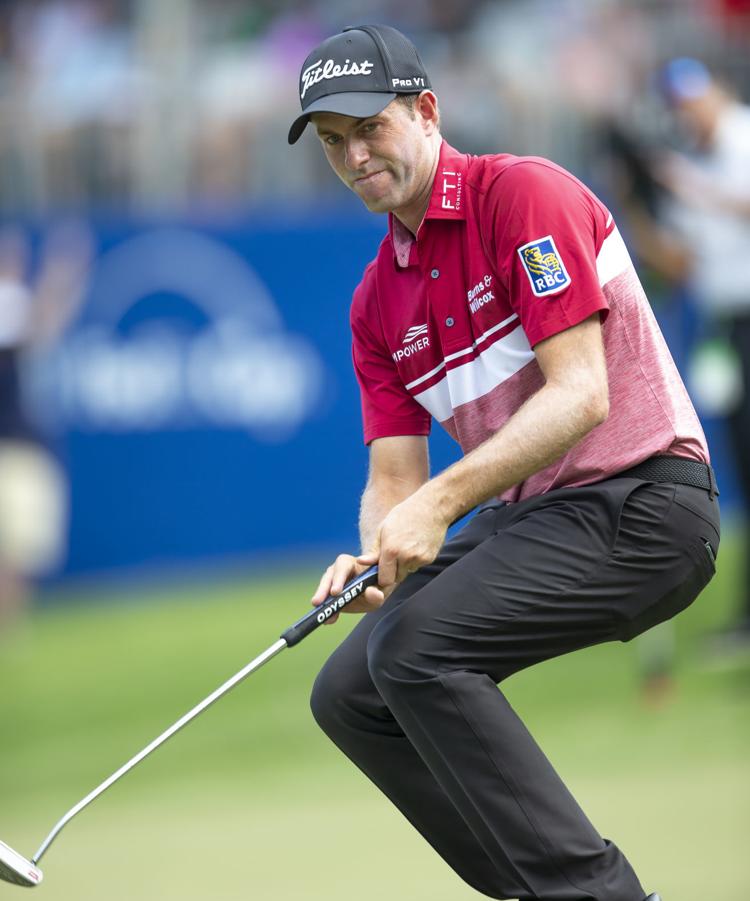 Wyndham Championship Round 3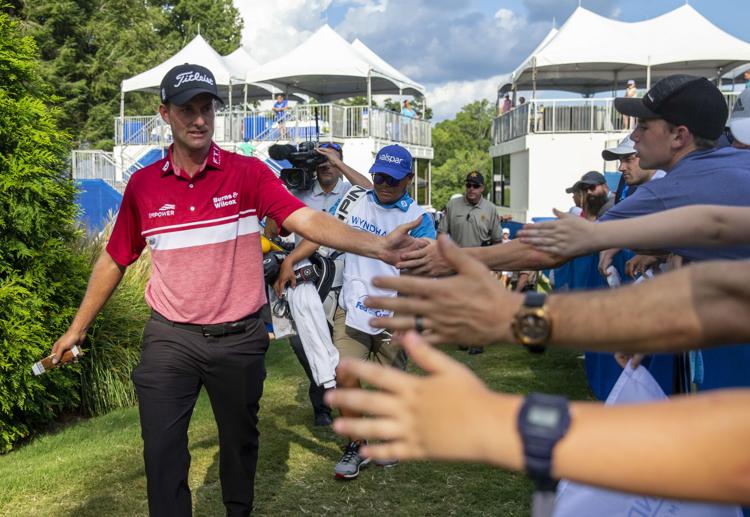 Wyndham Championship Round 3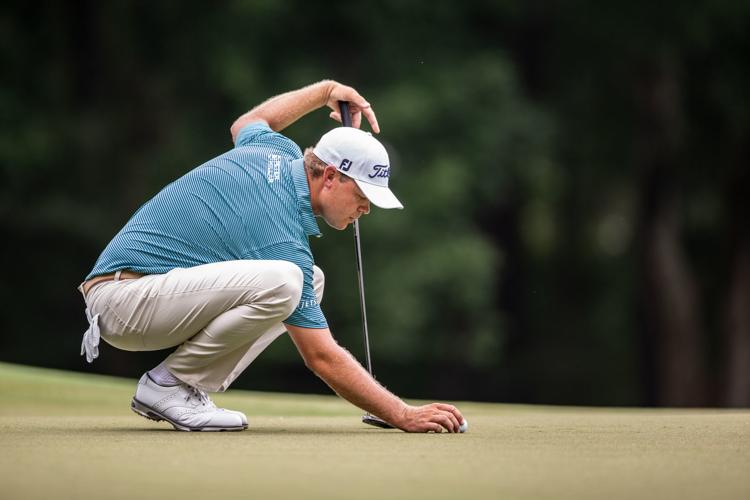 Wyndham Championship Round 3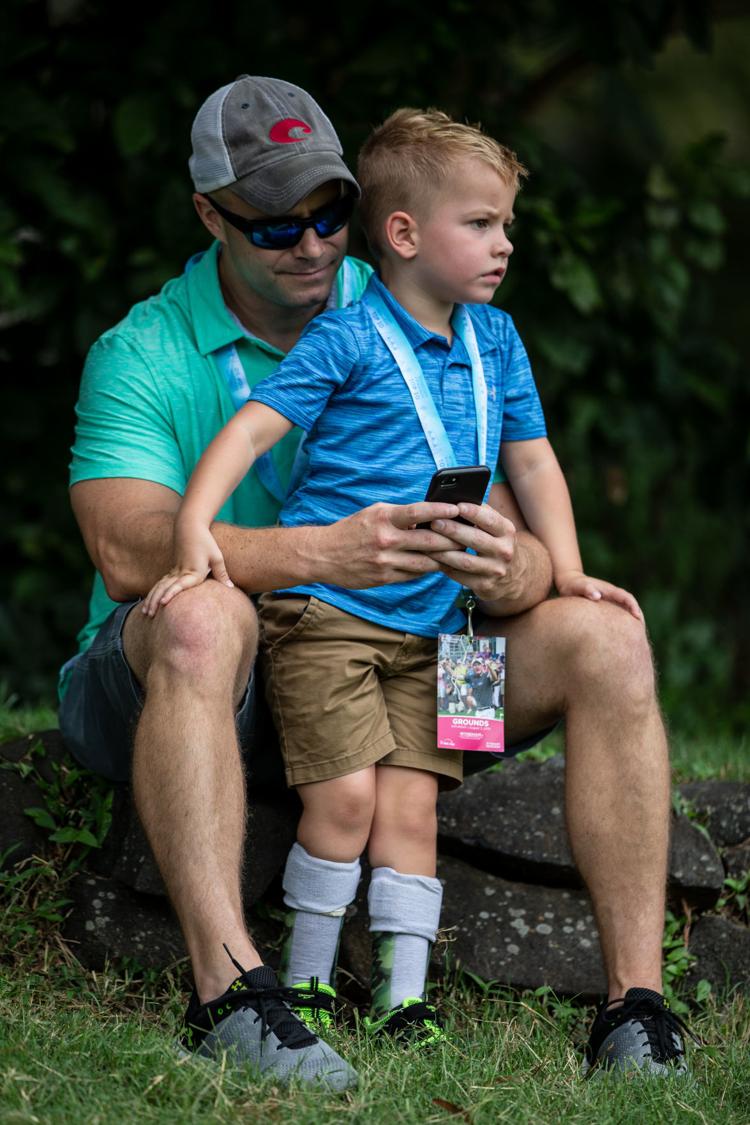 Wyndham Championship Round 3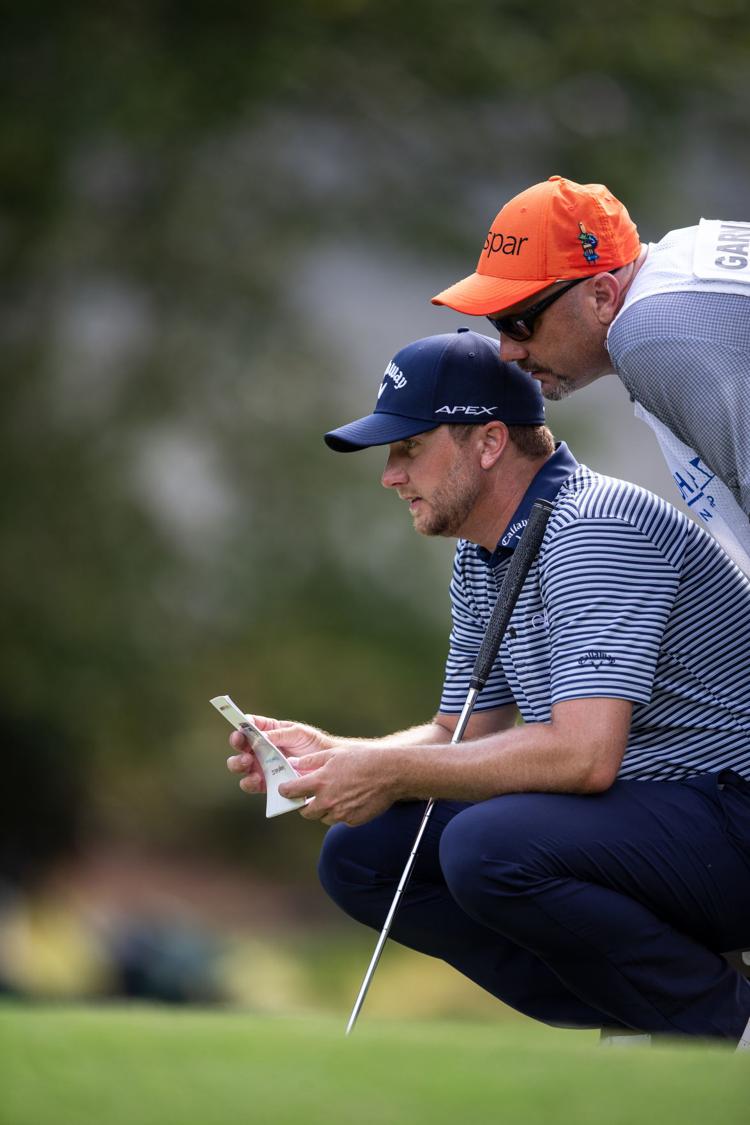 Wyndham Championship Round 3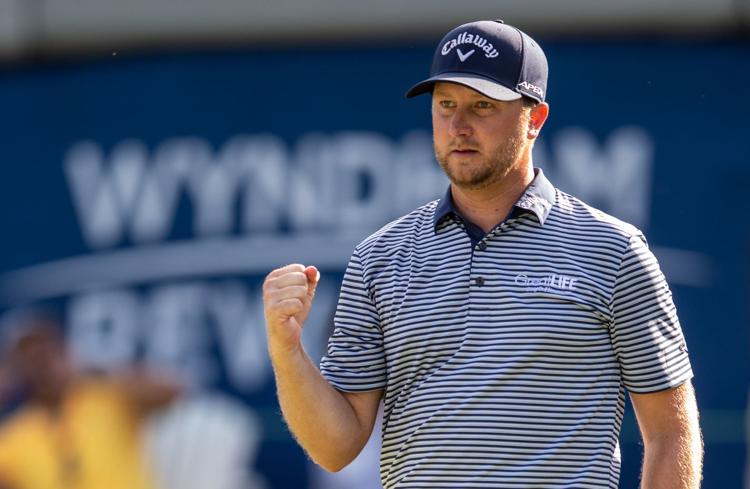 Wyndham Championship Round 3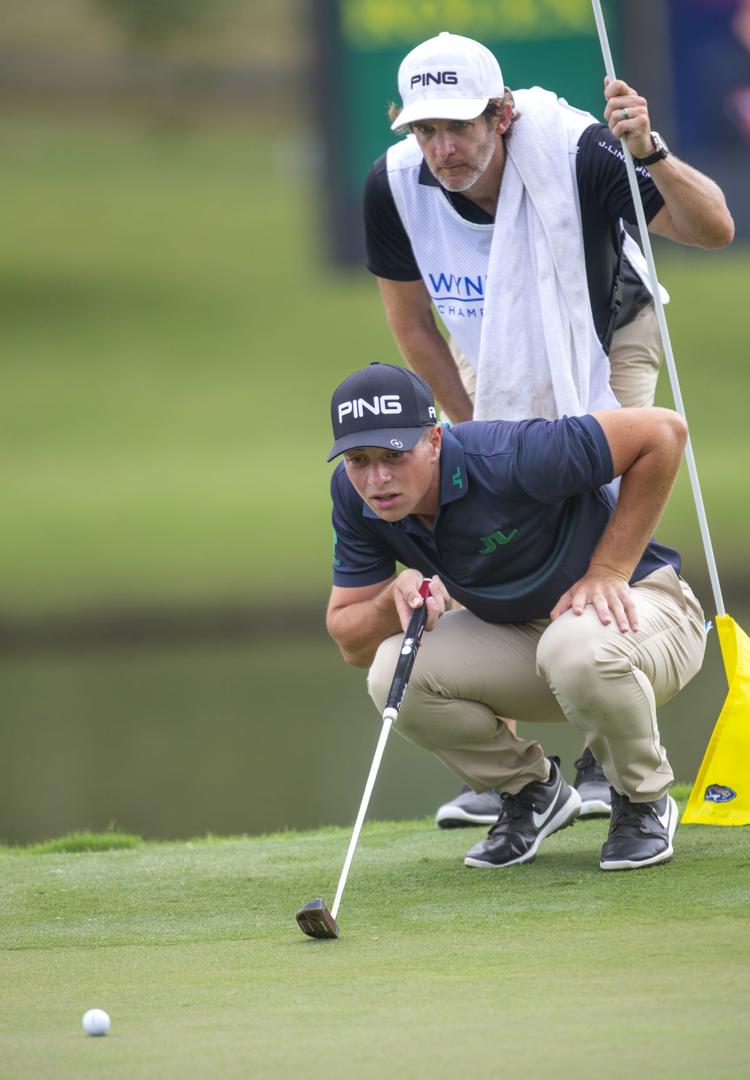 Wyndham Championship Round 3