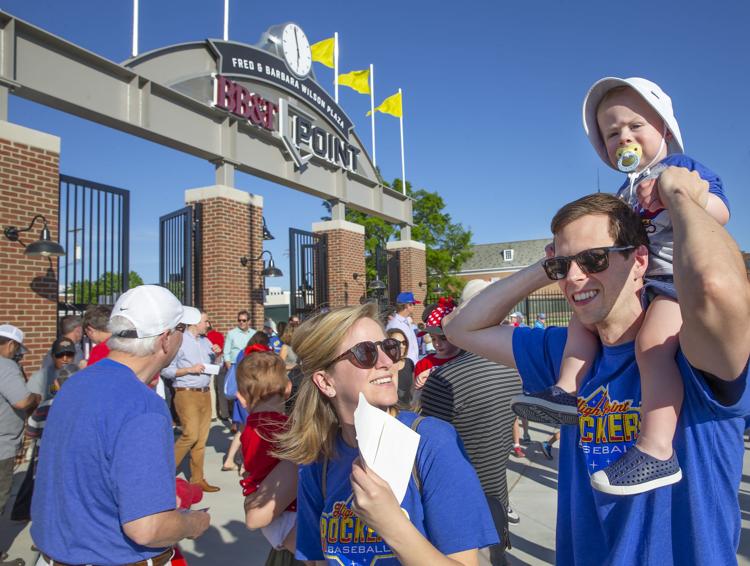 HIGH POINT — The people who brought professional baseball to High Point this year are swinging for the fences with the High Point Rockers and BB&T Point. If their plans for the new ballpark and development around it come to fruition, it will be a game-changer for the city.
High Point stepped to the plate about five years ago after planning sessions of its City Council and convention and visitors bureau yielded the same recommendation: The city needed a catalyst for downtown redevelopment. They settled on the idea of building a ballpark and bringing professional baseball to the city.
"The idea wasn't, 'We want professional baseball in High Point,'" said Ray Gibbs, executive director of Forward High Point. "It was, 'What can we do as a catalyst to change the mental state of High Point?'"
Naysayers had talked about the city losing industries and becoming "nothing but a showroom town," Gibbs said. Oak Hollow Mall "had closed, they said, so High Point can't support anything. We needed to change that attitude."
Minor-league baseball was an attractive option because with 70 home dates for the Rockers in the Atlantic League of Professional Baseball, "there's more opportunities for you to actually have that community gathering, that entertainment venue, that date to do something and go out there," said Christian Heimall, the club's assistant general manager.
A steering committee was put together in 2016 and used a grant from the convention and visitors bureau to hire CS&L (Convention Sports & Leisure), a Texas-based consulting company to do a feasibility study on whether High Point could support a baseball team and stadium.
On July 1, 2016, the downtown revitalization organization that became Forward High Point was created and took over the concept.
Forward High Point raised additional money to do a second phase of the feasibility study to identify land and parcels for the ballpark and downtown development.
The organization found its leadoff hitter when it hired Gibbs in September 2016.
Gibbs, who was instrumental in helping Greensboro build a downtown ballpark as president of Downtown Greensboro Inc., started looking at properties in High Point and began to put an ownership group together. The biggest challenge was finding the right place to build the ballpark.
"None of the sites identified initially had the ability to be a catalyst for redevelopment," Gibbs said. "The stadium would fit, but there wasn't enough room for other development adjacent to it."
Gibbs found the current site for the ballpark and presented it to his board in January 2017. In the next 28 months, Forward High Point acquired close to 30 parcels of land, designed, built and funded a $36 million ballpark and bought and fielded a team.
"I walked in here in September 2016 and my board told me our goal was to have a professional baseball team here playing in April 2019," Gibbs said. "We don't have a site. We don't have a team. We don't have any money."
After the Rockers played their first home game May 2, Gibbs said he jokingly told his executive committee: "You're going to have to fire me because I missed it by two days."
For Gibbs, there's a sole reason why professional baseball is now being played in High Point.
"Everybody got behind this, and there's no way we could have done it otherwise," he said.
The Rockers will maintain and manage the BB&T Point stadium on a 20-year lease that allows the club to "basically control the events that go on here," Heimall said.
Now that High Point has a ballpark and professional baseball, what's next?
Gibbs and Forward High Point have had discussions with United Soccer League officials about placing a franchise in the city. USL teams typically play a 28- to 30-game regular-season schedule. With an artificial turf field and a removable pitching mound, BB&T Point can also be used for football, lacrosse, concerts and even kickball.
"Every Wednesday when the team's not playing we're going to put four kickball fields out there somewhere and play kickball and open up our craft beer room and let people enjoy it and have some fun here," Heimall said.
But it's not all fun and games for Gibbs and High Point. In some ways, their work is just starting.
As part of a $60 million revitalization plan, they plan on breaking ground this summer on a 55,000-square-foot events center just beyond BB&T Point's centerfield gates. Later in the summer, a city park will be completed beyond the wall in left field. In right field there will be a condominium and apartment complex as well as a number of restaurants.
"In three or four years we'll see the finished product," Heimall said, "but we may not see the actual fruits of that labor for some time when those generations of students who maybe now they're in middle school or a freshman in high school, decide after graduating college, 'You know what, I'm going to move back home to High Point because there are so many opportunities.'"
High Point Rockers open $36 million stadium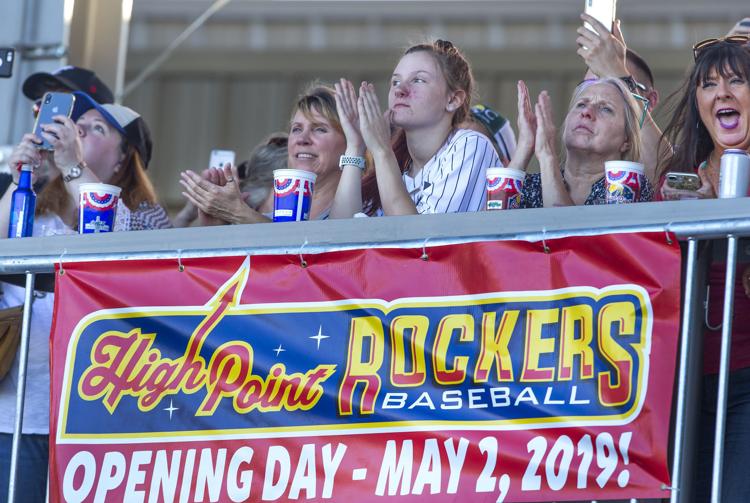 High Point Rockers open $36 million stadium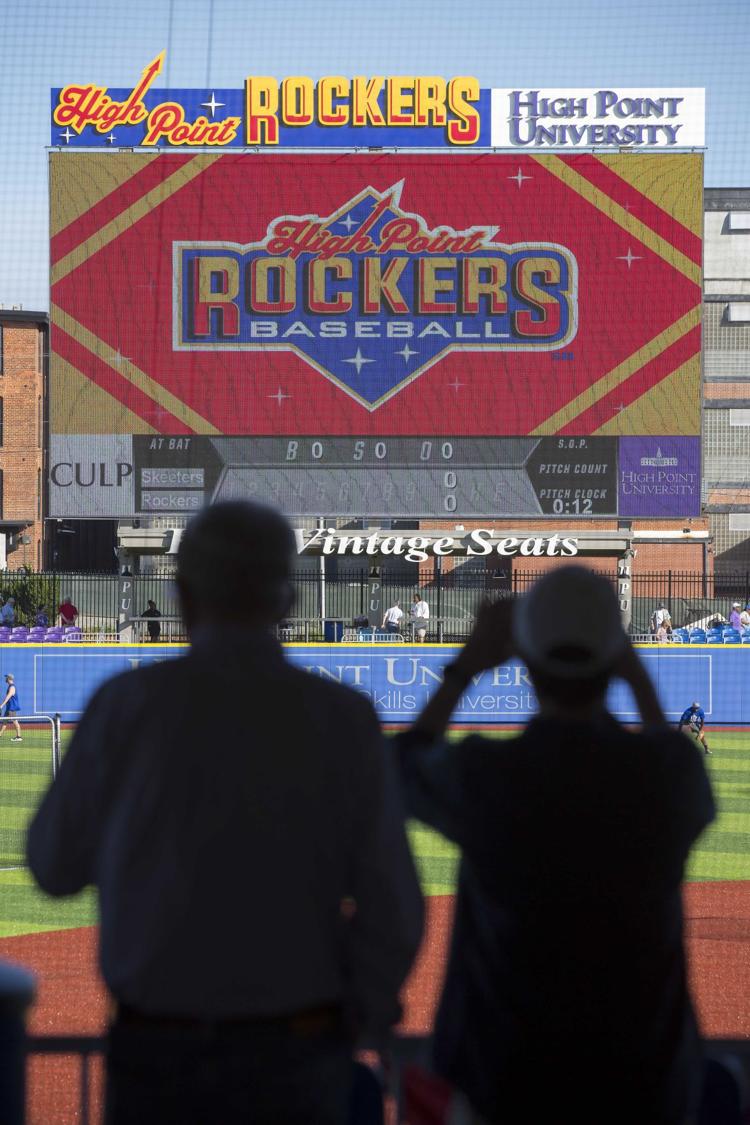 High Point Rockers open $36 million stadium
High Point Rockers open $36 million stadium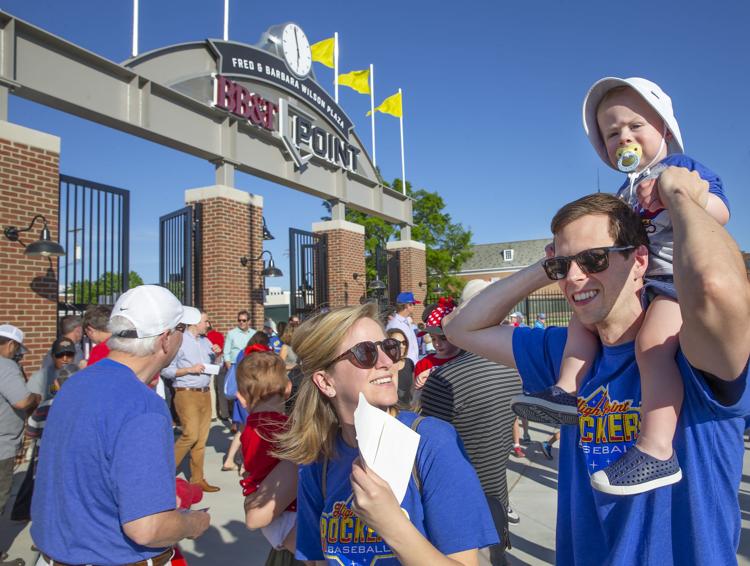 High Point Rockers open $36 million stadium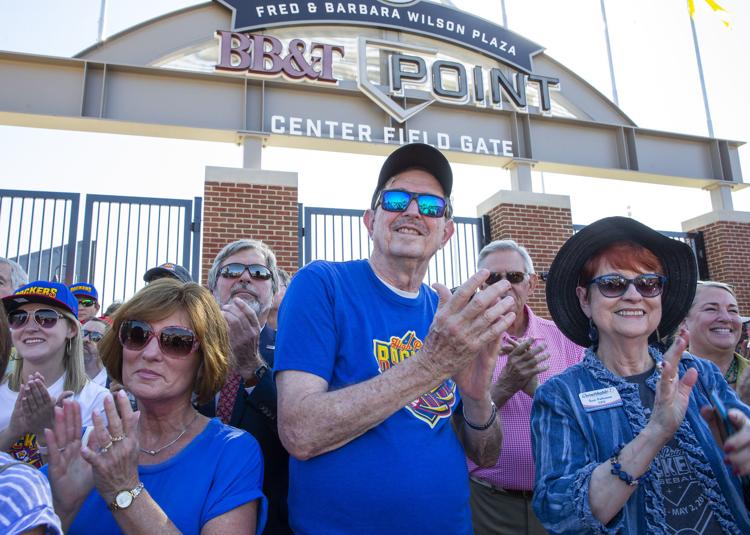 High Point Rockers open $36 million stadium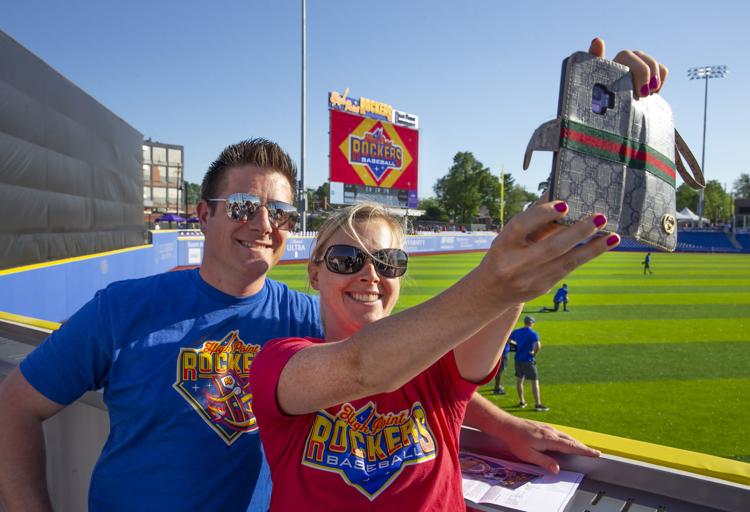 High Point Rockers open $36 million stadium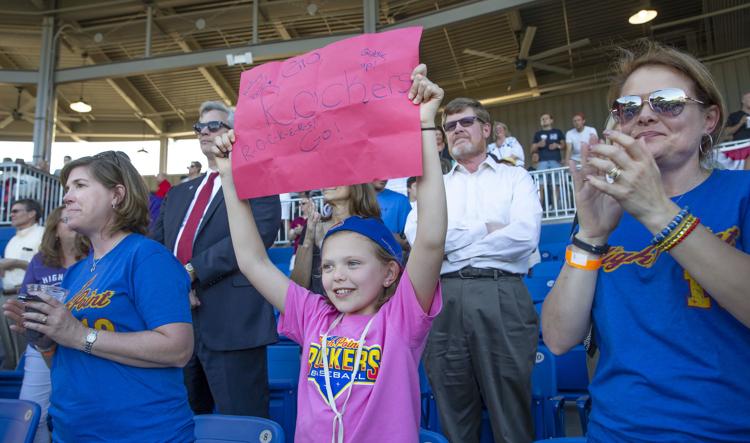 High Point Rockers open $36 million stadium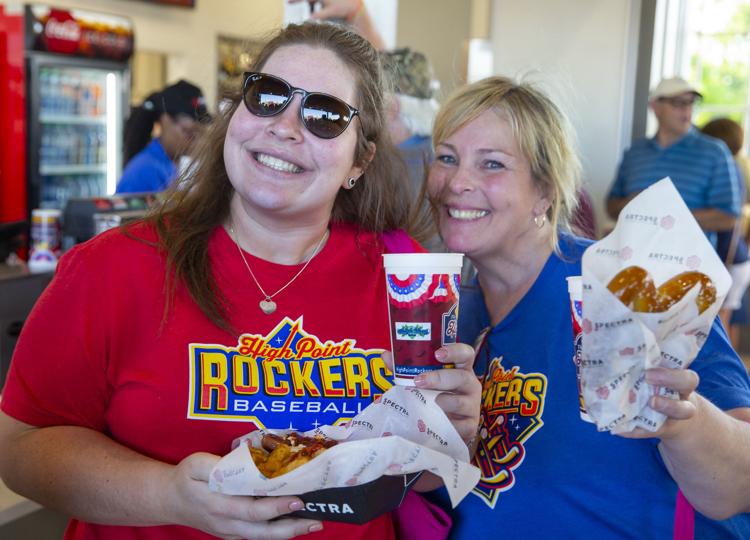 High Point Rockers open $36 million stadium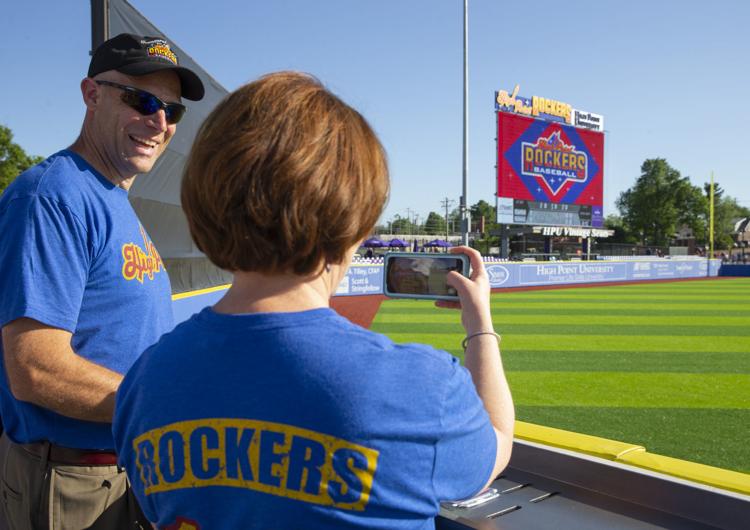 High Point Rockers open $36 million stadium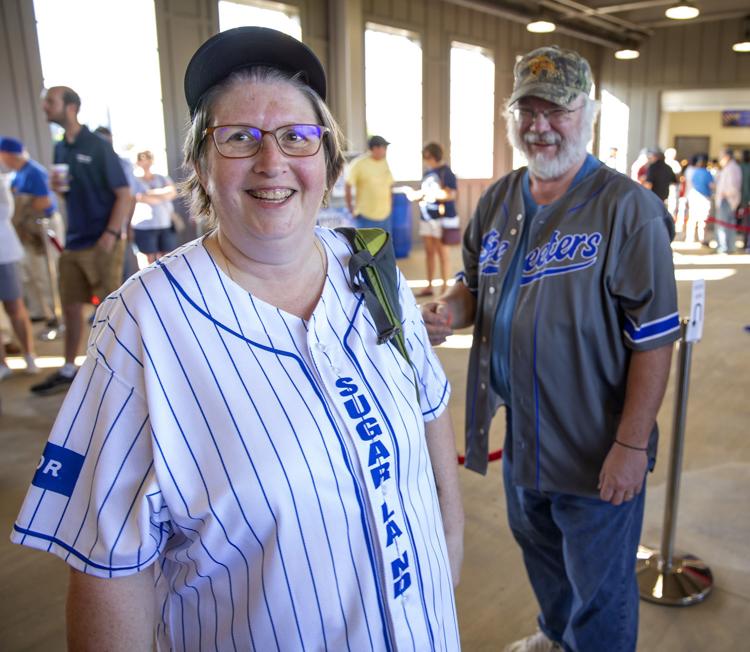 High Point Rockers open $36 million stadium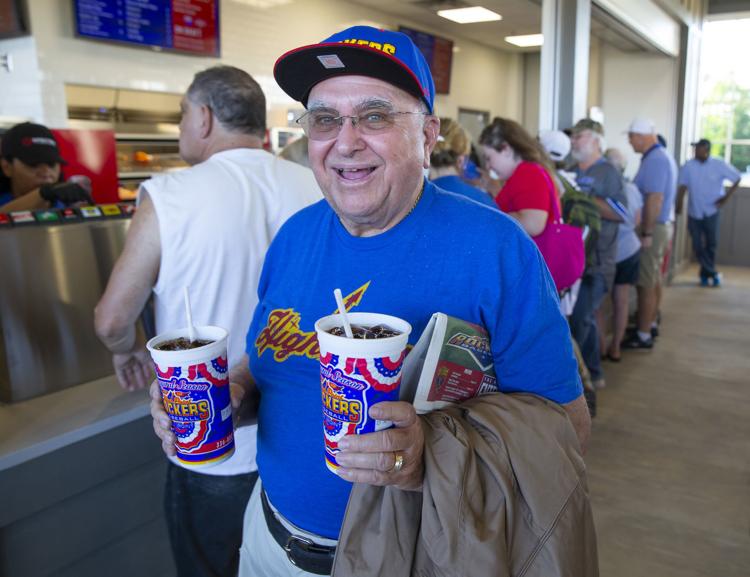 High Point Rockers open $36 million stadium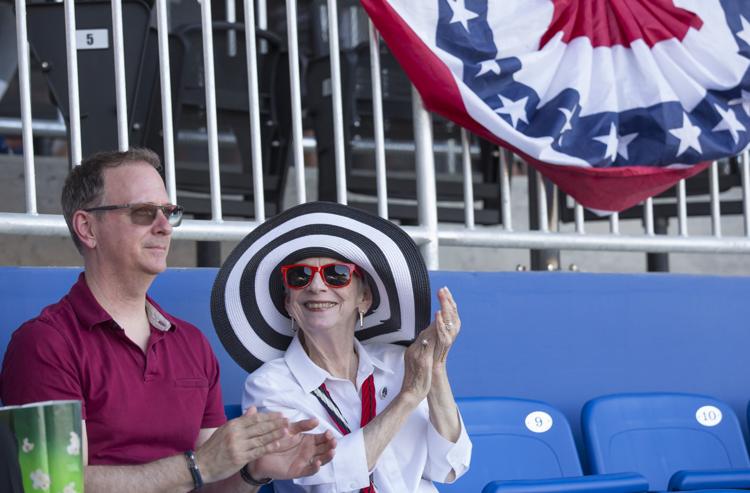 High Point Rockers open $36 million stadium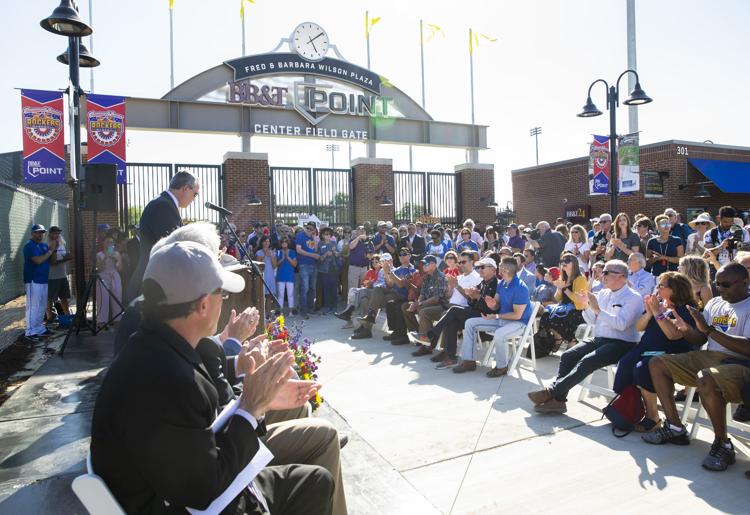 High Point Rockers open $36 million stadium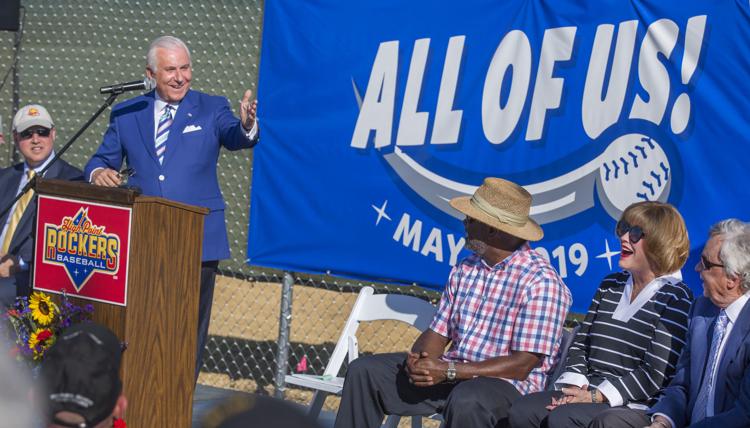 High Point Rockers open $36 million stadium