Updates at 8:47 a.m. Thursday to correct Isner's injury:
What
Greensboro native John Isner will return to competitive play in men's tennis after missing nearly three months because of a broken bone in his left foot.
Where
Proud player & proud father ❤@JohnIsner | @Wimbledon pic.twitter.com/xZJeVKgmfY

— ATP Tour (@ATP_Tour) June 26, 2019
The Championships at The All England Lawn Tennis Club in Wimbledon, England.
When
The fortnight will begin Monday (the draw is Friday). The women's singles final is July 13, and the men's final is July 14.
About Isner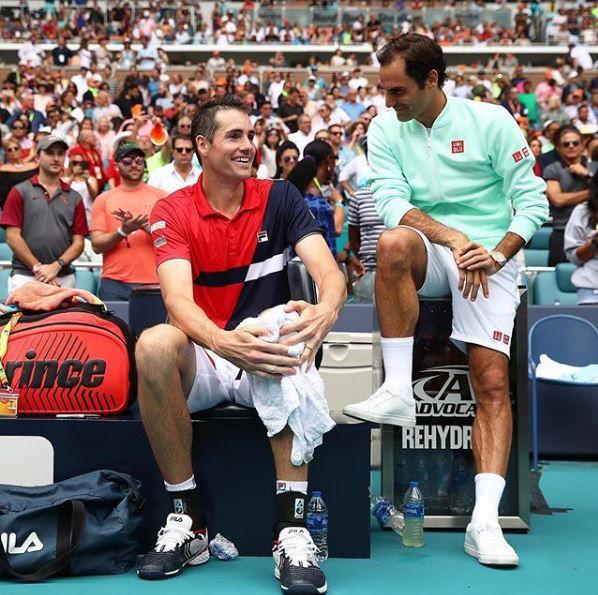 The Page High School alumnus, who is No. 12 in the ATP World Tour singles rankings, will be the No. 9 seed at Wimbledon. Isner last played on March 31, when he lost to Roger Federer 6-1, 6-4 in the Miami Open final.
Remembering 2018
Isner made his deepest advance in a Grand Slam tournament since turning pro in 2007, reaching the semifinals at Wimbledon last July. Isner lost in five sets to Kevin Anderson, including the 26-24 fifth-set finale (six hours, 36 minutes; third-longest match on record) that fell a few hours and a couple of days short of his epic 70-68 fifth-set win over Nicholas Mahut in 2010 (11 hours and five minutes over three days; longest match on record). The All England Club announced in October that tiebreakers in the fifth set would take place when the score reaches 12-12, a decision that has been referred to as 'the John Isner rule.'