GREENSBORO — Who is the best female athlete in America right now?
Serena Williams? Probably. Simone Biles? Maybe.
But how about Katie Ledecky?
The 22-year-old face of American swimming is competing at the TYR Pro Swim Series meet at the Greensboro Aquatics Center this week.
Do yourself a favor. If you haven't already, go see Ledecky swim. Because a talent like hers doesn't come around often, and you don't want to miss it.
Ledecky holds world records in the 400-, 800- and 1,500-meter freestyle races. She won the first of her five Olympic gold medals in the 800 at the 2012 London Games.
She was 15, not even old enough to get her Maryland driver's license.
A lot has changed since then, but Ledecky has stayed grounded. And she's stayed in love with swimming.
She's still pursuing a college degree at Stanford, although she no longer swims for the Cardinal, turning pro after a dominate sophomore year. Swimming is her job now, but it remains her passion, too.
"I still love it. I'm having such a great time," Ledecky said. "One of the things that's different now than before London, you accumulate friends over time. Where ever I go, I know so many people on the pool deck. It makes it fun to come to meets like this one, being able to catch up with friends."
This is her third competitive swim meet at the Greensboro Aquatics Center, each one a treat because it's an easy trip for her parents to make from the family's home in Bethesda, Md.
But this pro series meet is the opener of the swim season leading up to the 2020 Summer Games in Tokyo.
"I'm a lot more comfortable at meets like this now," Ledecky said. "I know how the four-year cycle goes because I've been through it, so I understand how big of a year this is going to be. I know all the different things I need to continue to focus on to make it the best year I can."
Ledecky paused a moment and smiled, thinking about the nomadic life of an international swimmer.
"It's funny, because we all live in four-year cycles," she said. "You plan your goals so you're at your best every four years. You base everything around that. I haven't really thought about many plans between 2020 and 2024 yet. You focus on one thing at a time, and now we're kind of closing in on this final year and it gets really exciting. I can't wait to see what everyone can do this next year."
What Ledecky does is dominate.
She won the finals of the 400 freestyle Thursday night in 4 minutes 1.68 seconds. That's 5 seconds slower than her world record set at 2016 Rio Olympics, but it was almost 9 seconds ahead of Thursday's runner-up Allison Schmitt.
Count it to yourself — one-Mississippi, two-Mississippi — 9 seconds is an eternity.
This is a busy meet for Ledecky, and key time of the year.
"It's a lot of really hard training between now and (Tokyo)," she said. "I've gotten a lot of great training in already this fall. From now until (U.S.) Olympic Trials we'll have about one meet every month, and you use each one of those meets as stepping stones toward Olympic Trials. You're just trying to improve as the season goes along."
Ledecky swam in the 200 freestyle and 400 individual medley Friday in Greensboro.
She is entered in the 800 freestyle Saturday, where she's the top seed. Her seed time is 17 seconds faster than No. 2 Ally McHugh, and it's 20 seconds faster than 30-year-old Ashley Twichell, the third seed who has already qualified for the Olympics in open-water competition.
Katie Ledecky is speeding through the water at Greensboro's splendid natatorium this week, bound for bigger races as the face of American swimming, living a joyous life.
"It's always fun for me," she said. "I love going to practice. I never have a hard time when my alarm goes off (at 5:30 a.m.). I turn it off, get up and go. I look forward to being on the pool deck because I have great teammates, great friends, great coaches. They make me enjoy the sport, and it's pretty cool when you get to train for Olympic Trials and hopefully the Olympic Games, and have the opportunity to represent your country. I've been blessed to do that twice already, and I'm excited to try to make my third. I'll do my best."
TYR Pro Swim Series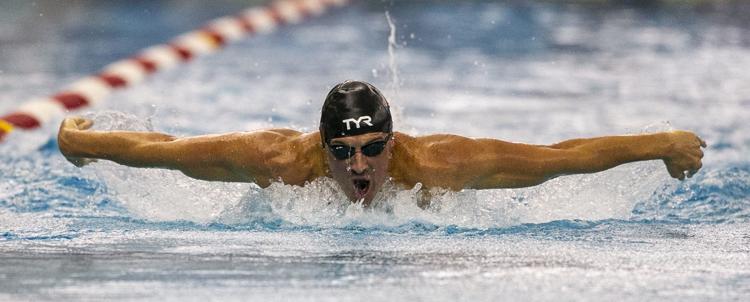 TYR Pro Swim Series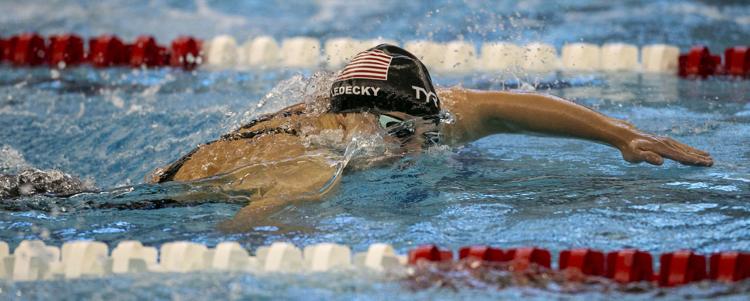 TYR Pro Swim Series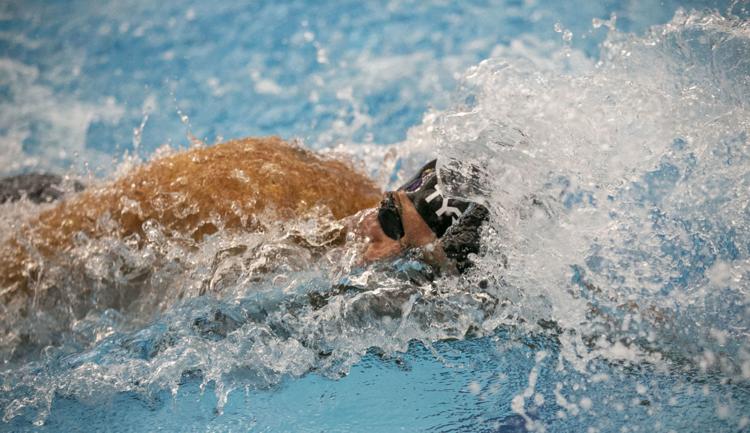 TYR Pro Swim Series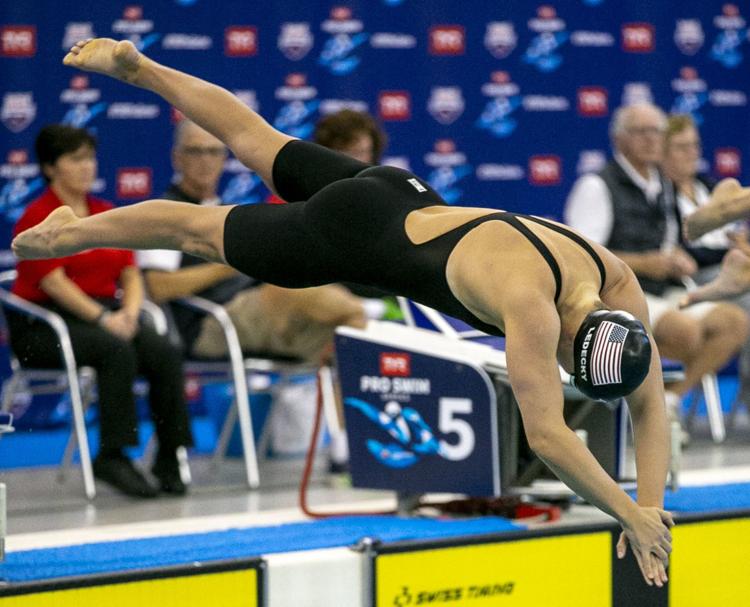 TYR Pro Swim Series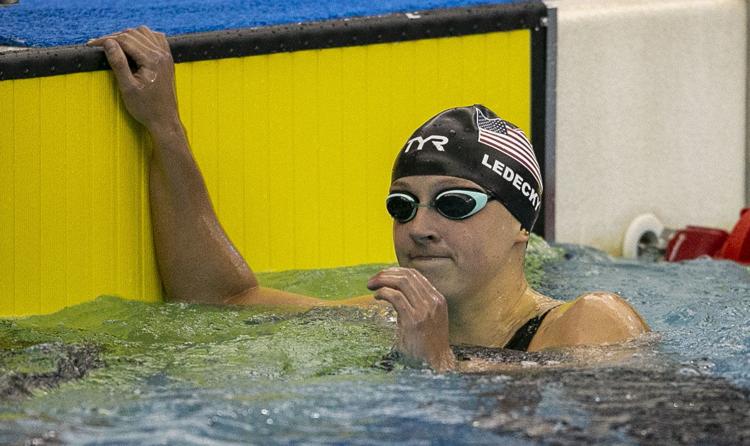 TYR Pro Swim Series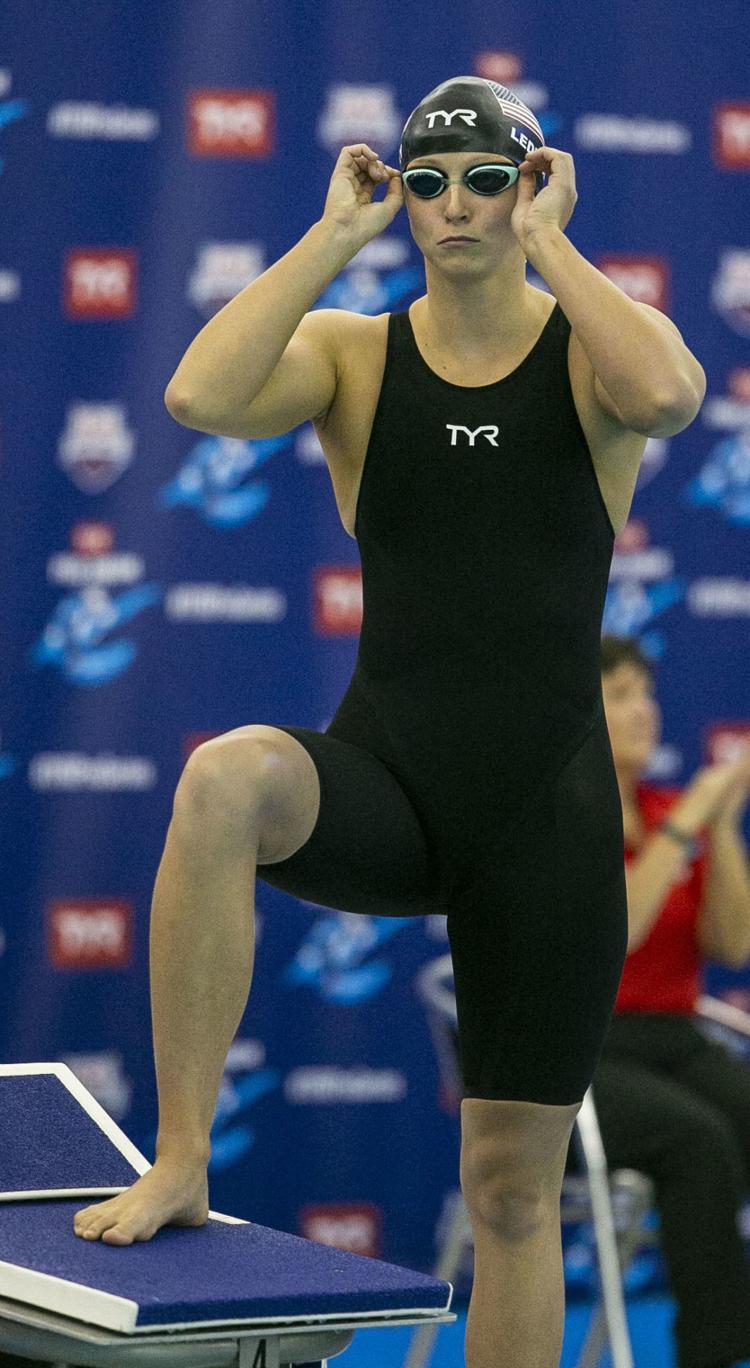 TYR Pro Swim Series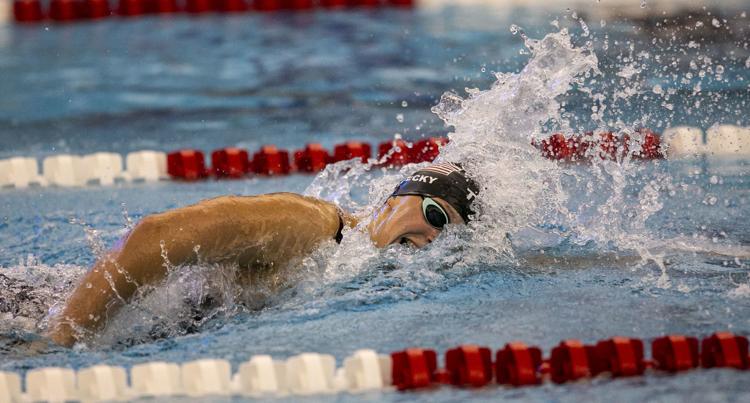 TYR Pro Swim Series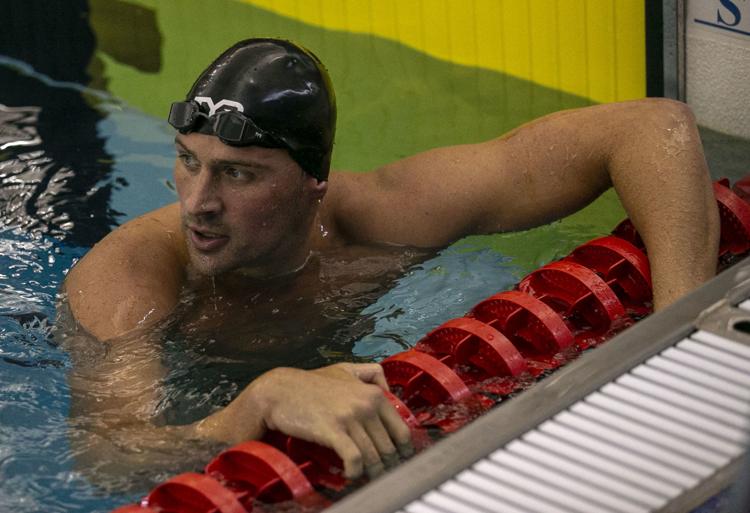 TYR Pro Swim Series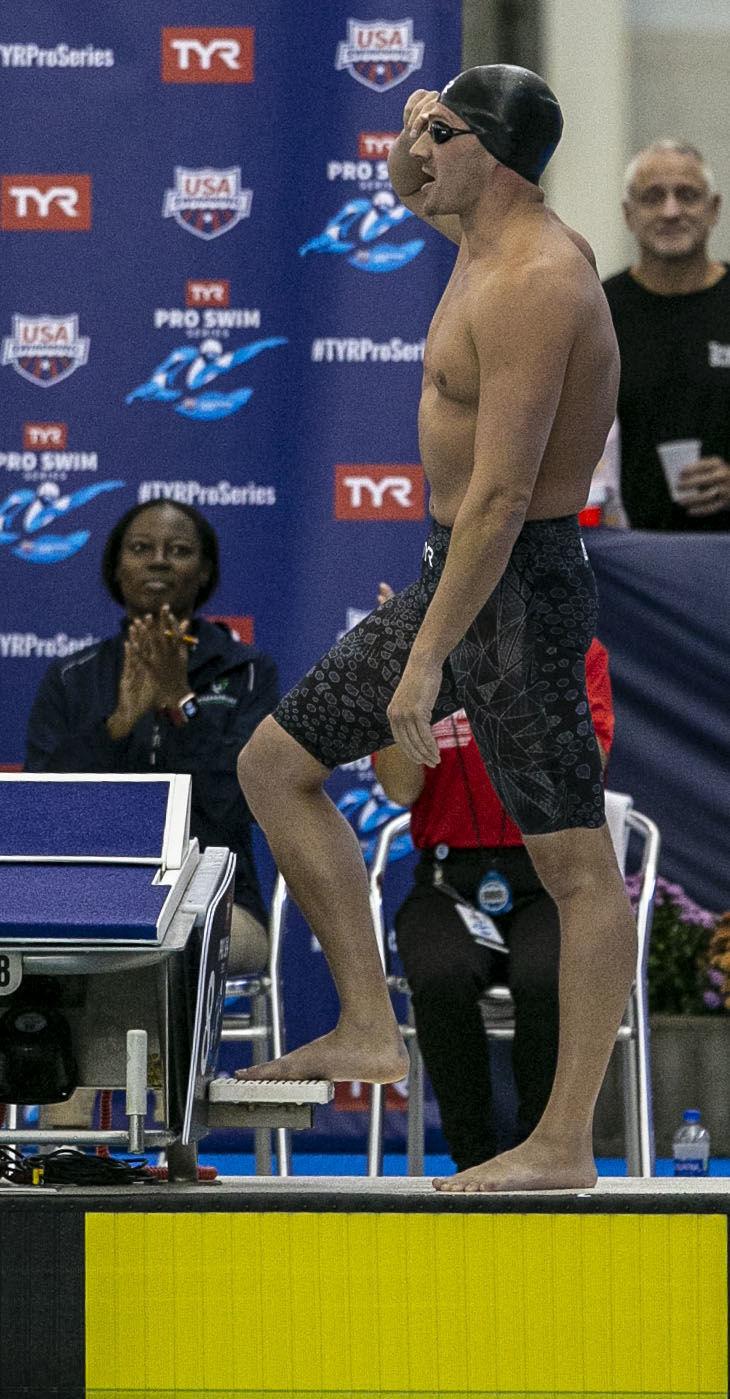 TYR Pro Swim Series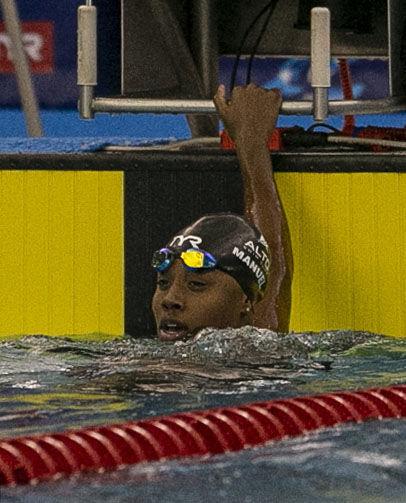 TYR Pro Swim Series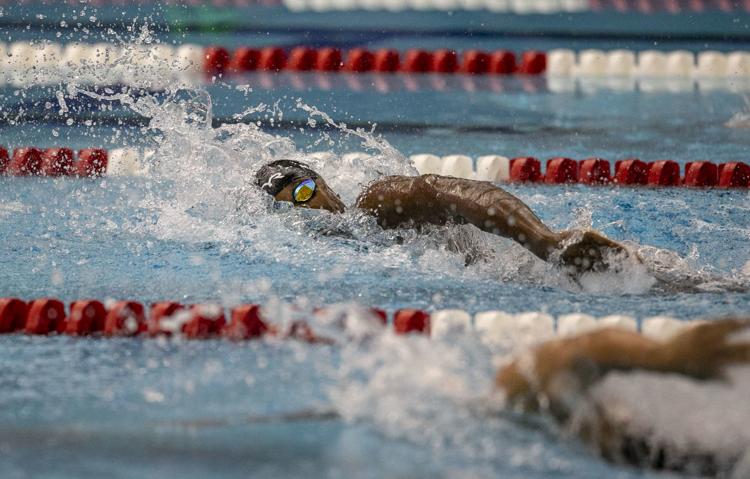 TYR Pro Swim Series

TYR Pro Swim Series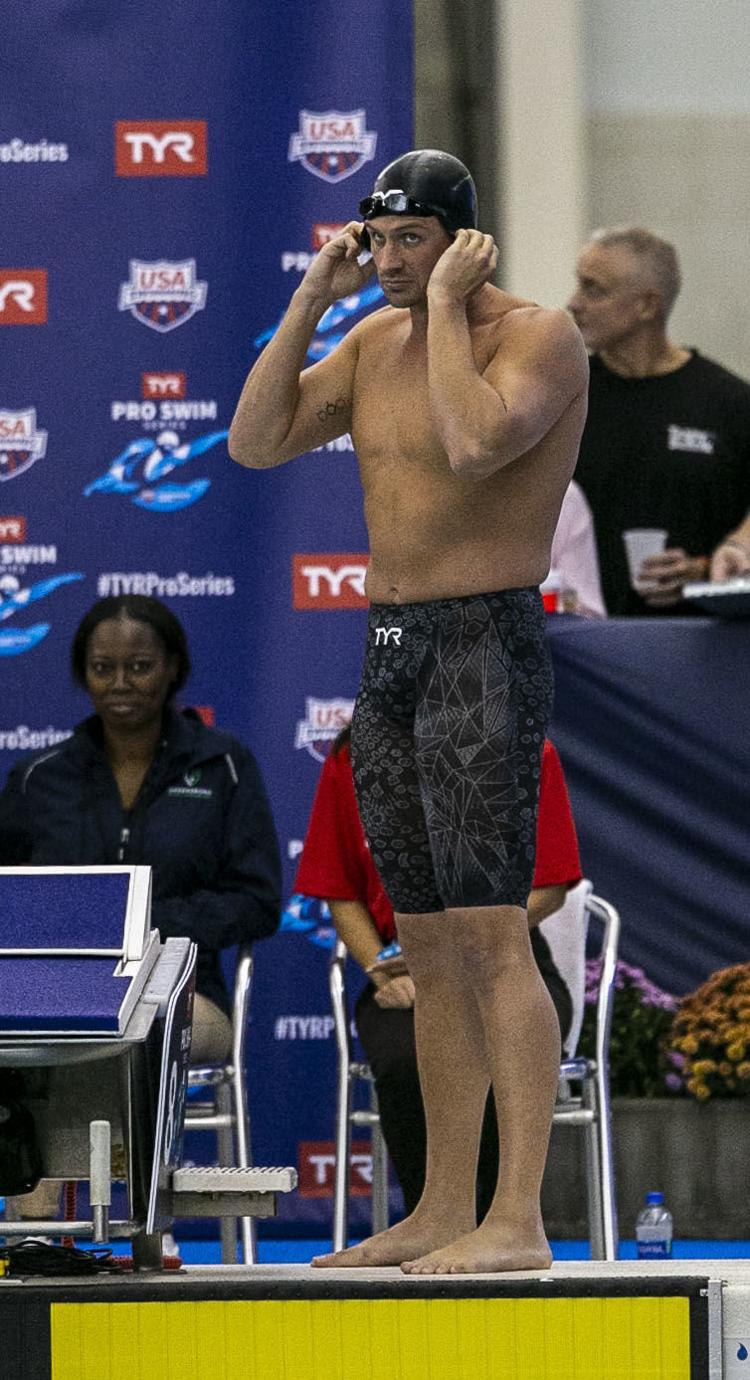 TYR Pro Swim Series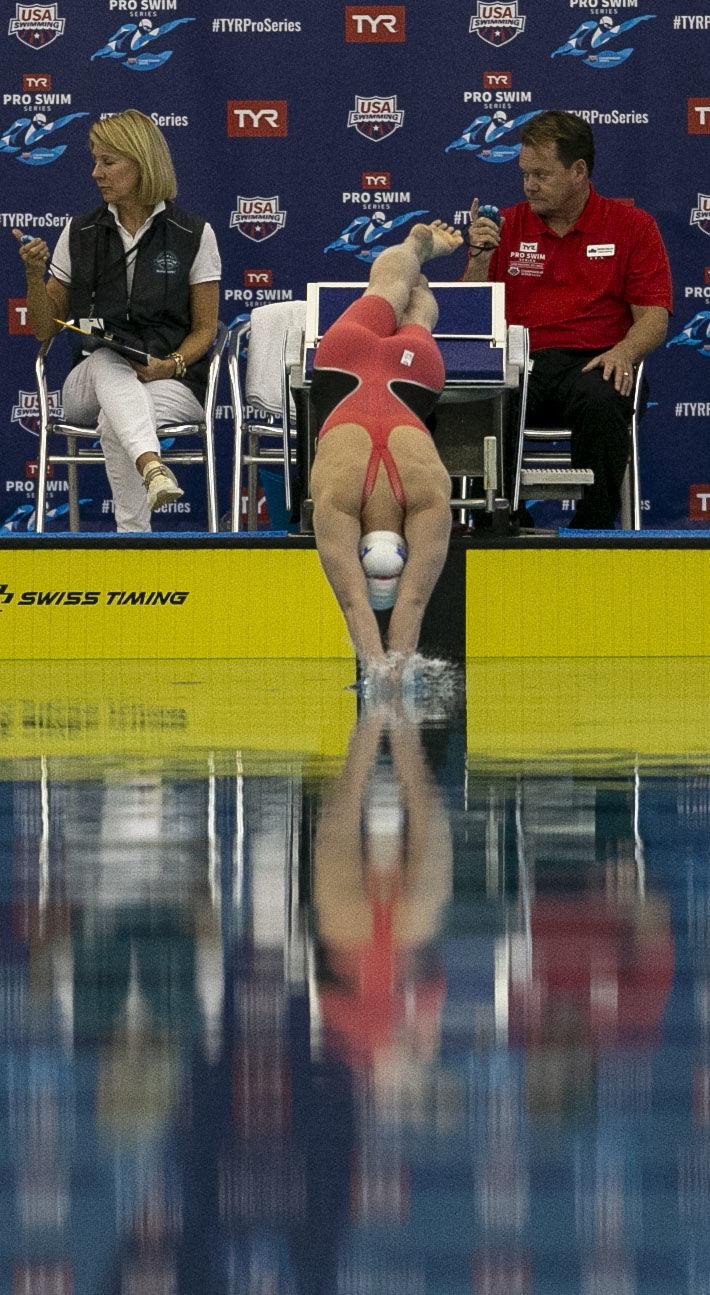 -- HIDE VERTICAL GALLERY ASSET TITLES –