WEST 1, EAST 0
Where: Macpherson Stadium, Browns Summit
Why the West won: Northwest Guilford coach Jason Allred's defense stayed compact and organized all night, and his West team took advantage of its opportunity when Jair Alvarez (Watauga) scored in the 70th minute. Moving Brandon Linares from the wing to his more natural striker position in the second half also bore fruit as he assisted on the match's only goal.
Why the East lost: The East failed to capitalize on some scoring chances in the first half and was unable to connect the final pass or get a shot through traffic in the final 40 minutes.
Key play: Linares, the first player to represent Bishop McGuinness in an East-West boys soccer game, fired a shot from just inside the box that East goalkeeper James Boegel could only parry down. Alvarez was charging the goal looking for a rebound and buried his chance ruthlessly in the 70th minute for the match's only goal
Brightest star: Alvarez was named the match's Most Valuable Player, but a defense that featured Grimsley's Adam Fox was just as important to the victory.
Local flavor: In addition to Linares and Fox, Northern Guilford's Nick Carter and Northwest Guilford's Rami Bikdash and Gage Pickford contributed to the West victory.
"They were a really good team, really dangerous on the outside, really fast. But we all made an effort to communicate and back each other up. ... It's rare, but it was good coaching and a good group of guys who wanted to play together." — Adam Fox, West defender from Grimsley
"I just told the group that as a former attacking player I'm kind of the opposite as a coach. I build defensively first and work forward from there. The back line as a unit was the MVP tonight. We did a really nice job of keeping everything in front of us for the most part. We were very organized. They had some threats, but we were always there to negate that threat when needed." — Jason Allred, West coach from Northwest Guilford
"The chance I got, I saw the goal and I'm going to shoot it. It created a really good chance and a goal for us. ... It's an honor to represent Bishop. Not a lot of (Class) 1-A players come to these games and get this opportunity. " — Brandon Linares, West forward from Bishop McGuinness
West                 0    1     —    1
East                  0    0    —    0
Goal: West — Jair Alvarez (70). Assist: West — Brandon Linares. Saves: West — 3 (Joshua Fuhrman). East — 2 (James Boegel). Corner kick — East 1. Fouls — West 9, East 9. Offsides — West 2, East 2. Cautions — East, Marco Reyes (33); West, Billy Sunthang (75).
East-West All-Star soccer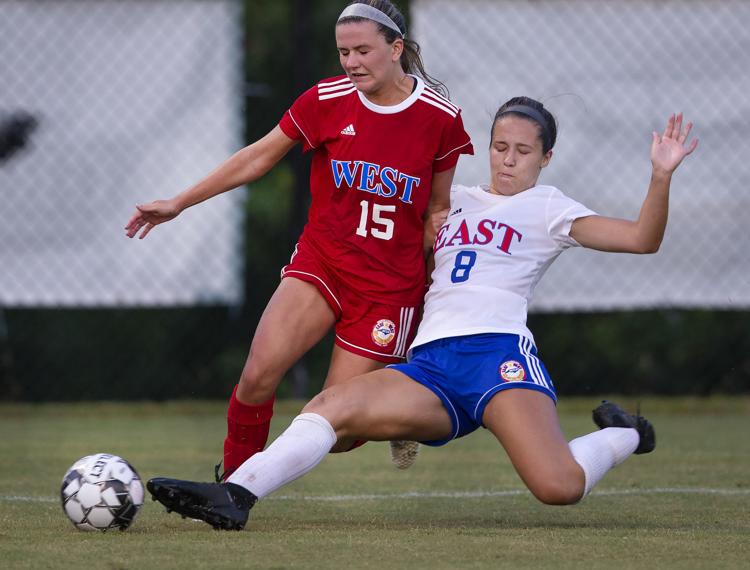 East-West All-Star soccer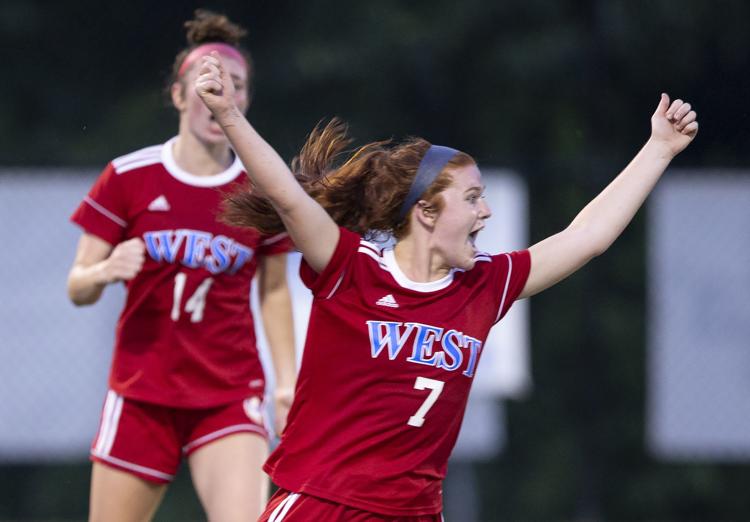 East-West All-Star soccer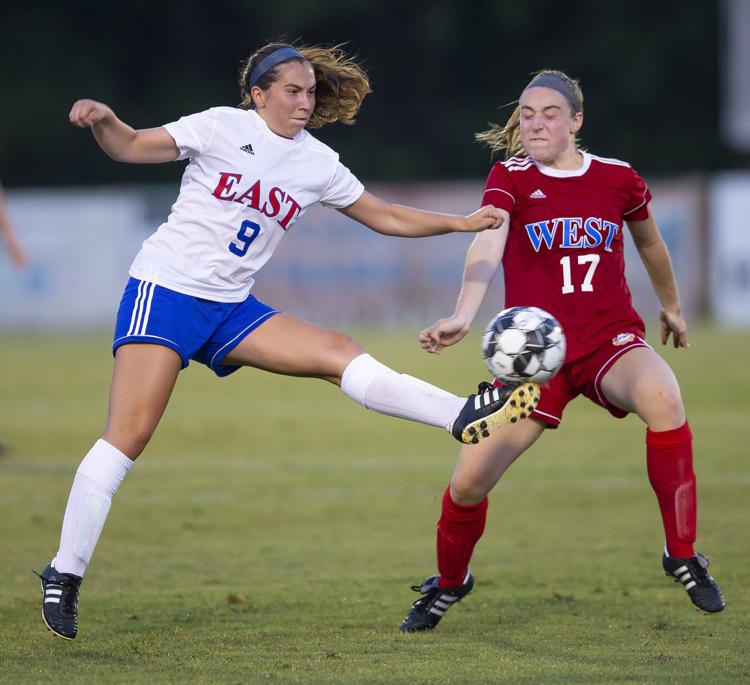 East-West All-Star soccer
East-West All-Star soccer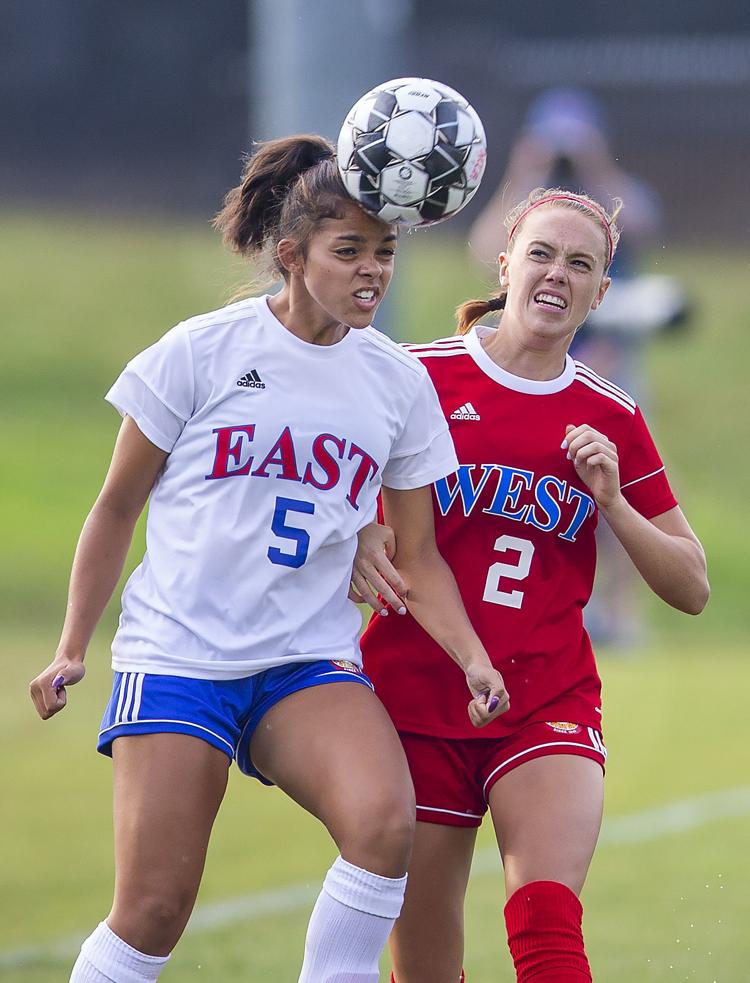 East-West All-Star soccer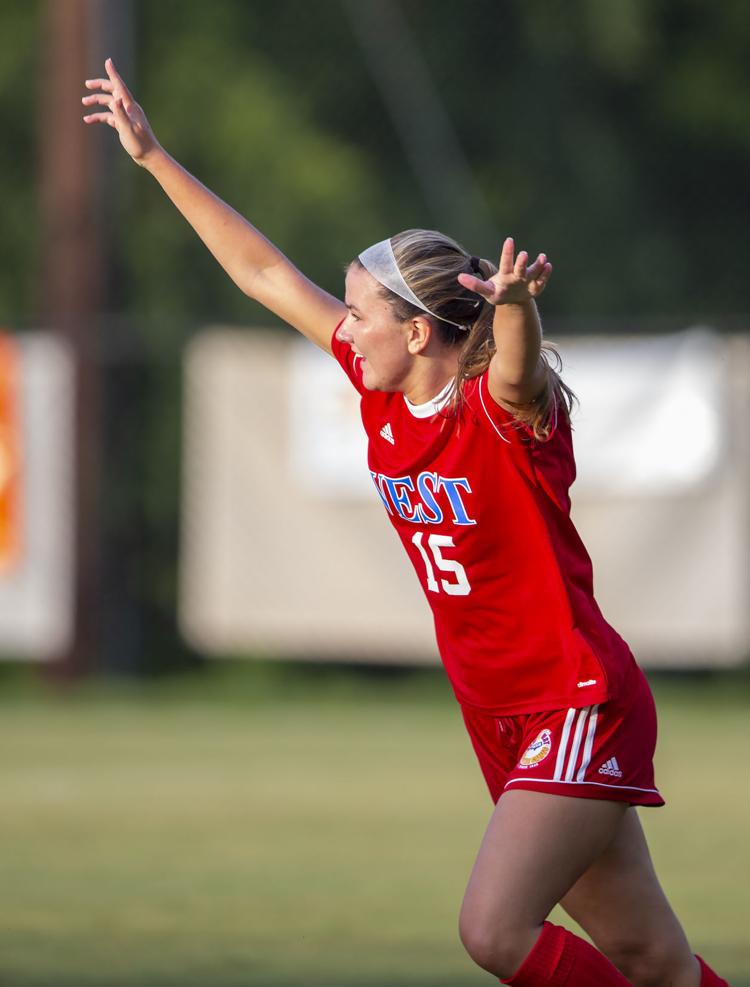 East-West All-Star soccer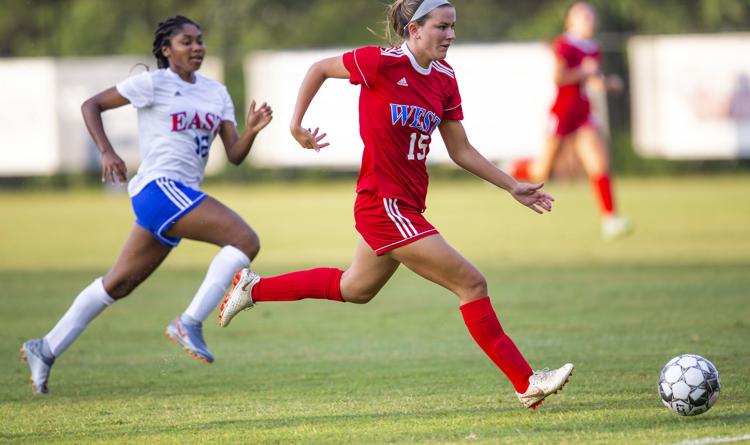 East-West All-Star soccer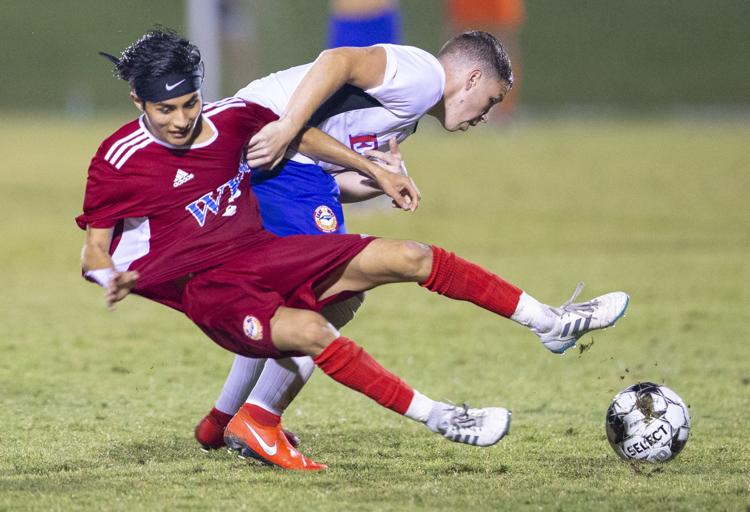 East-West All-Star soccer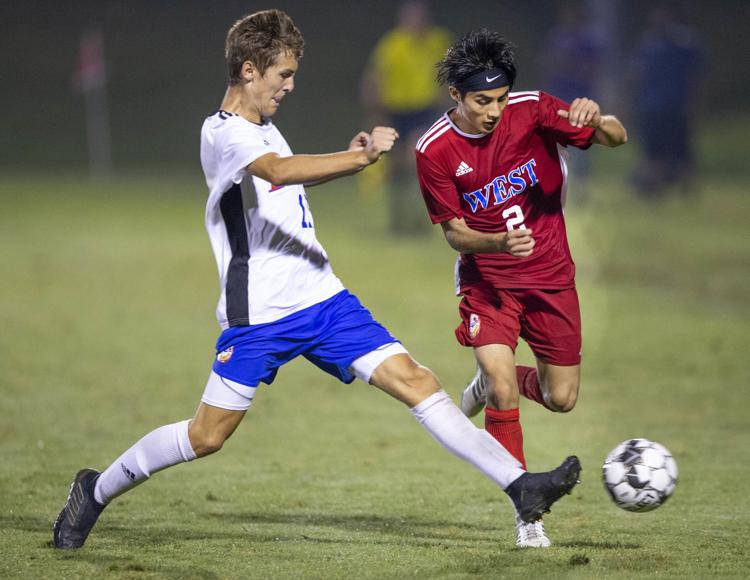 East-West All-Star soccer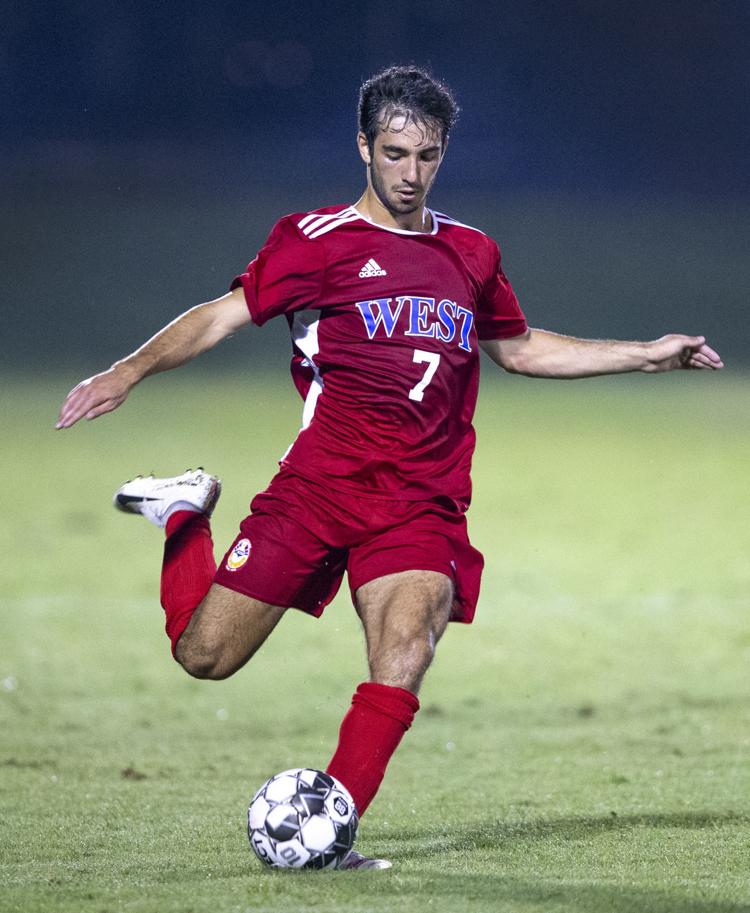 East-West All-Star soccer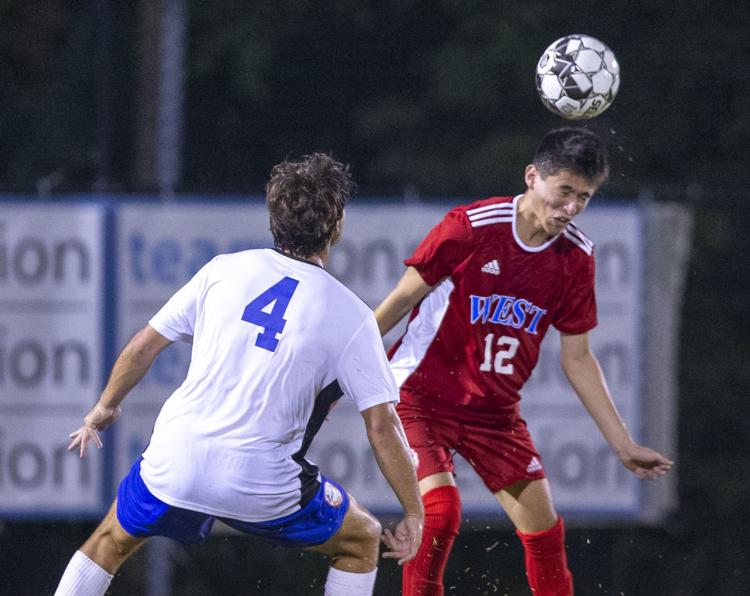 East-West All-Star soccer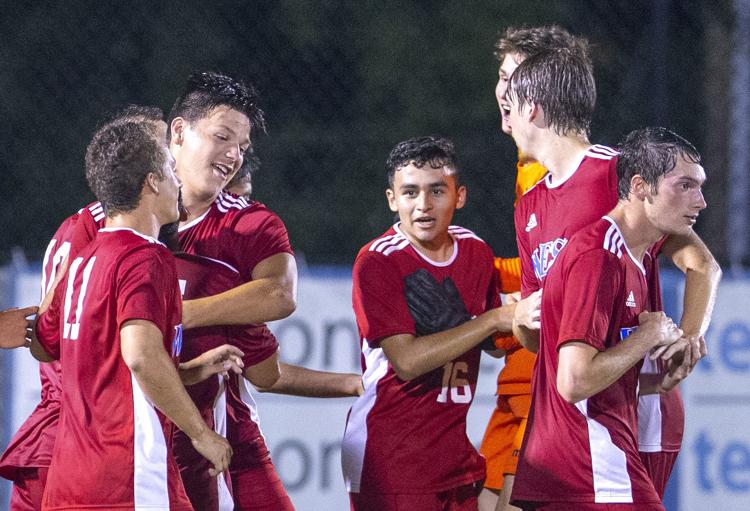 East-West All-Star soccer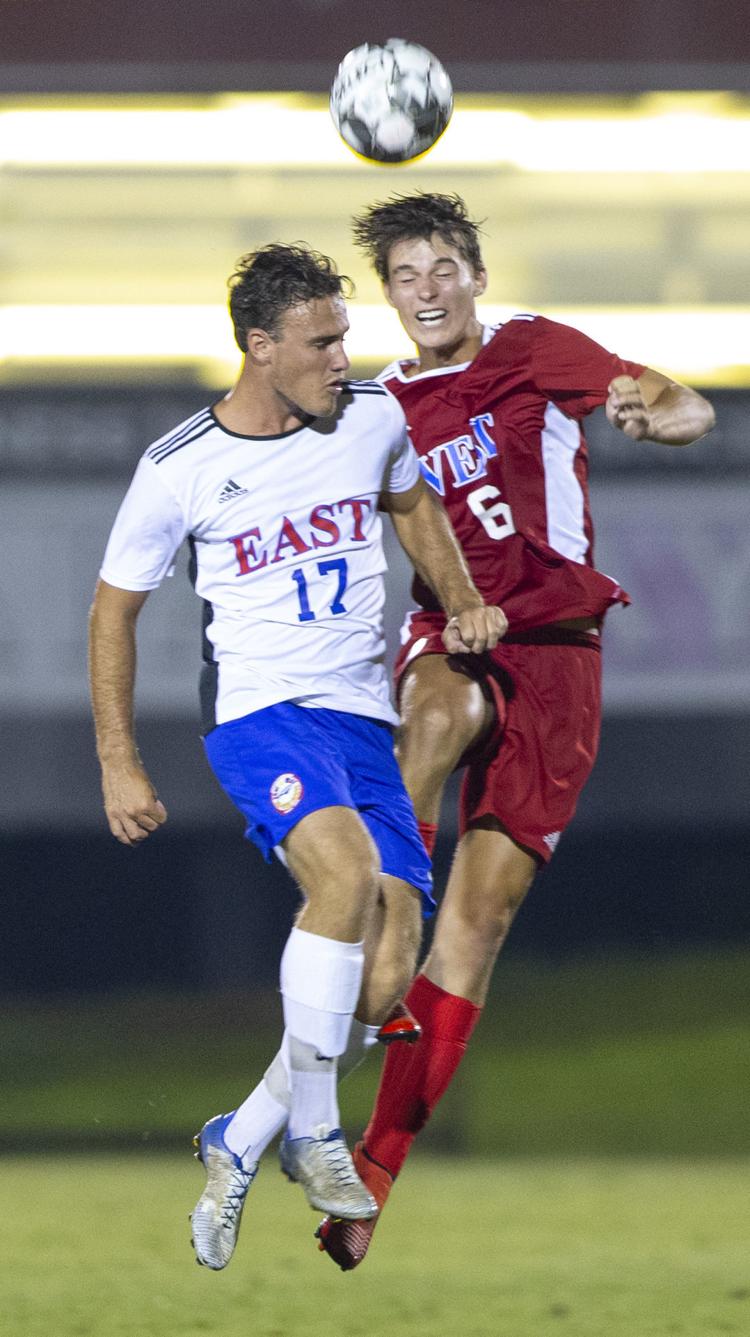 East-West All-Star soccer