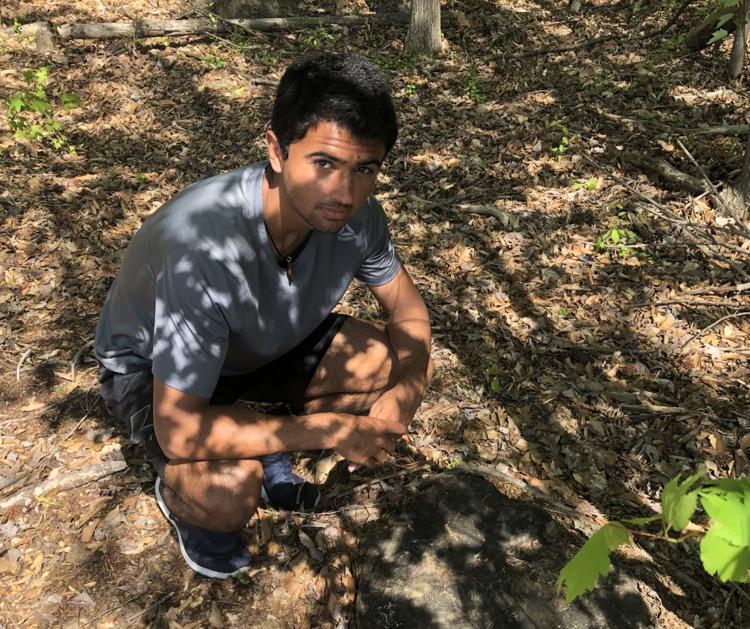 The News & Record is shining the spotlight on high school senior athletes whose seasons were cut short because of the COVID-19 outbreak.
JADEN PARKER, Grimsley, tennis
Parker was playing singles for a typically strong Whirlies team when the COVID-19 outbreak ended his season. The 17-year-old plans to enroll at North Carolina in the fall.
What were your goals for senior year, and how were they affected by the COVID-19 outbreak?
"I had three main goals. One was to get into a good college, and I got into UNC. Another one I had was to get the IB (International Baccalaureate) diploma. That's a pretty big deal at Grimsley. I'm not sure how that's going to work because exams were canceled for that, but we'll see how it goes. My last goal was to win the (Metro 4-A) Conference tournament for individuals in tennis. That one's obviously a big disappointment for me that the tennis season was canceled. I understand why it had to be done."
How are you keeping busying and staying fit?
"I've been doing a pushup routine every day, going on bike rides and taking my dog on walks and going outside and throwing a ball for her. I've also been listening to music, mainly old rock bands like Led Zeppelin and Cream."
If you could have one thing back that the COVID-19 outbreak has taken from you, what would it be?
"Definitely tennis. I'd played multiple times every week for the last six years or so, and not being able to do that I'm getting kind of bored a little bit."
What's been your biggest source of inspiration and motivation during this time?
"Probably the weather. It's hard to feel too depressed when it's 70 degrees and sunny outside (as it was when this interview was conducted). It's been really nice being able to go outside."
Who's the one person you couldn't get through this without?
"My grandmother (Maureen). I've been going over to her house to have lunch — socially distant lunch, of course — and doing some yard work for her and walking her dogs. It's been nice to see her and talk to her a lot."
What are you going to change in your life when restrictions are lifted?
"I'm going to keep bike riding a lot. I used to ride to school my freshman and sophomore years, but then my junior and senior years I either had to take my sister (Jasmine) to school or I had a 'zero period,' so I couldn't do that. It's really fun."