The Journal and News & Record are shining the spotlight on high school senior athletes whose seasons were cut short because of the COVID-19 outbreak.
Gabby Winters said her positions have varied across the softball field. The left fielder at Glenn took up the sport when she was just a 4-year-old. Winters said she isn't playing at the college level, so the senior season was her last.
Winters shared her thoughts in a Zoom conference. Here are the highlights:
Q: What are you missing most about school and softball?
Answer: I'm missing my last time ever being on the field. You know you can always prepare yourself going into senior year like, 'OK, I'll have my last game and that'll be it.' But I really didn't get to prepare for my last game being the fifth game of the season, you know?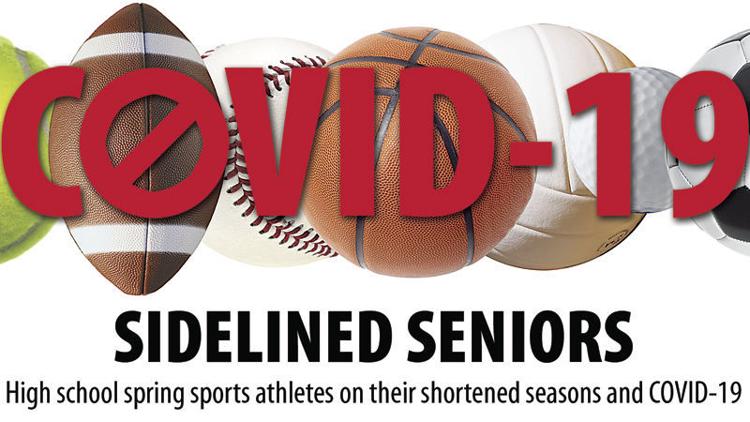 Q: How are you keeping busy and remaining fit?
Answer: My brother actually plays baseball, so we practice a lot together — we throw. I just stay outside. I'm hardly ever inside, riding bikes or running around the neighborhood. Stuff like that.
Q: If you could have one thing back that COVID-19 has taken from you, what would it be?
Answer: It would definitely be softball. I mean, we're missing a lot of things like prom. We also do this thing at school called Senior Assassins … It's a big, fun game all the seniors play. I mean all of those things of course I was looking forward to, but it's hitting home the most missing softball because I've been on the field so many years now.
Q: What were a few of your goals throughout senior year, and were those altered?
Answer: Just to play my best. I mean, I knew it was my last year. I just kind of walked into it thinking, 'Leave everything I have on the field.' I'm glad I had that mentality going in to play every game like it was my last. I didn't know was going to be my last game.
Q: What's been your source of motivation during the COVID-19 outbreak?
Answer: I feel like, since all of this has happened, it's kind of just opened my eyes that there are bigger things going on in other parts of the world and here than just softball. So, even though it sucks, I feel like the thing that's keeping me moving forward is hoping that everything gets better for everybody else.  
Q: Who's the person you couldn't get through this without?
Answer: Probably my parents. They're just very hopeful and they don't like to worry or think the worst of things.
Q: What have you seen, heard or done during this difficult time that's made you smile?
Answer: Honestly, my neighbor used to be one of my best friends. Probably just getting to slow down and spend time with our neighbors, my family at home. Going, going, going with softball and my brother played baseball and basketball — he plays travel sports, so we're never home. So, getting to actually slow down and enjoy the time, especially since I'm leaving for college in the fall.
Q: What are you going to change in your life when restrictions are lifted?
Answer: Probably not to take anything for granted. I mean, going into spring season nobody would've ever thought softball or our senior year activities would've been canceled because of a pandemic. I think just keeping in the back of my mind that everything I do, do it with a purpose.