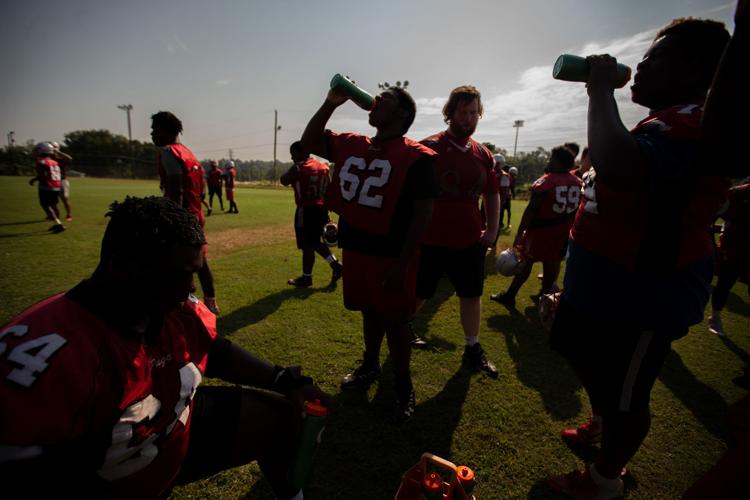 GREENSBORO — Guilford County Schools is "taking a big leap of faith" in allowing high school sports teams to resume workouts July 6, the county's athletics director says.
High school athletics in North Carolina were suspended March 13 because of the COVID-19 pandemic. GCS gave its high schools approval Wednesday to resume workouts with a detailed set of guidelines.
School staff provided some feedback, county athletics director Leigh Hebbard said today, "but the decision was made by the cabinet, which is the superintendent (Sharon Contreras) and the chiefs of each department."
Hebbard will begin in-person training of the athletics directors and certified athletics trainers at each high school next week in a socially distant setting, preferably outdoors.
"I'm looking for a nice shady outside spot we can go to and train there," he said, "and I'll probably do two or three groups so we can really spread out well."
The ADs and trainers will then train coaches, who will provide instruction, supervision and guidance to athletes when they resume working out at the high schools. There is risk in bringing groups — even ones no larger than 25 people — together at a time when the N.C. Department of Health and Human Services reported a one-day increase of 1,333 new COVID-19 infections since Wednesday to bring the state's total to 48,188, including 1,175 deaths. For Guilford County, the numbers as of Thursday were 2,244 cumulative cases and 101 deaths.
"We're taking a big leap of faith here that the high school kids are mature enough to be able to do this, that the coaches are willing to say, 'Look, if we want to get back to sports we have to do it this way,' " Hebbard said.
The district will provide the "up-front, initial" personal protection equipment and supplies such as hand sanitizer to each high school.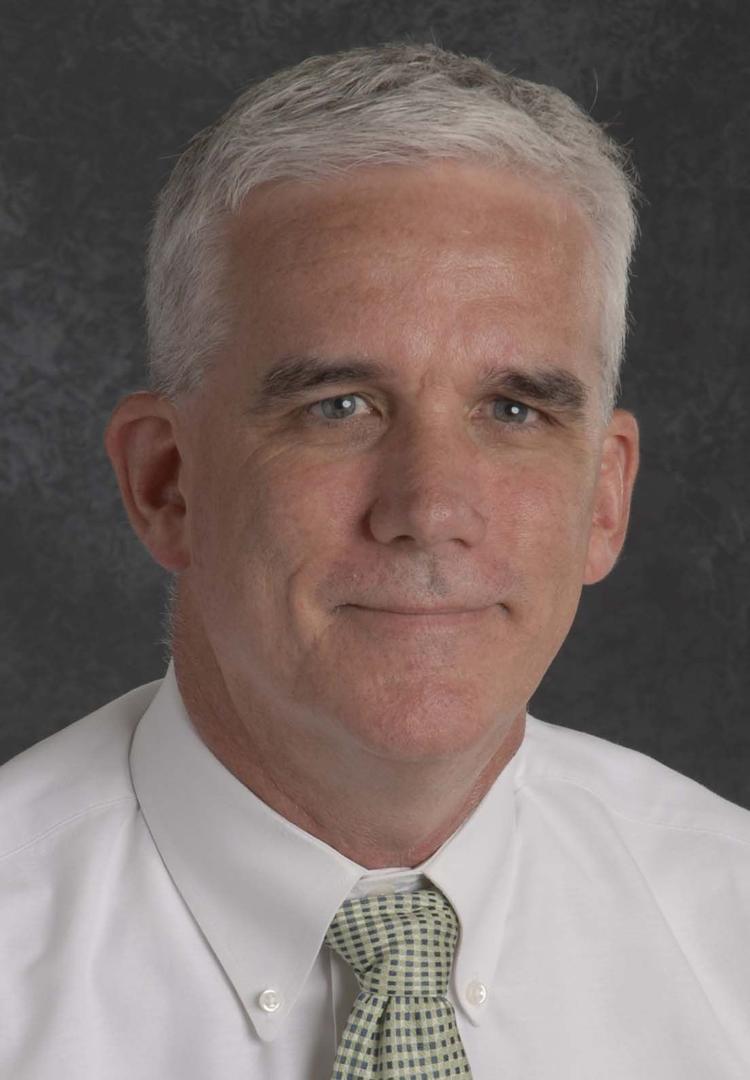 "That's as much an equity thing as anything else to make sure everyone's safe," Hebbard said. "We didn't want that to be the obstacle to for someone saying, 'We can't start because we're not able to buy whatever.' "
While some states such as Georgia have entered Phase Two of the reopening process for high school sports and are allowing groups of up to 50 athletes, as well as the use of sport-specific equipment, North Carolina just entered Phase One of reopening high school athletics this week.
"What's going to guide everything we do is: Do we think we can safely do this?" Hebbard said. "Because if we don't think we can safely do it, we won't do it."
Steven Davis, Dudley's football coach, and his staff have held Zoom position meetings with their players and were planning to get together for a video meeting this afternoon to talk about how they will work within the guidelines set by GCS.
"It's just such a challenge because of the limitations you have on doing anything with the kids," said Davis, who added that the Panthers' workouts will focus on conditioning. "The best we can hope for is that the kids are doing as much as they can on their own."
There are definite benefits to resuming workouts for high school athletes and those benefits go beyond the physical.
"They're teenagers, so there's always the social benefit of having everybody back together," Hebbard said. "That's just a huge emotional/social boost for everyone."
But at a time when a number of college and high school football players in other states have tested positive for COVID-19, Hebbard said, the top priority for GCS remains the health of its students.
"We're doing everything we can to keep kids and staff safe …" he said. "We've put multiple layers of protection in place. We've been a lot more conservative than what the state said we could do, and for good reason. We want to do it right to start with because we can lead the way. If athletes can get out there and do this, it sets the bar for everyone else."