The fields at Bishop McGuinness Catholic High School have been lined "periodically," according to Jeff Stoller.
It's for good measure, the Villains' athletics director said, just in case the spring season for high school sports picks back up. Those fields in Kernersville, maintained by Basic Lawn Care, have sat vacant more than a week.
The grass, however, will lay bare a while longer.
The N.C. High School Athletic Association today moved to suspend sports until "at least" May 18. The decision came on the heels of Gov. Roy Cooper's announcement that public schools across the state would remain closed until May 15 because of the coronavirus pandemic.
"The NCHSAA Board of Directors and staff will use the next few weeks to weigh our future decisions based on the new directions given by Governor Cooper, other government leaders, and organizations charged with public health and safety during this unprecedented time," the statement read. "Such decisions will include the possible resumption of spring sports' competition and the possibility of holding the state basketball championships."
The NCHSAA initially moved to suspend the spring season until at least April 6. That decision, announced March 12, indefinitely suspended eight basketball state title games as well. And Cooper's decision added further uncertainty to a spring season prolonged.
"It would be hard to see how we could have athletic events when schools aren't allowed to be in session," said Stoller, whose high school was closed by the Diocese of Charlotte after Cooper's executive order in mid-March. "May 15 is pretty much the end of the season, so it's hard for me to understand how we can have a sports season, unfortunately."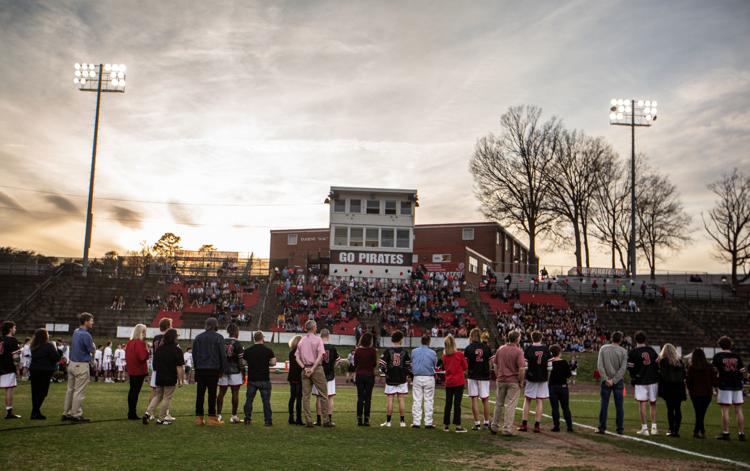 Coach Gary Nail of Reagan, whose baseball team went 21-7 last season and advanced to the Class 4-A West Region final, hoped the spring season would pick up again. The Raiders, including seven seniors, began this season with three straight wins.
"We just started, you know, we only played three games," Nail said. "How they're going to do that? I don't know — they're going to have to get creative. But I'm hoping that, somehow, things will get a little bit better.
"Maybe we can do something. But right now, just being honest, it doesn't look good."
Landon Kimrey, in his 11th season leading the baseball program at Northern Guilford, speculated on the possibility of a return in mid-May. And, like Nail, was unsure.
"If we could get back in that May 15 time frame, maybe short conference tournaments and then playoffs out of there," said Kimrey, who coached his team to a state championship in 2017. "But whatever you do for baseball is going to have to be done for all spring sports. All sports have to get the same opportunity, but this is assuming we get back May 15, which is a big assumption at this point."
Nail, who was named the Raiders' head coach for the 2013 season, said he "felt bad" for his seniors. Kimrey added that the postponement was a tough pill to swallow.
"At the same time, it's a tough lesson learned that this game can be taken away from you at any moment," Kimrey said. "We also tried to let our guys know that there are people dealing with a lot worse at the moment, financially and health-wise.  
According to Ethan Albright, the athletics director at Grimsley, funds from concessions during games assist with field maintenance as well. But he said a missed spring season would be less detrimental than fall — specifically, money generated from admission to football games.
"I'm meeting with my (booster club's) treasurer tomorrow at 10 a.m. to try to go through the numbers and compare to what we made last year on concessions and what expenses were," Albright said. "People were coming out to the games. Spring weather was pretty good."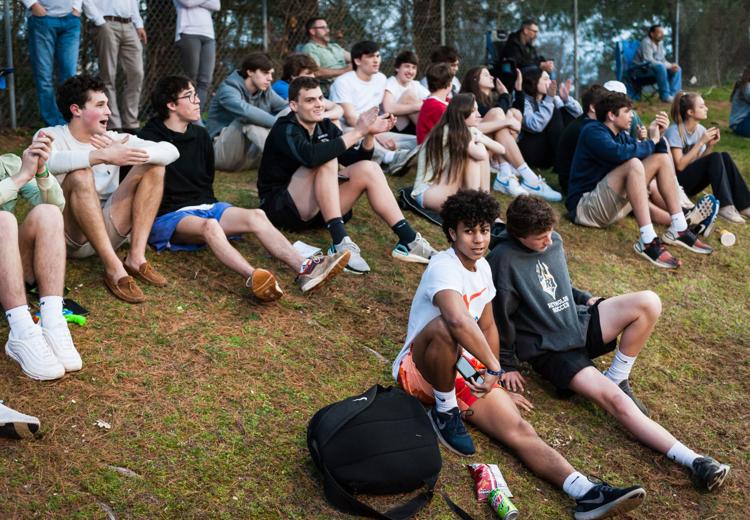 Albright, who has four children who have been high school athletes, is already looking to sports as a way to heal even amid uncertainty.
"After this comes through, it's what's on the back side," the 16-year NFL veteran said. "Sports can be a part of the healing process. People are going to come to sports and it's going to be more important than ever once we get to the back side of this. I don't want this to sound self-serving, but sports has always been people's getaway from real life and it's going to be more important than ever to be good leaders in our schools to help kids get over whatever is left behind for them.
"For high school coaches it's going to be more important than ever. There's going to be a platform to help kids get past wins and losses. We're going to be able to give kids something to be a part of. There's going to be a rush to get back to what's normal and get back to a routine and be accountable."