GREENSBORO — They've been called "a joke," an "automatic win, a stats game." Even some of their fellow students have told them "they suck."
But coach Brian Terwilliger's Western Guilford Hornets are changing those perceptions this football season. A program that has gone 26-85 since it last had a winning season in 2007 is 3-1 heading into tonight's home game against Southern Guilford (2-2).
"I hate how people look at us," says senior Dante Bovian, who leads area rushers with 636 yards and nine touchdowns. "That's why we're going so hard. We're the underdogs."
It wasn't always this way at the school off West Friendly Avenue. Western Guilford won a NCHSAA football championship in 1977 and has also captured state titles in baseball, lacrosse, soccer and track and field. Athletics director Chris Causey, a former Hornets athlete and football coach, knows what's possible at Western.
"This is my 27th year here and I went to school here," Causey says. "I've seen a lot, from state championship games and regional finals to teams that weren't successful at all. It's really neat to see the perseverance of our kids and our coaches. It's come through hard work."
A small part of the Hornets' success in football this season has come from a schedule that has not included a team with a winning record, and they have held their opponents to an average of 13.5 points per game. But for a program that went 1-21 the last two seasons, the progress is significant and real.
"In the previous three years we've won four games," says senior quarterback Robbie Boyd, "so if we win this game it would be our fourth win in one year."
The comments Bovian and Boyd have heard about the program's lack of recent success still sting.
"We've always been seen as the joke," Boyd says.
"It's been, 'They're an automatic win, a stats game,' " Bovian says. "The main goal is to turn the program around for the future. I'm doing this for me, but also for our juniors, sophomores, freshmen coming up."
"For the students at the school," Boyd says, recalling the words, "I'm just tired of hearing, 'I don't want to play football because they suck. I don't want to play because they're not good.' "
It's not how we start it's how we finish! Let's remember what's got us to this point and we NEVER settle! There are no limitations on this team - We have NOT arrived! https://t.co/WS3jfTuUHj

— Western Guilford Football (@WErDubG) September 17, 2019
Fellow senior Jamyr Jeffries says the Hornets believed in themselves, even when no one else but their coaches did.
"We all knew our goal coming into this year was to win some games and push for a spot in the playoffs," he says. "We knew the talent we had going into the season and knew we could turn some heads. The way we're playing right now, we're starting to do that and things are looking up."
Terwilliger was an assistant coach under Causey at Western and stayed on under Adam Clay and Bryant Miller before taking over when Miller resigned following the 2017 season.
"It's about the kids," Terwilliger says. "Whether I'm the coach or someone else is the coach, at the end of the day it's about making sure those kids become men and by the time they leave this place they've learned something. I focused on developing relationships with them, and that's part of the reason we're having the little bit of success that we're having now. If you get kids to believe, it's amazing what they're capable of."
Causey says Terwilliger deserves a lot of credit for his perseverance and his commitment to his players and the school.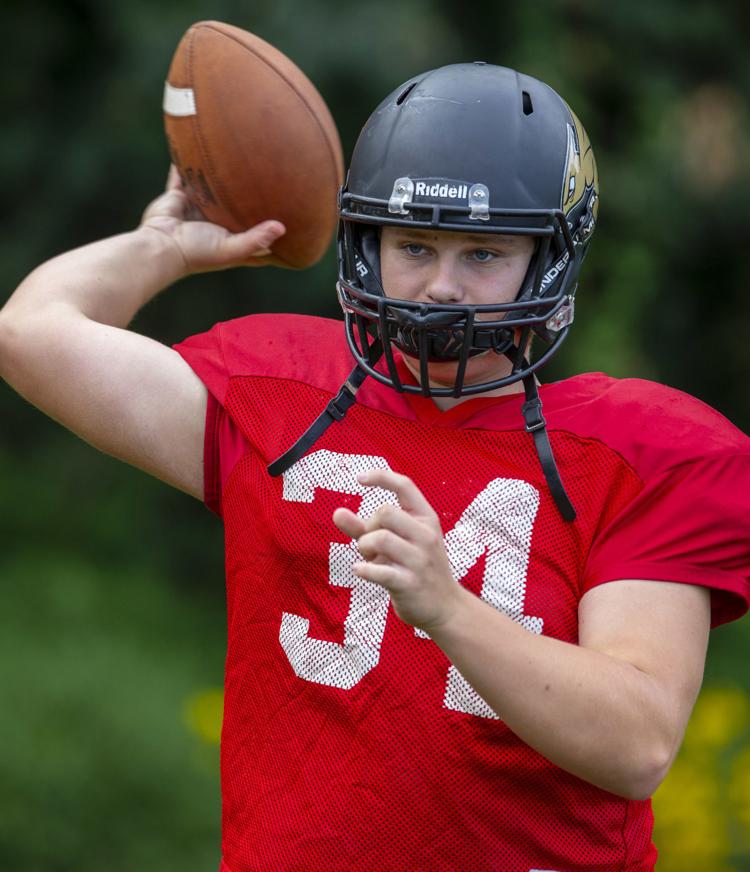 "He has great football knowledge, was a great player at Catawba," the former Hornets coach says, "but it's his work ethic and his ability to relate to kids. He loves on the kids, but he has the ability to get in their face and they respond. The kids here know he cares. You can't fake it."
How has Western Guilford turned things around in athletics? It's been a combination of factors, including the opening of a new gym, locker room and weight room in 2018, as well as the addition of magnet programs (AP Capstone Academy and Transportation, Distribution and Logistics Academy) that have made the school more attractive to potential students and their parents.
"It has something to do with the facilities, it has something to do with the (magnet) programs, but it has a lot to do with the group of kids we have," Terwilliger says. "A lot of them have known each other since they were little. With this team I have, it's chemistry and it goes between sports. A lot of our kids hang out with volleyball players and baseball players."
The bond is particularly strong among Terwilliger's players, and it was forged during offseason workouts.
"Spring was actually harder than summer," Bovian says. "That was when Coach T really put in our heads what we really had to do for our grind to get where we wanted."
"Spring was a lot of running," Boyd says.
"We were out there when nobody else was," Jeffries adds. "There were 10 or 15 of us putting in the work back then, and it's showing now."
The off-the-field work has continued during the season and it's helped.
"The bond as a whole has gotten a lot stronger," Bovian says. "I wasn't as close with some of my teammates last year as I am this year. We're going out to eat and doing everything together. We're all moving as one."
It's not just Hornets football that is pulling together and enjoying a bit of a renaissance. Veteran coach Jim Beck's Western Guilford boys soccer team is 8-1-1 this fall. The volleyball team is 7-4 after going 26-1 last season, and coach Diane Long's program has won at least 19 matches each of the last three seasons. Coach Matthew Wood's baseball team went from 11-12 in 2018 to 18-6 last spring and won the Piedmont Triad 3-A Conference tournament.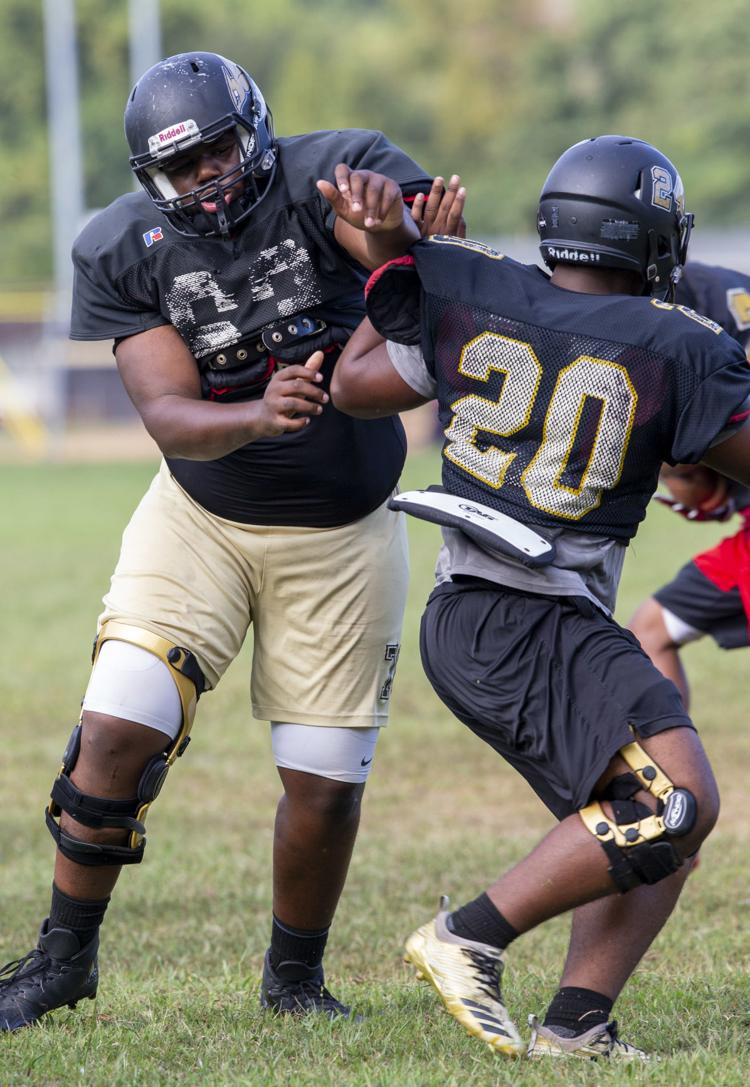 Boyd was a key player on that Hornets baseball team, and he sees "a correlation" between the success in baseball and football.
"You definitely want success in all sports at your school," Boyd says. "With baseball it took a couple of years. With football this year has definitely been a lot better."
Causey sees it across the entire Western athletics program.
"The success of some of our other programs has created a confidence level," the athletics director says. "Robbie is a great example. We had a great baseball season, and when you become accustomed to success it's contagious, especially at the quarterback position. Even our success in volleyball … I can remember 'Coach T' bringing his football team to some of the late-season volleyball matches as a team. They filed in to support the team and the great job Coach Long is doing, but also he wanted his kids to see that this is what it's supposed to look like."
Western Guilford's athletes are also getting it done academically.
"Most of our teams had a team GPA of 3.0 or better last school year," Causey says, "and that's another sign that kids are working hard in the classroom, in the weight room, and it just carries over. We're excelling in a lot of areas."
Terwilliger, whose wife, Emily, teaches English and is an assistant volleyball coach at Western, says, "The difference I see in school this year is the pride."
"I see it on Monday mornings walking into the school there's a pep in their step," Causey says. "Athletics plays a huge part in that. The general student body is feeding into that. Our student section poured onto the field after our win over Wheatmore on Friday. It's just contagious, and it's a credit to our coaches and our teachers."
And to the Western Guilford football players. They want to leave a legacy, regardless of how the rest of their season goes.
"I want the stands to be filled like they're starting to be this year," Jeffries says.
"Both of my brothers played here before, and I'm the last Bovian," Dante says. "I want to leave people remembering the Bovian name and being a ballplayer, going hard. I want to make sure we prove our point, turn heads and next year they keep it going."
Says Boyd: "I just want to be remembered as being on the team that changed the Western Guilford football program."