EAST 20, WEST 8
Why the East won: The East played old-school football, combining stingy defense with a solid ground attack. Keon Caudle, the latest in a long line of outstanding Tarboro running backs, finished with 119 yards on 18 carries to earn Offensive Most Valuable Player honors.
Why the West lost: The West was never able to establish anything on the ground or through the air and finished the night with minus-15 yards of offense on 32 plays. The biggest issue was pass blocking, as the East finished with six sacks for a total of 58 yards and a pick-six that was the result of heavy pressure. The only West touchdown came on a 69-yard fumble return by Shelby's Kenneth Washington in the first quarter.
Key play: With the East clinging to a 13-8 lead and facing third-and-five from the West 8-yard line, the West needed a stop. But Caudle broke a string of tackles and dragged defenders into the end zone for the clinching score with 1:34 to play.
Brightest stars: Caudle was a problem for the West defense all night. The only other big play offensively for the East was the longest play from scrimmage in East-West history. On the East's first possession, quarterback Kyler Davis rolled to his right on third-and-11 and hit receiver Lamont Murray in stride down the right sideline. Murray outraced the West defense for a touchdown and a record.
Local flavor: Eastern Guilford LB Alex Gowda finished with six tackles; Ragsdale LB Xzavian McIntyre added five stops, including two for losses; Eastern Guilford LB Josh Hayward had four tackles; and Ragsdale DL Devante Lambert was in on two stops.
"It was fun. I just came out and enjoyed time with the boys. We had a great week and a great experience. … I was just trying to show people my skills and what I could do." — Xzavian McIntyre, West linebacker from Ragsdale
"It was a new experience (playing linebacker) and it was great. … It broadened my horizons and gave me the basics of what I'll be doing." — Josh Hayward, West linebacker from Eastern Guilford
"That's East football. That's the way I remember it growing up. It hasn't changed much. Our kids did a really good job of staying the course. The offenses are at a disadvantage because they don't have much time together. We just let the kids play, move around and have some fun. The biggest thing out here is the camaraderie." — Ragsdale coach Johnny Boykin, West linebackers coach
East         7   6   0   7   —   20
West        8   0   0   0   —     8
East — Lamont Murray 81 pass from Kyler Davis (Declan Hall kick)
West — Kenneth Washington 69 fumble return (JahTwan Stafford run)
East — Kentreaz Coston 20 interception return (kick failed)
East — Keon Caudle 8 run (Hall kick)
East-West All-Stars football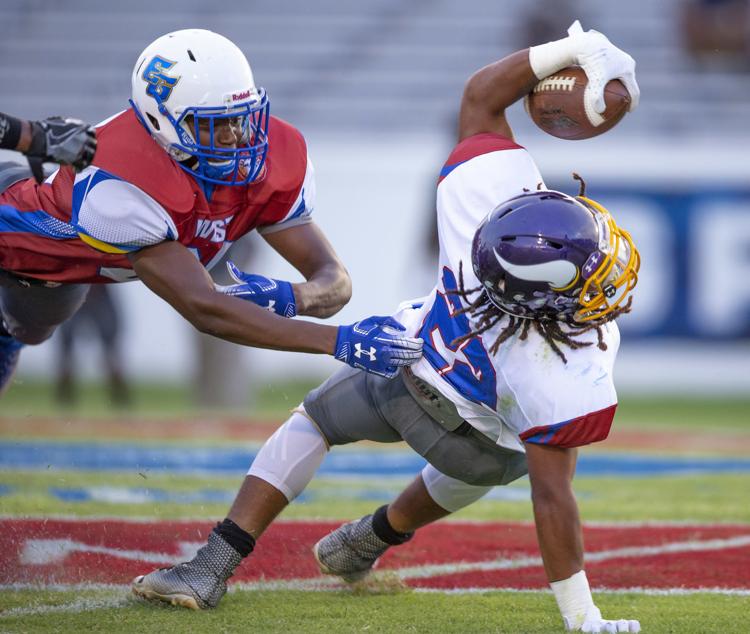 East-West All-Stars football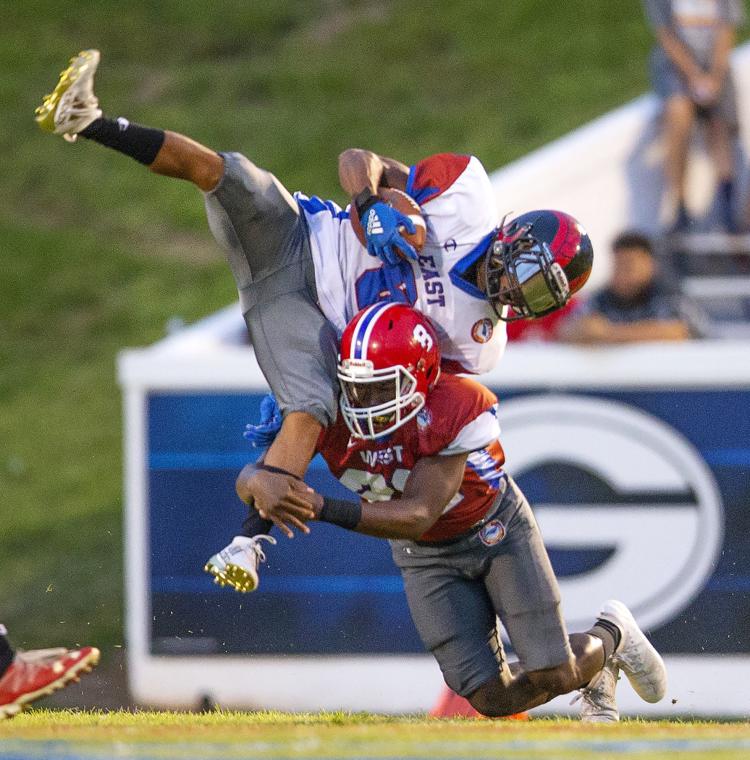 East-West All-Stars football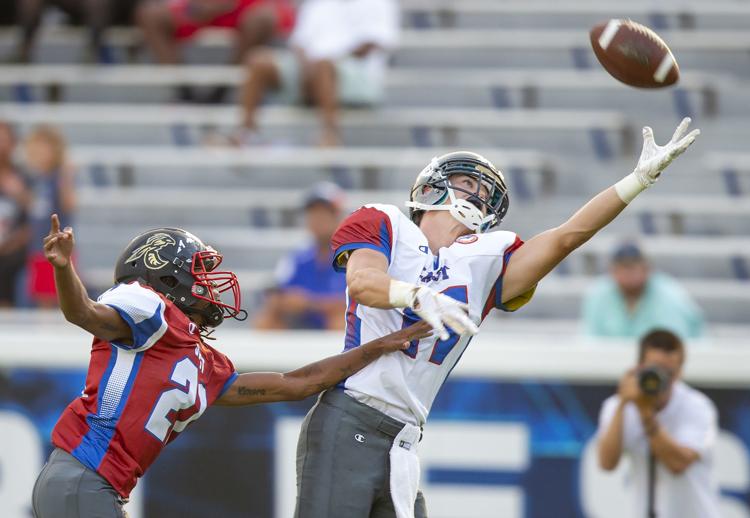 East-West All-Stars football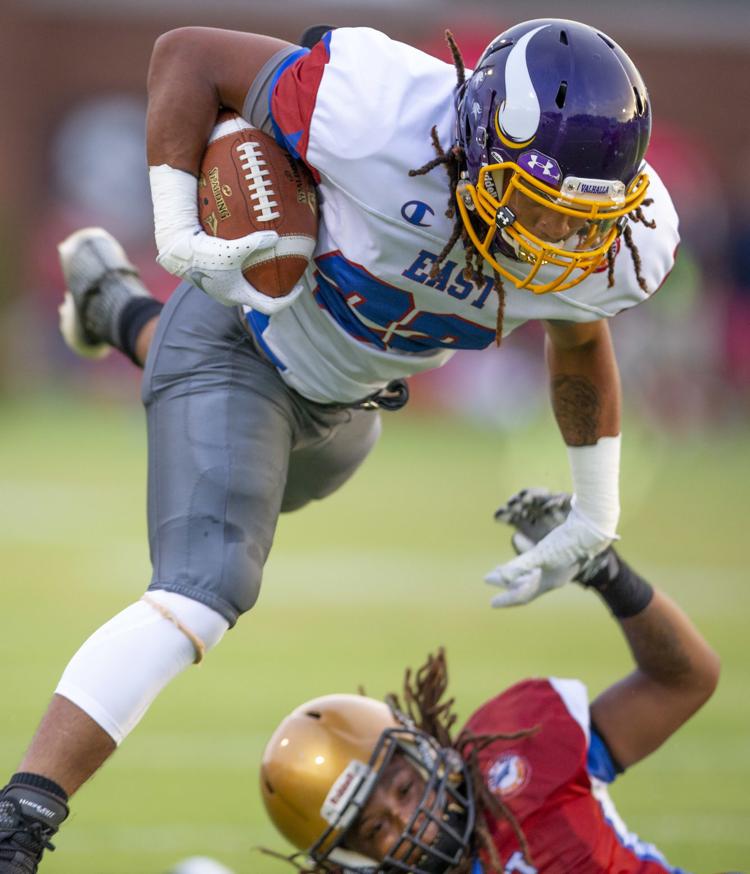 East-West All-Stars football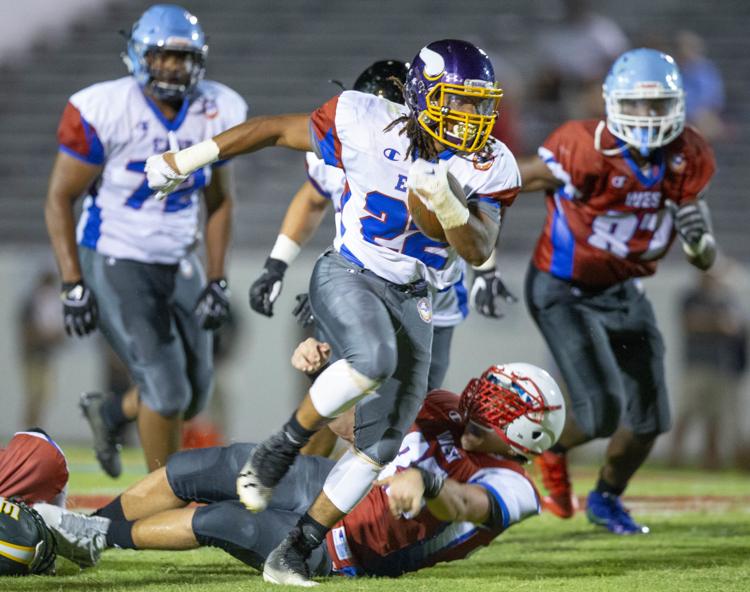 East-West All-Stars football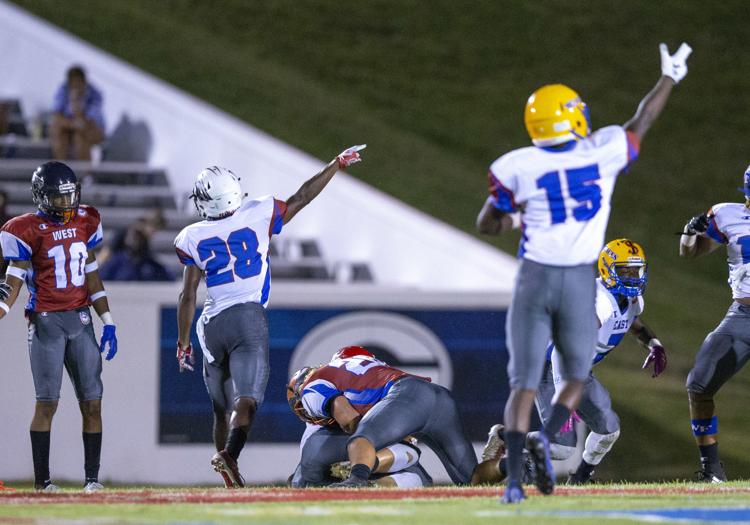 East-West All-Stars football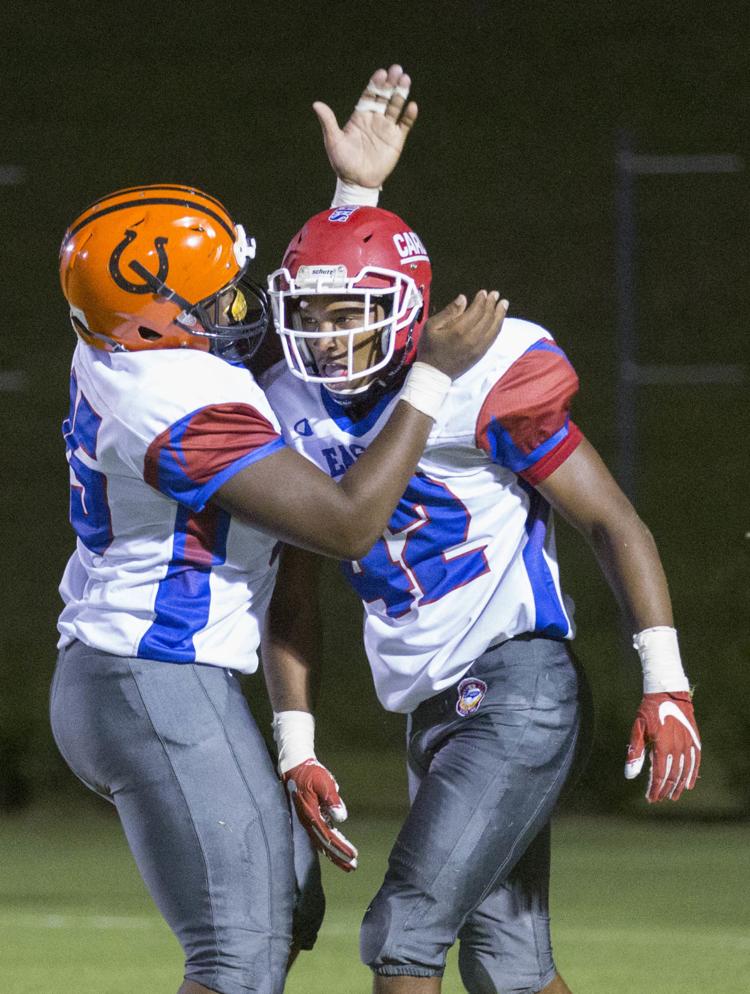 East-West All-Stars football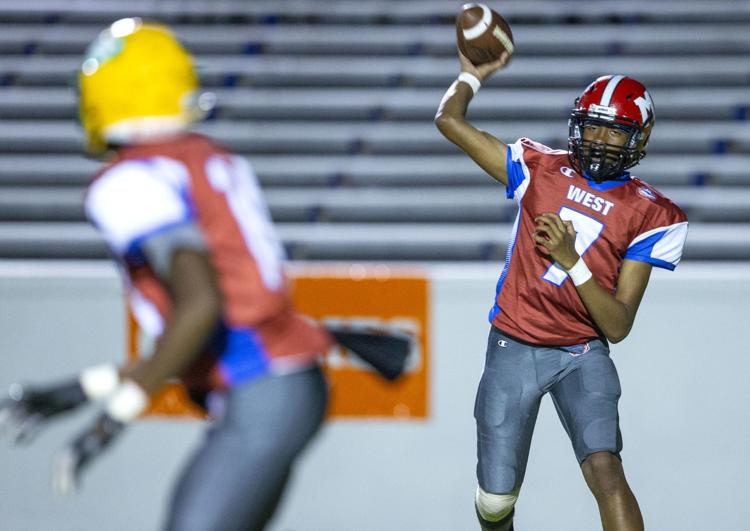 East-West All-Stars football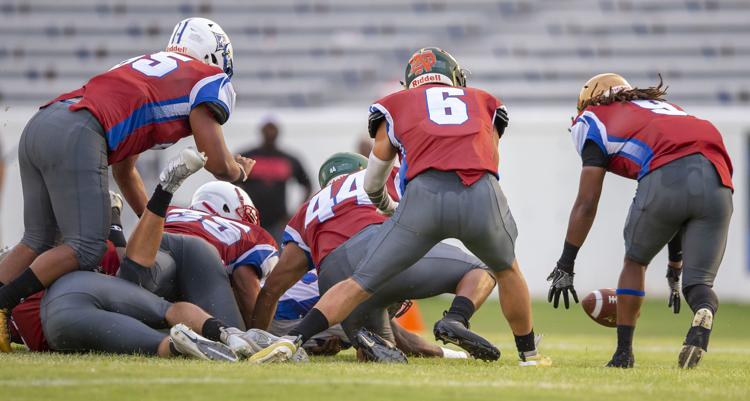 East-West All-Stars football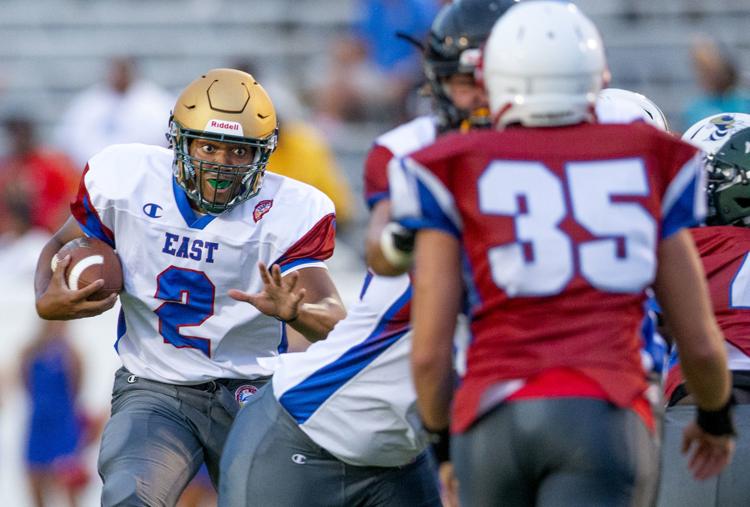 East-West All-Stars football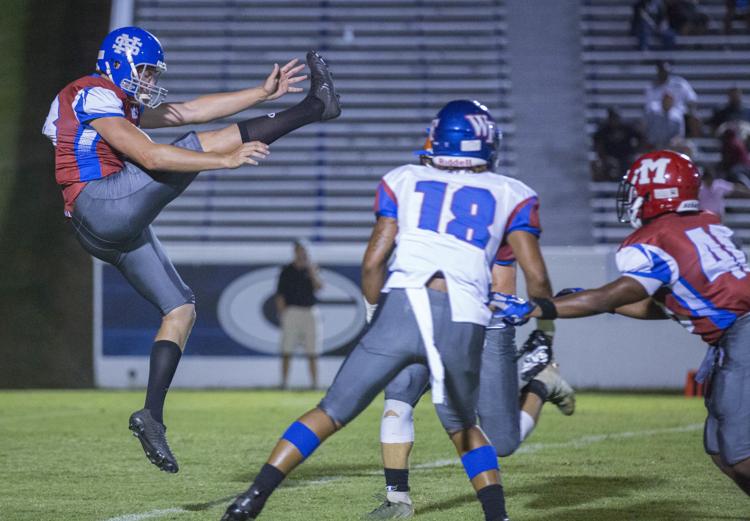 East-West All-Stars football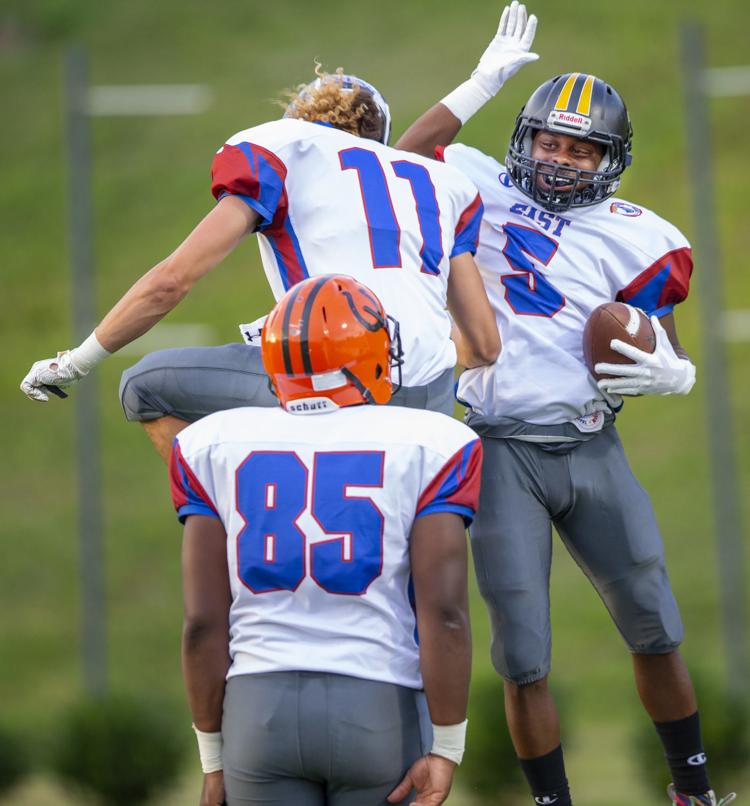 East-West All-Stars football