Site: Southeast Guilford Stadium
Why the Falcons won
Despite an ugly, mistake-filled first quarter, Southeast Guilford calmed down enough to score in each quarter and hold Northwest scoreless in the middle two quarters. The Falcons rode junior Derron McQuitty, who ran for three touchdowns
Why the Vikings lost
Northwest' Guilford's touchdowns came from a kickoff return, a blocked punt return, a fumble return and a 79-yard pass play. The offense was quiet the rest of the night.
Stars
Northwest Guilford — WR Brandon Thomas, a 6-foot-3, 160-pound senior, had a 90-yard kickoff return and a 79-yard touchdown catch, both in the first half.
Southeast Guilford — After rushing for 83 yards in his first two games of the season, McQuitty, a 5-foot-6, 183-pound Falcons running back, ran for over 100 yards in the first half.
The big plays
The Vikings had a 14-0 lead before their offense stepped on the field. Brandon Thomas took the opening kickoff 90 yards for a touchdown, and Jayden Coleman scooped up a blocked punt and ran it nine yards for the second touchdown of the first quarter. Falcons QB Walter Kuhlenkamp hit Adam Akins for a 33-yard gain to open the second quarter and set up Southeast's second touchdown. Jordan Farmer's 56-yard touchdown run made it 38-21 with 7:23 left in the game and the Vikings working on a comeback.
Three things we learned
1. Falcon starting running back Jalen Fairley missed the game with an injury, but the ball was in good hands with Derron McQuitty filling in. "I know one thing for sure. We are going to have a good 1-2 punch at running back this year and next year because both Jalen and me are juniors," McQuitty said.
2. Southeast will be spending practice time working on special teams. "We were poor on special teams," coach Kennedy Tinsley said.
3. Northwest showed a knack for the big play, getting 18 points from its defense and special teams.
What they're saying
"We did not play a complete football game tonight, but I'm proud of the way we kept fighting and fighting and came away with the win." — Kennedy Tinsley, Southeast Guilford coach
"(Derron) McQuitty is our backup running back, and with (Jalen) Fairley out injured, he stepped in and did a great job." — Tinsley
"I did all right. The offensive line was making big holes and I just ran through them. Jalen (Fairley) told me Wednesday that he probably wouldn't be playing. He talked to me about having the kind of game both he and I knew I could have." — Derron McQuitty, Southeast Guilford running back
Records
Up next
Northwest Guilford: At No. 6 Northern Guilford (2-1), Friday.
Southeast Guilford: At No. 2 Grimsley (3-0), Friday.
Scoring summary
Northwest Guilford          21   0   0    7   —   28
Southeast Guilford            7  10  7   14   —   38
NW — Brandon Thomas 90 kickoff return (Cameron Tippett kick), 1st, 11:47
NW — Jayden Coleman 9 blocked punt return (Tippett kick), 1st, 9:48
SE — Derron McQuitty 4 run (Aidan Bonde kick), 1st, 6:24
NW — Thomas 79 pass from Micah Salmon (Tippett kick), 1st, 4:41
SE — McQuitty 15 run (Bonde kick), 2nd, 11:14
SE — FG Bonde 37, 2nd, 9:18
SE — McQuitty 1 run (Bonde kick), 3rd, 7:34
SE — Adam Akins 32 pass from Walter Kuhlenkamp (Bonde kick), 4th, 11:08
SE — Jordan Farmer 56 run (Bonde kick), 4th, 7:26
NW — Davon Stewart 2 fumble return (Tippett kick), 4th, 5:33
Northwest vs. Southeast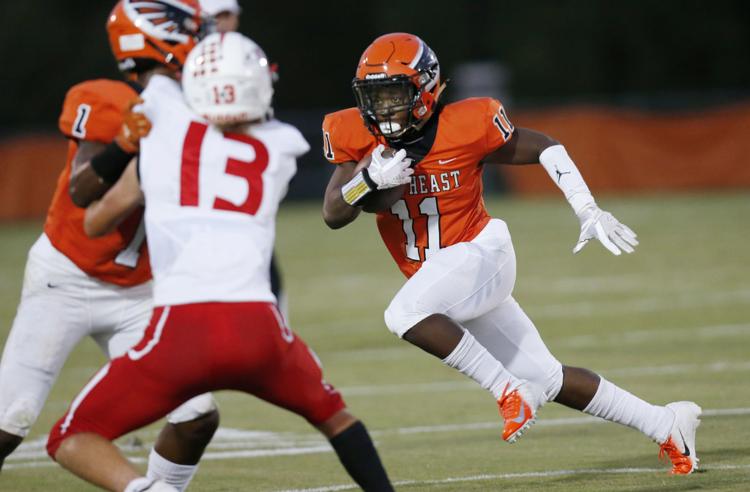 Northwest vs. Southeast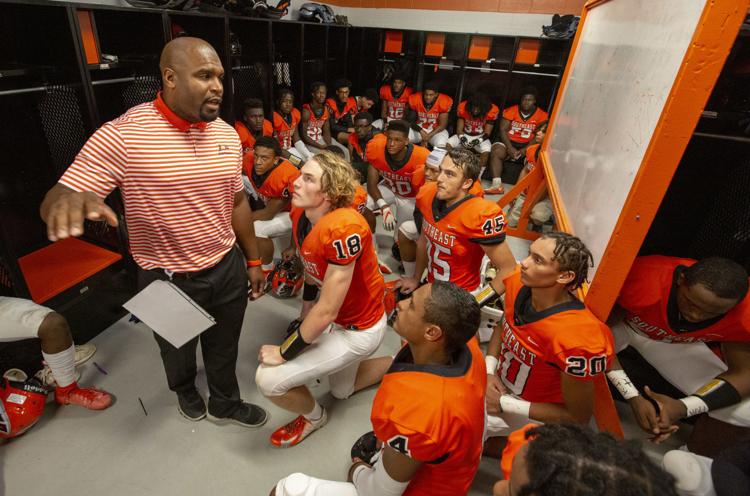 Northwest vs. Southeast
Northwest vs. Southeast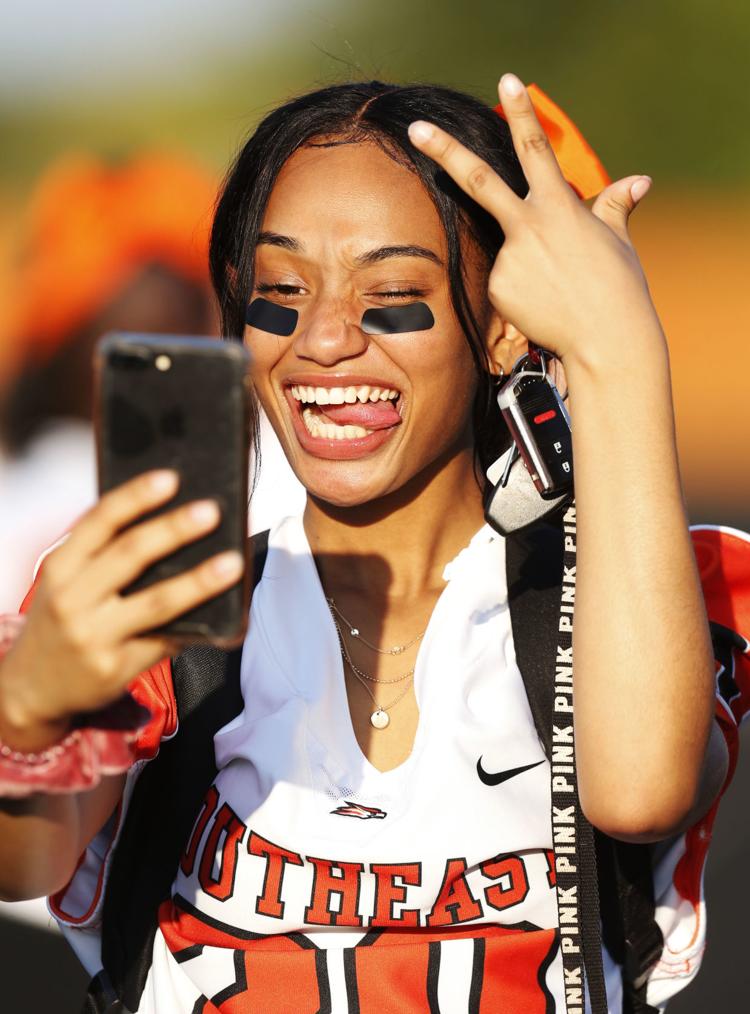 Northwest vs. Southeast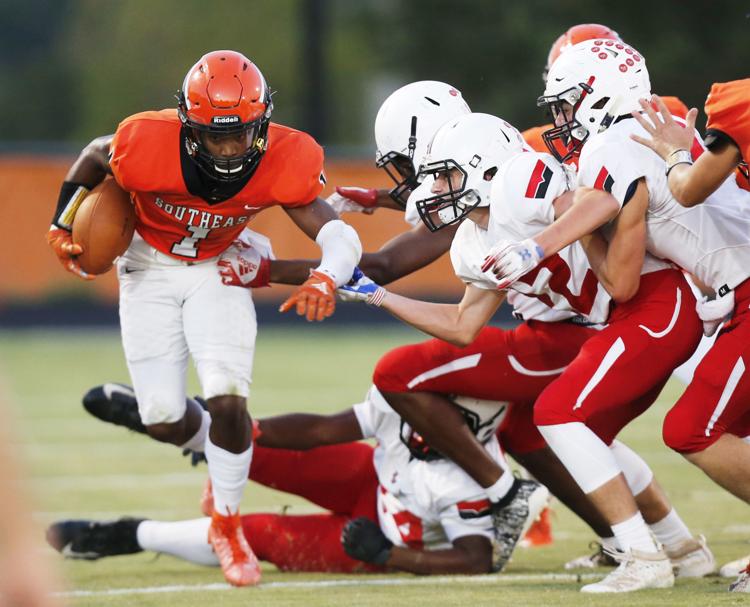 Northwest vs. Southeast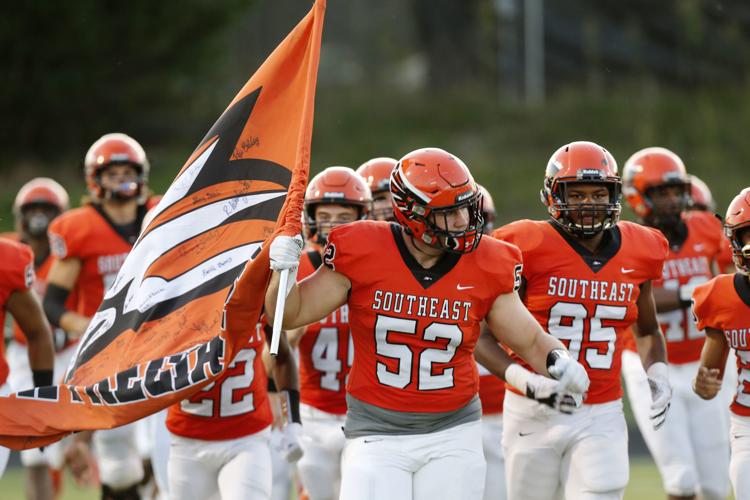 Northwest vs. Southeast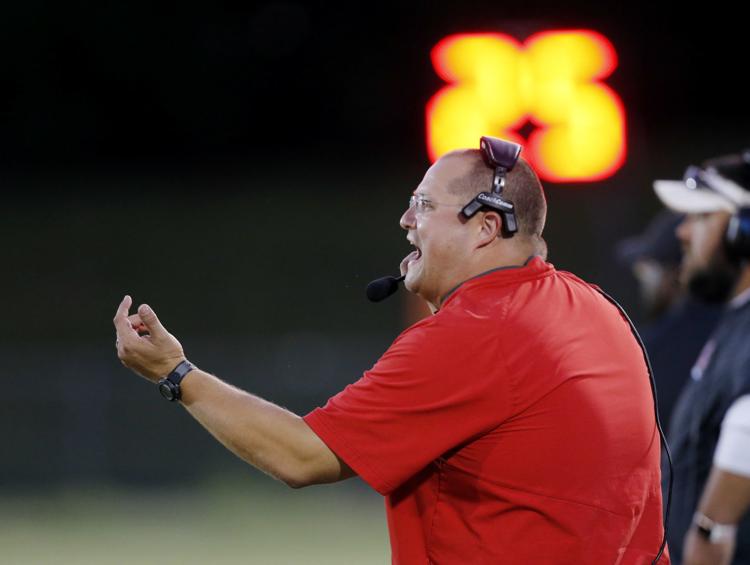 Northwest vs. Southeast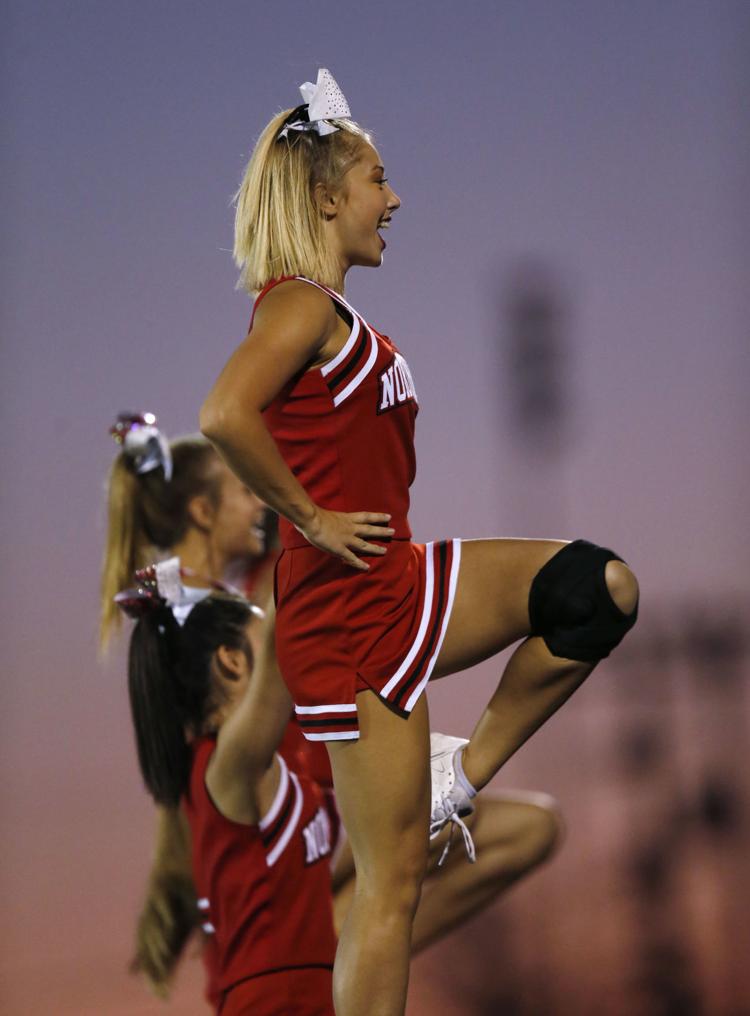 Northwest vs. Southeast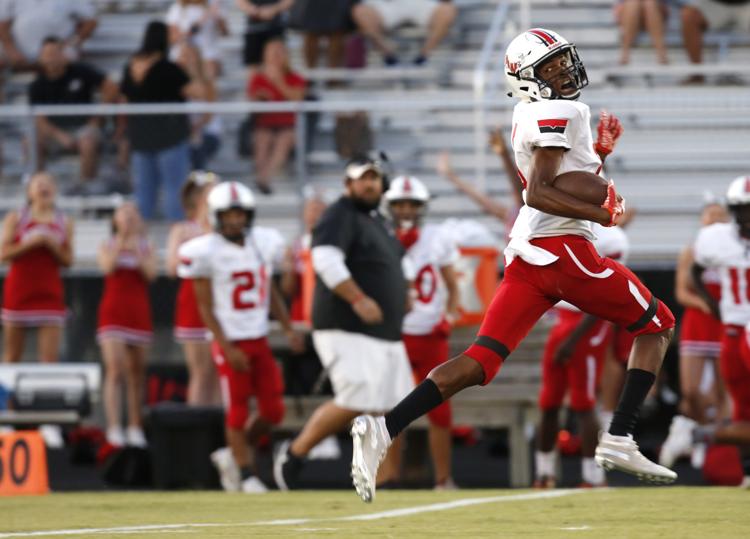 Northwest vs. Southeast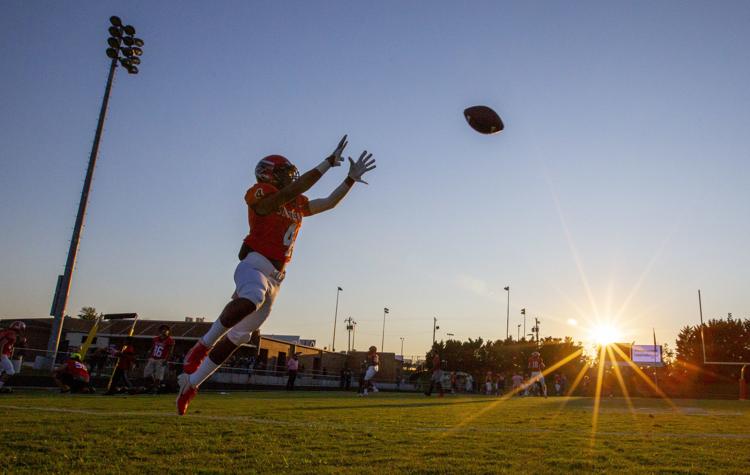 Northwest vs. Southeast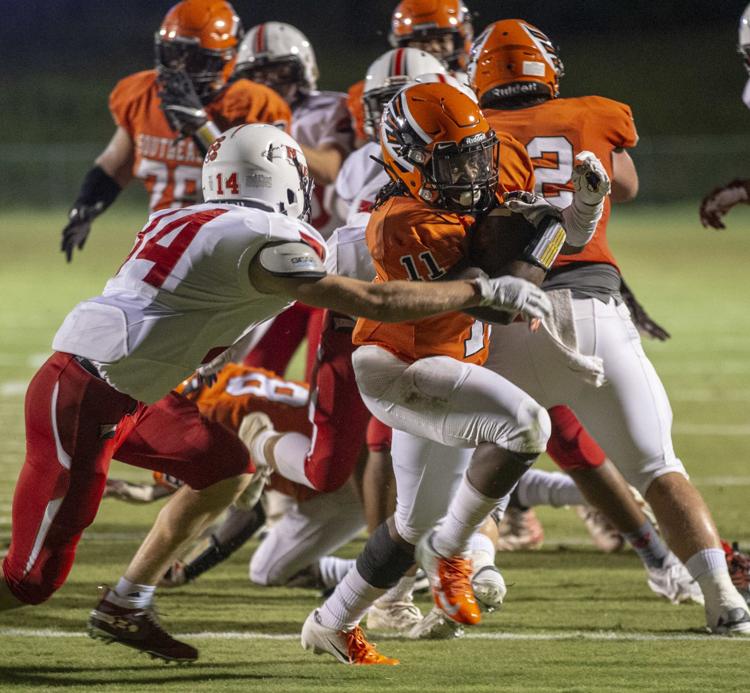 Northwest vs. Southeast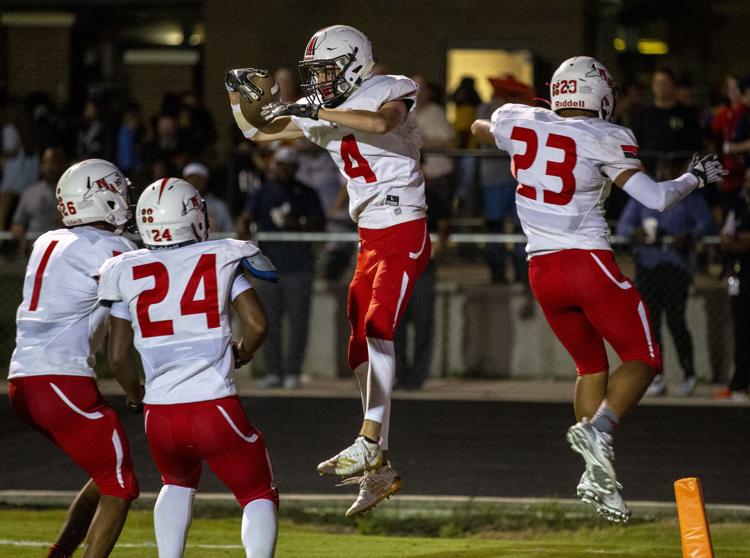 Northwest vs. Southeast
Northwest vs. Southeast
Northwest vs. Southeast
Northwest vs. Southeast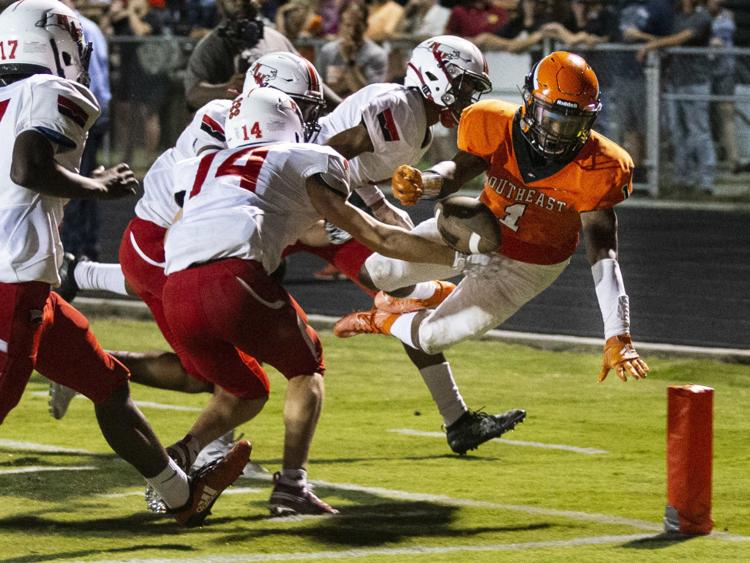 Northwest vs. Southeast
Northwest vs. Southeast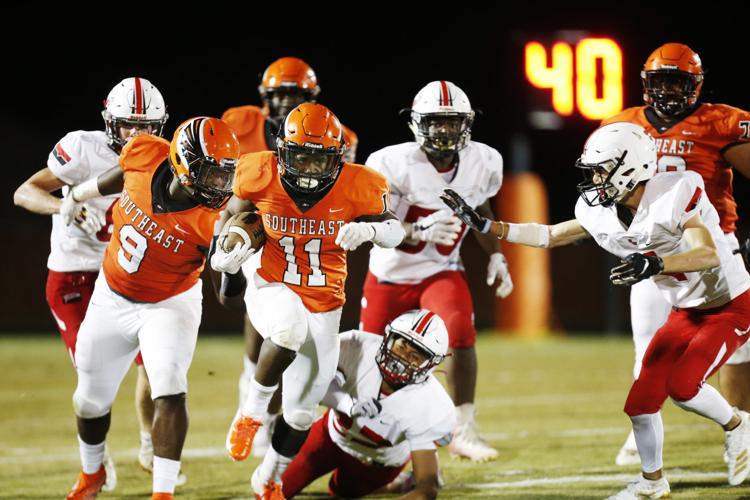 Northwest vs. Southeast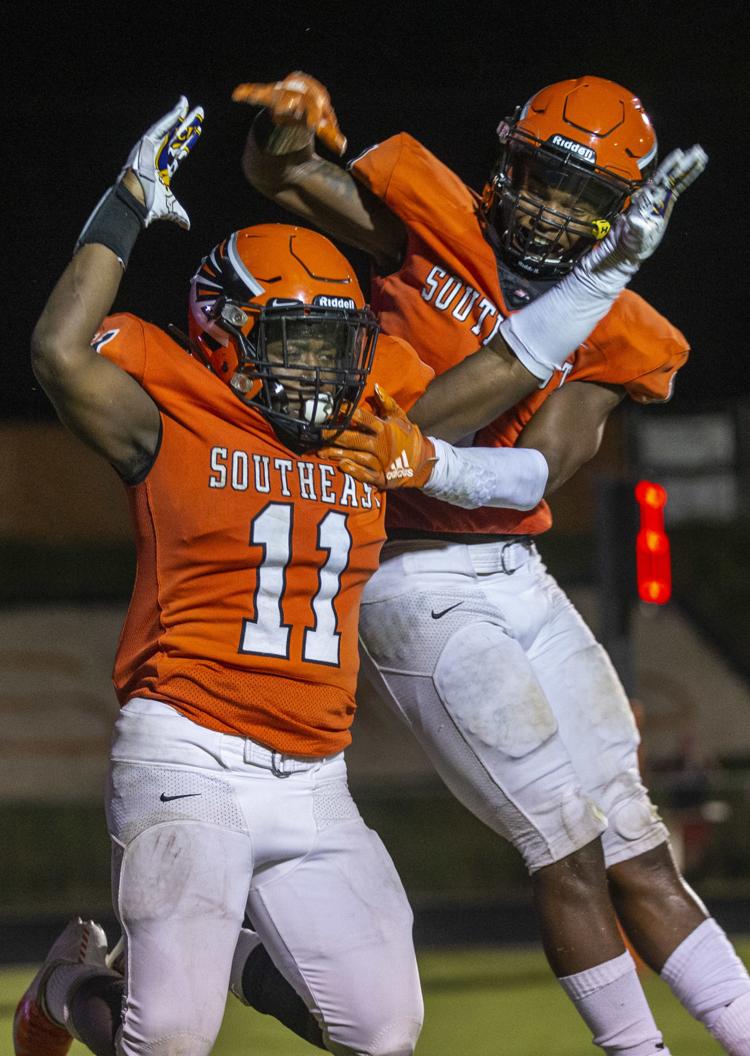 Northwest vs. Southeast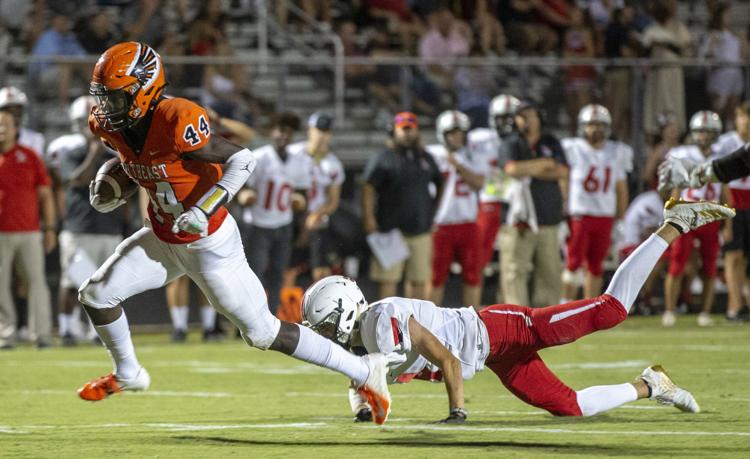 Northwest vs. Southeast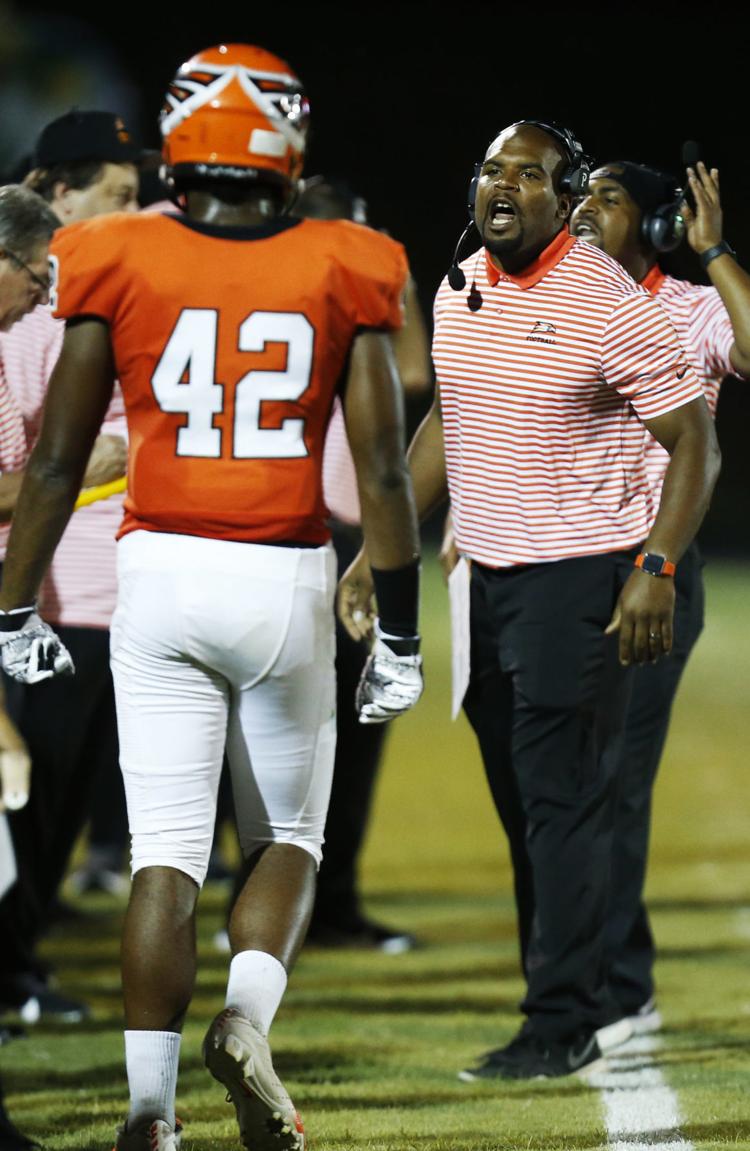 Northwest vs. Southeast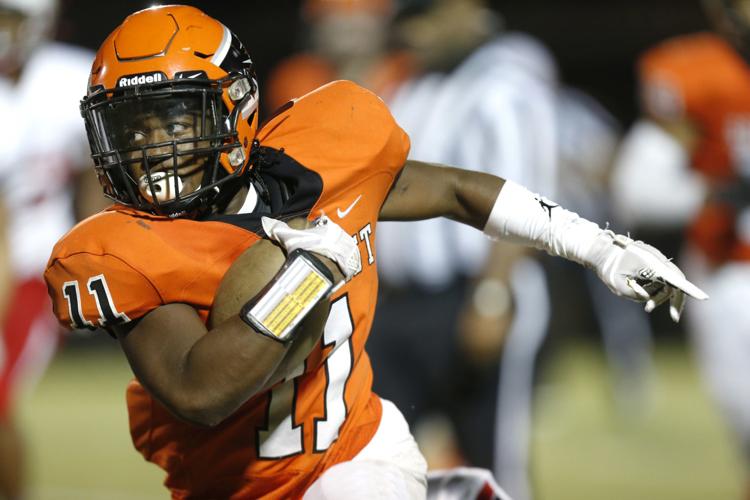 Northwest vs. Southeast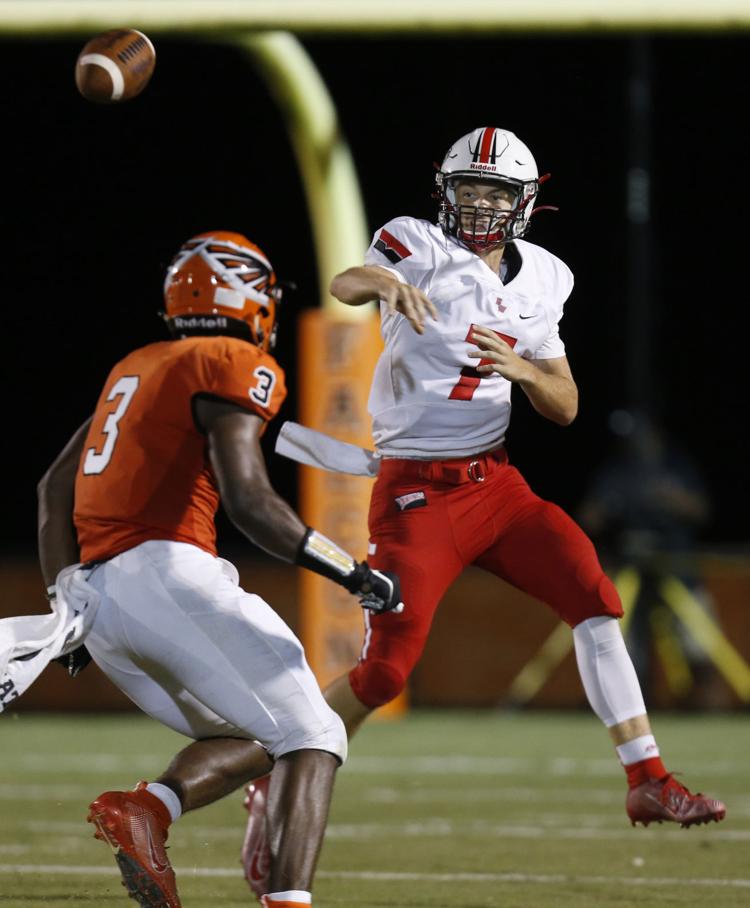 Northwest vs. Southeast