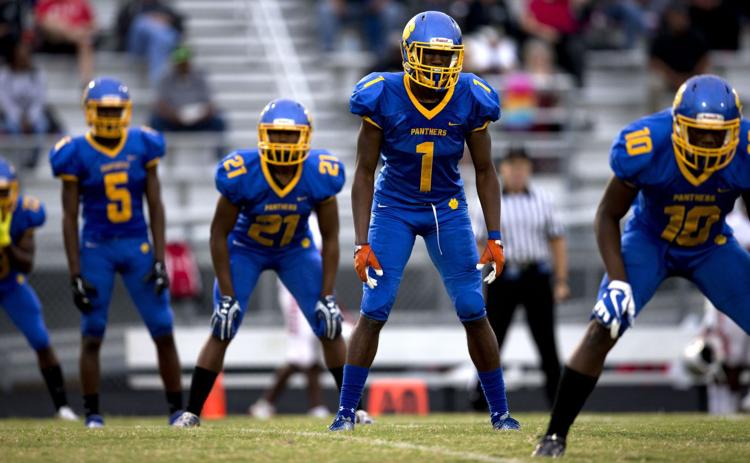 GREENSBORO — Tradition says that Grimsley is Page's rival and Smith is Dudley's rival. But when it comes to football, the players at Page and Dudley know better.
For both teams, Friday night's matchup at Dudley's J.A. Tarpley Stadium is their rivalry game.
"Considering we've won for 12 years straight (against Grimsley), Dudley is definitely more of a rivalry game," says Page quarterback Javondre Paige. "We know what we're going up against, and they know what they're going up against."
"This is way bigger than Smith," says Dudley wide receiver Mike Wyman. "With Smith it's still big because of the history behind it, but Page and Dudley is most definitely the bigger game."
That's true even though Page is 0-2 — albeit with those losses coming by a combined three points — and Dudley is 1-1.
Over the last eight years, Dudley and Page have split their meetings on the field. In that span, the game has produced three state champions, two state runners-up and numerous future college football standouts.
What makes the matchup so compelling for players and coaches on both sides? Steven Davis, who left his job as a Page assistant in 2001 to become Dudley's head coach, says it's "the fans, the student body, the brand of football both programs have played for the last 15-plus years."
"When I got started in this coaching thing," Davis says, "every time you talked about football in the area it was Page. Since then you can put Dudley in that category. That makes the rivalry what it is today."
Page's Jared Rolfes has coached in the game the last two years after moving from Northwest Guilford and says, "They've been really good games … it's been big crowds."
How does the Page-Dudley rivalry compare to Page-Grimsley?
"They're different right now," Rolfes says, "but obviously Grimsley is in a much better place than they've been program-wise. (Grimsley coach Darryl Brown) has done a really good job. What that game means will probably look a little bit different this year than what it has."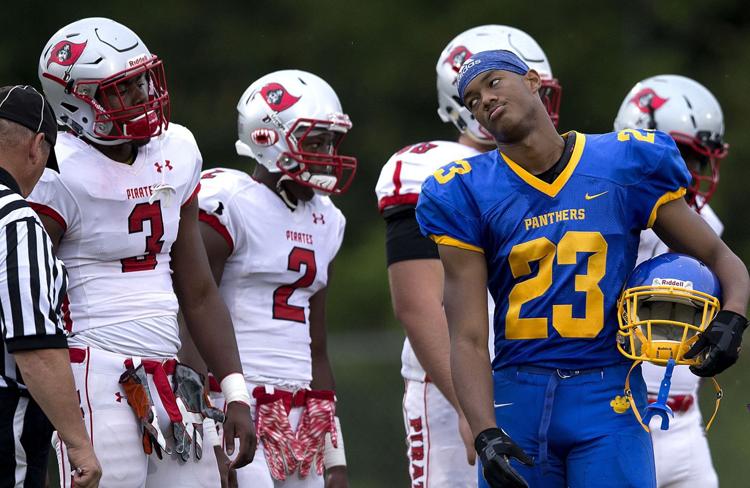 But both matchups are bigger for Rolfes' Pirates than any other games they play.
"The Grimsley and the Dudley games last year I could tell the difference," he says. "It's how loud it was and the presence of the crowd, the energy in the game."
That energy and excitement comes from a shared history for many of the players that is rooted in the community.
"We all know each other," says Page receiver-defensive back C.J. Crump. "A lot of us went to middle school with each other and played rec ball with each other. It's just fun playing against them."
Dudley receiver-safety Zayvion Rush agrees.
"It's the thrill of it, everybody coming out, everybody supporting," Rush says. "It's like a championship game. You're going against your friends and rivals on the field. But when you see their faces across the line, you're just fighting for the dub."
Who will come away with the "W" on Friday night at Dudley?
Davis expects "a hard-fought game from both sides."
"With the fans and the community watching, both teams want to give them that great game, that great effort," Dudley's coach says. "I expect our guys to step up and play hard."
"We're excited about the opportunity," Page's Rolfes says. "Our kids have stayed up and stayed focused."
Regardless of the outcome, Crump knows what he expects to see and feel.
"A lot of big hits. A lot of playmakers on both sides," the Page senior says. "It's always a good game."