A recap of Grimsley's win over Northwest Guilford:
Site
Billings Stadium, Northwest Guilford
Why the Whirlies won
Quan Nora took over the game early for Grimsley. He had 170 yards and three touchdowns in the first half alone. Senior quarterback Christofer Zellous was excellent running in the opening field and finished with four touchdowns on the ground.
Why the Vikings lost
The offensive line for Grimsley manhandled an overmatched Northwest Guilford defense.
The big play
On the Whirlies' first possession of the second half, Nora broke multiple tackles then crossed the field and scored on a 55-yard run.
Stars
Grimsley: Quan Nora, 25 rushes, 248 yards, 4 TD; Christofer Zellous, 13 rushes, 185 yards, 4 TD and 7-for-10, 85 yards.
Northwest Guilford: Micah Salmon, 14-24, 188 yards, 4 TD, INT; Brandon Thomas, five catches, 114 yards, 3 TD.
Three things we learned
1. Grimsley seems focused for a strong finish to the regular season and a run deep in the playoffs.
2. Sophomore Travis Shaw really can do a lot of different things in a football game. He has a lot of moves to get into the backfield and even is involved in the goal-line set.
3. Brandon Thomas is a spectacular wide receiver for the Vikings.
Records
Grimsley: 2-0 Metro 4-A, 8-1 overall
Northwest Guilford: 0-2 Metro 4-A, 2-6 overall
What they're saying
"I thought we came out and were extremely physical early on." – Grimsley coach Darryl Brown.
"(Zellous) is our leader, and a lot of what we do offensively obviously runs through him." – Brown.
Up next
Grimsley: Ragsdale, 7:30 p.m. Nov. 1
Northwest Guilford: At Ragsdale, 7:30 p.m. Oct. 25
Scoring summary
Northwest Guilford 0 21 0 14 – 35
G – Quan Nora 4 run (Jake Henry kick), 1st, 8:20
G – Christofer Zellous 15 run (Nora run), 1st, 3:29
G – Quan Nora 6 run (Henry kick), 1st, 0:19
NWG – Brandon Thomas 50 pass from Micah Salmon (Tippett kick), 2nd, 11:47
G – Travis Shaw 1 run (pass failed), 2nd, 9:26,
G – Myles Gowens 49 INT return (Henry kick), 2nd, 6:28
NWG – Brandon Thomas 25 pass from Micah Salmon (Tippett kick), 2nd, 5:58
G – Quan Nora 8 run (Henry kick), 2nd, 3:25
NWG – Brandon Thomas 34 pass from Micah Salmon (Tippett kick), 2nd, 1:17
G – Christofer Zellous 14 run (kick failed), 2nd, 0:13
G – Quan Nora 55 run (Henry kick), 3rd, 10:37
G – Christofer Zellous 8 run (Henry kick), 3rd, 7:03
G – Christofer Zellous 2 run (kick failed) 3rd, 1:01
NWG – Carson Cassetty 15 run (Tippett kick), 4th, 7:31
NWG – Cam Carter 6 pass from Micah Salmon (Tippett kick), 4th, 0:28
Grimsley vs Northwest Guilford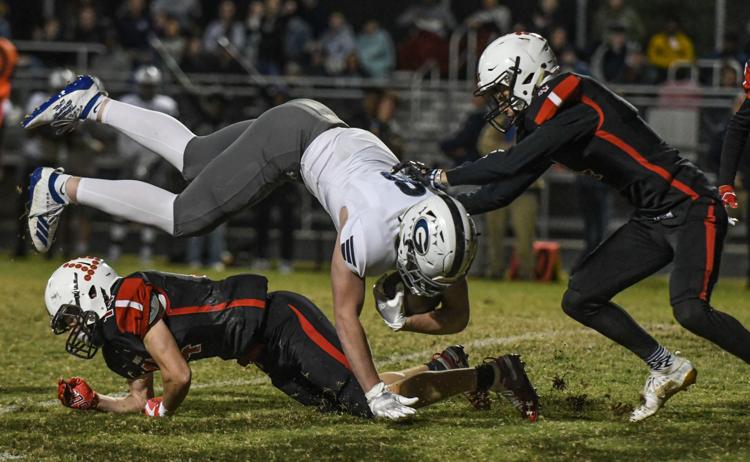 Grimsley vs Northwest Guilford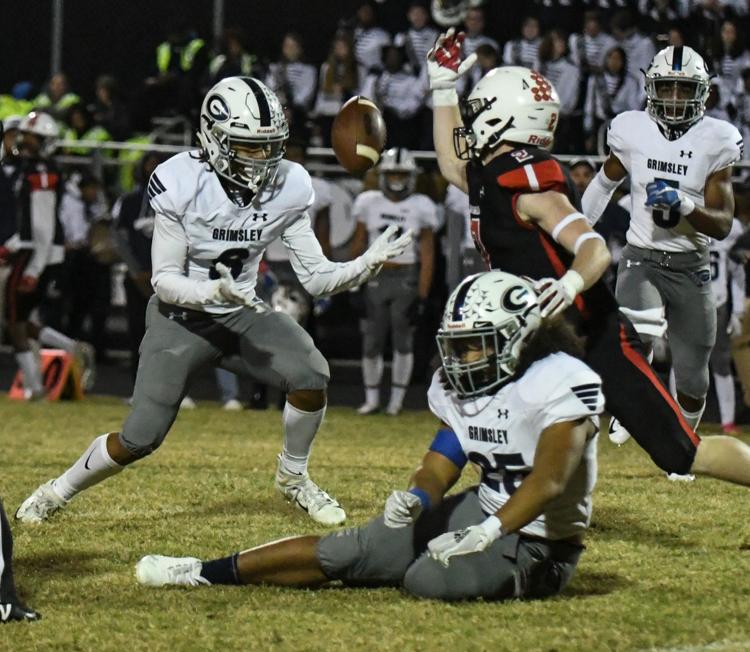 Grimsley vs Northwest Guilford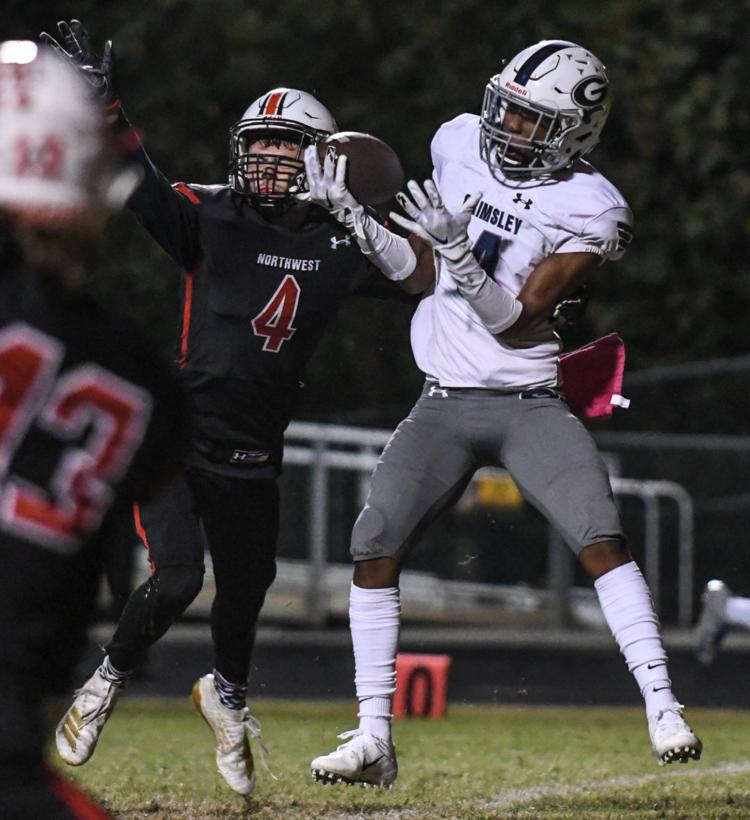 Grimsley vs Northwest Guilford
Grimsley vs Northwest Guilford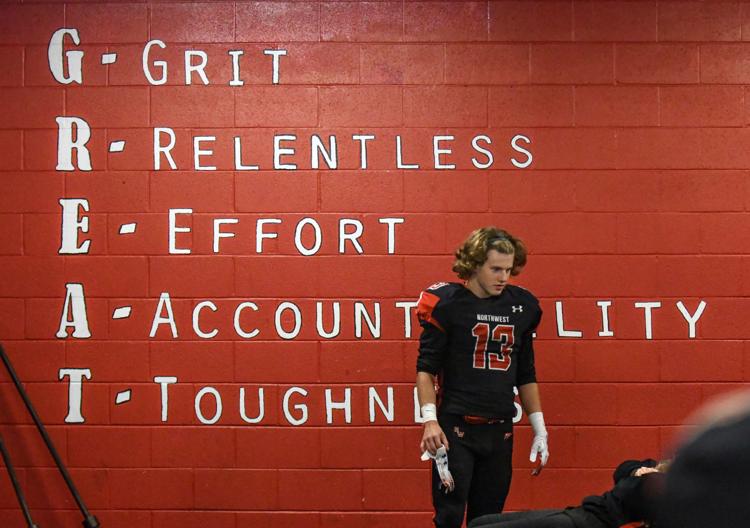 Grimsley vs Northwest Guilford

Grimsley vs Northwest Guilford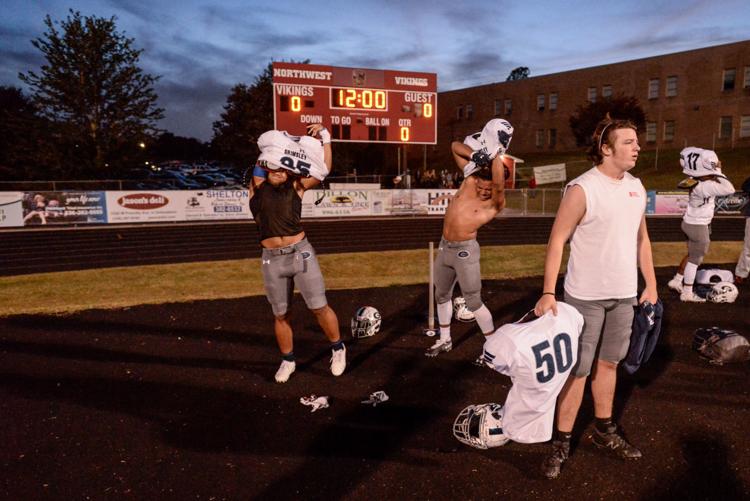 Grimsley vs Northwest Guilford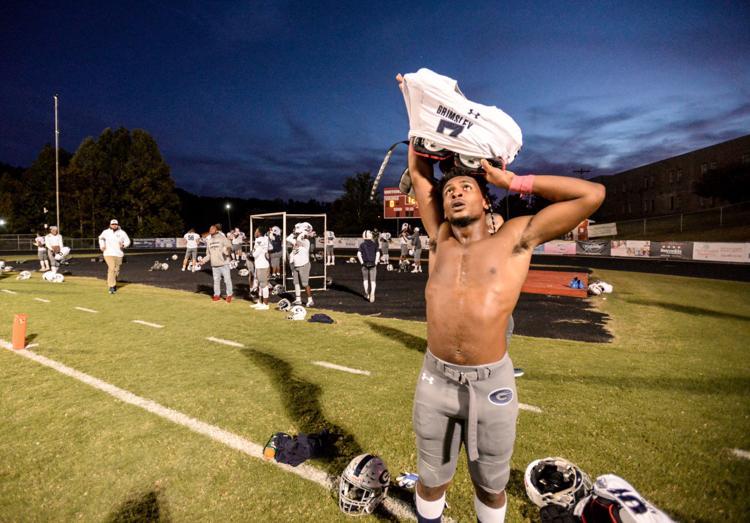 Grimsley vs Northwest Guilford
Grimsley vs Northwest Guilford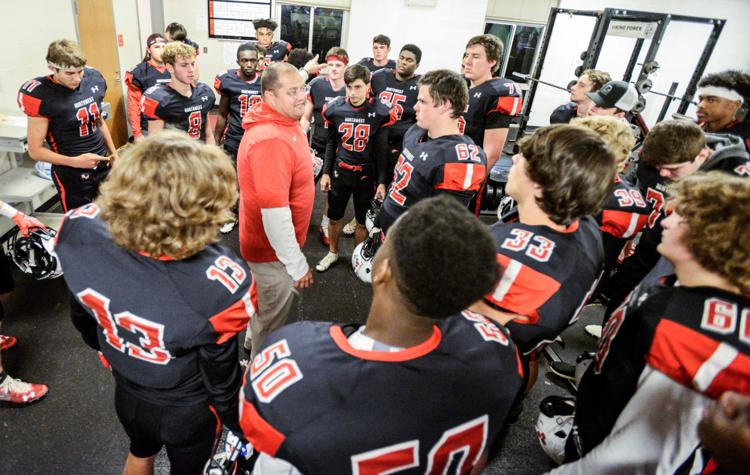 Grimsley vs Northwest Guilford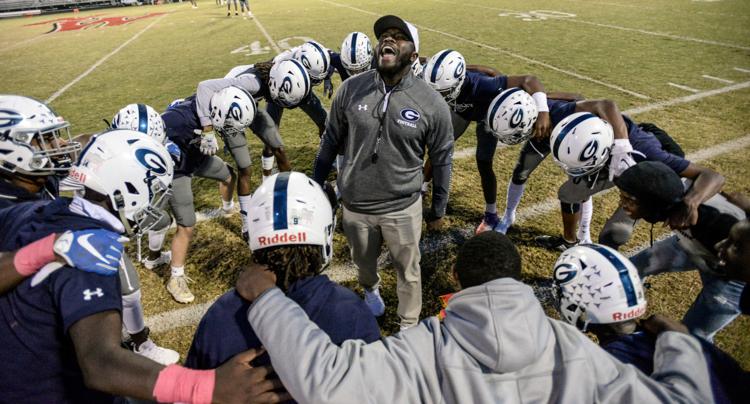 Grimsley vs Northwest Guilford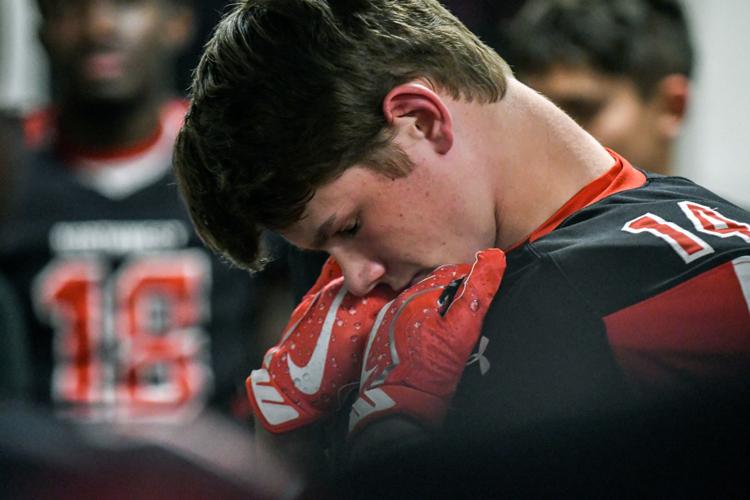 Grimsley vs Northwest Guilford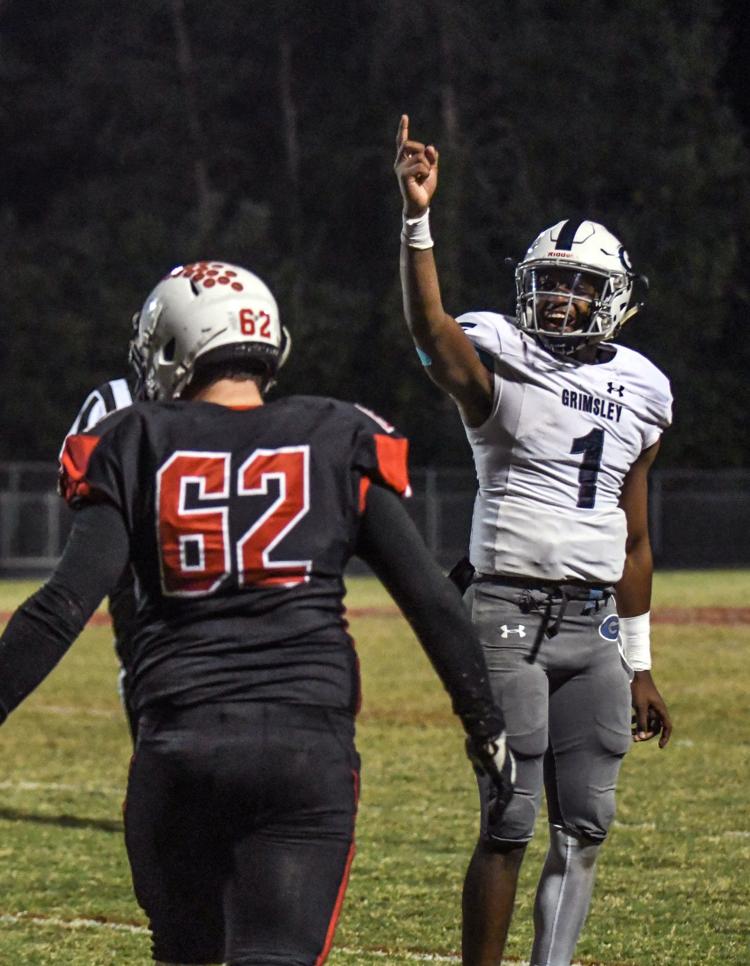 Grimsley vs Northwest Guilford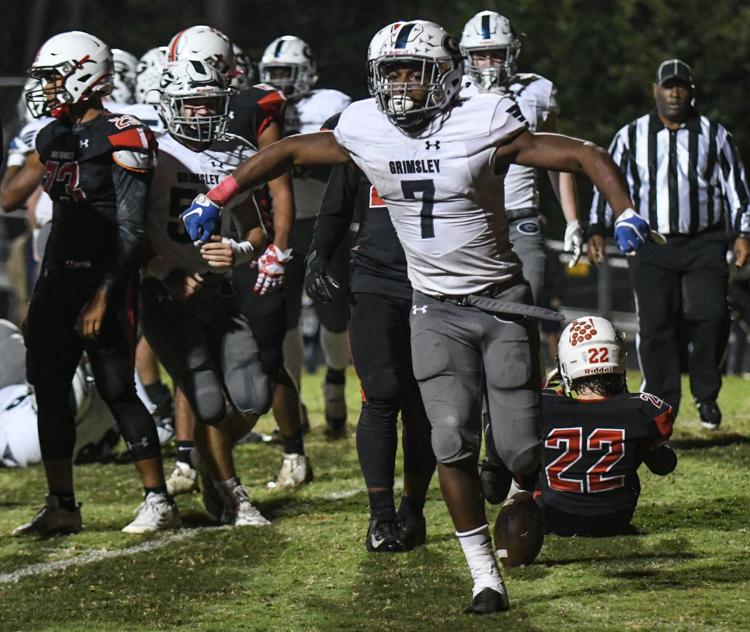 Grimsley vs Northwest Guilford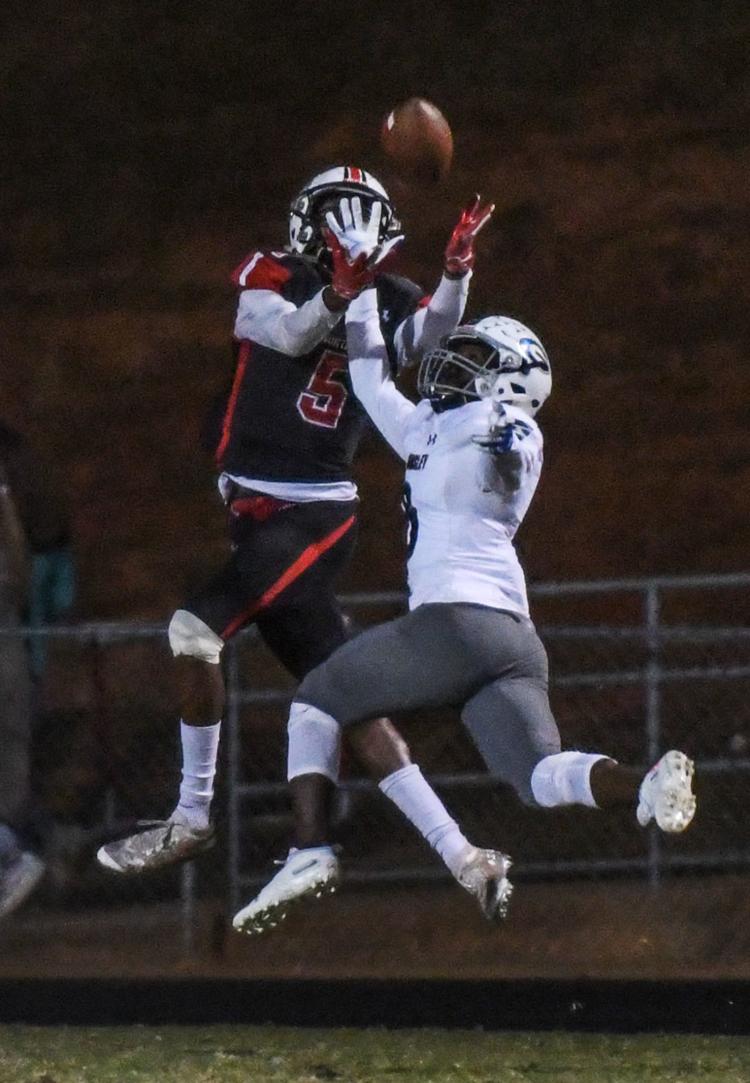 Grimsley vs Northwest Guilford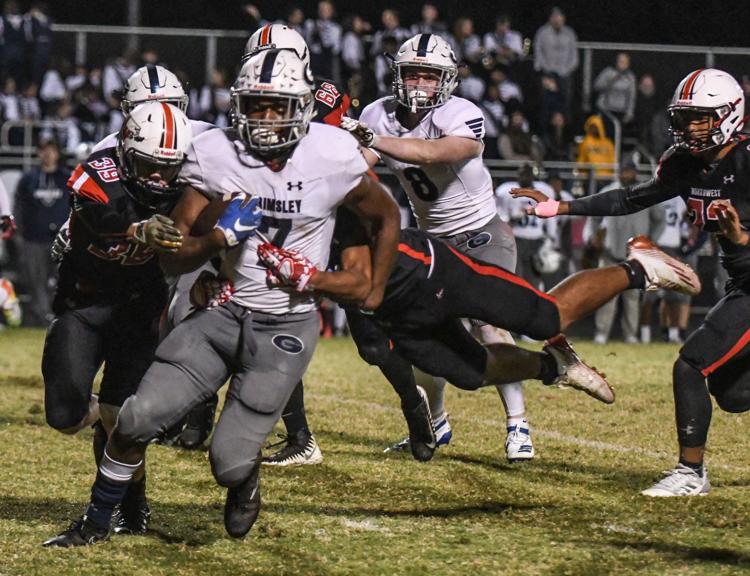 Grimsley vs Northwest Guilford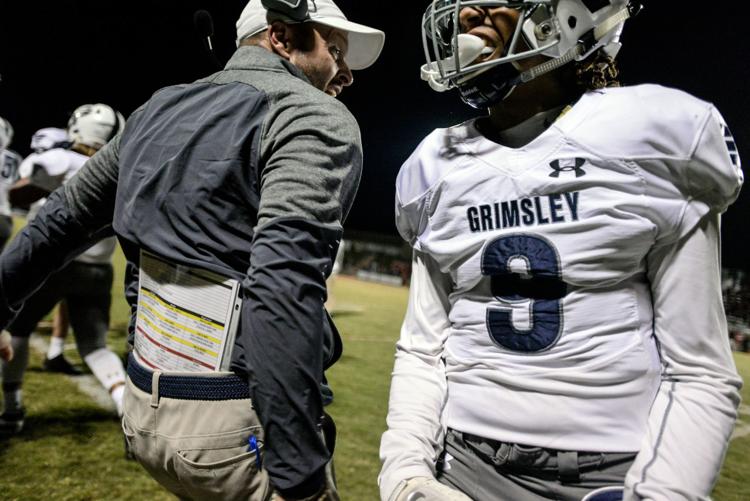 Grimsley vs Northwest Guilford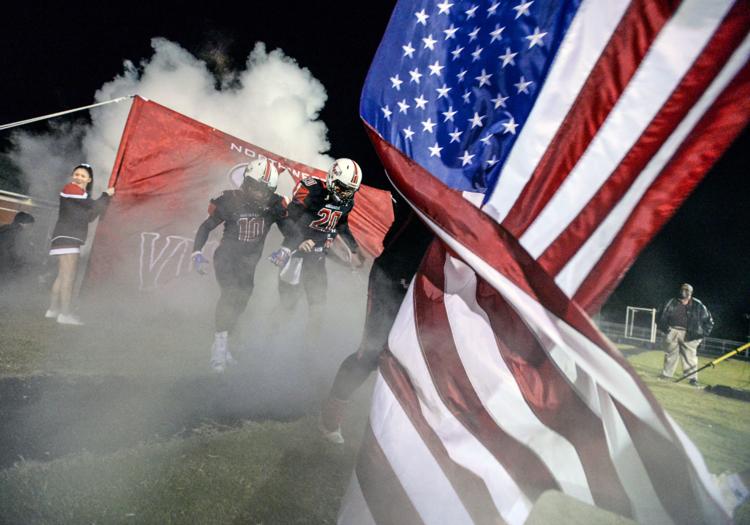 Grimsley vs Northwest Guilford
Grimsley vs Northwest Guilford