Site
Jamieson Stadium, Greensboro
Why the Whirlies won
Grimsley looked vulnerable into the fourth quarter, but the Whirlies drove 80 yards on their final possession for the clinching score. As they have in most big games this season, they turned to senior RB Quan Nora, who ran for 66 yards on the march including the final 29. The player coach Darryl Brown called "a warrior" also made a couple of big plays on defense when his teammates went down with injuries
Why the Tigers lost
Ragsdale scored on its first two possessions of the fourth quarter to close to 27-25, but only converting one extra point all night meant the Tigers were always chasing points. They also were flagged 11 times for 68 yards. Their final drive ended when a crunching hit by Grimsley's Jaquavion Mayo broke up an Alston Hooker pass over the middle on the Whirlies' side of midfield. Hooker finished with four touchdown passes.
Stars
Ragsdale — QB Alston Hooker 16-of-29 passing, 236 yards, 4 TDs; WR Josiah Muldowney 6 catches, 60 yards, 2 TDs.
Grimsley — QB Christofer Zellous 5-of-10, 123 yards, 2 TDs, INT, 15 carries, 130 yards, 2 TDs; RB Quan Nora 23 carries, 135 yards, TD; DE Tamorye Thompson 4 sacks.
The big plays
Trailing 20-13 in the third quarter, Ragsdale had a chance to cut its deficit after a Tigers punt was muffed and they recovered at their 21-yard line. But on fourth-and-goal from the 1, Dominic Armwood fumbled into the end zone while trying to get the ball over the goal line. Grimsley then drove 80 yards, capped by QB Chris Zellous' 52 yard touchdown run, and went up 27-13.
Three things we learned
1. Grimsley senior Quan Nora is the toughest running back in Guilford County. Nora had 66 of his 135 yards rushing on the final drive. "He's a warrior and has been for our program for the last 2 ½ years," coach Darryl Brown said. "We trust him and he gets better as the game goes on. That's a testament to how hard he's worked to get himself in shape physically. When it's crunch time in these tough games he wants the ball and asks for it, then finds ways to get hard yards."
2. Grimsley has to improve on special teams if it's going to make a deep playoff run. The Whirlies saw one extra-point try blocked because of a high snap and another couldn't be kicked at all because of a low snap. They also had three punts of 12 yards or less and allowed Ragsdale to recover an onsides kick in the fourth quarter. "I feel like we've been good on special teams …" Brown said. "Obviously we want to back and look at some things. We have to keep getting better because those things really matter in the playoffs."
3. Ragsdale is a much better football team than its 4-6 record would indicate. Coach Johnny Boykin's Tigers gave Grimsley all it could handle and continue to improve. "We've been progressing all year long, getting better and better and better," Boykin said. "The guys have come around at every position and had room to grow."
Worth noting
Grimsley can win the Metro 4-A Conference championship next Friday and position themselves for a No. 1 seed in the NCHSAA Class 4-A playoffs, but the Whirlies will have to end a 12-game losing streak to Page to do it. And they'll have to do it at Marion Kirby Stadium, home of the rival Pirates. ""
What they're saying
"It was an extremely physical game, a really tough game. I though Ragsdale played really well, and Coach Boykin does a great job. I was proud of our kids and how they hung in there, kept grinding and kept fighting. We found a way to win." — Darryl Brown, Grimsley coach
"We thought we had a chance if we could play well up front. … What you saw today — beyond the penalties that really did us in — was our guys playing with great resilience. We had to because we knew they were going to make some plays, but the resiliency to fight back is what this team is going to be remembered for." — Johnny Boykin, Ragsdale coach
Records
Ragsdale: 4-6, 2-1 Metro 4-A.
Grimsley: 9-1, 3-0 Metro 4-A.
Up next
Ragsdale: At High Point Central, Nov. 8
Grimsley: At Page, Nov. 8.
Scoring summary
Ragsdale      13   0   0   12   —   25
Grimsley        7   6   14   6   —   33
G – Christofer Zellous 26 run (Jake Henry kick), 1st, 9:29
R – Donavon Platt 35 pass from Alston Hooker (kick failed), 1st, 7:52
R – Josiah Muldowney 8 pass from Hooker (Bradley Tullar kick), 1st, 4:03
G – Anthony Dunkins 25 pass from Zellous (kick blocked), 2nd, 9:51
G – Lawson Albright 55 pass from Zellous (Henry kick), 3rd, 10:20
G – Zellous 52 run (Henry kick), 3rd, 2:36
R – Devan Boykin 32 pass from Hooker (kick failed), 4th, 9:12
R – Muldowney 13 pass from Hooker (pass failed), 4th, 6:44
G – Quan Nora 29 run (kick failed), 4th, 1:25
20191102g_spt_hsfbgrimsley
20191102g_spt_hsfbgrimsley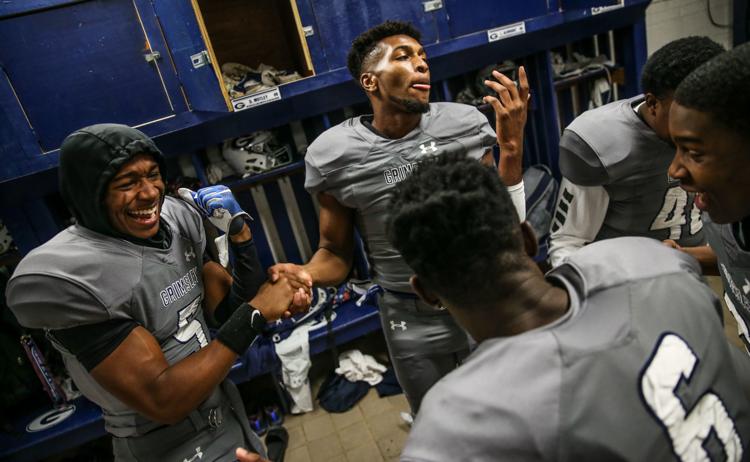 20191102g_spt_hsfbgrimsley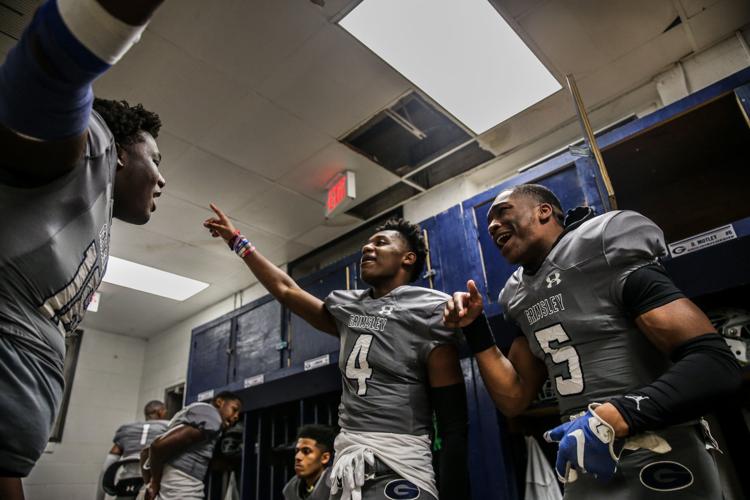 20191102g_spt_hsfbgrimsley
20191102g_spt_hsfbgrimsley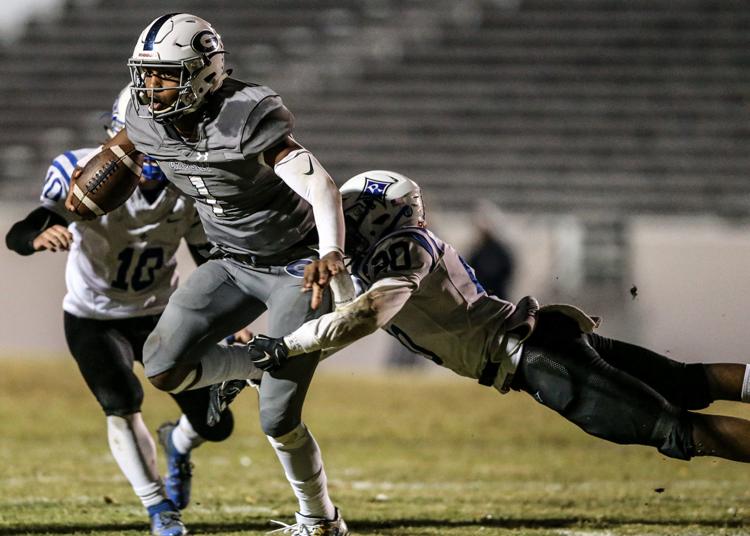 20191102g_spt_hsfbgrimsley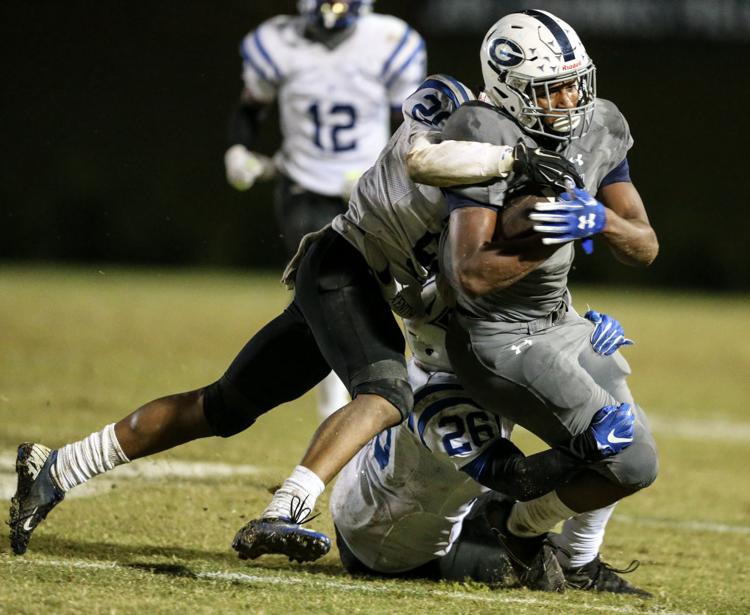 20191102g_spt_hsfbgrimsley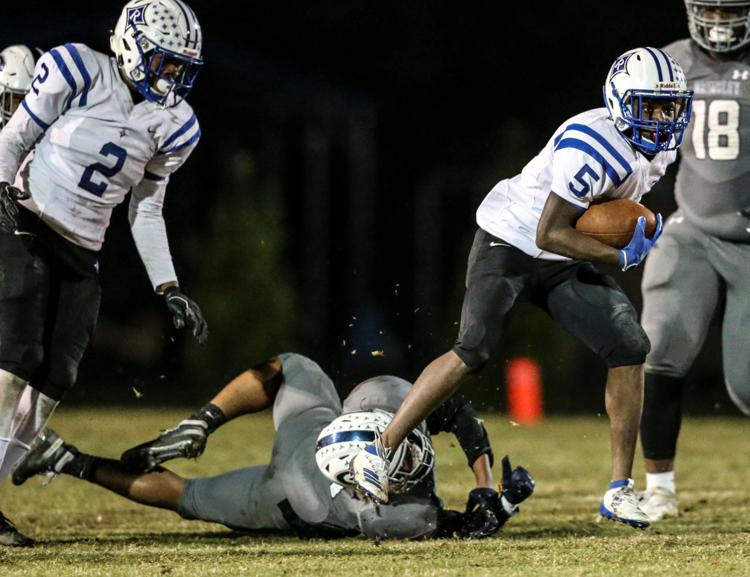 20191102g_spt_hsfbgrimsley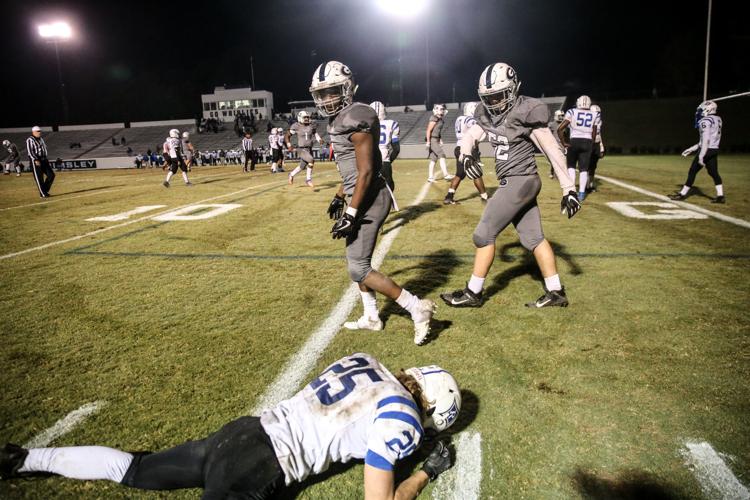 20191102g_spt_hsfbgrimsley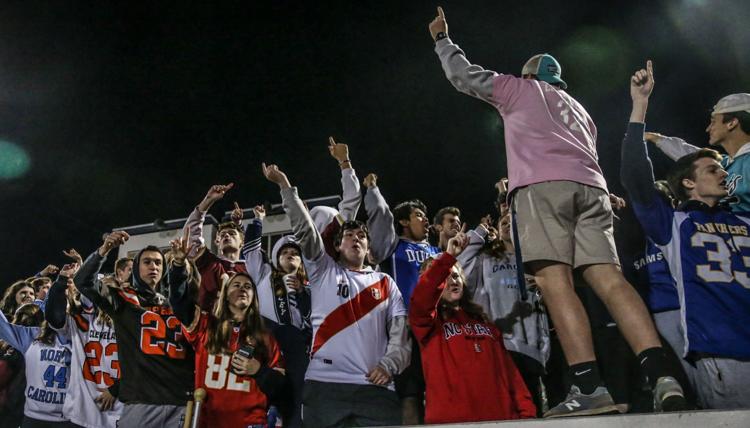 20191102g_spt_hsfbgrimsley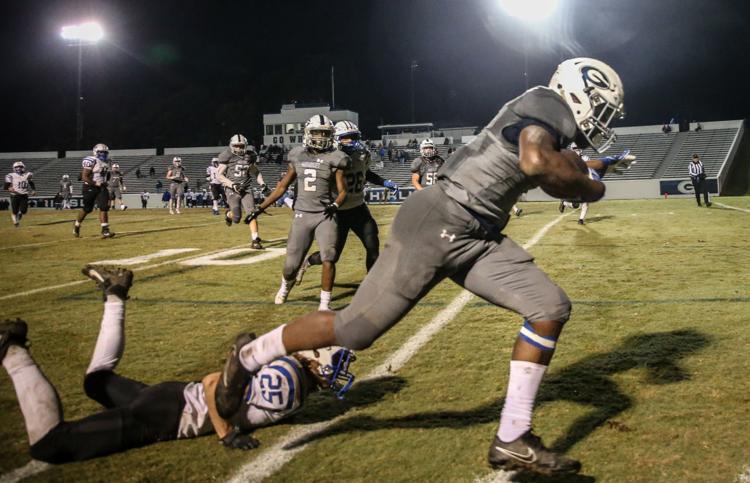 20191102g_spt_hsfbgrimsley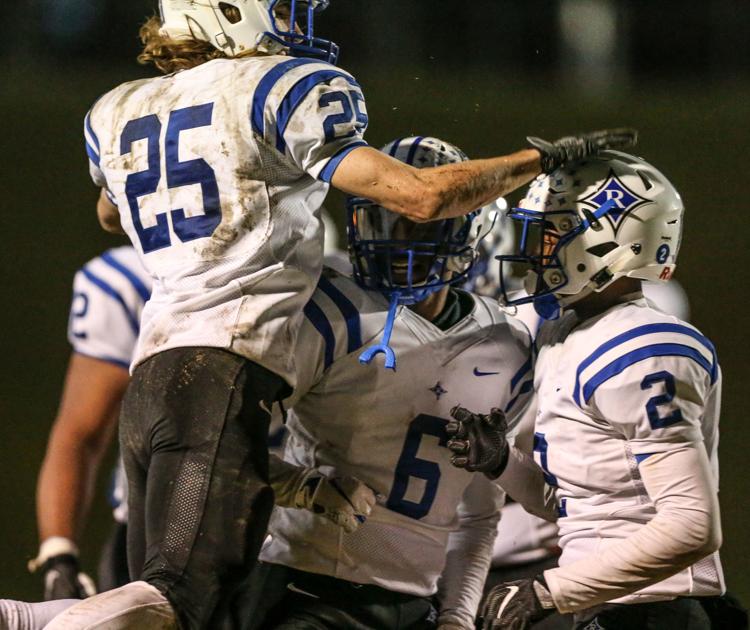 20191102g_spt_hsfbgrimsley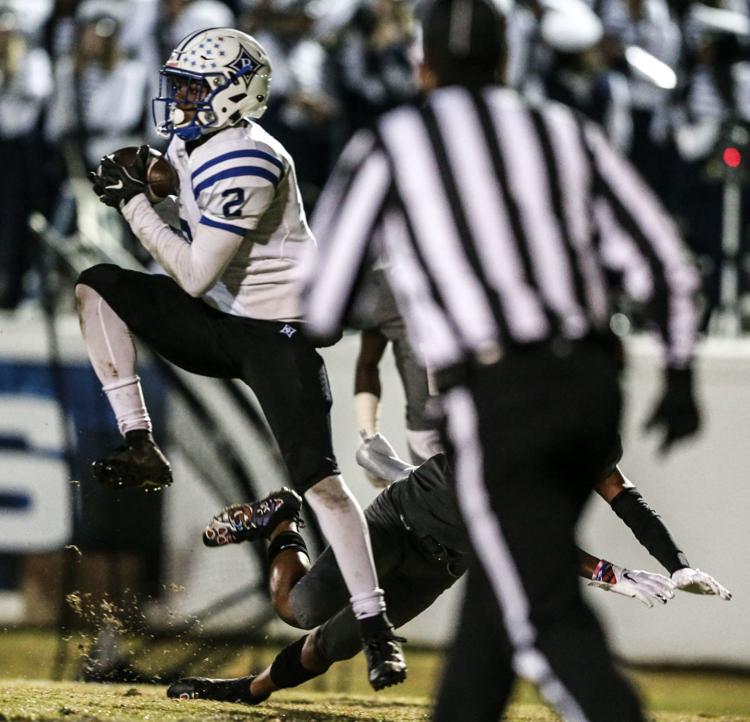 20191102g_spt_hsfbgrimsley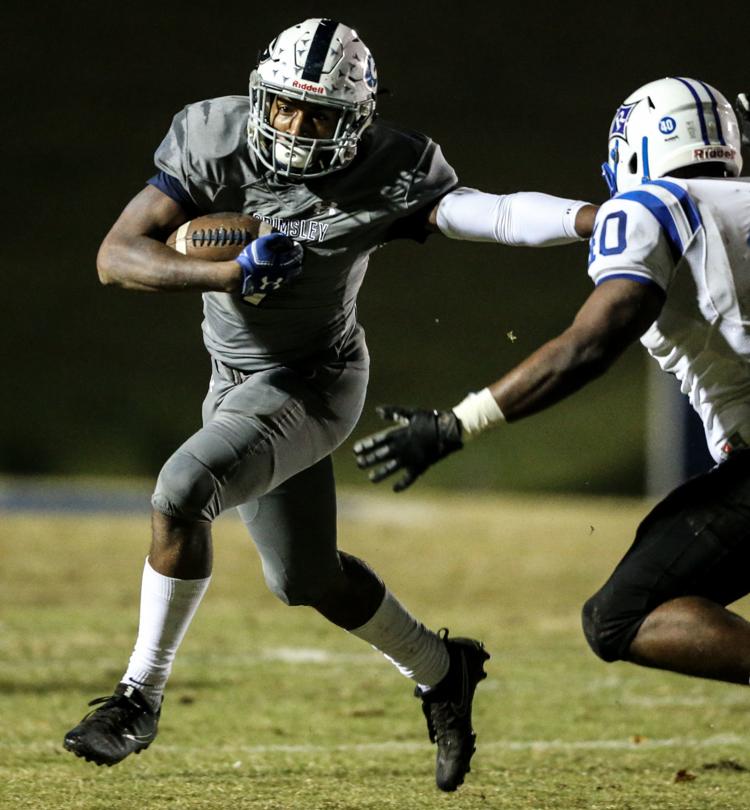 20191102g_spt_hsfbgrimsley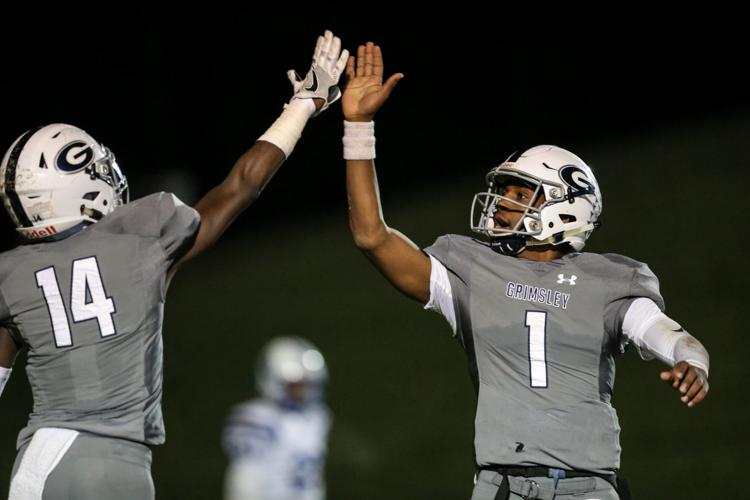 20191102g_spt_hsfbgrimsley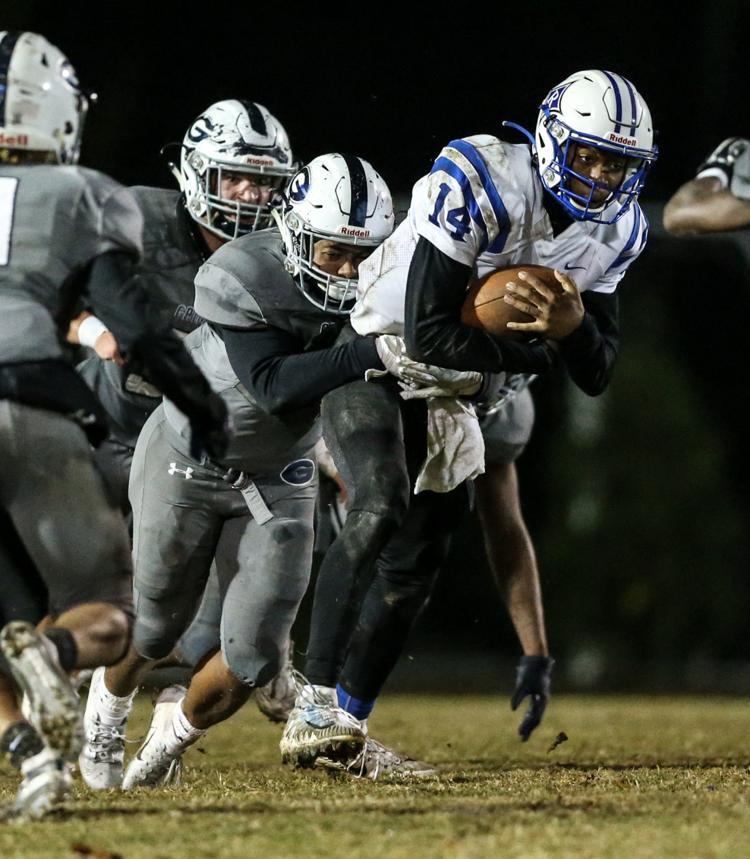 20191102g_spt_hsfbgrimsley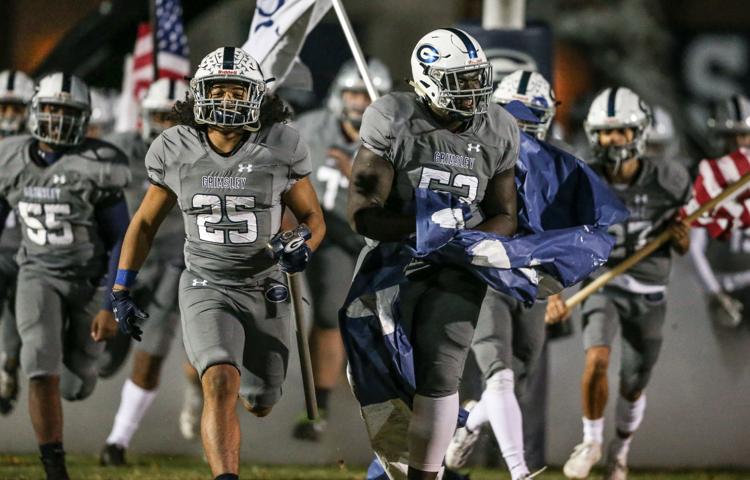 20191102g_spt_hsfbgrimsley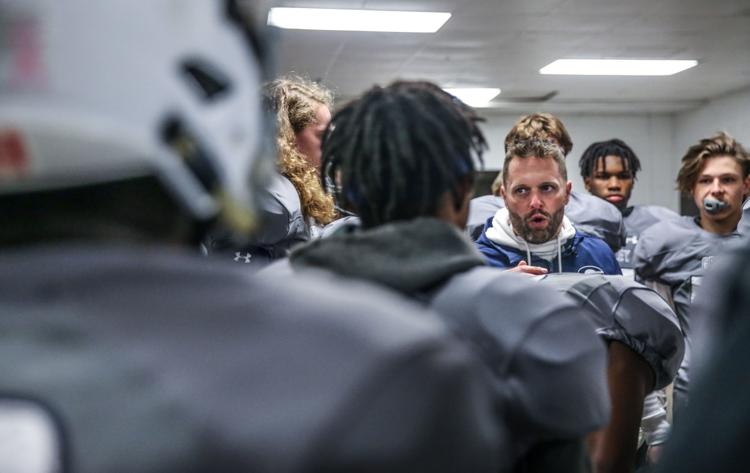 -- HIDE VERTICAL GALLERY ASSET TITLES –