A recap of a 21-20 win by East Forsyth over Grimsley, the No. 1 team in the HSXtra.com Football Top 10:
Site
Jamieson Stadium, Greensboro
Why the Eagles won
East Forsyth blocked a PAT with 2:36 remaining in the fourth quarter after Grimsley scored 20 unanswered points, 13 of which came in the final period.
Why the Whirlies lost
East Forsyth rushed to a 21-0 lead with 11:10 remaining in the second. That proved to be insurmountable.
Stars
East Forsyth: DB Javon McAllister, 1 INT, 1 blocked PAT; DB Jabez Gorham fumble return TD.
Grimsley: RB Quan Nora, 32 carries, 219 yards rushing, 1 TD, 2 receptions, 61 yards.
The big play
Javon McAllister's blocked PAT following the Christofer Zellous rushing score was the play that saved the game. On the ensuing kickoff, Grimsley recovered an onside kick at East Forsyth's 35 but was unable to capitalize on the possession on four downs.
Three things we learned
1. East Forsyth is a state championship contender yet again. The Eagles haven't lost a game since 2017, and their confidence in the big moments shined at the end of the game.
2. Grimsley is also a state championship contender. The rebuilt Whirlies went toe-to-toe with the defending Class 4-A state champions and had a chance to send the game to overtime. Coach Darryl Brown's resurrection of the Grimsley football program is awfully similar to that of Todd Willert's at East Forsyth.
3. Quan Nora had one rush that went for negative yardage, out of 32 touches on the ground. That comes with the Whirlies' top offensive lineman, Chris Lyle, out indefinitely with an ankle injury.
What they're saying
"We realize we need to play better and make less mistakes. We needed to play a team like (Grimsley). We knew they had a great running back (Nora) and a great offensive line. Those are the kind of things we need to work on, but we got the win." – Todd Willert, East Forsyth coach.
"I saw that the outside man kept biting down, down, down on me all game, so I made a slight switch onto the slower player and I'm a faster player. He bit down on the slower player, and I made a play." – East Forsyth DB Javon McAllister, on his game-winning PAT block
"I love our team. We have some guts and a lot of heart. East Forsyth is a great football team and they're well-coached, but we have one tough team that plays at Grimsley High School and we showed that tonight." – Darryl Brown, Grimsley coach.
"We need to come back and work hard the next four weeks so we can get this train moving the right way." – Grimsley RB Quan Nora on his team's goal of winning the Metro 4-A championship.
Records
Upnext 
East Forsyth: West Forsyth (6-0), Friday.
Grimsley: High Point Central (0-7), Friday.
Scoring summary
East Forsyth 14 7 0 0 – 21
EF – Ahmani Marshall 2 run (Andrew Conrad kick), 1st, 10:42
EF – Jamison Warren 13 pass from Ty Lyles (Conrad kick), 1st, 2:21
EF – Jabez Gorham 53 fumble return (Conrad kick), 2nd, 11:10
Gr – Christofer Zellous 4 run (Jake Henry kick), 2nd, 6:35
Gr – Quan Nora 64 run (Henry kick), 4th, 11:43
Gr – Zellous 8 run (kick blocked), 4th, 2:36​
Grimsley vs East Forysth in battle of unbeatens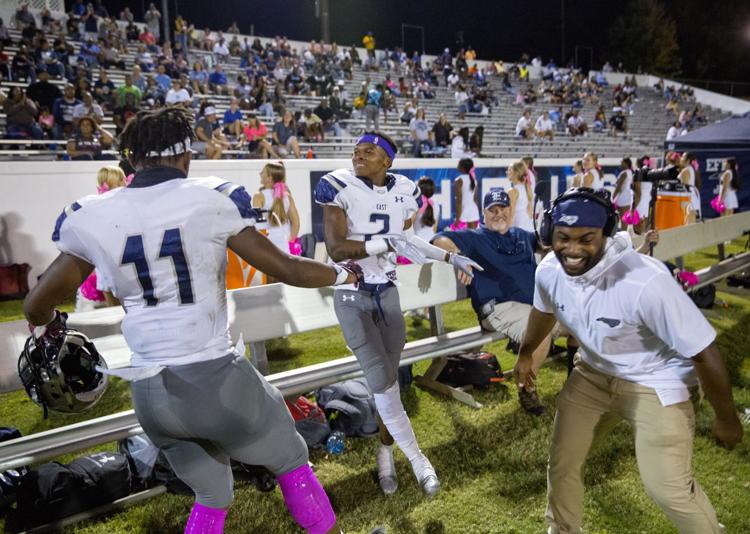 Grimsley vs East Forysth in battle of unbeatens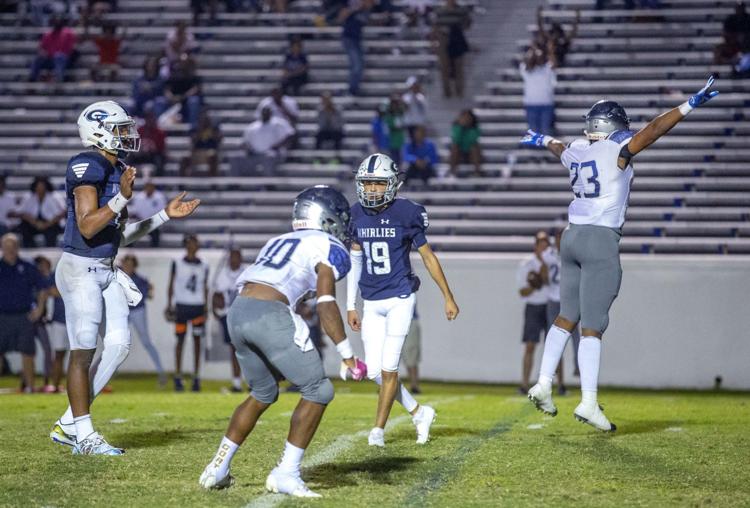 Grimsley vs East Forysth in battle of unbeatens
Grimsley vs East Forysth in battle of unbeatens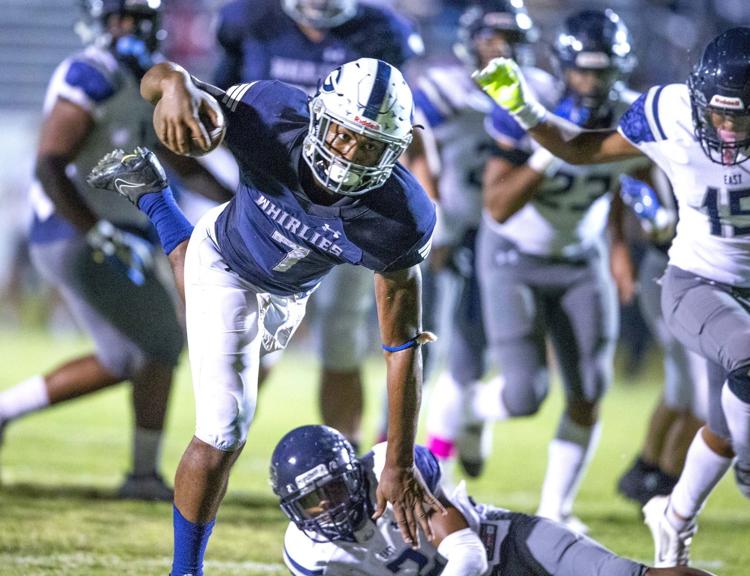 Grimsley East Forysth football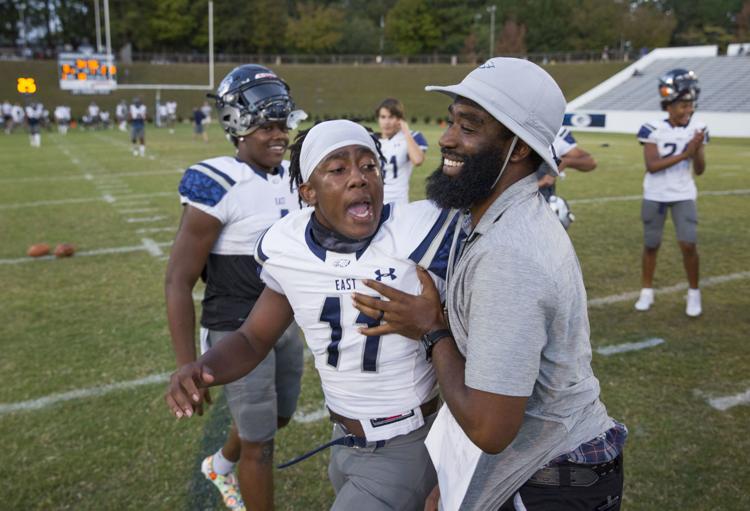 Grimsley East Forsyth football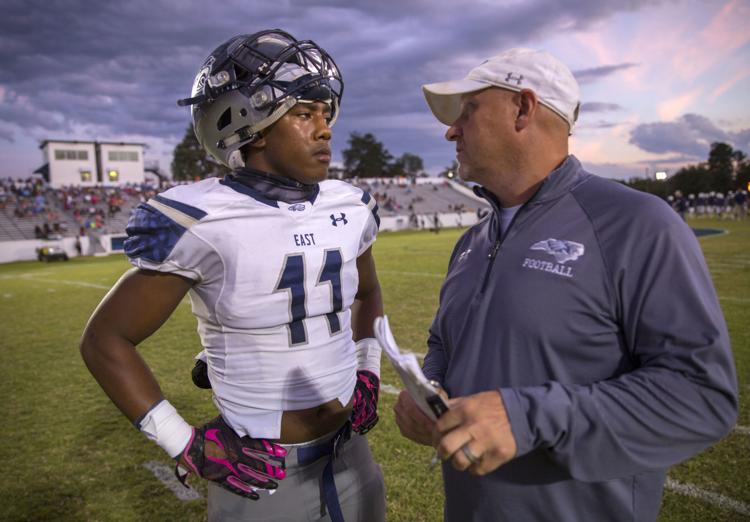 Grimsley vs East Forysth in battle of unbeatens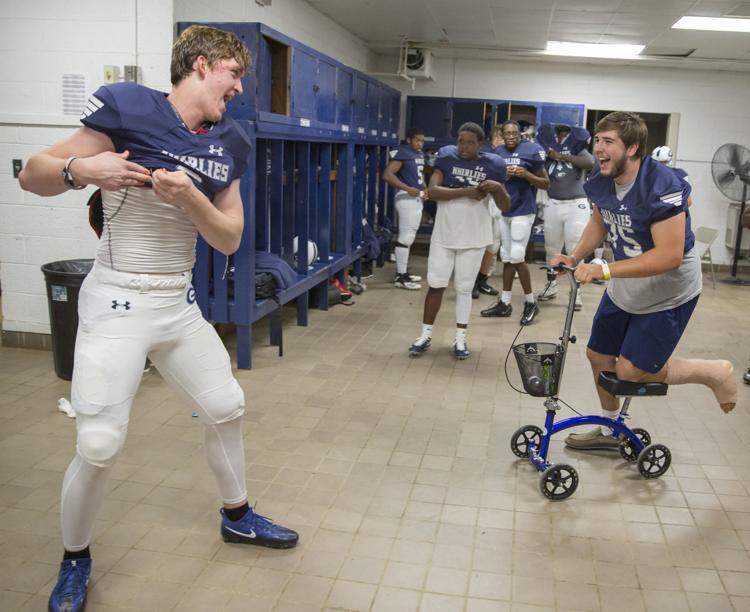 Grimsley East Forsyth football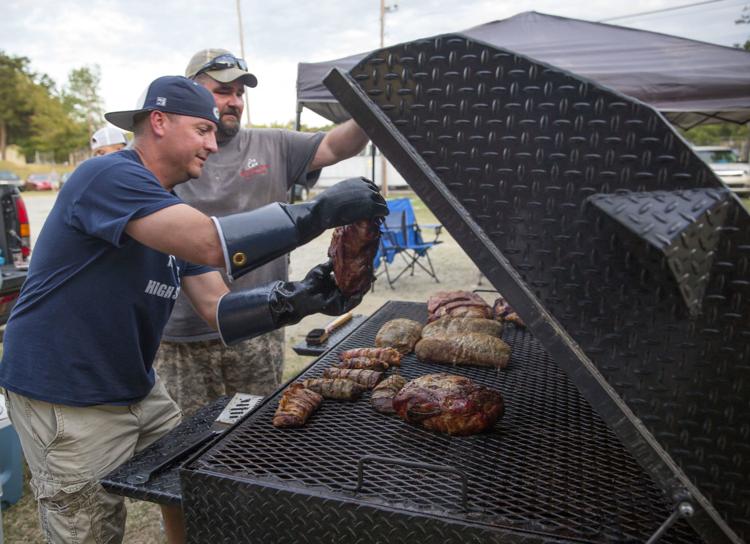 Grimsley vs East Forsyth football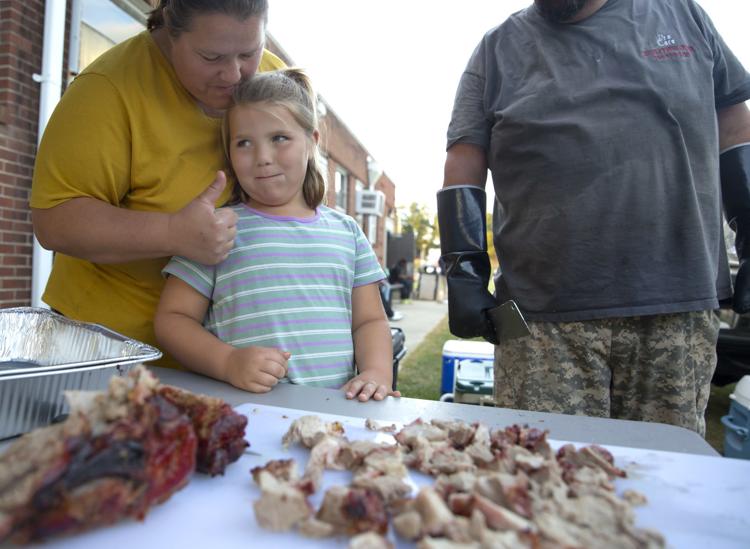 Grimsley vs East Forsyth football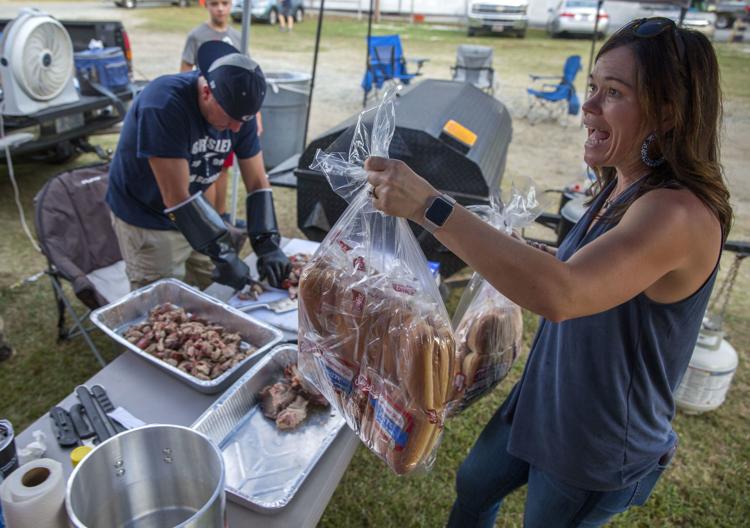 Grimsley East Forysth football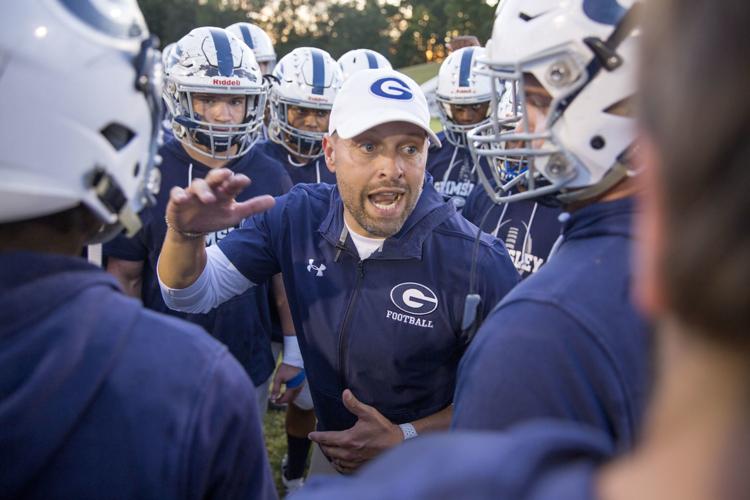 Grimsley vs East Forysth in battle of unbeatens
Grimsley vs East Forysth in battle of unbeatens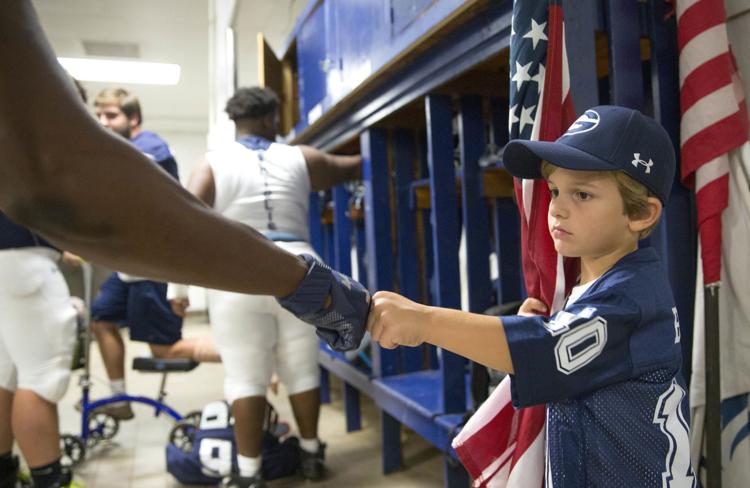 Grimsley vs East Forysth in battle of unbeatens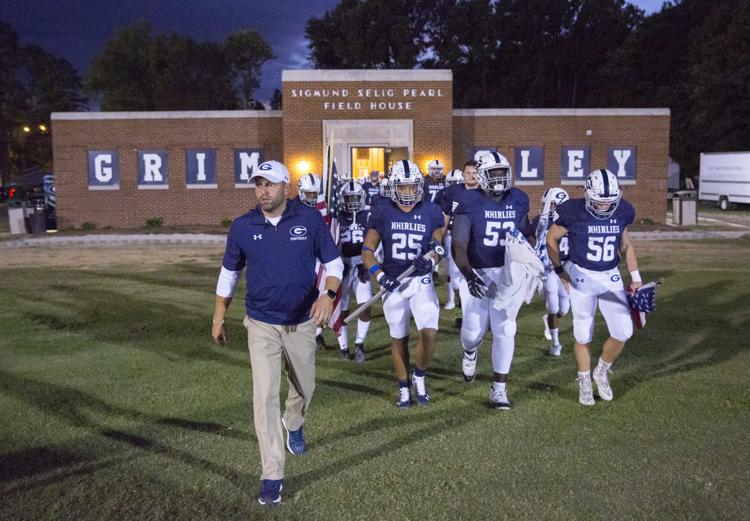 Grimsley vs East Forysth in battle of unbeatens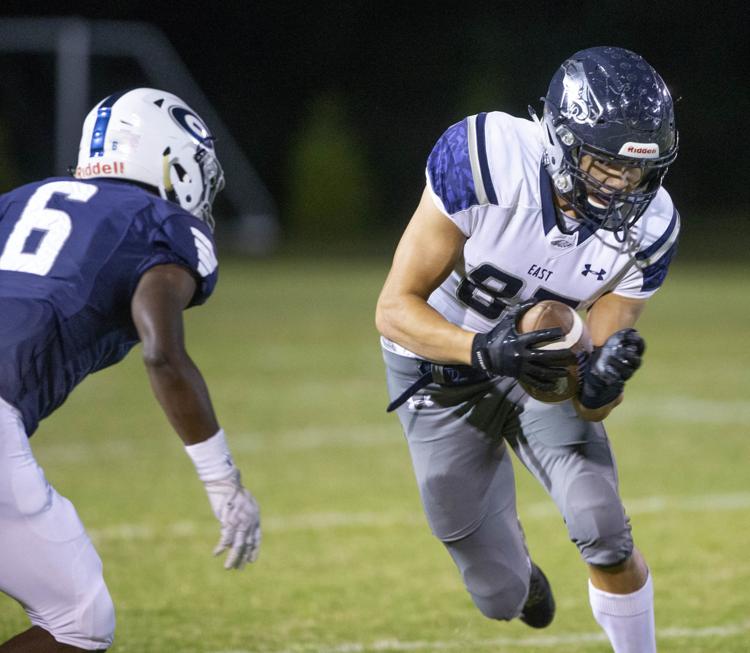 Grimsley vs East Forysth in battle of unbeatens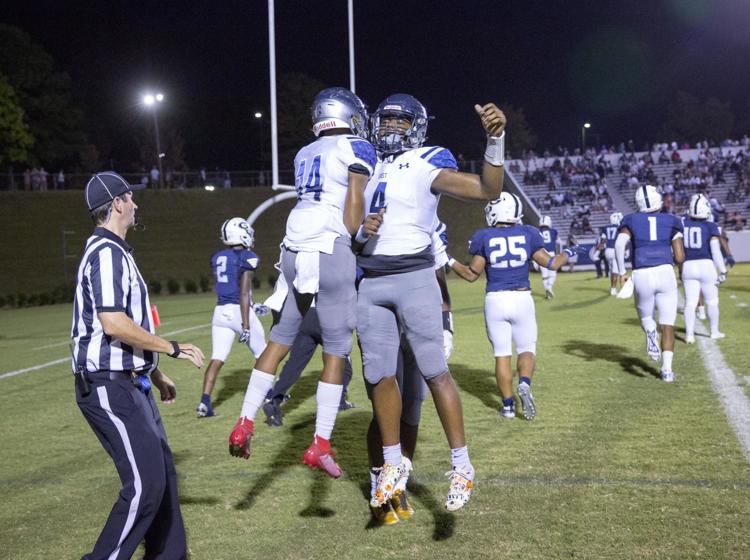 Grimsley vs East Forysth in battle of unbeatens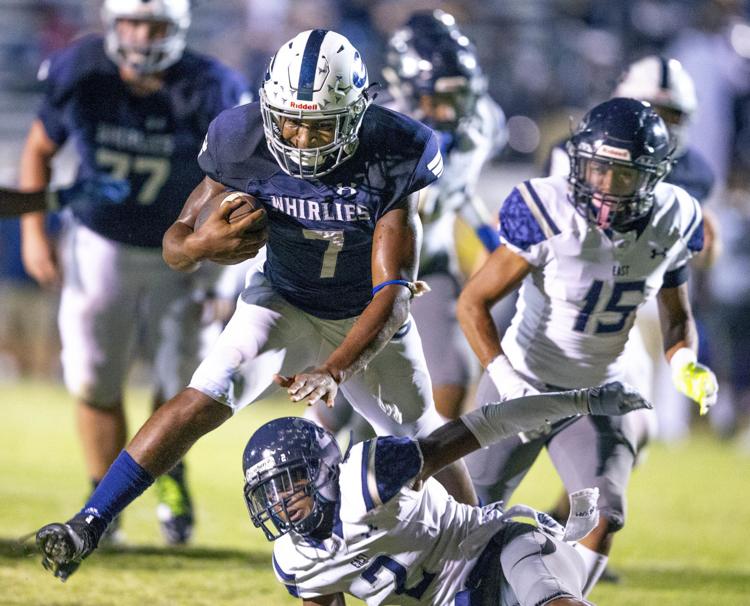 Grimsley vs East Forysth in battle of unbeatens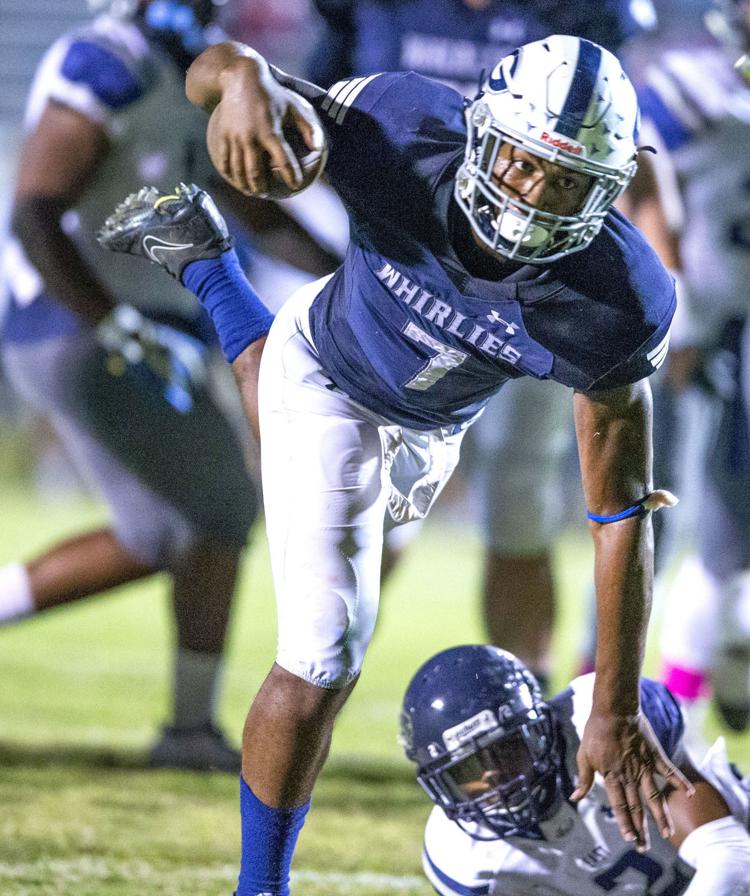 Grimsley vs East Forysth in battle of unbeatens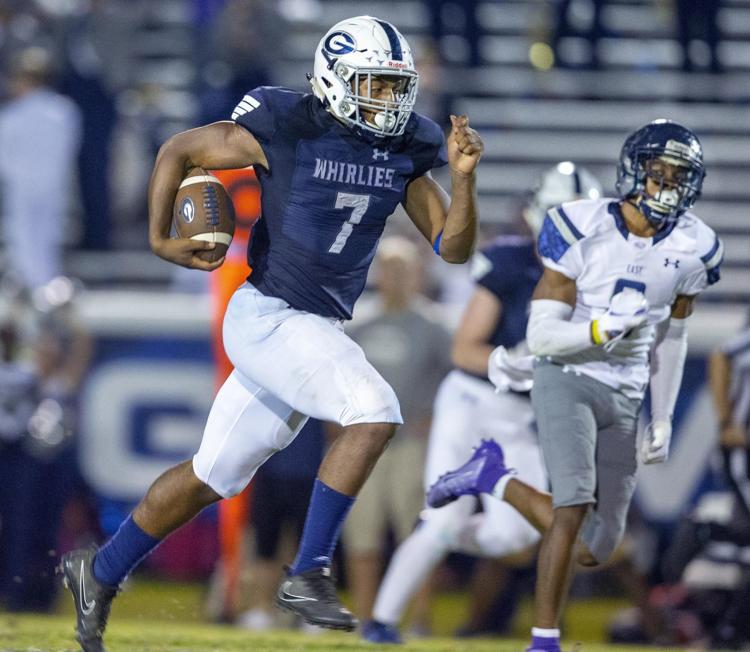 Grimsley vs East Forysth in battle of unbeatens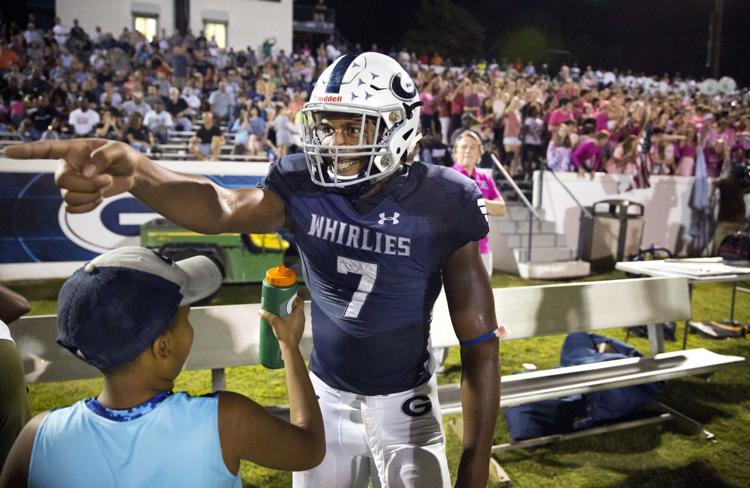 Grimsley vs East Forysth in battle of unbeatens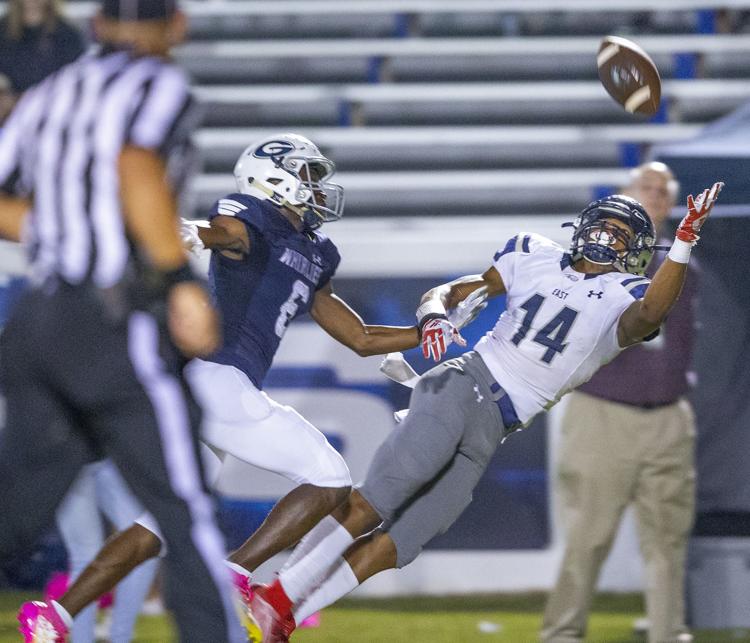 Grimsley vs East Forysth in battle of unbeatens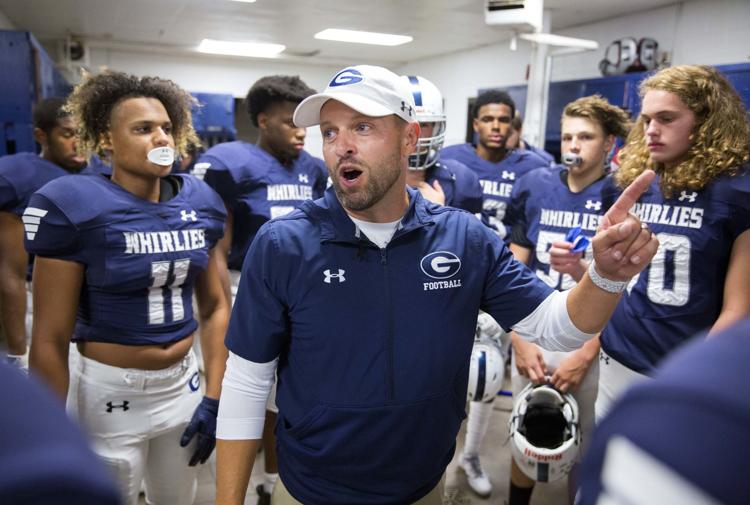 Grimsley vs East Forysth in battle of unbeatens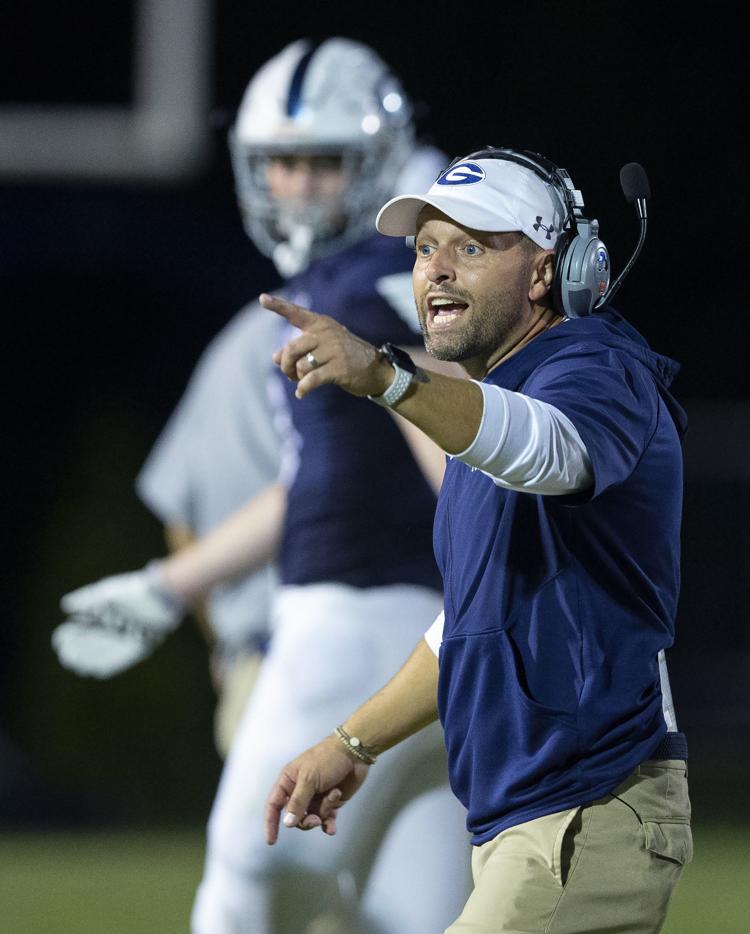 Grimsley vs East Forysth in battle of unbeatens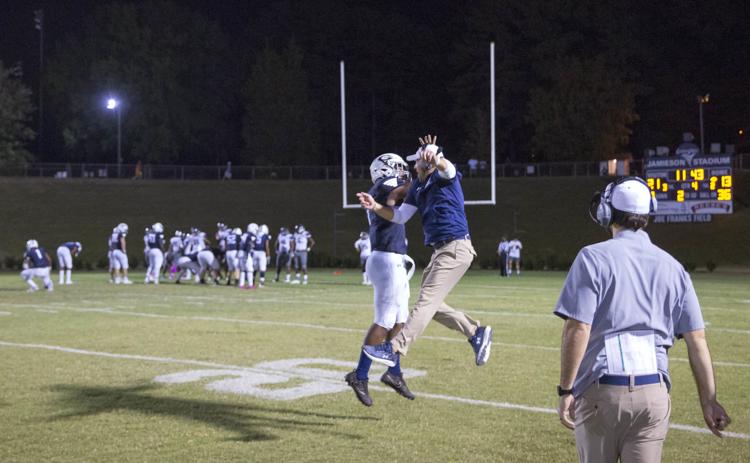 Grimsley vs East Forysth in battle of unbeatens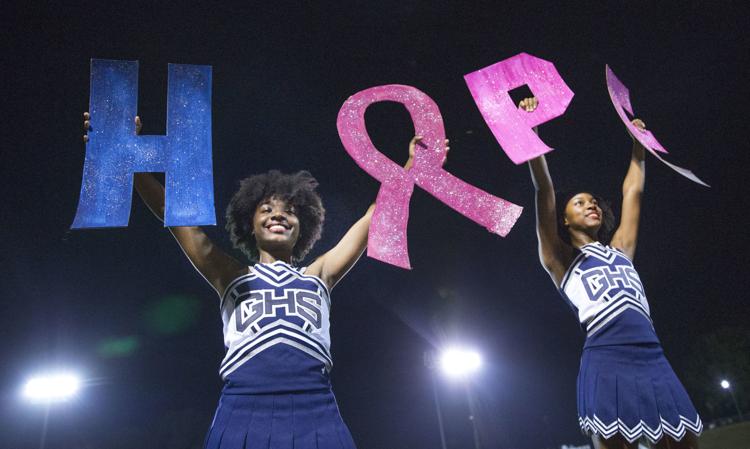 Grimsley vs East Forysth in battle of unbeatens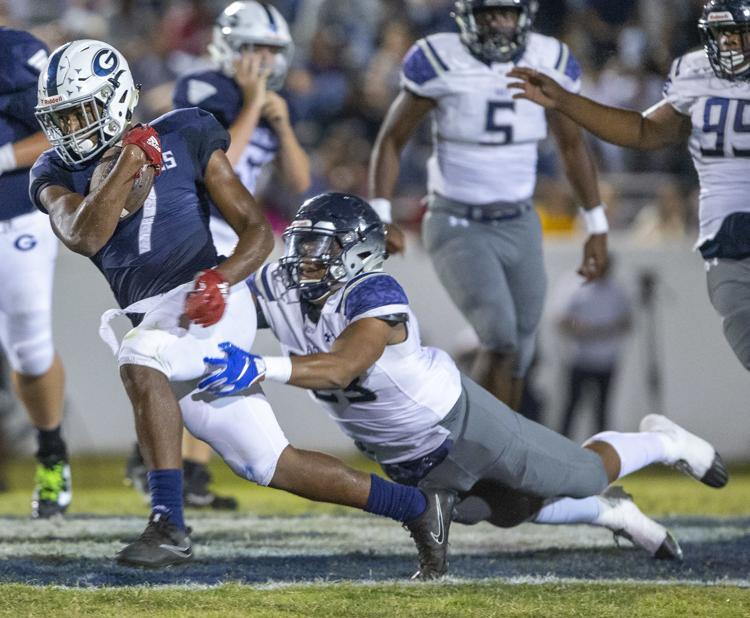 Grimsley vs East Forysth in battle of unbeatens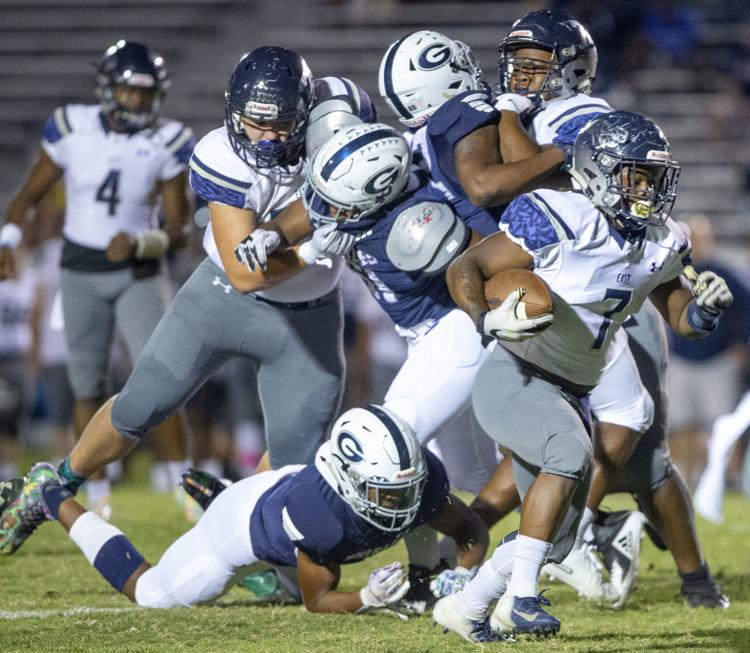 Grimsley vs East Forysth in battle of unbeatens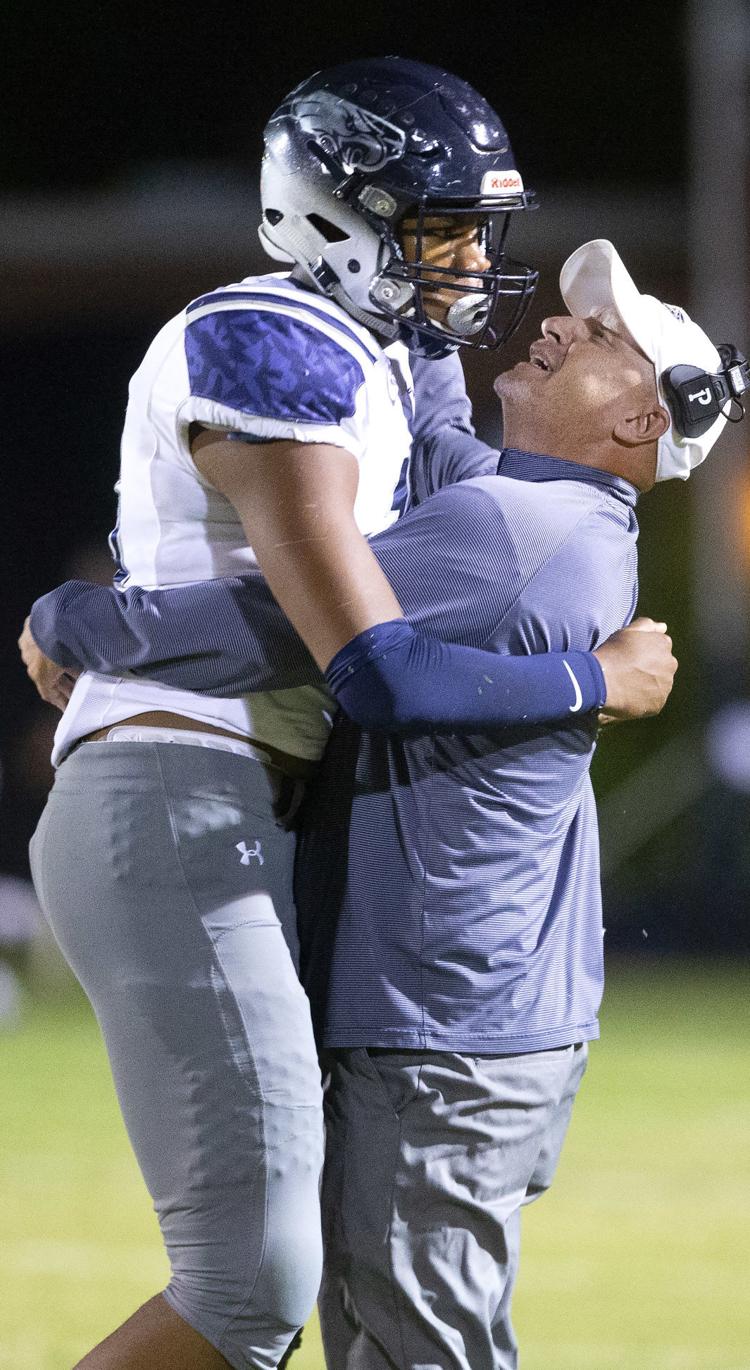 Grimsley vs East Forysth in battle of unbeatens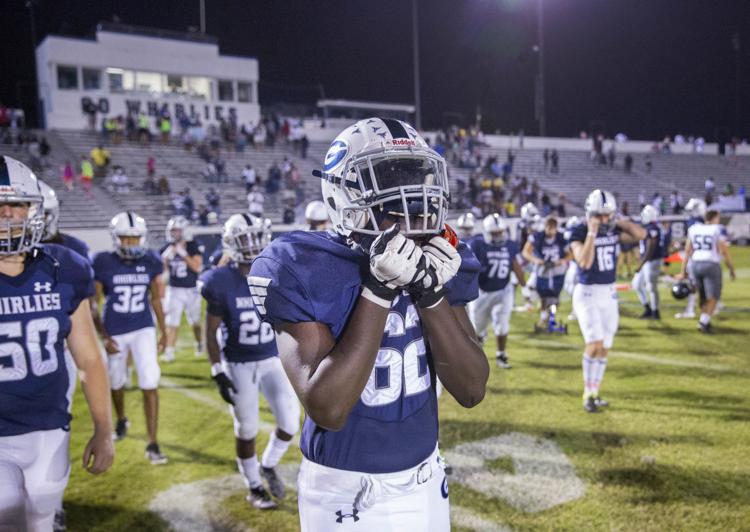 ---- hide gallery titles ---
--- hide gallery titles ---