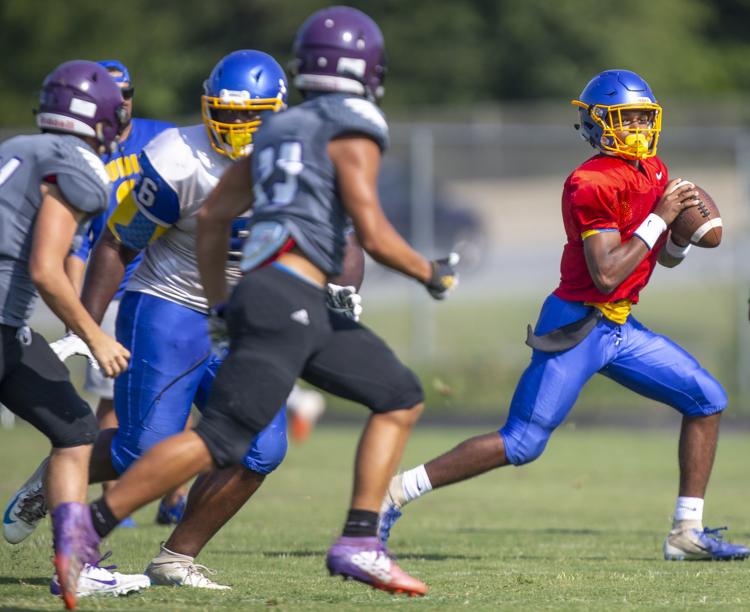 The News & Record's Joe Sirera and Spencer Turkin get you ready for this week's high school football openers and the season.
PREDICTIONS
Joe Sirera says:
Page will lose at least three nonconference games. But the Pirates still could win the Metro 4-A and make a deep playoff run. Page goes to Davie County tonight and also visits Dudley, Eastern Guilford and 2018 Class 4-A champion East Forsyth. The Pirates' home games are Northern Guilford, 2018 Virginia state champion Highland Springs and West Forsyth. If there's a tougher nonconference schedule in North Carolina, we'd like to see it.
If Dudley finds an effective QB, the Panthers will win a state championship. Whether it's Jahmier Slade or Manny Elliott, a sophomore will be leading Dudley's offense. The Panthers' defense and skill-position players are good enough to help a new QB grow into the role by the time the state playoffs roll around. A big play or two through the air every game and Dudley will be playing for a title.
Reidsville's Breon Pass will be the most interesting athlete in the area. Pass is a dangerous receiver, an elite-level defensive back and arguably the area's top punter. He's also an HSXtra.com All-Area basketball player, but he'll probably miss a few games on the hardwood while Reidsville is playing for another state football title.
The state championship games will be pushed back — again. They're already scheduled for Dec. 14 this year, which means that when weather inevitably wipes out a week or two of the regular season we'll be watching high school football Dec. 21. That's four days before Christmas and less than a week before the HAECO Invitational.
Spencer Turkin says:
Grimsley will win the Metro 4-A. The Whirlies will surprise some people this season, finish above .500 and make the Class 4-A playoffs. Coach Darryl Brown's rebuild at the city's oldest high school is taking hold.
Northern Guilford will win the Mid-State 3-A: Erik Westberg's team features upperclassmen all over the field. It's the first time in years that's the case for the Nighthawks, who are coming off an 8-4 campaign. Eastern Alamance and Western Alamance should be on the lookout, because Northern will bring the conference crown back across the county line.
Reidsville will win (another) state championship: Coach Jimmy Teague's Rams squad would make the late Al Davis proud. "Just win, baby" indeed.
A defender will be the HSXtra.com Player of the Year: The 336 is stacked as usual, but for the first time in years more of the high-level talent is on the defensive side of the ball, led by three of the nation's top linemen.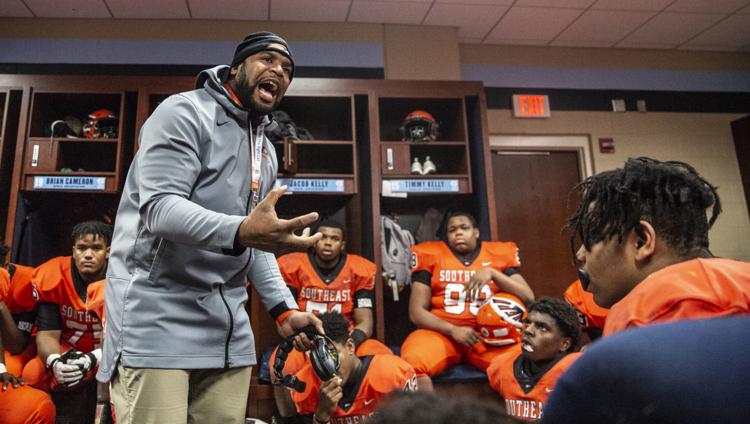 MUST-SEE GAMES
The best nonconference matchups after this week.
Northern Guilford at Page, Aug. 30: Page has dominated this matchup in recent years, but Northern Guilford coach Erik Westberg will bring a talented, experienced group to Marion Kirby Stadium this year. A young Page team still will be a handful for any opponent.
Page at Dudley, Sept. 6: This matchup may not have the history of Grimsley-Page, but it has produced some epic games in recent years. There's a lot of talk about which program is Greensboro's best and this game will give someone bragging rights — at least for a week.
Southeast Guilford at Grimsley, Sept. 13: A step back this season is inevitable for a Southeast Guilford program that lost a lot of leadership and talent from a Class 3-AA runner-up team, but the Falcons remain talented. If Grimsley is ready to take the next step, this is a game the Whirlies need to win.
Page at East Forsyth and Dudley at Southeast Guilford, Sept. 20: Page and East Forsyth have developed quite a rivalry in recent years, and East coach Todd Willert has a lot of talent returning from a Class 4-A state championship team. Dudley and Southeast Guilford have been going at it since they were both in the Metro 4-A, and two meetings last season — one in the regular season and one in the playoffs — just added to their history.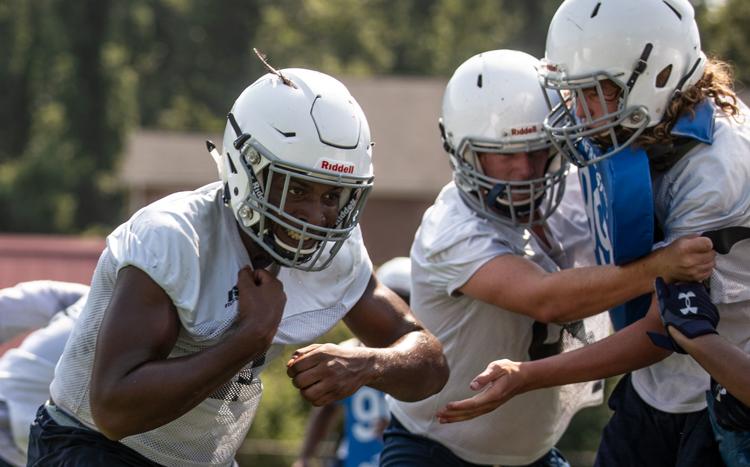 STORYLINES
Things to watch for during the course of the season.
NCHSAA realignment. Will the state association add a fifth classification in the next round of realignment and, if it does, will that mean more or fewer state football champions starting in 2021? And while we're on the subject of realignment, here's hoping the NCHSAA doesn't create any five-team football conferences this time around.
Private/charter school football. Bishop McGuinness won a NCHSAA playoff game for the first time in 2018. High Point Christian has won a pair of NCISAA championships since it started playing varsity football in 2010. Will Piedmont Classical, which has emerged as a boys basketball power, be next to join the football ranks?
Where have all the runners gone? Whether it's the proliferation of spread attacks or it's just cyclical, there are only three returning players in Guilford County who rushed for 1,000 yards or more last season: High Point Central QB Keith McDuffie and RBs Jalen Fairley of Southeast Guilford and Quan Nora of Grimsley.
Surprise teams. In 2016, it was Eastern Guilford making a run to the Class 3-AA championship game. In 2017, it was Rockingham County going from 1-10 to 9-4 in Brad Baker's first season as coach. Last year, it was Southeast Guilford going to the Class 3-AA title game. Who will it be this year?
HSXtra.com Two-Minute Drill: Previewing 22 area high school football teams
A series of video interviews from staff writers Joe Sirera and Spencer Turkin, featuring players and coaches from every school.