Dudley                              41
Pittsboro Northwood      35
What: Girls NCHSAA Class 3-A East first-round playoff basketball game
Where: Dudley High School
Why the Panthers won: Dudley took control with an 11-1 run to start the second half and overcame foul trouble. Freshman center Quinzia Fulmore fouled out with 5:00 to play and Symphony Jackson went out with 2:12 left. They also sat with two fouls each for the final five minutes of the first half, allowing Northwood to go on a 9-0 run and take a 16-11 lead. "We had some people step up," coach Frank McNeil said, "but the most valuable people on the team are the team. We came together as a team and didn't want to lose."
Who stood out: With Jackson on the bench, sophomore guard Marissa Wooten kept Dudley in front in the fourth quarter, when she scored six of her team-high 11 points. She did most of her damage attacking the basket off the dribble and drawing fouls. Junior guard Iysis Whitfield also did her part, scoring four of her eight points in the final quarter. "We just knew that we had to pull together and play our game," said Whitfield, who finished the game battling a leg cramp. "It was hard, but we did what we were supposed to at the and got the win."
How they're playing: Well enough to extend their winning streak to 17 games, but not well enough to make it 18 if the Panthers don't play much better at home Thursday night against a very good Fayetteville Terry Sanford team. "We need to play better defense," Wooten said. "When somebody's attacking, we need to help, and we need to stay out of foul trouble." McNeil added: "We didn't play the smartest basketball tonight, but the name of the game is survive and advance. We have to get better, but this is playoff basketball and everybody is going to give you their best shot."
What they're saying: "We had to win this game, so it was either I step up or things aren't going to go the way they have to go. I just had to take control of the ball and make the rest of the team push themselves with (Symphony Jackson and Quinzia Fulmore) not on the court." — Marissa Wooten, Dudley guard
"(At halftime) I just told them that we're doing things we've never done before. We didn't play Panther basketball tonight. It felt like we got really, really impatient, so I told them that if we slowed down and ran through our stuff, our options, we'd be fine as long as we picked up our defense." — Frank McNeil, Dudley coach
Up next: No. 12 seed Terry Sanford (21-5), a 58-31 winner over No. 21 seed Rockingham County, at 6 p.m. Thursday.
Northwood    3  15   7  10   —   35
Dudley           9   8  11  13   —   41
Northwood (14-13) — Chandler Adams 17, Myla Marve 7, Jaela Harris 5, McKenna Snively 4, Kaya Hill 2.
Dudley (22-4) — Marissa Wooten 11, Iysis Whitfield 8, Symphony Jackson 8, Quinzia Fulmore 6, Kyndall Barrow 4, Kyra Rhymer 4.
Dudley girls vs Northwood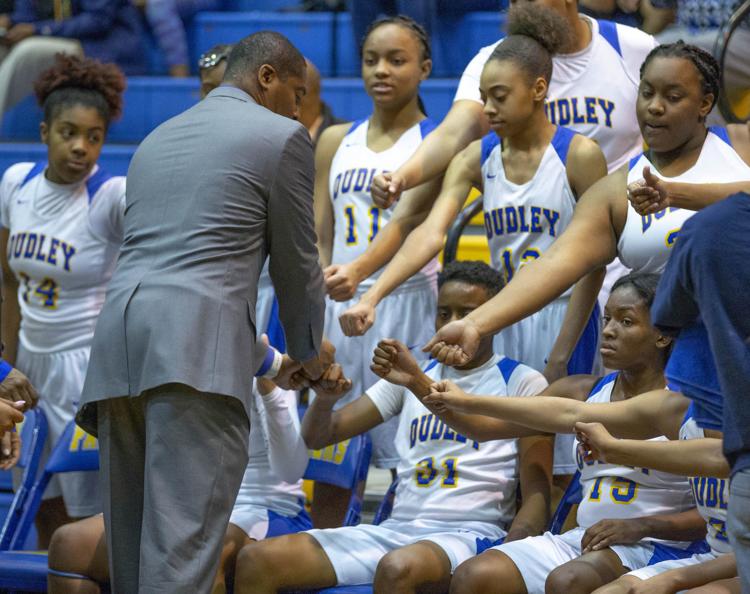 Dudley girls vs Northwood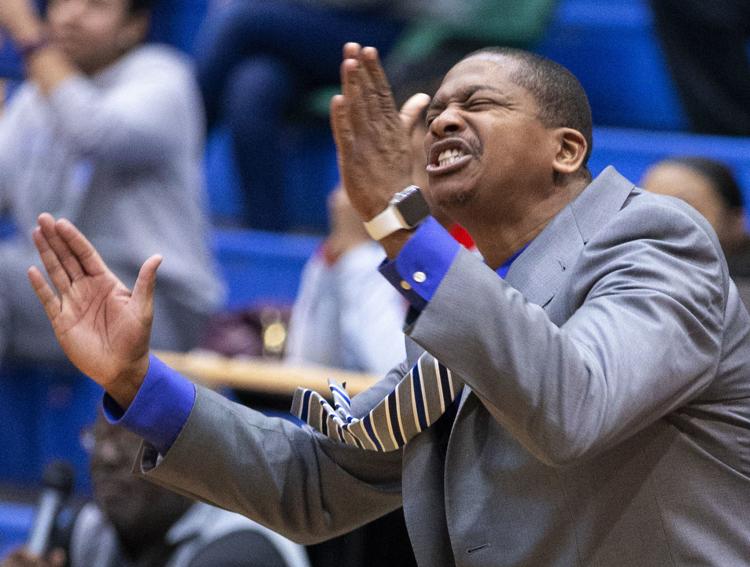 Dudley girls vs Northwood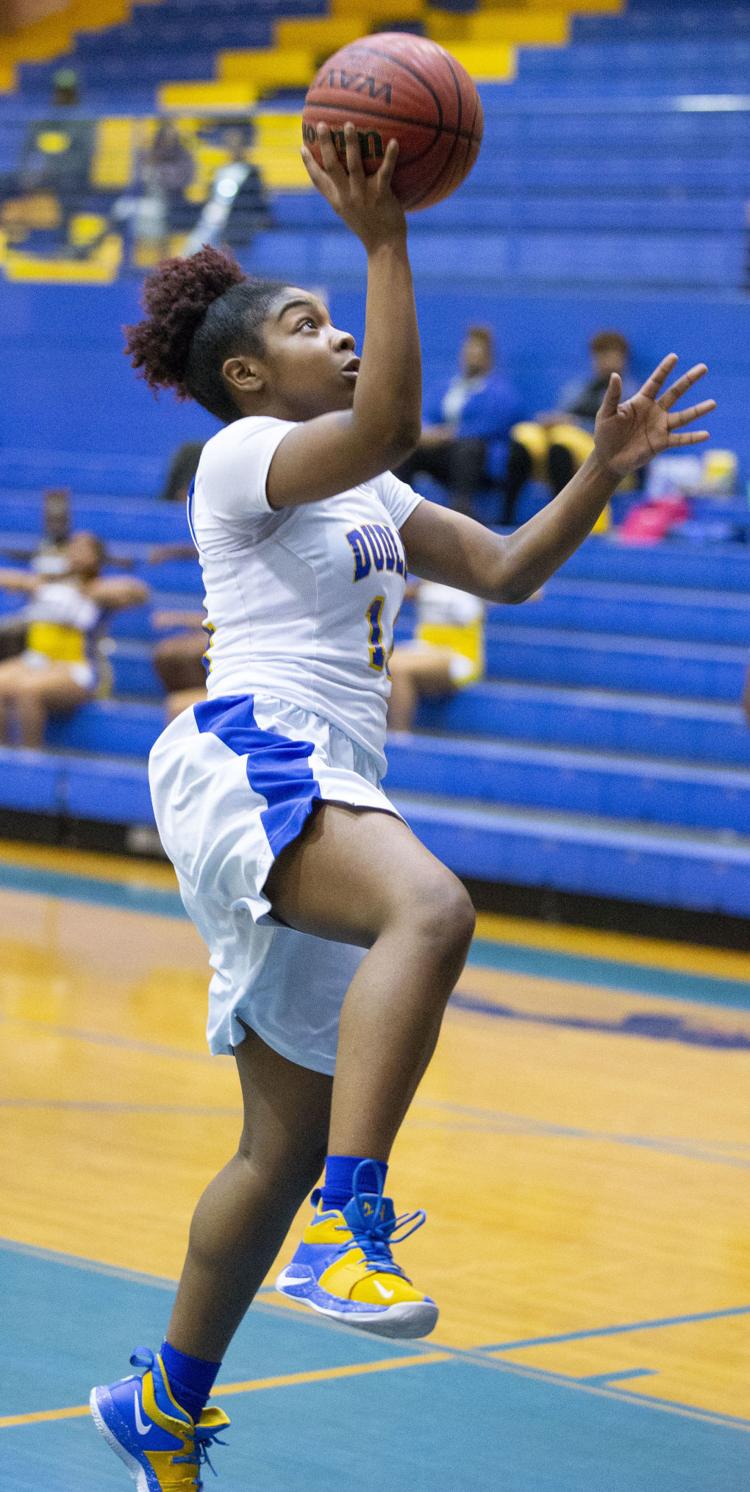 Dudley girls vs Northwood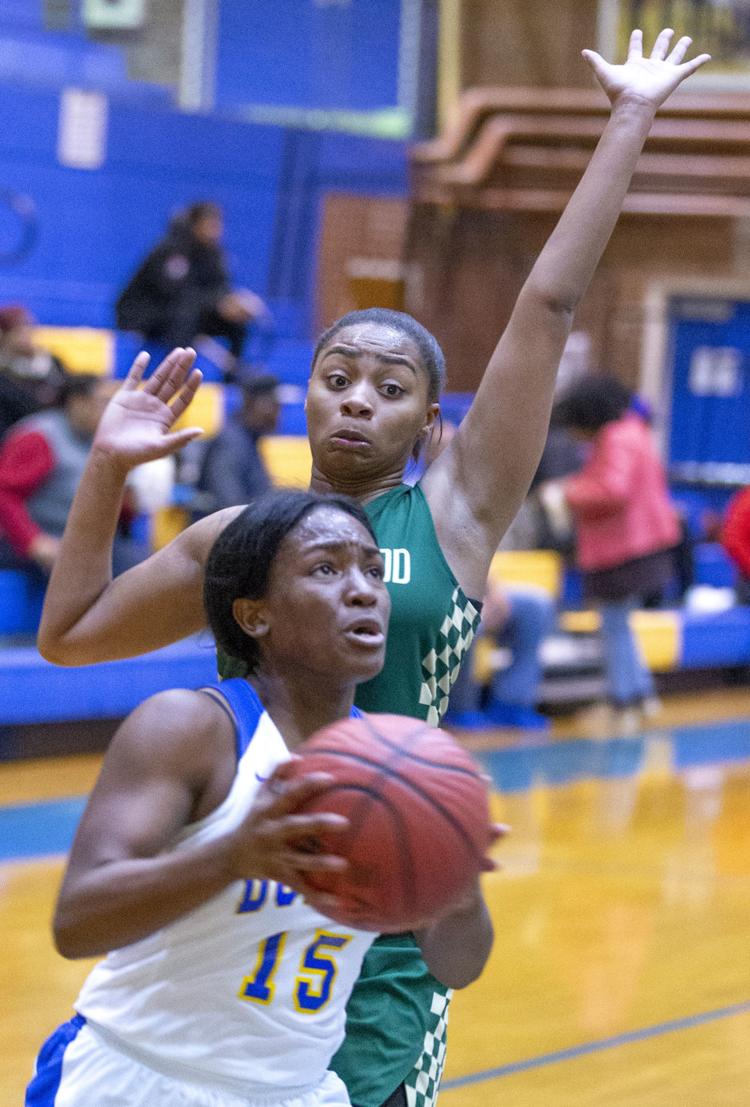 Dudley girls vs Northwood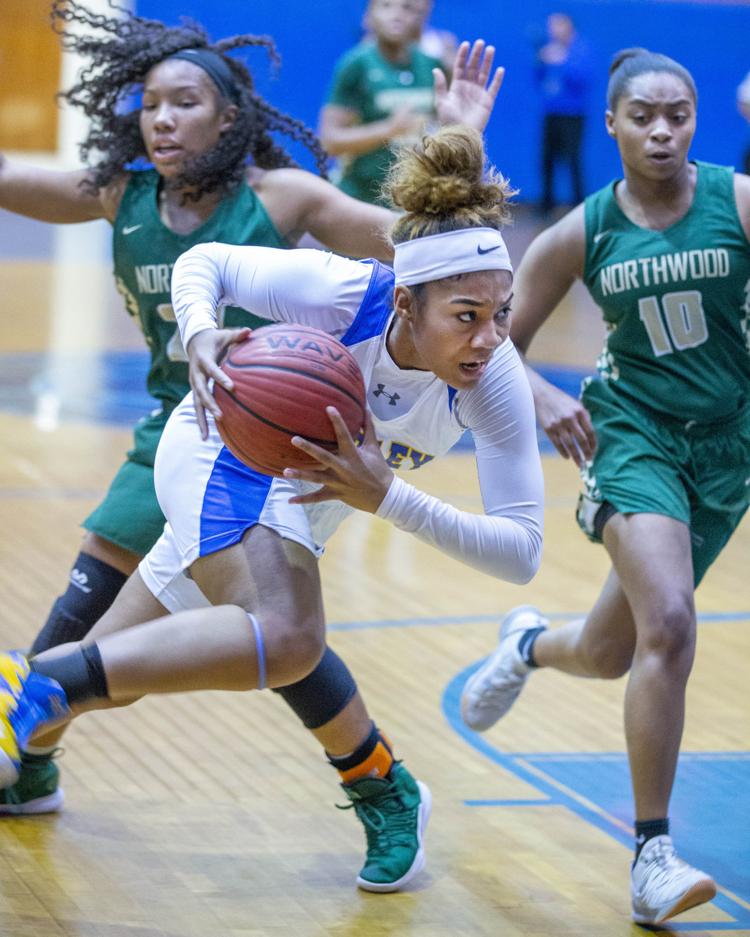 Dudley girls vs Northwood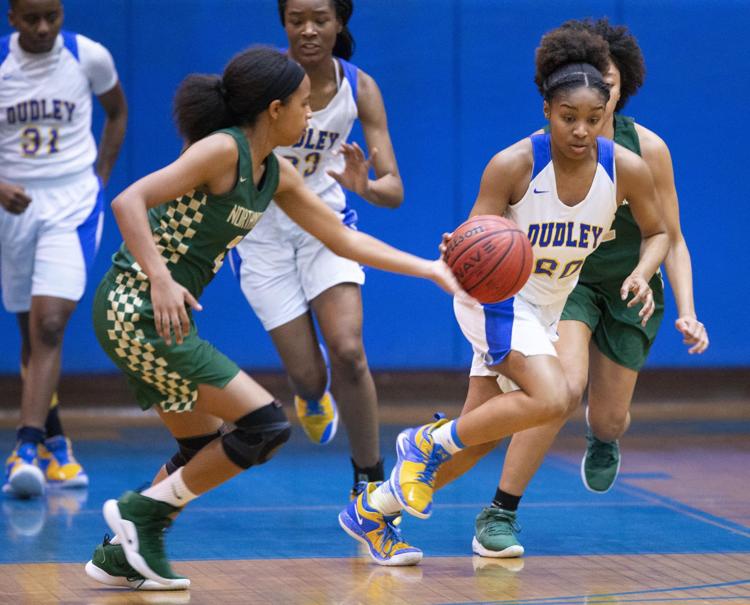 Dudley girls vs Northwood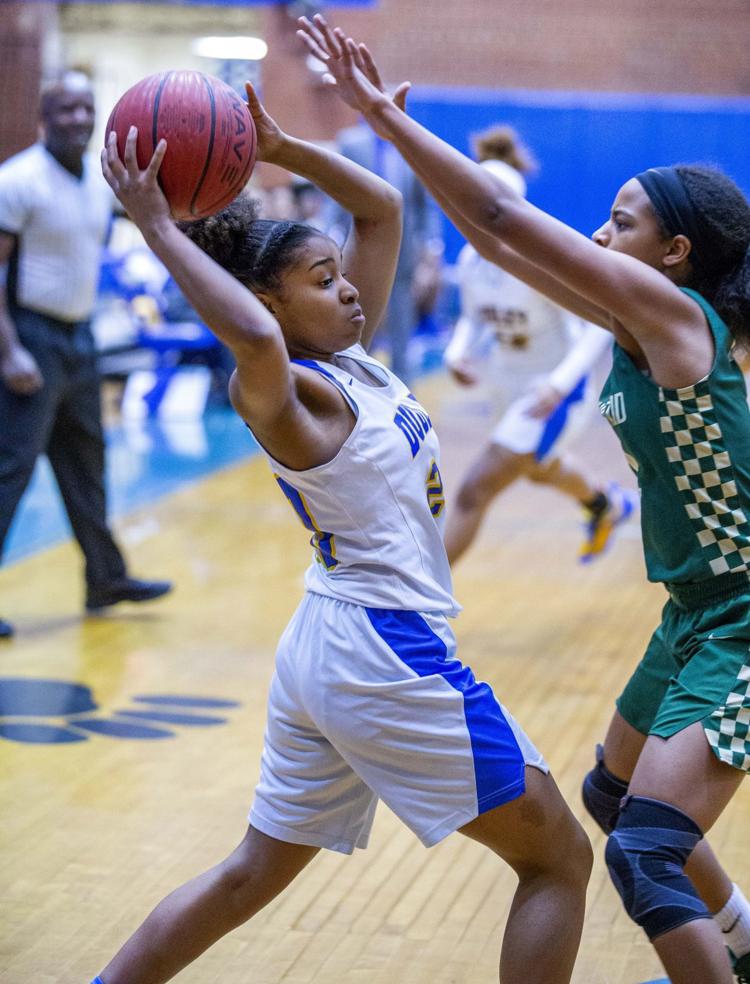 Dudley girls vs Northwood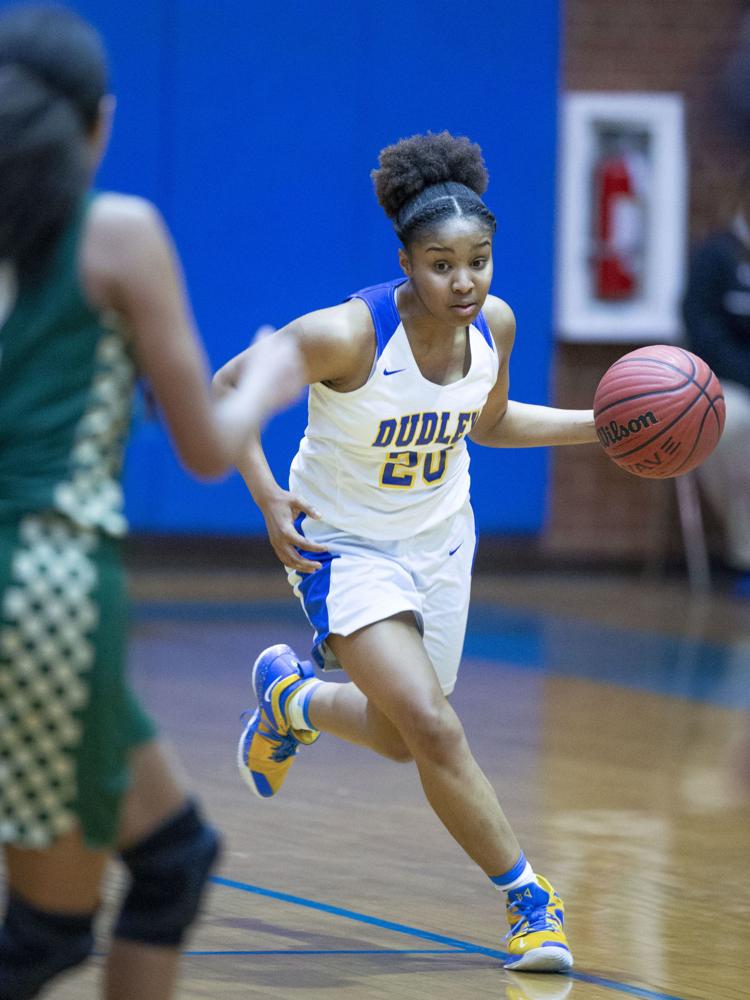 Dudley girls vs Northwood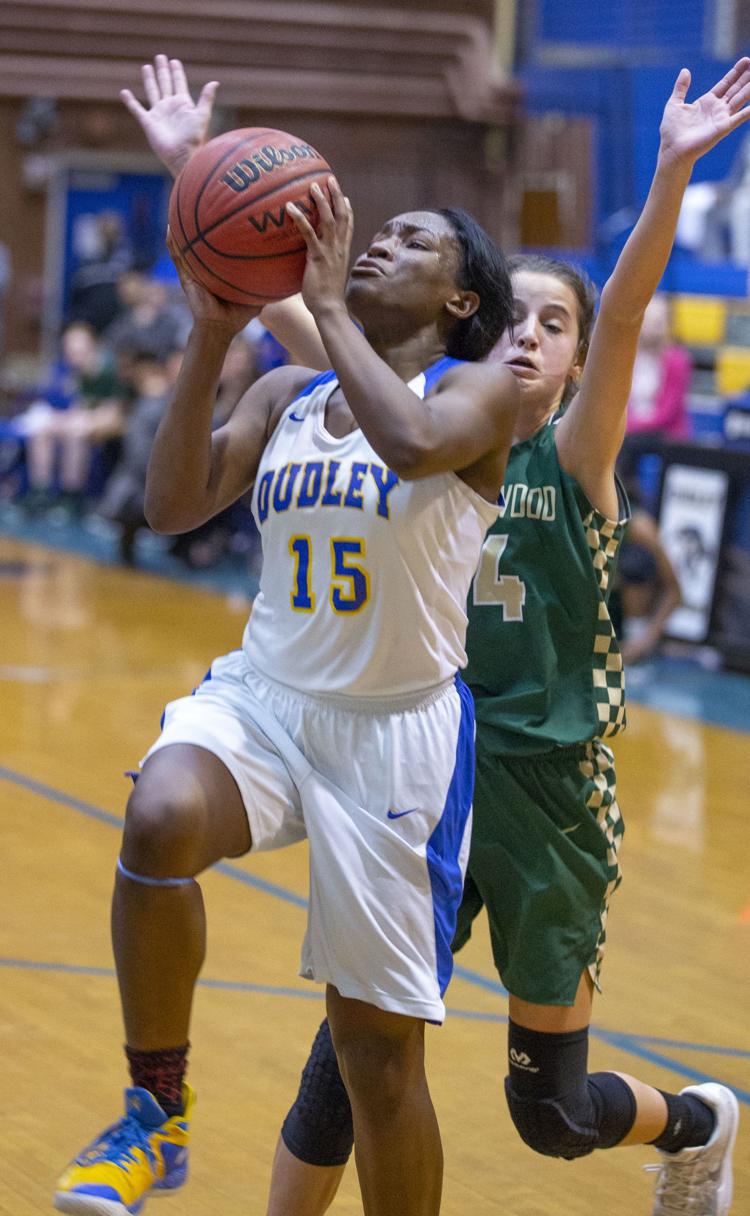 Dudley girls vs Northwood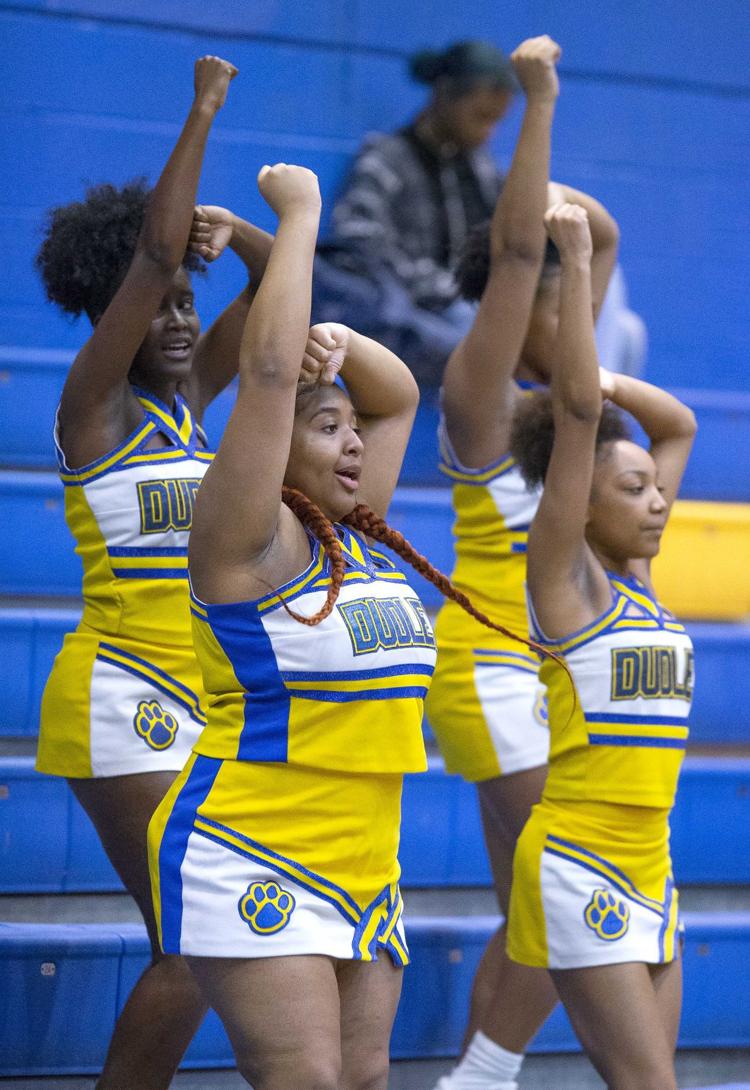 Dudley girls vs Northwood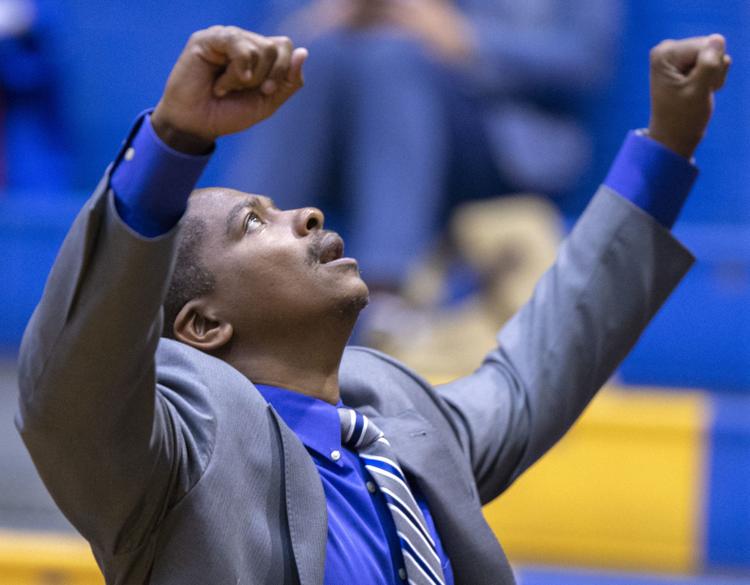 Dudley girls vs Northwood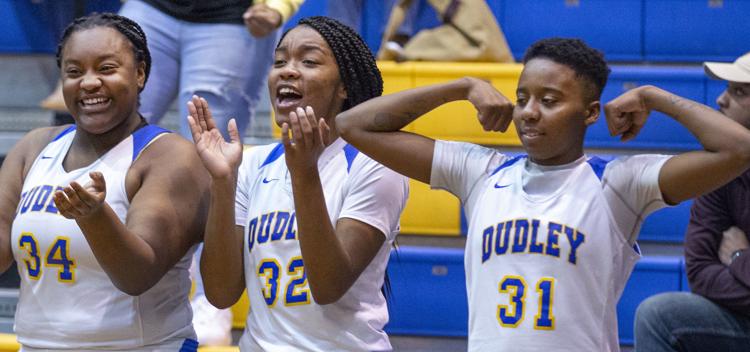 Dudley girls vs Northwood