GREENSBORO — If it seems as though Coby Ingle has been committed to the N.C. State baseball program for years, it's because he has. Still only a junior, the Rockingham County standout picked the Wolfpack during his freshman year of high school.
"I know," Ingle said when reminded that he's been bound for Raleigh almost since he started playing for the Cougars. "Three or four weeks ago was the two-year anniversary. It popped up on my phone. I'm glad it happened, and it's still where I want to go 100 percent. I love getting down there and getting to know the coaches more and more."
Knowing that he was headed to the ACC to play baseball hasn't affected Ingle's approach, Rockingham County coach George Barber says. The 6-foot-2, 175-pound right-hander has "had 'it' from Day One when he stepped on the field here freshman year. It goes back to working hard."
The 6-foot-2, 175-pound right-hander says he starts every day with a workout of 90 minutes to two hours. He also focuses on nutrition, "because I'm kind of a skinny guy and need to gain a few more pounds."
"He's always looking for a new way to get better — physically, mechanically — whatever it takes to improve as a pitcher," Barber said. "Obviously, he has some talent, but along with that talent is a work ethic that not many kids have. It's a great thing for our program, especially the younger kids, because they see him working so hard and being successful and it carries over to them."
That was never more evident than Wednesday night in the first round of the Farm Bureau Invitational at First National Bank Field. Ingle moved from third base to the mound with a runner on second and nobody out in the fourth inning. He struck out the next three batters to set the tone and finished with 13 K's in five innings as Rockingham County beat Grimsley 2-1 in eight innings. That made his record 7-0 this year with a 0.43 ERA and 85 strikeouts in 49⅓ innings.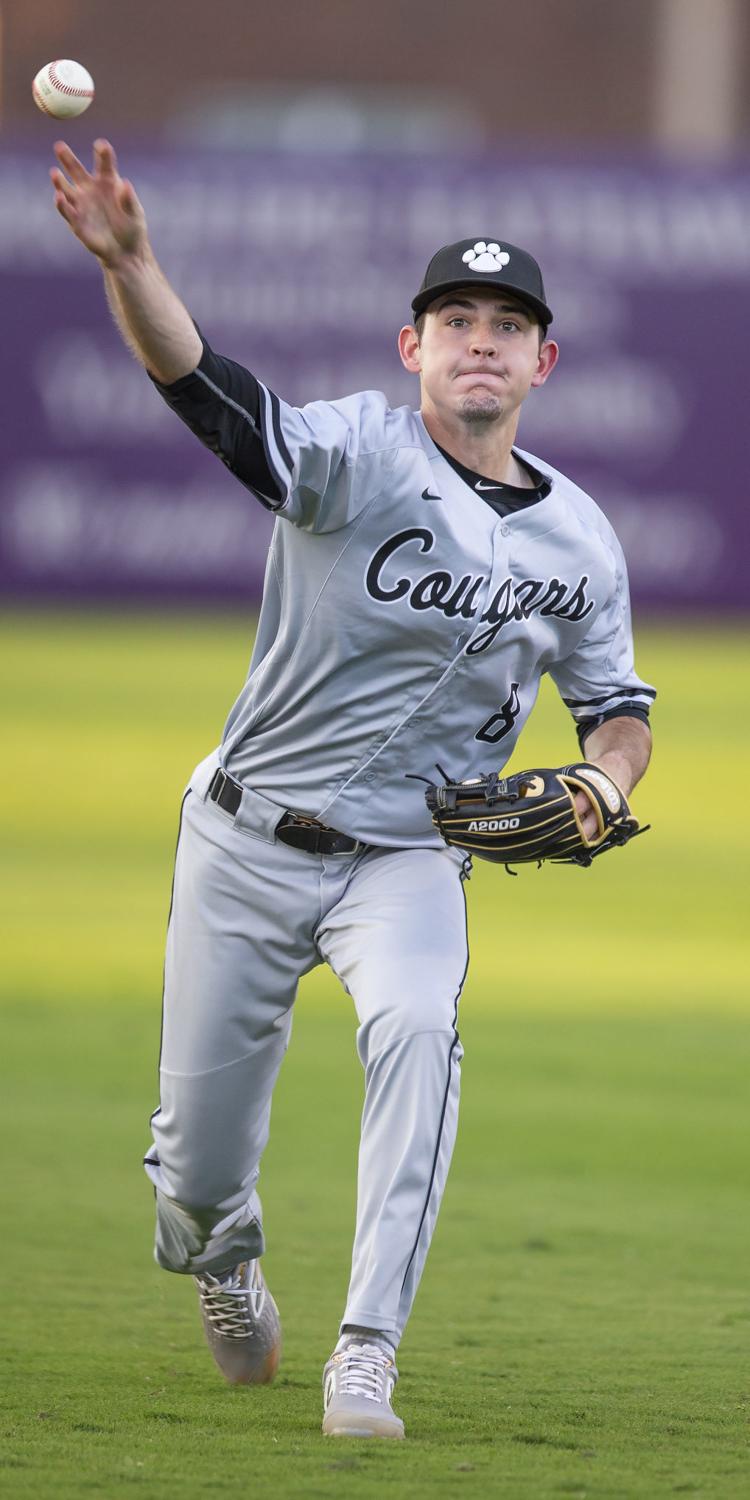 That performance also highlighted Ingle's competitiveness.
"That kid hates to lose," Barber said. "When he's on the mound he knows he's in his element. Sometimes with a pitcher like him, when he's on top of his game you just sit back and watch and enjoy it."
Ingle also enjoys hitting and hopes to get some opportunities to swing the bat at N.C. State. He's made his case by hitting .391 with two home runs and 13 RBIs this season going into Thursday night's tournament semifinal against Wesleyan. But it's his pitching that got the attention of the Wolfpack and coach Elliott Avent.
"Just getting up on the mound and knowing you have full control of the game is the best thing," he said.
Barber said Ingle's fastball is excellent, but the key to the kind of dominance he demonstrated Wednesday night is his curveball.
"When we played at Northern Guilford (on March 26) and he was throwing that curveball for strikes and his change-up … he was unhittable," the Cougars' coach said, referring to a 4-1 win. "He was locked in. Complete game. Eighty pitches. They couldn't even foul it off."
Ingle hopes he can dial up a few more games like that one and the relief appearance he made Wednesday night to lead the Cougars on a deep playoff run. His goals for the rest of the season and the rest of his high school career are simple.
"Just continue to stay healthy and progress as a pitcher," Ingle said. "Be able to throw every pitch for a strike and just compete, and be a good person as well."