HIGH POINT — Nido Qubein leaned on the railing overlooking center field at the brand new $36 million downtown ballpark and looked out into the future.
His eyes, hidden behind stylish dark sunglasses, could see it all so clearly.
Yes, he saw High Point Rockers players taking batting practice on the artificial turf of BB&T Point while music pumped through the new sound system.
But Qubein saw beyond the ballpark's walls, too. He saw past the chain link fences covered with windscreens, obscuring the heavy equipment of active construction.
"It's not about baseball, albeit baseball's at the center of it," said Qubein, the charismatic president of High Point University and the driving force behind the ballpark's fundraising efforts. "It's the growth mindset that this kind of development creates."
A full 2 hours and 45 minutes before journeyman right-hander Matt Sergey threw the first pitch Thursday night — a ball low and away to Sugar Land (Texas) Skeeters' lead-off hitter C.J. McElroy — Qubein paused in a quiet moment and looked out across the skyline and the tall spires of the First Baptist and First Methodist churches.
"We haven't played any games yet, but I'll tell you what the difference is," Qubein said. "I've come here almost every day to see the progress. And every day I saw people coming to take a look. They're going to be surprised when they see how nice this place is, and it's not even finished yet.
"This is the message we've got to get across to people. It's not finished. Blessing Park is going to be right here," Qubein said, pointing beyond the left-field fence. "And behind it, we're going to have a hotel here. We're going to start seeing development over there, and over there."
Plans call for the park, the hotel, a year-round playground, a children's museum and apartment buildings around the ballpark.
The ballpark itself isn't finished. A third floor behind the first-base dugout remains an open frame.
"You see up there? That's my fault," Qubein said. "That third floor is something I was supposed to sell as a club. … You have to imagine it. It will have private rooms, maybe a bar. It's going to be phenomenal."
The people streaming through the gates didn't seem to notice.
More than 5,000 tickets were sold for opening day, and a standing-room-only crowd packed into the ballpark.
Sharon Smith and Myra Clodfelter were among the first through center field entrance, each woman wearing dark sunglasses and blue Rockers T-shirts with the No. 16 and the name "Viola" on the back.
"We're not big baseball fans," Smith admitted. "But we are big High Point fans. We're here to support the Rockers. … This is a big day. We've been waiting for this for many years. We're happy to see all these people out here, and everyone's eager to see a ballgame tonight."
The shirts carried the name of High Point pitching coach Frank Viola, a former big-league left-hander and Cy Young Award winner.
"He was a pitcher. I do know that," said Clodfelter, the owner of Triad Employment Staffing LLC. "We wanted to support the team, and we wanted to make sure we had a Rockers' T-shirt on tonight."
Not everything went off without a hitch.
The Rockers' scheduled opening-day starter, 30-year-old right-hander Seth Maness, left the team Thursday morning, signing a minor-league contract with the Texas Rangers, who assigned him to Class-AAA Nashville.
Then again, that's the mission of the independent leagues, according to Rick White, the Atlantic League president who attended opening night.
And when 29-year-old right-hander Sergey took his place, he was blinded by bright sunshine behind home plate. The game was delayed until the sun dipped below the new ballpark's roof.
But if all goes according to High Point's vision of the future, there will be a big, new building back there someday to solve the problem.
"If you look at our parks in Somerset (N.J.), York (Pa.) and Lancaster (Pa.)," said White, the league president, "those are all in urban or semi-urban environments. All were the catalysts for a tremendous amount of redevelopment in their immediate communities. And there's a bigger jump-start here in High Point in terms of the commitment of millions of dollars to the development.
"Things like this are intended to stimulate economic development and to also serve as a place the entire community can gather."
High Point Rockers open $36 million stadium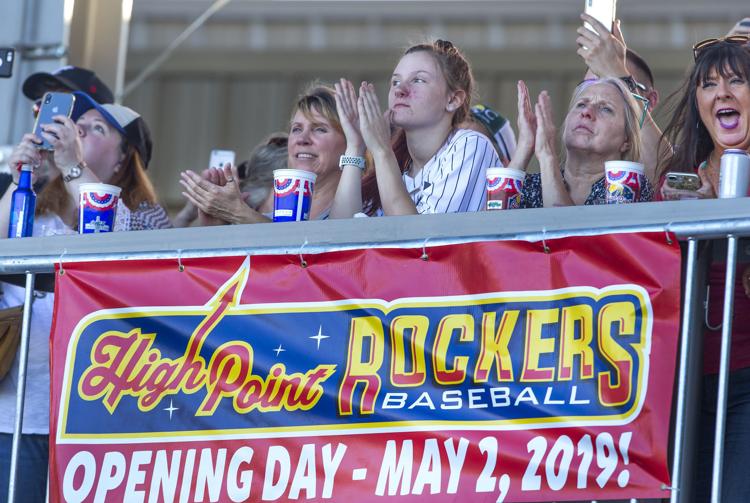 High Point Rockers open $36 million stadium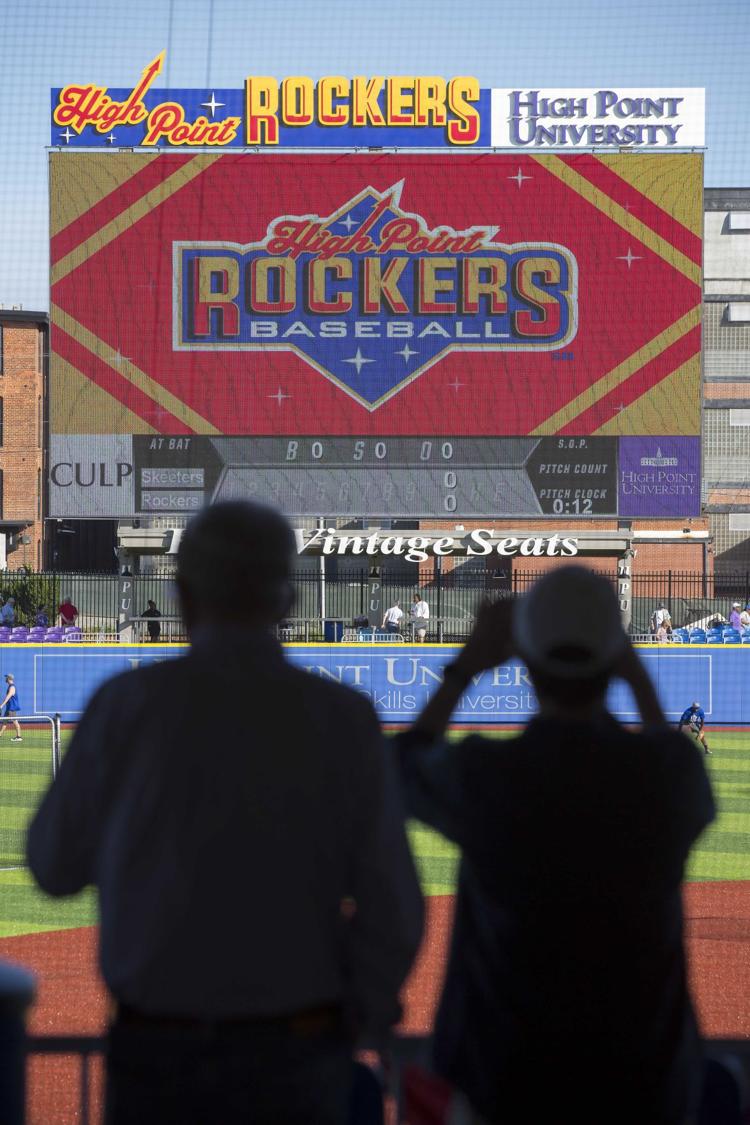 High Point Rockers open $36 million stadium
High Point Rockers open $36 million stadium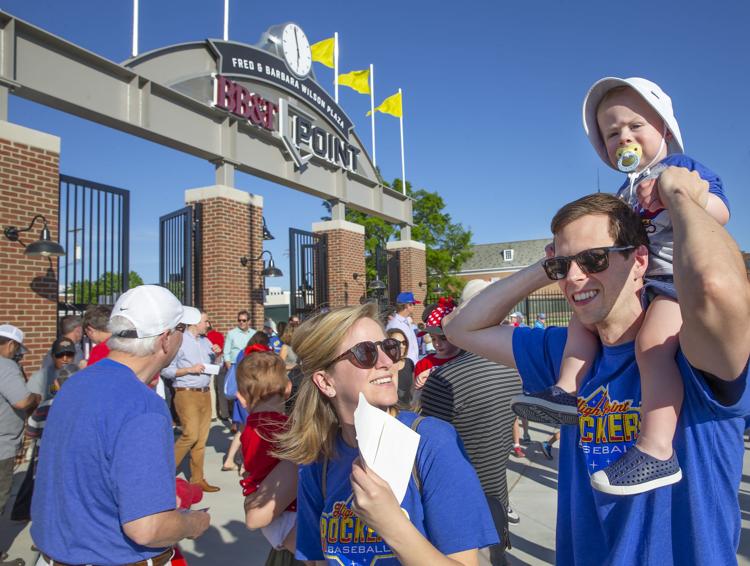 High Point Rockers open $36 million stadium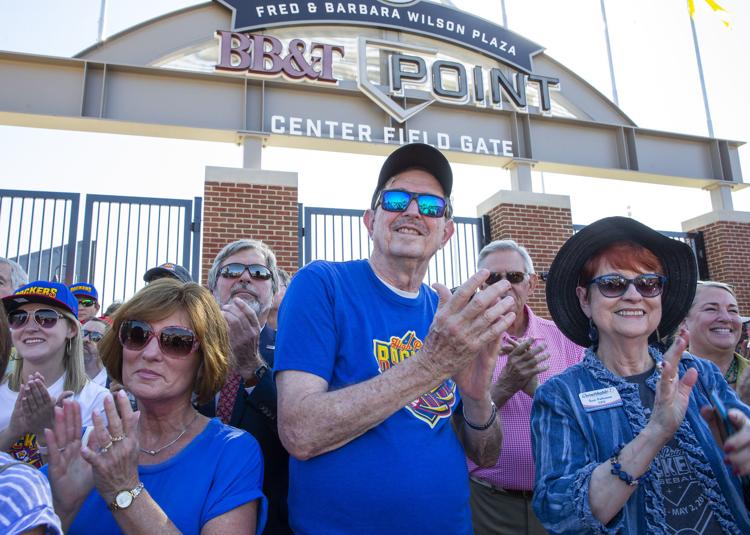 High Point Rockers open $36 million stadium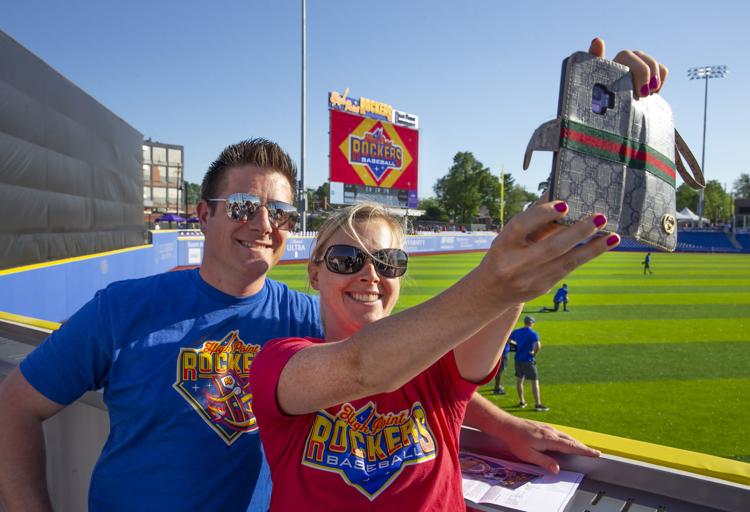 High Point Rockers open $36 million stadium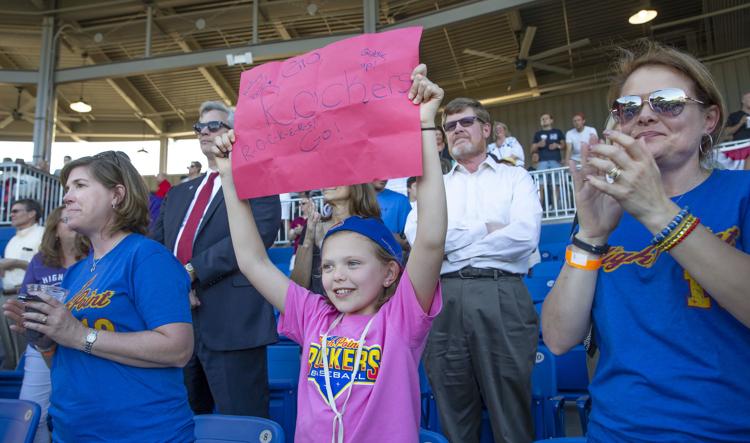 High Point Rockers open $36 million stadium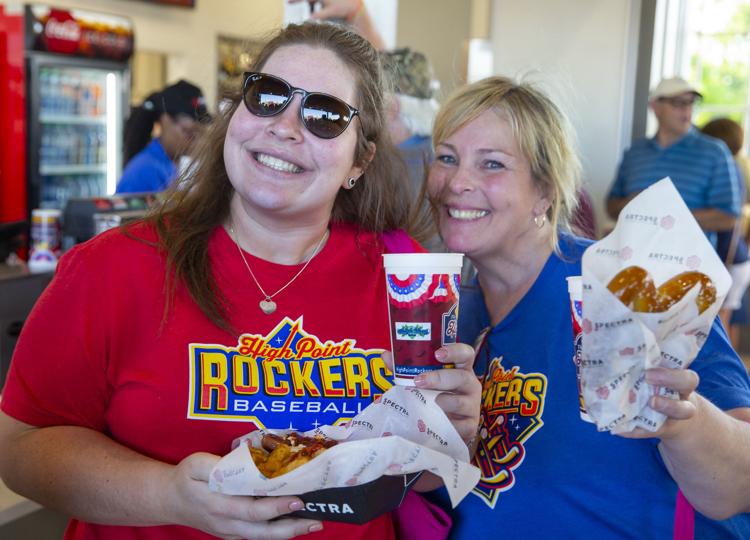 High Point Rockers open $36 million stadium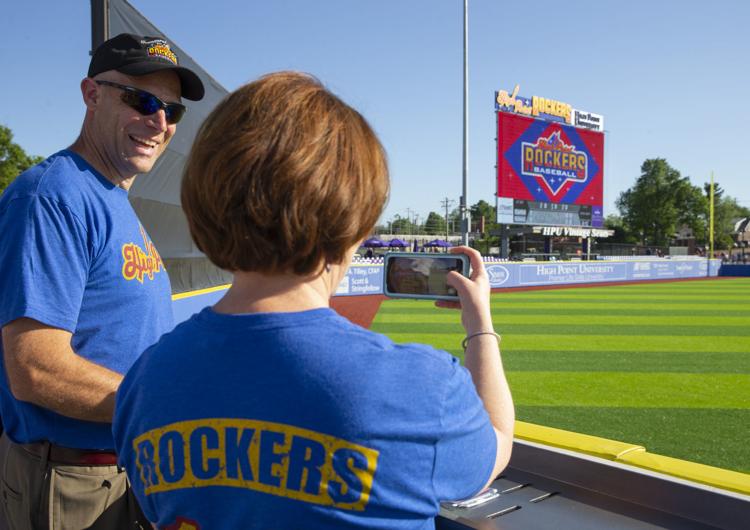 High Point Rockers open $36 million stadium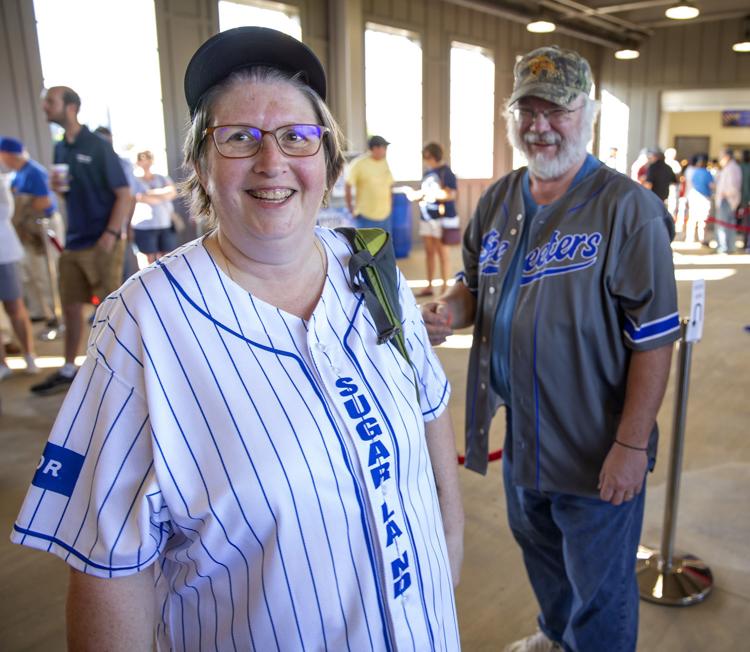 High Point Rockers open $36 million stadium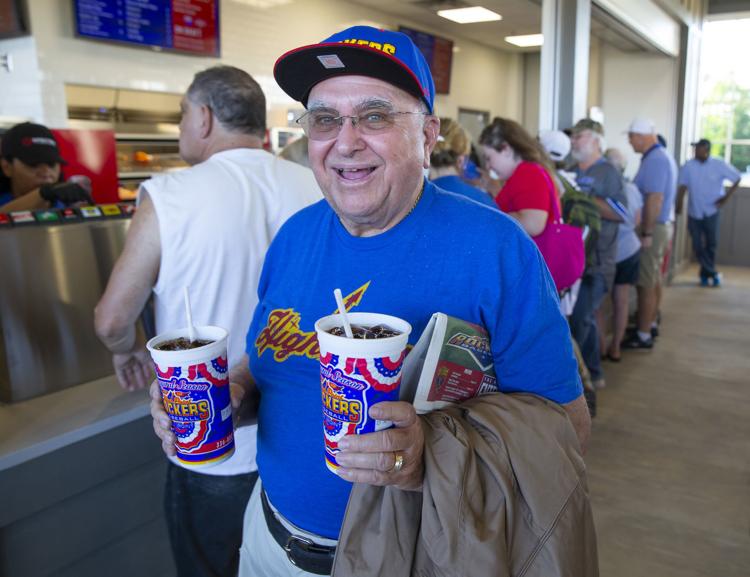 High Point Rockers open $36 million stadium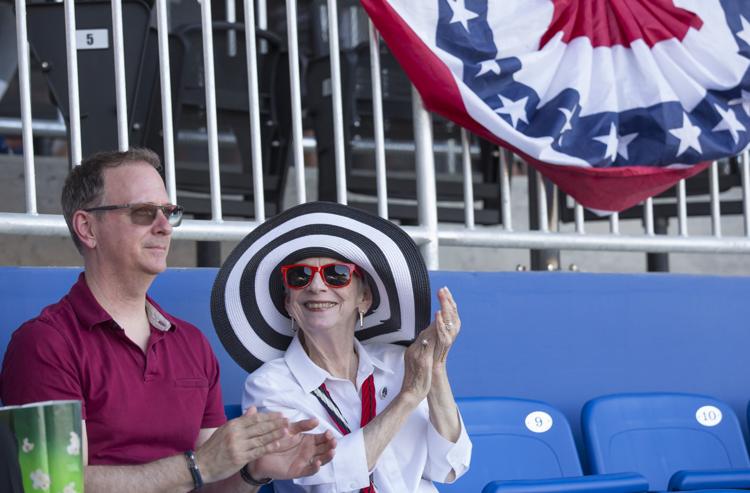 High Point Rockers open $36 million stadium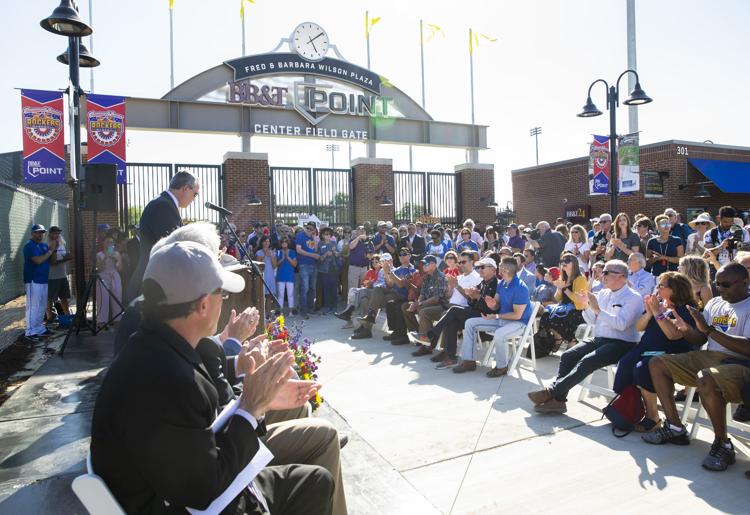 High Point Rockers open $36 million stadium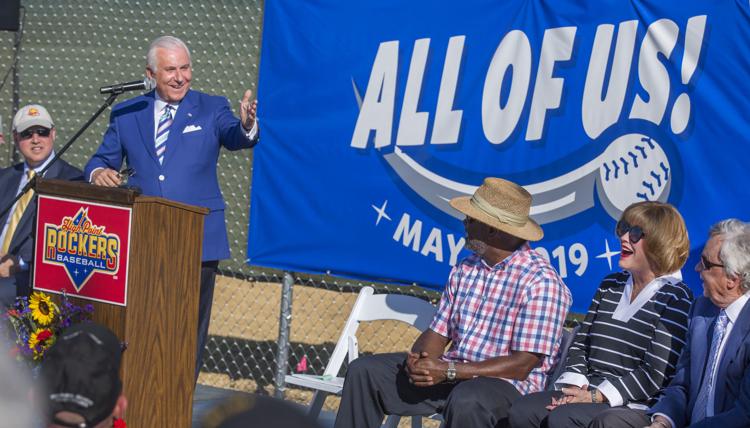 High Point Rockers open $36 million stadium