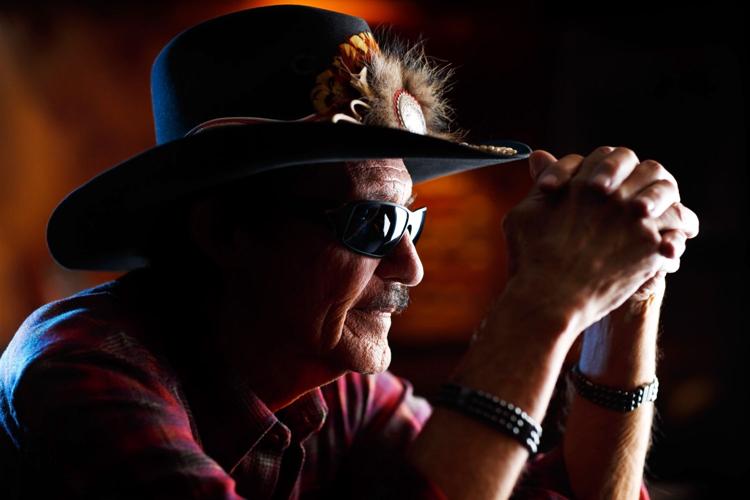 I was all of 6, maybe 7, and I'd wandered away from my Grandma and wriggled through that white picket fence off Branson Mill Road. I'd been waiting for the chance to slip out of the little house next to the noise and find out what was going on inside the building they called "the race shop."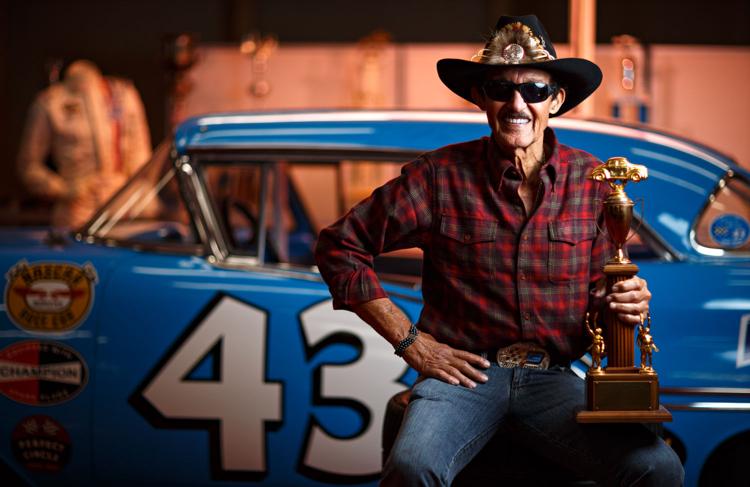 It's a museum now, the house and the shop. They say it's hallowed ground. But in the early '60s in Level Cross, it was just the place we knew as Lynda's.
Mozell Hardin was my grandma, and Lynda was Richard Petty's wife. And all I knew was that Richard Petty was never home, and I was always curious about where he was and why nobody wanted me to go through that fence.
So there I was, sneaking around stacks of tires and big oil drums and car parts, peering around corners and looking for what was making all that deafening noise inside one of the garage doors when somebody came up from behind me and picked me up and moved me out of the way. The next thing I saw was the nose of a light-blue Plymouth being pushed into one of the bays, right about where I was standing.
When the person who moved me out of the way put me back down, I was standing waist high to a slender, smiling man in blue jeans, a white T-shirt, white socks and loafers. He was the coolest man I'd ever seen in my life.
That was the first time I ever met Richard Petty.
His birthday is Sunday. He'll be 80 years old, and somehow he's the same person he was that day in Level Cross when he just picked me up and moved me aside so they could roll the 43 into the garage and get ready for the next race.
There was always another race.
Growing up, most of my friends sort of knew I was somehow acquainted with the Pettys. It wasn't something I bragged about. I was taught not to brag about things like that, in part because no one would've believed it anyway.
But as early as the third grade, I remember going to school and having long conversations with the principal about the previous day's race, how Richard ran and what trouble he ran into, serious conversations about engines and transmissions and what it was like knowing personally one of the most famous people in North Carolina.
It was just normal. It was never a big deal to me. My mom taught him at Randleman High School. My dad sometimes worked on Papa Lee Petty's cars. And my grandma was, well, I'm not real sure what she was, but Kyle said she was family and that was good enough for me.
I can remember seeing my grandma in Victory Lane, let's just put it that way.
So I just sort of grew up around the Pettys just like they were family friends, which they were and are to this day.
And to this day, I've never written about any of this.
See, I was a Richard Petty fan and all that, but it was different. I didn't pull for him to win so much as I pulled for him not to get hurt. That's a strange thing to try to explain, but years later when I found myself covering the sport, it was the same deal. I never pulled for Richard, but I never took my eyes off the 43.
I didn't really let on to the other writers that I'd known him my whole life, and he never said a word to anybody, either. It was just sort of something that didn't need explaining. When I had to write tough stories about Richard or Kyle, I wrote them. When I had to ask them tough questions, I asked them.
And every now and then, after an interview, I'd ask about the family, and they'd do the same.
When people ask me now about my memories of Richard Petty, I don't talk about the 200th win or the last race or the great battles with David Pearson or Bobby Allison or Fred Lorenzen. I remember the wrecks. I remember the calls from Grandma to let us know he was OK.
Years later, she convinced me to go to a revival service at Mount Lebanon United Methodist in Randleman to play guitar and sing. I brought a couple of buddies with me to play and tag along. After the service, one of my friends grabbed my arm and said, "Look! Is that who I think it is?"
Here came that tall, slender man, smiling as he walked up.
"You boys want to come out to the shop?" he asked.
We were all of 16, maybe 17, and there I was inside that fence again, the King himself giving us a guided tour of the race shop, my friends barely able to breathe and me taking it all in again, my young life having come a full lap of sorts.
Richard Petty is turning 80, and life goes on.
Sometimes when I'm out driving by myself, I'm drawn to Branson Mill and Mount Lebanon and all the roads from the old Randleman homeplace out to Lynda's, just letting it all wash over me. These are the roads my daddy drove, the place where my parents met, and just breathing the air of my earliest memories makes them all come back.
I can still hear Grandma's voice.
"Don't go over that fence."
The truth is, I've been going over that fence my whole life.