GREENSBORO — Tarik Cohen came back to Greensboro this week to try to have fun, and for more than 300 youth invited to his football camp at N.C. A&T, he wanted them to have fun, too.
But while he came to help them get away from the real world for a little while, he needed them to help him, too.
Cohen's brother was involved in a shooting recently, and while the former A&T running back hadn't told anyone before Saturday, he believed it was the perfect time.
Calling up a young kid in a wheelchair who participated in Cohen's second free camp at his alma mater, the Chicago Bears running back called for quiet.
"I want to tell everyone right now something I've not told anyone until now," he said, standing with one hand on the boy in the wheelchair. "My brother was shot recently. He's in a wheelchair now, too. He'll never walk again."
Cohen, who graduated from A&T in 2017 before being drafted by the Bears in the fourth round, said the tragedy is something that has changed him. He wasn't sure he wanted to tell anyone about it.
"This is my first time talking about it to anybody," he said afterward. "I've been struggling with it. I'm still struggling with it. My friends don't really know, besides a certain few. They'll find out today."
Cohen said his younger brother was shot in Raleigh and is paralyzed from the waist down. For the 5-6, 180-pound NFL running back known as the "human joystick," that's a reality he could never imagine.
The youth, ranging from preschoolers to middle school age, were quiet for the first time all morning. They listened to Cohen tell a story he'd never revealed to anyone.
"You can do anything you want," he told them, looking down at the child in the wheelchair. "You inspire me for just being here."
The camp was supposed to be the other way around. Cohen said he began the free camp last year to give back and to inspire young kids that they can indeed do anything.
"Not everybody's built the same," he said. "Not everybody's 6-2, 200. Not everybody's going to get that Alabama offer or N.C. State, the big D-I schools. I wanted to show them it's possible for them to become whatever, no matter what. And also, I just want to have fun, to let people have fun and get away from problems in life."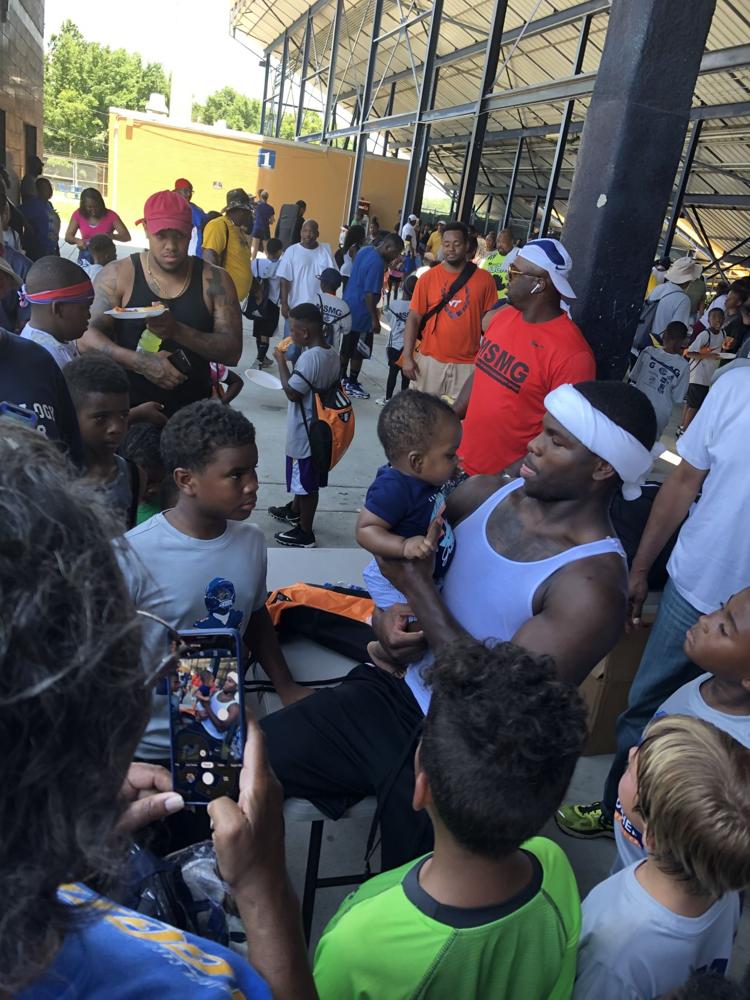 For all intents and purposes, Cohen is the same guy who left N.C. A&T for the NFL two years ago. But he's not really the same guy.
At 23, he's become a larger-than-life figure in a city that worships its sports stars. Headed into his third year with the Bears, the speedster from Bunn is a big deal. Still, he remains humble and soft-spoken.
Camp director Jay Wilson, the coach at Greene Central High School, a close friend of Cohen's and a former Aggiea football player himself, said Cohen keeps his emotions to himself. He'd not been told of the shooting before camp.
"That's the first I'd heard of it," Wilson said. "He hasn't mentioned it, and it hasn't been on any social media or anything like that. Tarik is a person who keeps things inside, always has been. When he saw the kid in the wheelchair today, I think it touched that heart. It was a real good moment."
Cohen gave the youth an award and thanked him for trying hard. He also thanked him for showing that setbacks don't have to define you.
"He showed me that you can still have fun and have that same passion in your life," Cohen said. "Him being in a wheelchair, and me seeing my brother in him, anything he was doing today, I was looking at him and seeing my brother. My brother still has his life and can carry on, not only have his life but live his life."
Cohen came back to A&T to inspire young kids, and to show them that they have potential to chase their dreams no matter what. He never dreamed that it would be them who would inspire him.
Tarik Cohen's football camp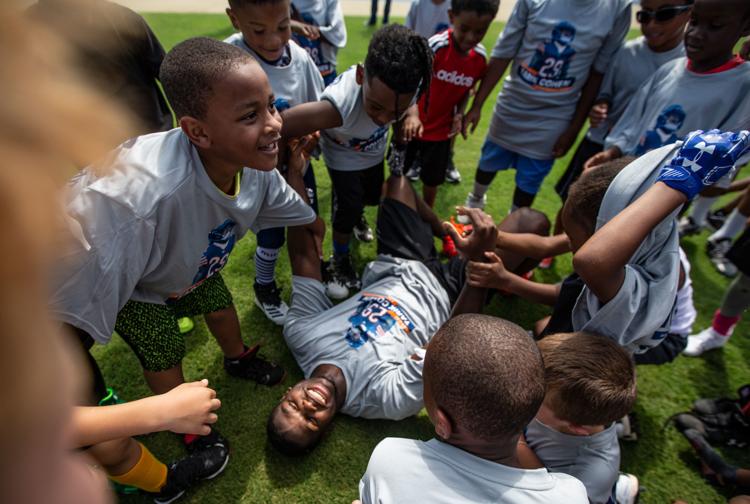 Tarik Cohen's football camp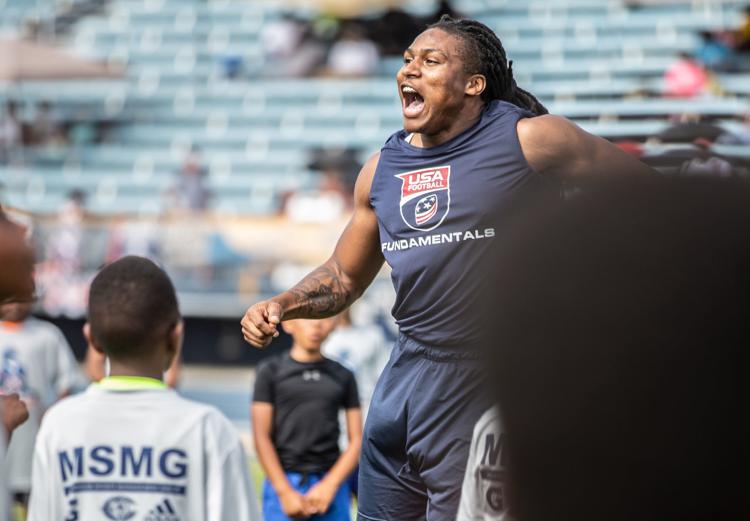 Tarik Cohen's football camp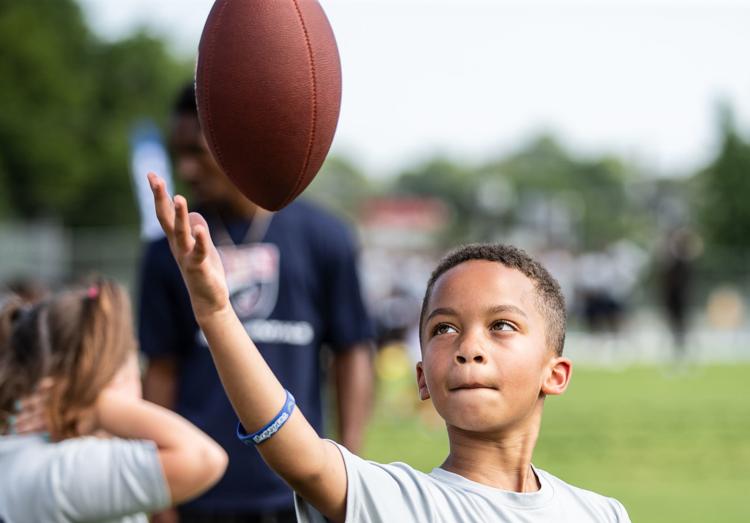 Tarik Cohen's football camp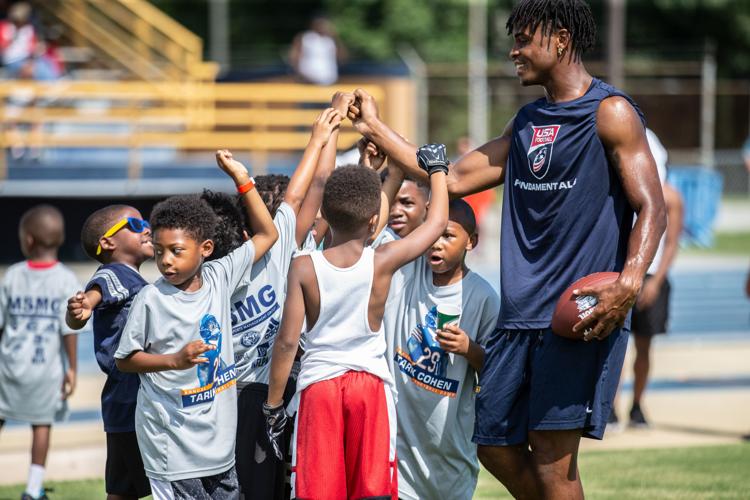 Tarik Cohen's football camp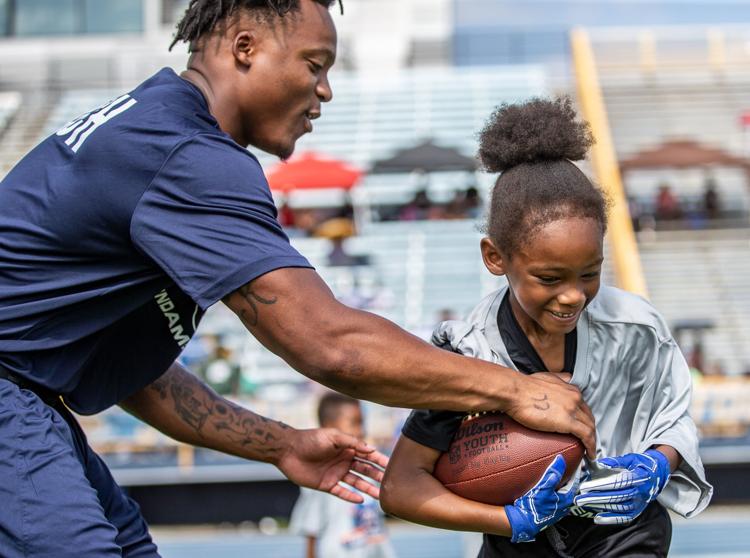 Tarik Cohen's football camp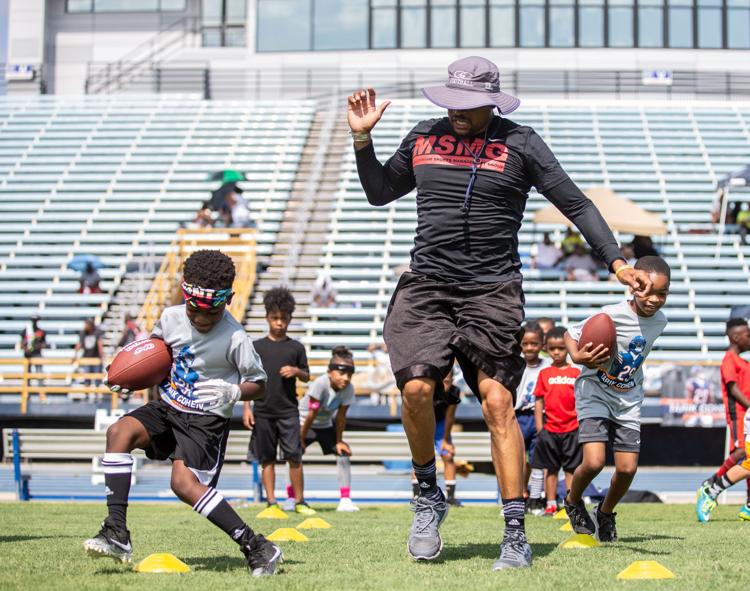 Tarik Cohen's football camp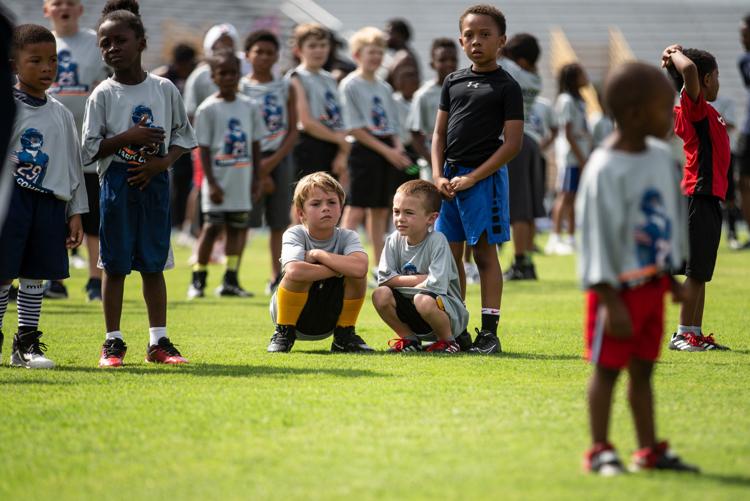 Tarik Cohen's football camp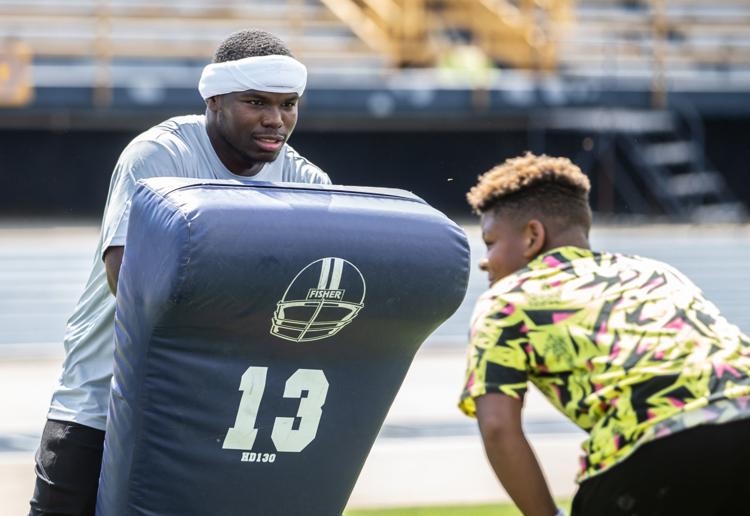 Tarik Cohen's football camp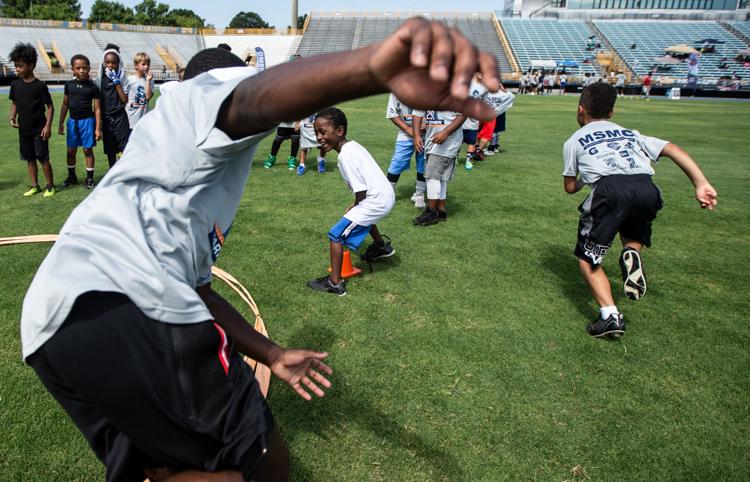 Tarik Cohen's football camp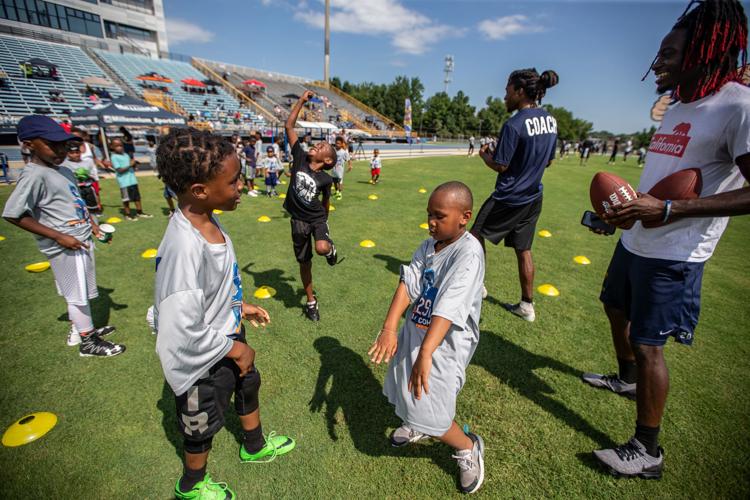 Tarik Cohen's football camp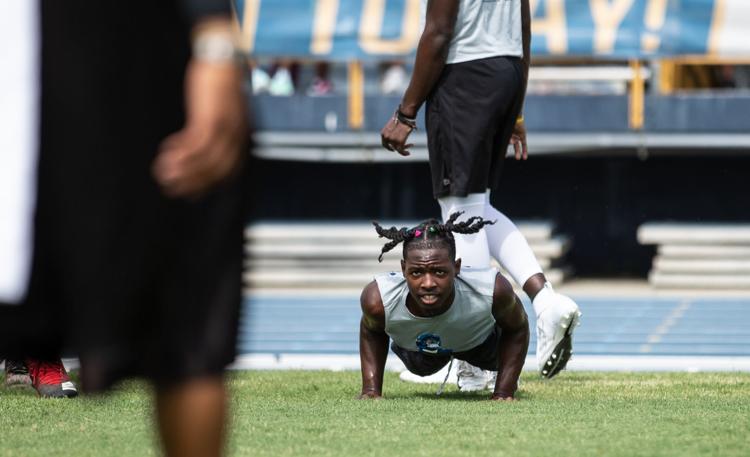 Tarik Cohen's football camp
Tarik Cohen's football camp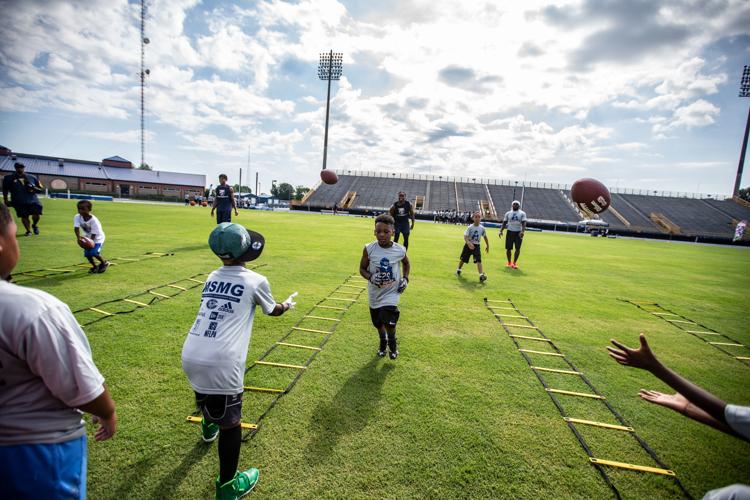 Tarik Cohen's football camp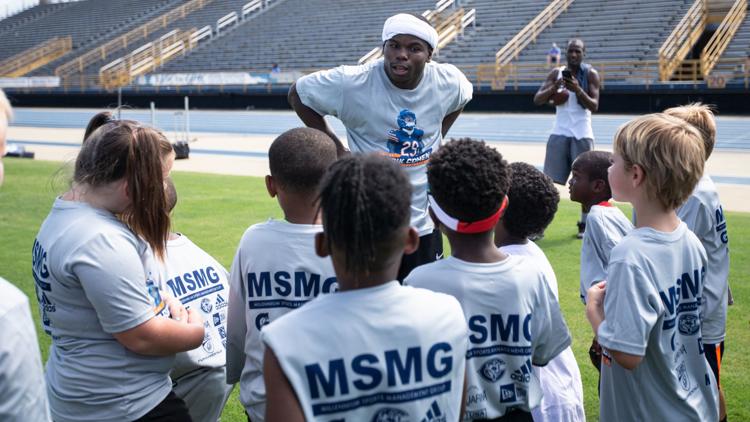 Tarik Cohen's football camp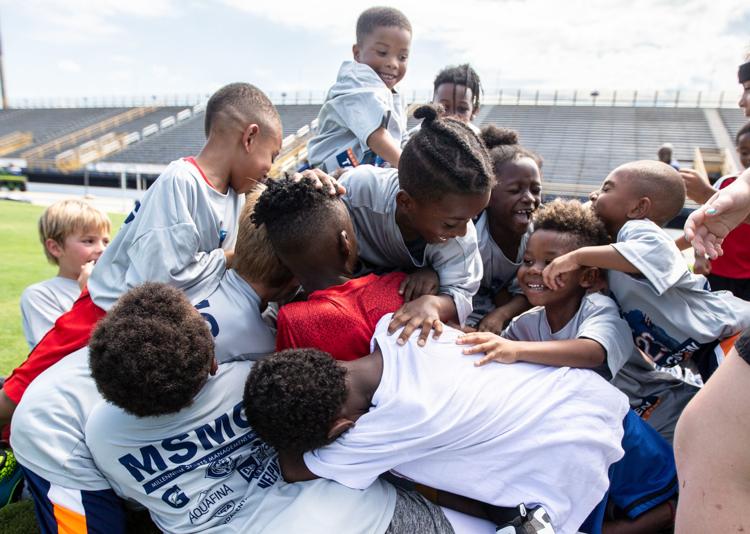 Tarik Cohen's football camp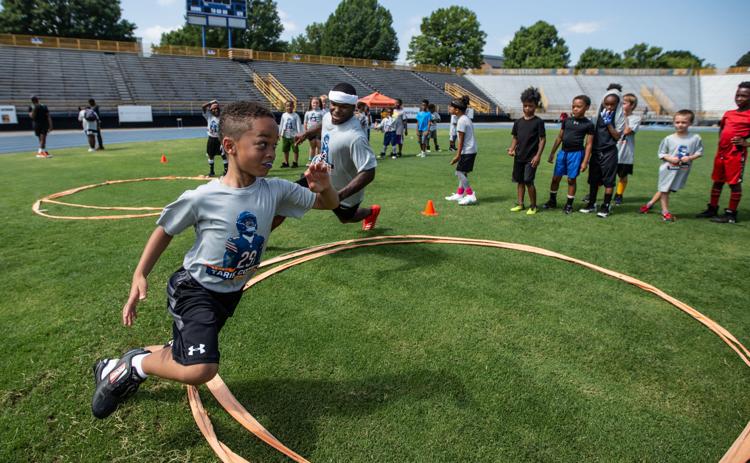 Tarik Cohen's football camp