I never thought much about it before now, but raising two girls was my life's calling.
Coaching two girls was my life's greatest challenge.
They're grown and gone now, raising my grandsons, which is an awesome irony. But I still think back to the days of broken arms and broken hearts, great victories and great defeats.
The images never leave me.
The news of Kobe Bryant's death has stunned us all while forcing each of us to make sense of what it means. Yes, he was a transcendent basketball player who said he once considered going to Duke before going straight to the NBA out of high school. He was drafted by the Charlotte Hornets, though he vowed to never play there. Here in North Carolina, he was that rare talent most of us only watched on television. We never really knew him.
His death alongside his 13-year-old daughter has sparked a viral sentiment among dads across the country, dads who raised daughters.
It's an odd sentiment in a sense, a post-mortem attempt to paint Bryant as a reconstructed father. That 19-year-old teenager in Colorado had a #girldad, too.
But stripped of the connotations, it's become its own movement, a recognition of daughters and their fathers who encouraged them to play sports, to chase their own dreams on their own terms, whether it be playing basketball or fast-pitch softball or the viola or the piano.
My kids chased all those things.
It was my older daughter, Ashley, who told me of Bryant's death, first asking me if it was real. She's a reporter's daughter at her core. I told her I had no idea. I was at a game, which is where I was much of her life growing up.
The truth is, for most of us fathers, it's Gigi's death that hits home. The truth is, we related far more to her than Bryant.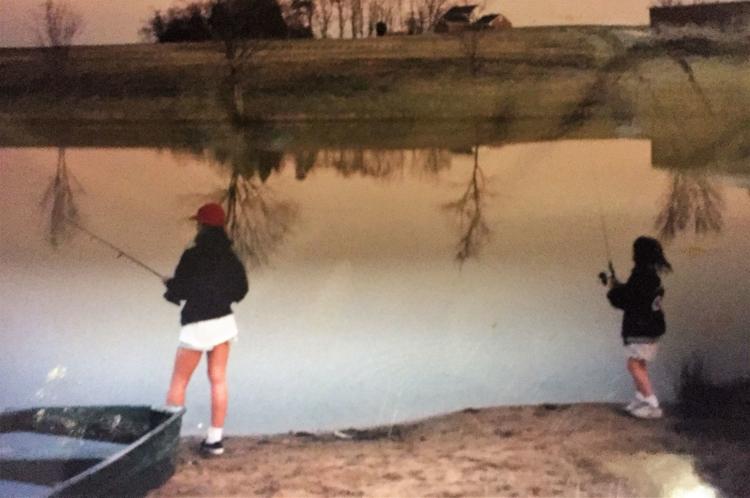 I still get chills thinking of my girls growing up, chasing their dreams while their dad watched from the sideline, pushing them, praising them, chastising them.
The images haunt me in some ways.
Ashley, at age 12, walking back upcourt and giving me a cold stare. Taylor, all of 8 years old, standing on first base looking at me to make sure she hadn't done something wrong.
Ash had just stolen the ball from the other team's point guard, but the ref had called her for a phantom foul.
"I'm going to make her cry," she said.
She was talking about the point guard, not the ref.
Taylor had just completed an unassisted triple play. She didn't even know what she'd done.
Raising girls and coaching girls isn't for the faint of heart. Juggling bows and ribbons with cleats and gauze is something not easily accomplished. But teaching life lessons is the common thread.
Most of the lessons were for me.
It would take me a few years to realize they were completely different. That I learned that on a ball field is fitting somehow. Ashley was driven. She played hurt, and she talked trash. She really did try to make the opposing point guards cry. We made it part of the game plan.
Taylor loved sports, too, but she was totally into the social part of it. She was far more comfortable in the dugout than on the field.
Yet both were the heart and soul of every team they played on.
To this day, Ashley can amaze her sons by picking up a walnut and nailing a tree trunk 30 yards away. Taylor can take the hook out of a largemouth bass, though she still refuses to touch a cricket.
My grandsons have hearts of gold, and that's a testament to their moms. I take no credit for that, just pure pride in how blessed I am.
We never want them to grow up. We all see our daughters as kids and remember how each day seemed like a lifetime.
And this tragedy makes us appreciate each day we get to watch them grow and correct the mistakes of their fathers.
That's the real message in all of this. That's what the hashtag really means.