CHARLOTTE — No sport honors our soldiers like NASCAR. No sport comes close.
This solemn weekend, amid fans and drivers, stock-car racing will once again show its true colors.
On Memorial Day weekend, our most hallowed holiday, NASCAR will pause before the Coca-Cola 600 to honor our fallen heroes. And then they'll go racing with the heroes on their windshields.
A tradition here for the past few years has been to put the names of soldiers killed in action on the cars themselves. And this year, two of those names will be fallen veterans from Greensboro.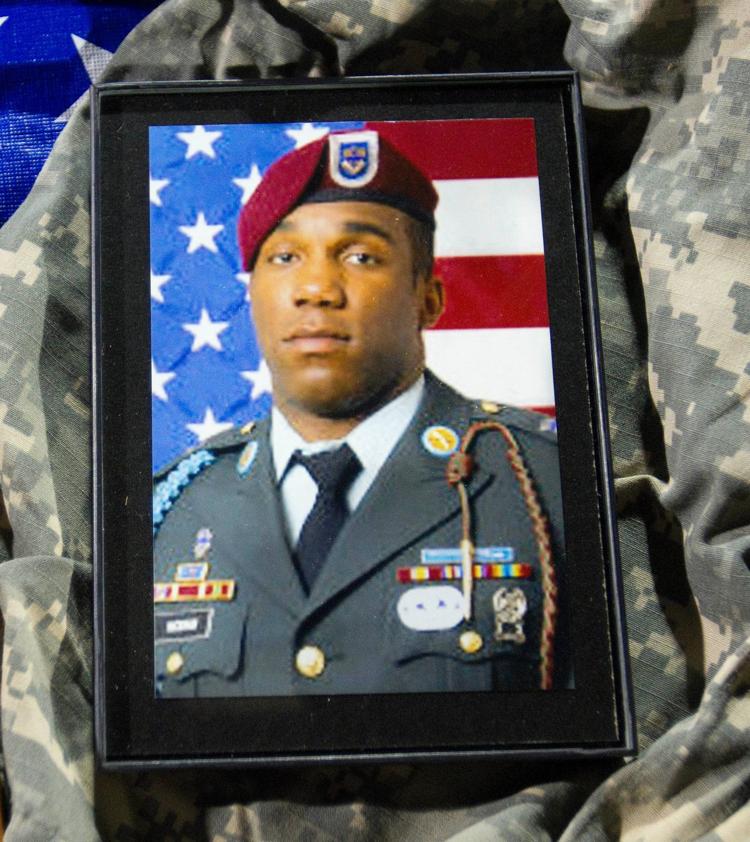 David Hickman was an athlete at Northeast Guilford High School, an all-conference linebacker for Tommy Pursley's Rams before enlisting in the Army. Hickman was killed only a few months after being deployed just after Memorial Day in 2011.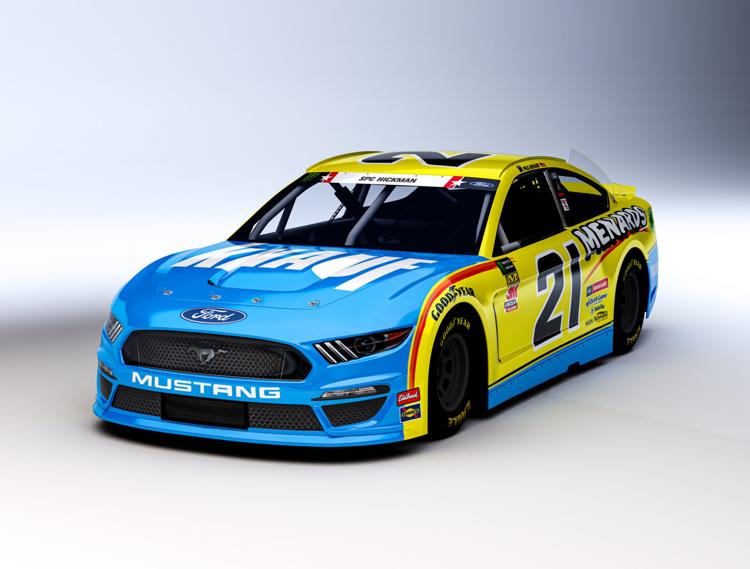 His name will be on the car driven by Paul Menard, one of 40 drivers who will bear the names of fallen soldiers.
Bantee Hall II was an honor student at Southeast Guilford and N.C. A&T, an Eagle scout and a junior deacon at Shiloh Baptist in Greensboro. He joined the Navy in 1995 and died in 2001 in a training mission.
His name will be on the car driven by Quin Houff.
The 600 Miles of Remembrance program is the launch of NASCAR Salutes, the racing industry's "collective expression of respect and gratitude for members of the U.S. Armed Forces, past and present."
It's a reminder that these men died for our country and a reminder that each and every one of them has a story.
We have many days set aside to honor American soldiers, and we sometimes get them confused. But this is the most important of them all, the most revered and consecrated. This day is for those who didn't come home.
Hickman was a warrior long before he left Greensboro. He played linebacker at Northeast, made all-conference and went to Ferrum to play football. Instead, he answered a different call, enlisted in the Army and joined the White Falcons, a battalion out of Fort Bragg in the 325th Airborne Infantry Regiment.
He was 23 when he was killed in Baghdad by a roadside bomb. Hickman was believed to be the last soldier killed in Operation Iraqi Freedom.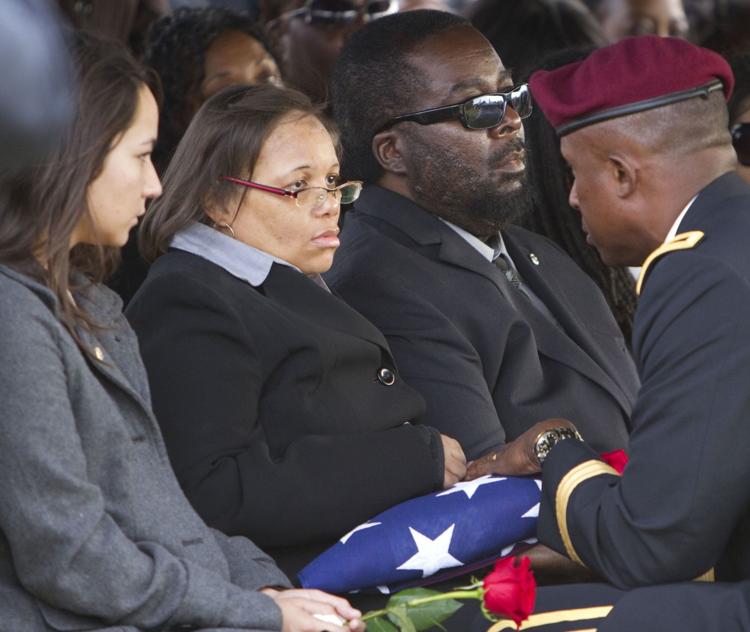 "I have mixed thoughts going back to that time," his father, also named David Hickman, said this week. "This is a hard time for us going back to 2011. It was right after Memorial Day when he was deployed."
Lt. Bantee Hall was a church and community leader in Greensboro, a man born to lead, his close friend Seymour Hardy Floyd told the News & Record in 2001.
"He was among my earliest heroes, only two years older than me and only in high school when I knew him, but he was a better leader and human being than most people I have known since," Floyd said. "The world would be an infinitely better place if there were more Bantees."
Hall enlisted in the Navy not long after graduating from A&T with a degree in chemical engineering. He became part of the Navy's training staff in Air Wing 6 out of Pensacola, Fla.
He was 31 when he died in a plane crash during a training mission near Mobile, Ala., in 2001.
Over time, we sometimes forget the sacrifices of those who chose to fight for our freedom. While many of the sports bodies around the country do their best to show respect, they almost always get it wrong or get it caught up in politics or maudlin expressions.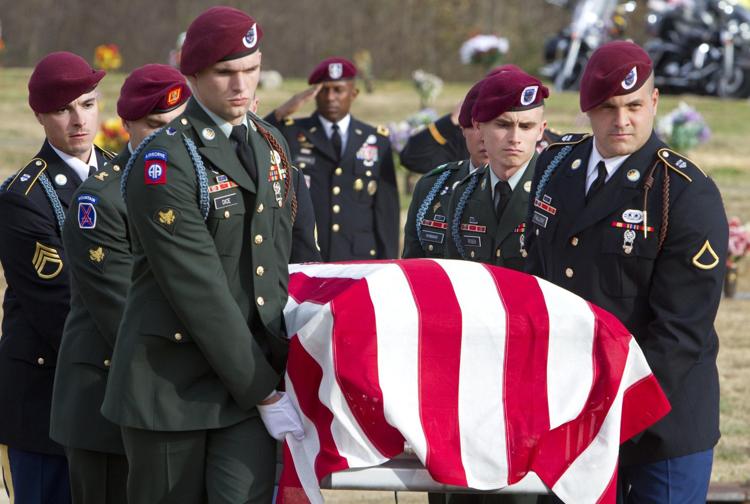 NASCAR does it differently. NASCAR does it simple. And it's not contrived. It's real.
"It's amazing" driver Jimmie Johnson said. "It's simply amazing. NASCAR does it the right way. It means so much to the families involved, and it's very cool to make a personal connection with them. Having grandparents who served, I have so much respect and am thankful for our military, both past and present, and for those who have made the ultimate sacrifice for our country. It's a very special weekend all around."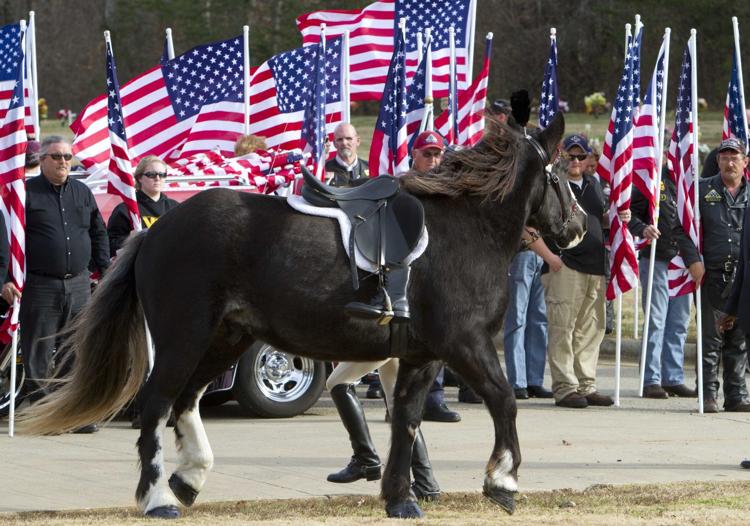 Memorial Day is a day of remembrance but also a day of perspective, not a celebration of our country or our freedom or even our respective armed services. There are separate days for those celebrations.
This is a day to remember those who didn't return from the call. And they deserve individual attention.
NASCAR tries to do just that, not so much with fireworks and military presence, though that's part of it. But with a solemn and simple gesture, a name on a windshield and a reminder that those who died for us were one of us.
And two of those being honored this weekend are from Greensboro.