Wake Forest basketball 2019-20: roster analysis
Brandon Childress | 6-0, 190 | Senior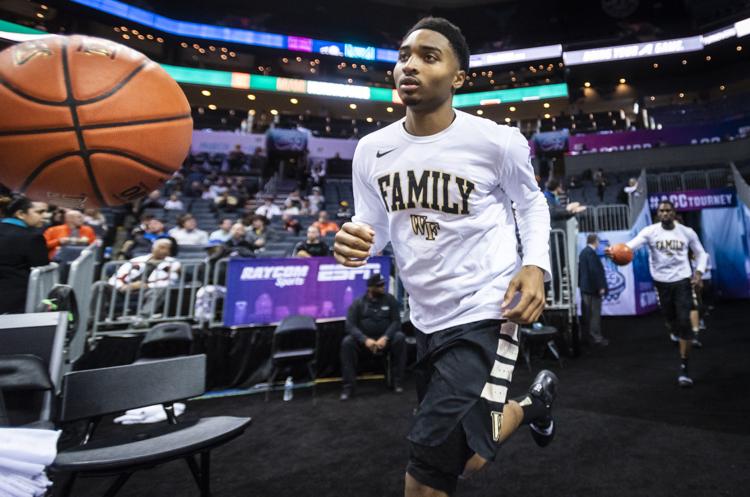 Role: Point guard and leader (x2)
How he fits: It's the same role as last season for Childress, but now with a season under his belt and reinforcements incoming in the backcourt. Childress shouldn't have to play the heavy minutes he had to last season – more on that below – which should allow him to improve upon offensive efficiency numbers that were somewhat volatile. He's now the only player on the roster who has played in an NCAA Tournament game.
Chaundee Brown | 6-5, 215 | Junior
Role: Stat-filling wing
How he fits: The physical tools have been there for Brown since he arrived in Winston-Salem, and last season saw further maturation and consistency from the Orlando, Fla., native. In his last seven games he scored 100 points and had 57 rebounds, averages of 14.3 points and 8.1 rebounds. Those should be targets for a player capable of garnering All-ACC attention, though it's worth monitoring his health as he returns from knee surgery in April.
Andrien White | 6-3, 190 | Senior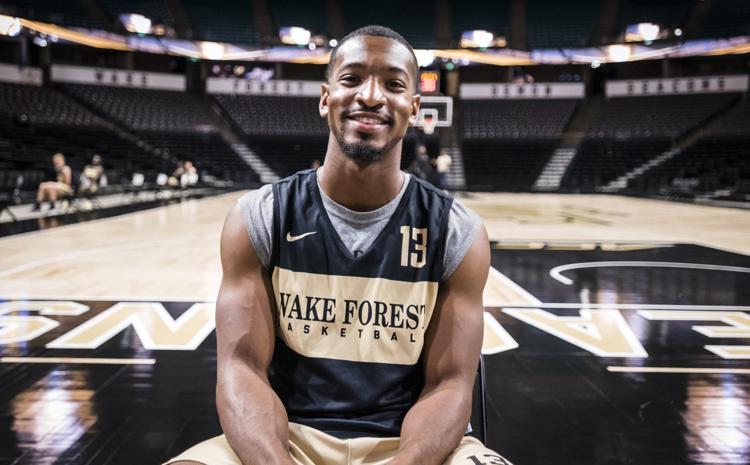 Role: Shooter and leader
How he fits: Received rave reviews as a practice-only player last season, and now forms an experienced backcourt with Childress. Scored more than 1,000 points in his three years at Charlotte and should help the Deacons' perimeter shooting, as he made 169 3-pointers with the 49ers.
Olivier Sarr | 7-0, 235 | Junior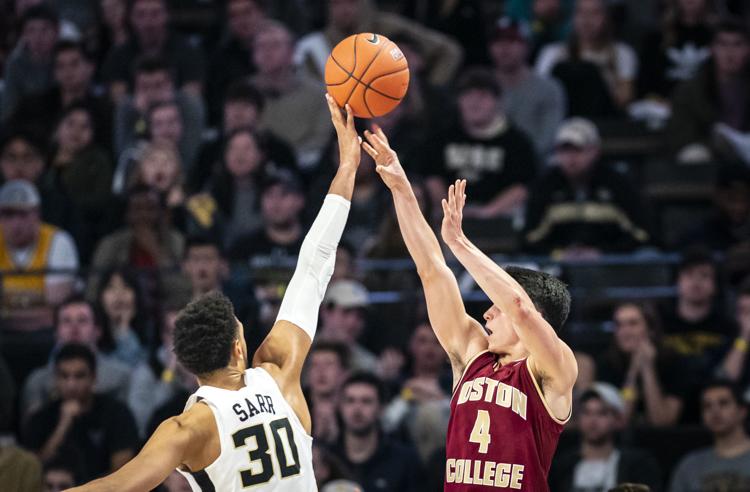 Role: Interior presence and stretch-five
How he fits: Bulked up last year but still had difficulties with foul trouble and rebounding. Without the insurance provided by Ikenna Smart, Sarr has to be improved in those areas – or Wake Forest will be trotting out undersized lineups or inexperienced post players.
Sharone Wright Jr. | 6-5, 180 | Sophomore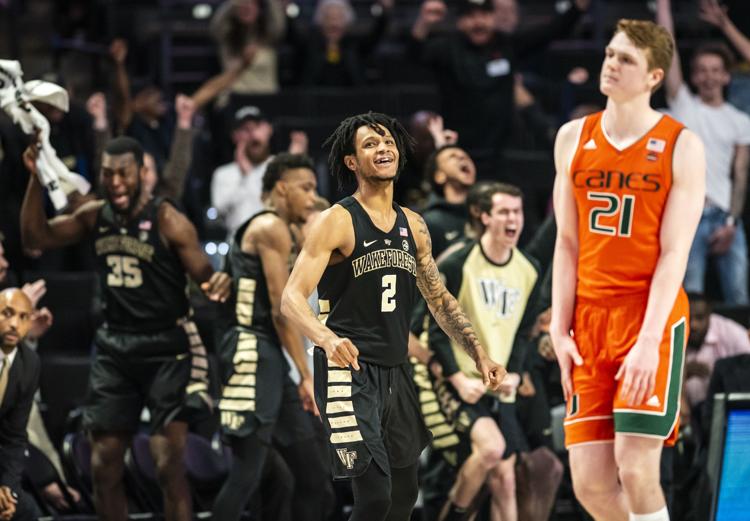 Role: Athlete
How he fits: Successful in spurts last season and disappeared in others, typical of a freshman. Wright shouldn't be depended on for an abundance of scoring, but he showed he's capable of scoring in bunches last season and those bursts could come more often. But Wright's value should come as a long and athletic wing who can be a lock-down defender and terror on fast breaks.
Torry Johnson | 6-3, 170 | Senior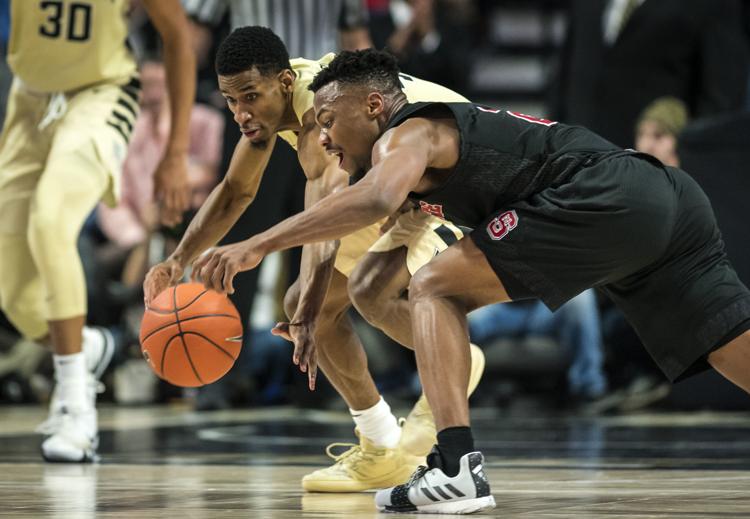 Role: Defensive stopper
How he fits: Also underwent surgery after the season, to repair a torn labrum that hindered him in the last month and a half of the season. Another backcourt piece who isn't likely to score 20-plus points, but showed his value to be on the defensive end.
Miles Lester | 6-0, 170 | Sophomore
Role: Shooter and backup point guard
How he fits: Non-scholarship player who, like White, also sat out last season but shined in practices. As a freshman at Rice, Lester hit 20 of 53 3-pointers and dished out 46 assists in 12.4 minutes per game.
Isaiah Mucius | 6-8, 190 | Sophomore
Role: Controlled energy
How he fits: First and foremost, the number attached to Mucius above – 190 pounds – has to go up, if it hasn't already. Wake Forest is limited inside beyond Sarr, and Mucius can change that if he's able to step into a stretch-four role. He's got the energy and positivity to succeed – he needs the shot selection and discipline to accompany it.
Ismael Massoud | 6-8, 200 | Freshman
Role: X-factor
How he fits: The highest-ranked recruit of Wake Forest's four-player class, per 247sports, the door seems open for Massoud to step into a significant role early – especially if he can provide outside shooting.
Ody Oguama | 6-9, 190 | Freshman
Role: Something inside
How he fits: Was the first enrollee of the freshman class and drew early praise from new associate head coach Rex Walters for his work ethic. Oguama is one of two incoming forwards who will have the chance to carve out roles for themselves on a roster with a mostly inexperienced frontcourt.
Michael Wynn | 6-6, 200 | Sophomore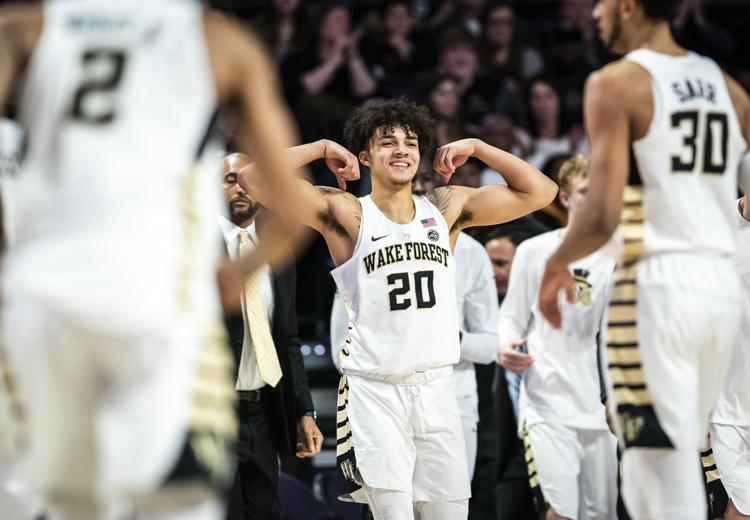 Role: Shooter
How he fits: We got a couple of glimpses last season that Wynn could become a viable long-range shooter for the Deacons as he develops, and that time needs to happen sooner rather than later. The Deacons were 328th in the country in 3-point percentage last season (30.8) and with the 3-point line moving back, Wynn's emergence as a 3-point shooter would be a needed boost.
Sunday Okeke | 6-8, 245 | Junior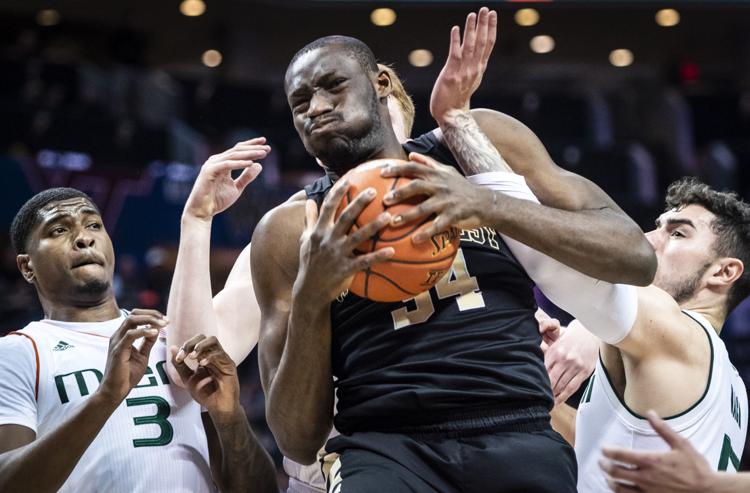 Role: Bruiser
How he fits: Might be the most projectable player on the roster, as it's a guarantee Okeke will get the most out of what opportunities he's given. Not the most skilled player, but capable of providing a physicality inside that could be necessary against most teams for the undersized Deacons.
Jahcobi Neath | 6-3, 170 | Freshman
Role: Backup point guard and student
How he fits: The Canadian point guard features plenty of athleticism, but for a team that will lose (at least) three guards after this season, the most important thing for Neath this season is to learn behind Childress, White and Johnson. That's not to say Neath can't or won't contribute on the court – but his most important role this season is probably as an understudy and as the point guard of the future.
Tariq Ingraham | 6-8, 230 | Freshman
Role: Bruiser
How he fits: The second incoming forward who seems to have a straightforward path to holding a significant role. Ingraham comes from a prestigious Philadelphia prep school and was the latest addition to the class, and provides further bulk in the middle.
Reserves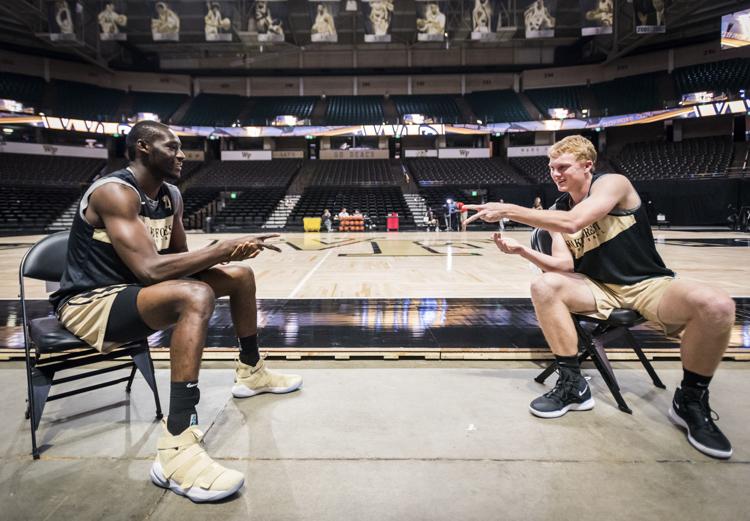 Blake Buchanan and Grant Van Beveren are the walk-ons (along with Lester and Okeke) on the Deacons' roster. Buchanan played in 10 games last season and Van Beveren is a freshman.