GREENSBORO — The MEAC's all-time assists leader is returning for one final basketball season at N.C. A&T.
Point guard Kam Langley, a rising senior from Southwest Guilford, has withdrawn his name from the NBA Draft pool and plans to finish his college career with the Aggies.
Langley, who led all NCAA Division I players with 247 assists last season, declared for the draft in late March but did not hire an agent, keeping his amateur status and allowing for a return to college.
Because of the coronavirus pandemic, a date for the NBA Draft has not been set.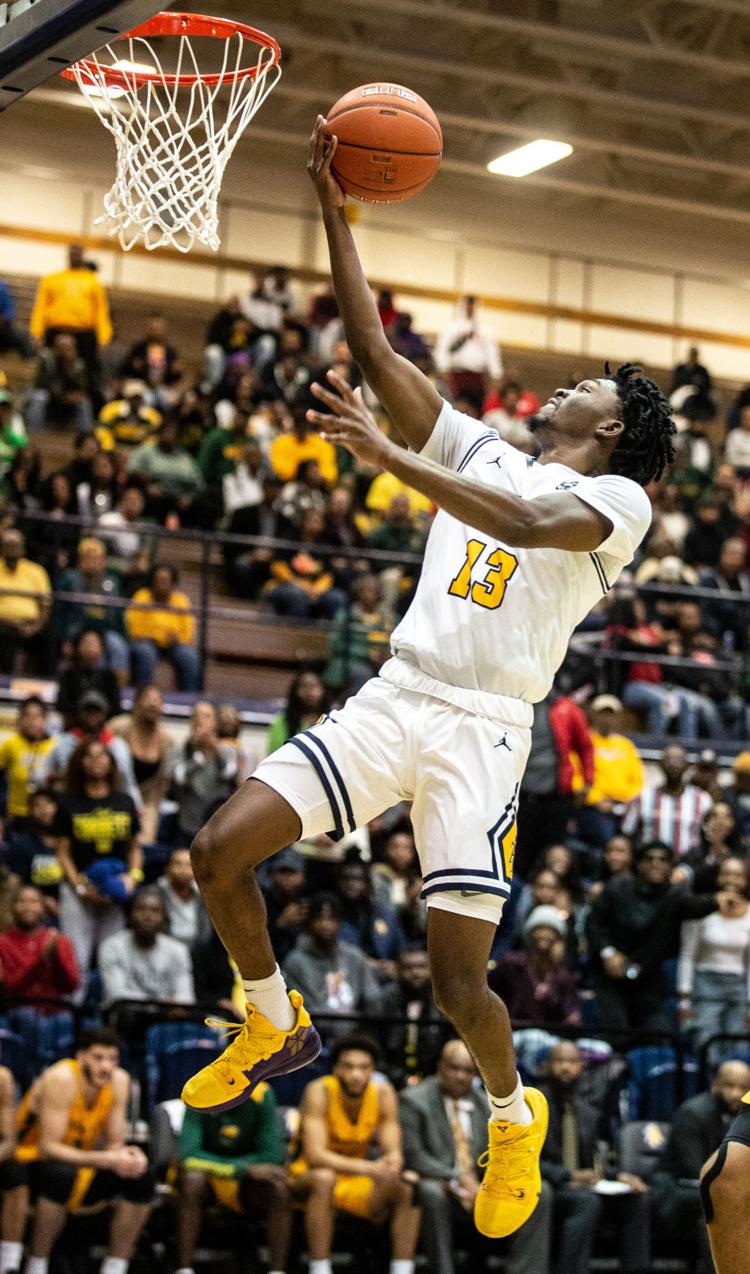 But on Thursday the NCAA announced it would allow college players until 10 days after the NBA Draft combine or Aug. 3 — whichever comes first — to withdraw from the postponed draft and retain their eligibility.
Langley didn't want to wait nearly two more months.
"I wanted to come back now, so I could have more time with my teammates before this one last season," Langley said Friday. "I was ready to come back. … It wasn't really a hard decision for me. I felt like the draft process has sort of run its course. I wanted to come back and finish what I started."
With NBA teams shut down since March 11 and planning for a July return, the draft process this season has been in limbo for months.
"Honestly, I haven't heard much from anybody," Langley said. "I really haven't heard from many teams, and that's part of the reason I decided to come back."
The limited feedback focused on Langley's jump shot. He's a career 46.8 percent field-goal shooter, but his strengths as an offensive player are being a pass-first point guard who can get to the rim.
"I feel like I can improve in all facets of my game. It's not one thing, it's everything can get better," Langley said. "But the main part is to try to get my jump shot more consistent. As a point guard in the NBA, you've got to be able to shoot the basketball at a high clip. So I want to make sure my jump shot is consistent.
"It's reps, but it's more than that. It's being mentally prepared. For me, shooting is all about confidence. You've got to know in your own mind that every shot you take is going in. It doesn't matter how you shoot it, as long as you're comfortable with the shot and you believe in your shot, that's all you need."
Langley, a three-year starter at A&T, averaged 9.4 points, 8.0 assists and 5.2 rebounds per game last season. The Aggies finished 17-15 and were the No. 2 seed in the MEAC Tournament when it abruptly ended because of the pandemic.
"It was very hard, the way it ended, just knowing we had a pretty good chance of winning the MEAC Tournament," Langley said. "We had good momentum, and we had beaten everyone who was left during the season. I really felt bad for our seniors, who put so much into this program."
A&T went 14-4 from Jan. 1 through the end of season under interim coach Will Jones' uptempo style of play, when Langley was turned loose.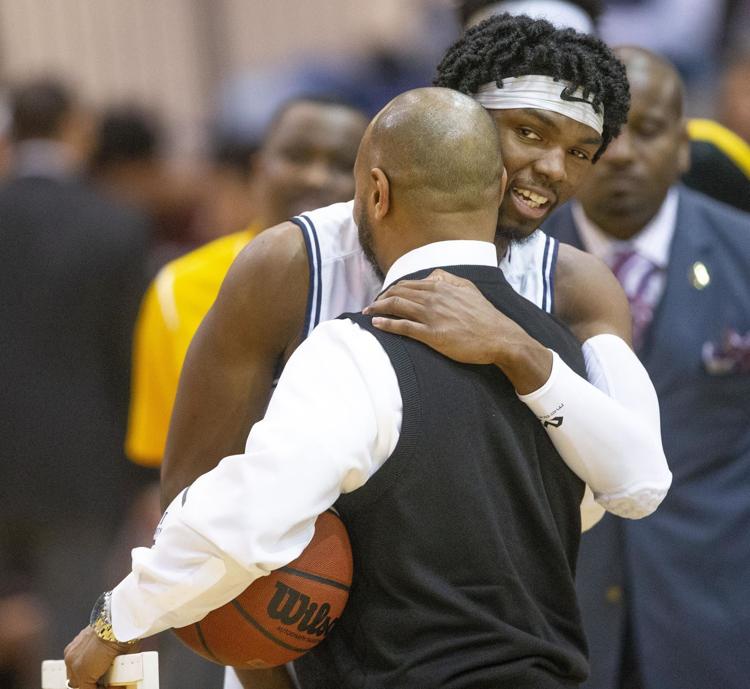 He broke A&T's all-time assists record in the final home game of the season, then broke the league record in an 86-77 victory over Howard in the MEAC Tournament, the Aggies' last game of the year. He heads into his senior season with 632 assists in 98 career games (6.4 average).
"It's a personal goal, yes, to push that (MEAC assists) number to where no one will ever touch it," Langley said. "But the real goal is to win an elusive MEAC ring that I so desperately want and get us back into the NCAA Tournament. That's what I really care about."
Langley majors in business management at A&T, and he's on course to earn his bachelor's degree next May.