GREENSBORO — N.C. A&T junior Stephen Davis, a backup defensive end and linebacker, has been suspended for one game by the MEAC and won't play in Saturday's homecoming football game against Howard.
Davis was the only Aggies player to receive further punishment after Sunday's halftime altercation at Florida A&M, a game A&T lost 34-31 in overtime.
Davis, All-MEAC wide receiver Elijah Bell and All-America cornerback Mac McCain were ejected before the start of the second half at FAMU when officials assessed every player on both teams unsportsmanlike-conduct penalties after a shoving match outside the locker rooms.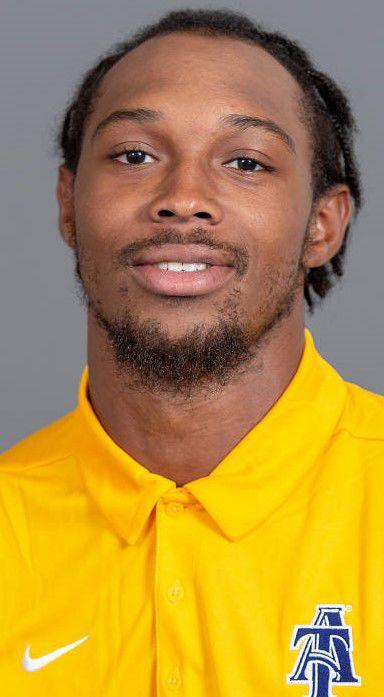 Bell and McCain are eligible to play Saturday. Both players were away from the halftime scuffle, but they were ejected because the blanket penalty on everyone was their second unsportsmanlike of the game.
The MEAC has also suspended Florida A&M's Jalen Brayboy, a starting offensive tackle, and Cameron Sapp, a third-string quarterback, for the Rattlers' next game for their roles in the altercation.
Davis, Brayboy and Sapp were ruled to have violated MEAC sportmanship policy that reads, "... student-athletes are expected to treat opponents with respect. They must be aware significant penalties will be applied for fighting, taunting an opponent, or other unethical conduct."
Florida A&M defensive coordinator Ralph Street won't face additional disciplinary action from the league. He was ejected along with Rattlers players Brayboy, Tim Williams and Andrew Davis after the halftime scuffle.
"Yes, (Street) was ejected for what happened at halftime," said Maurice Williams, the MEAC's assistant commissioner for media relations. "You go by what's reviewable on film and what's reported by the officials, and these will be the only suspensions from that incident."
Florida A&M plays at Morgan State on Saturday.
"We expect our student-athletes and coaches to demonstrate good sportsmanship before, during and after games," MEAC commissioner Dennis Thomas said in the league's statement announcing the suspensions.