GREENSBORO — Fifty years after helping charter the Mid-Eastern Athletic Conference, N.C. A&T is leaving for the Big South.
Eugene Marshall says yes. Unequivocally.
Marshall should know. The athletics director at Hampton University, he has helped lead the Pirates' transition from the MEAC to the Big South beginning with the 2018-19 school year.
"A&T is not going to have the same problems we had," Marshall said, "simply because we went first.
"It's like Jackie Robinson was the first African-American baseball player in the major leagues, and Larry Doby was second. Now, don't get me wrong: Larry Doby faced some hard times. But Jackie Robinson caught the most of it. I do believe there will be some challenges for A&T, but I think we've paved the way."
A&T learned at least one lesson from Hampton, which made an abrupt exit from the MEAC, making a mess of the old league's scheduling process. A&T's exit strategy includes one last full year in the MEAC in 2020-21.
The next season, A&T and Hampton will be the only historically black universities in the Big South, a mantle the Pirates carried alone since joining in 2018-19.
"Listen, Hampton University and North Carolina A&T University will always be HBCUs," Marshall said. "You don't have to play in an all-HBCU conference. It doesn't matter where you are, your identity does not change.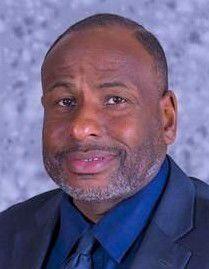 "I am an African-American athletics director. That will never change, whether I work at Hampton or before when I worked at Iona or West Point or Ramapo (College). That does not change. What does change is the perception of the outside world to these institutions, which I believe will be very beneficial. Because some of the things people thought we were, we are not. A&T is going to bring high-caliber athletics and academics to the Big South, just like we did."
The benefits of the move have been tangible, Marshall said.
The Big South has a media deal with ESPN, and Marshall said this school year 79 of the Pirates' athletic contests will be shown on ESPNU or the ESPN-plus streaming service.
"That's not only something that can be seen locally or regionally," Marshall said, "but it's available nationally and internationally. That's enhanced our brand."
When A&T joins, it will be one of 11 full members of the Big South, all of them in North Carolina, South Carolina and Virginia. The league's compact geography saves on travel costs.
"Yes, there is a savings there," Marshall said. "But it's not just the travel. The games are on different days. Sometimes you still may stay over an extra night, but there's less of that. It has definitely helped out with a lot less missed class time for our student-athletes."
Hampton has also benefitted from, of all things, its gear.
"It also allows us to have our own Under Armour head-to-toe agreement," Marshall said. "That's a great relationship, and we have one of the better Under Armour agreements for a university our size. It's not like the MEAC or SWAC or CIAA, where it's a league sponsorship. We got out of that, and now we can have our own deal."
Hampton experienced push-back from its alumni, Marshall said, and some are still not happy with leaving the comfort and familiarity of an all-HBCU conference for the unknown of the Big South.
The Priates have begun to rekindle some of their old rivalries, playing non-league games against MEAC members Howard and Norfolk State, as well as longstanding relationships with Virginia Union and Elizabeth City State.
And after next season, A&T and Hampton become natural rivals again.
"There are pluses and minuses with everything," Marshall said. "You do miss the relationships you had for so long with your MEAC brothers. That takes some time for the alumni to get used to. Our kids had to adjust to a new schedule, and the Big South kids had to adjust to a new culture. I don't think that was a drawback at all. It was just new."
In the end, Marshall said, every university must do what's best for its own self-interest. And if asked, he would not offer A&T advice simply because the Aggies don't need it.
"They're doing a great job," Marshall said. "They saw our blueprint, and they tailored what they've done to fit A&T. The best thing they can do is follow what A&T wants to do. Don't follow what Hampton did, or what Tennessee State did, or what any other school did. Do what A&T does, just like we did what Hampton does."