GREENSBORO — A quick glance at N.C. A&T's remaining football schedule shows six games, three against teams with winning records.
The No. 11 Aggies (4-1, 2-0 MEAC) play Florida A&M (5-1, 3-0) at 2 p.m. Sunday at Bragg Stadium in Tallahassee. It's a matchup of two of the league's three remaining unbeatens, although the Rattlers are on NCAA probation, ineligible for a MEAC title and banned from the postseason.
So games like this become FAMU's postseason.
"It's a very significant game," A&T coach Sam Washington said, "and a very worthy opponent."
Five things to know about this one …
1. Ryan Stanley
Florida A&M's senior quarterback is the focal point of the Rattlers. He's the leading passer in the MEAC this season, and he's set to make his fourth career start against the Aggies.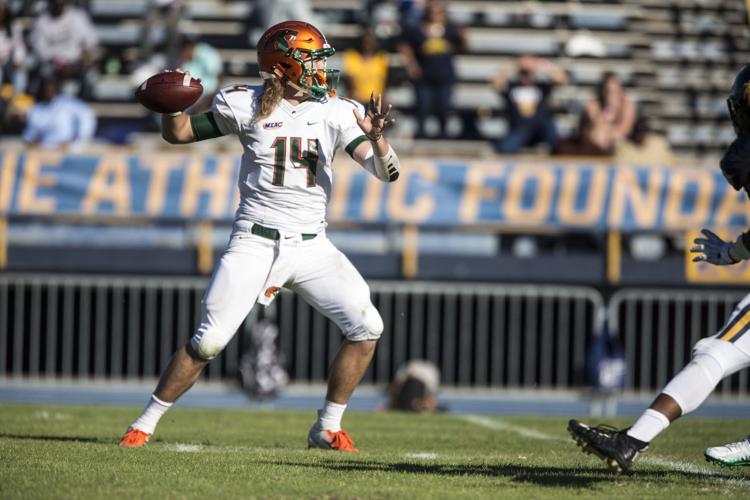 Stanley was 28-for-53 passing for 313 yards and a touchdown in last year's 22-21 upset victory last year. Quick on his feet, he's been sacked just three times in his three games against A&T.
"Pass rush is the best pass defense," Washington said. "We're going to have to get after him with four, five and sometimes six (pass rushers). Because we cannot allow him to sit back there, pat the ball, set his feet and choose his way. We've got to force the issue."
Over the last four years, Stanley has evolved from a running quarterback who can pass into a passer who can run, Washington said.
"So you want him out of the pocket?" a reporter asked the coach this week.
"I want him on the ground," Washington deadpanned. "We cannot allow him to stand on his spot and feel comfortable throwing the football. We've got to make him move and get him off his spot."
2. Special teams
Florida A&M's Chris Faddoul can flip the field. The senior averages a league-best 46.9 yards per punt, and 11 of Faddoul's 26 punts have traveled more than 50 yards. Last year against A&T, he placed two of his punts at the 4-yard line and another at the 6.
Meanwhile, senior kicker Yahia Aly, who won last year's game with a 26-yard field goal with 4 seconds left in the fourth quarter, has made 5-of-9 attempts this year with a long of 52 yards.
A&T's specialists have been excellent, too. Junior kicker Noel Ruiz is a MEAC-best 8-for-10 on field-goal attempts (he's made eight in a row) and tied the school record with a 52-yarder to win the Elon game. And sophomore punter Michael Rivers averages 41.5 yards per punt, second in the league behind Faddoul.
3. Jah-Maine Martin
A&T's junior running back ranks second in the nation with 742 rushing yards and averages a nation-leading 9.3 yards per carry. He's averaging 148.4 rushing yards per game.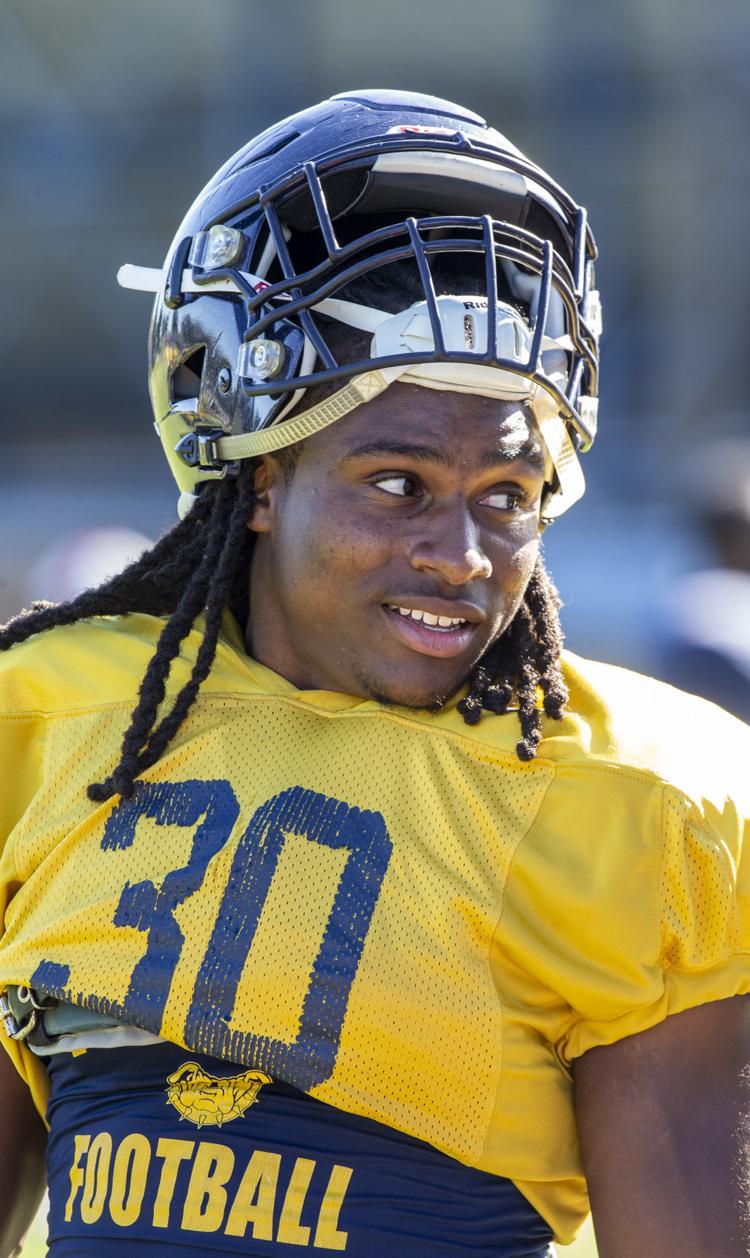 Florida A&M's defense should be a challenge, though. The Rattlers rank No. 2 in the MEAC (behind only A&T) in rushing defense, allowing 3.5 yards per carry and 111.2 per game.
"They definitely fly around a lot," A&T quarterback Kylil Carter said. "All 11 guys run to the ball every single play. That's the stuff you look at when you look at a defense. Nobody's slacking off. They play hard. We've got to play harder."
Terry Jefferson, a senior strong safety, averages 6.2 tackles per game to lead FAMU. And sophomore Markquese Bell, a hybrid safety and linebacker, has impressed Washington.
"No. 5 (Bell) back there will hit you," Washington said. "That's perhaps the strength of their defensive team, the mid-level. Hopefully we can do some things to get them going in one direction and head back the other way."
4. Zach Leslie
A&T's leading receiver last year, the junior got off to a slow start and has been overshadowed by senior star Elijah Bell, who holds school records for career catches, yards and touchdowns.
But Leslie is coming off a big game last time out, with four catches for 106 yards and two touchdowns. He, Bell and slot receiver Korey Banks have combined to catch 53 of quarterback Carter's 63 completions.
"(Leslie) needed some touches," Washington said. "He's a great downfield blocker. But it's very difficult for a receiver to go out and block all day and not have a ball thrown to you. I'm sure he was getting frustrated, but I really admire that young man because he never once complained about not getting the ball."
5. Pass defense
A&T had an open week before this game, and Washington said the team spent the extra practice time working on fundamentals and pass defense.
"We work on the basics (in open weeks), the run-block-tackle stuff," Washington said. "But this week also allowed us to do some additional pass coverages. We were able to add on and increase our playbook. … Pass defense is going to be very critical this game. The quarterback is legit, a true Division I quarterback who throws the ball extremely well and can read coverages. He makes plays."
Florida A&M's top receiver, Xavier Smith, leads the MEAC in catches (44), receiving yards (595) and touchdown catches (5). On the other side, 6-foot-3 freshman wide receiver David Manigo has 33 catches and three TDs.
But the key, again, is Stanley.
"We've got to get pressure on him," A&T defensive tackle Justin Cates said. "If we can get pressure with just the front four, that makes it easier. Then we can drop as many as we want into coverage. … He will turn the ball over trying to make plays. He's thrown some interceptions in crunch time. If we can get to him, we can make him make a mistake — interception, fumble, something."