GREENSBORO — For now, the talk of N.C. A&T moving up to the Football Bowl Subdivision is just that.
The Aggies, winners of four of the last five MEAC championships and three of the first four Celebration Bowls that crown black college football's national champion, are not leaving the MEAC anytime soon.
But in his address at Friday's Faculty Institute to start the new school year, A&T Chancellor Harold Martin brought up FBS during a PowerPoint presentation.
The slide that launched a thousand rumors reads:
DO WE WANT TO BE TRANSFORMATIVE
How high do we want to rise?
> R1 Research University
> Division 1 – Football Bowl Subdivision
Earl Hilton, A&T's athletics director, cautioned outsiders not to take the chancellor's remarks out of context.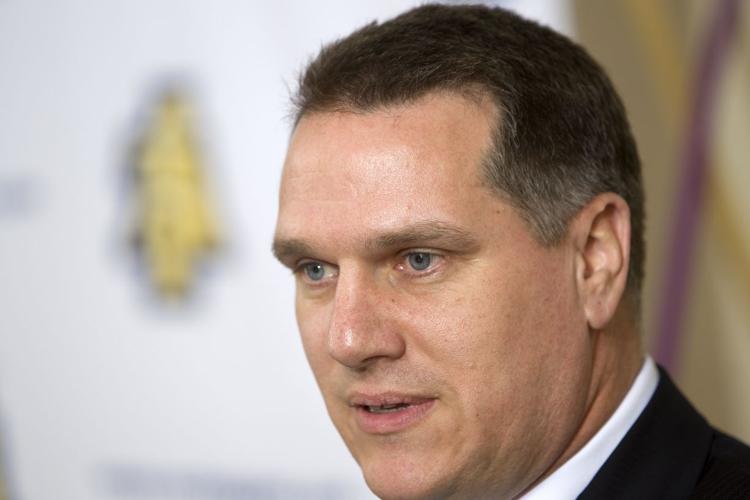 "I don't want to put words in the chancellor's mouth," Hilton said. "These are my thoughts. What I heard is he was describing the idea that we want to be transformative at A&T. He got here 10 years ago, and the question he asked the faculty and staff at that time was, 'Do you want to compete?' And … the answer was, 'Yes, we want to compete.'
"So the question he posed on Friday is, 'Are we ready to be transformative? And what does transformative look like?' What are the goals we want to set for ourselves? How do we want to think of ourselves going forward? And that covers the entire institution: in athletics, in academics, in research, in our impact on the Greensboro community. Where do we want to move next?"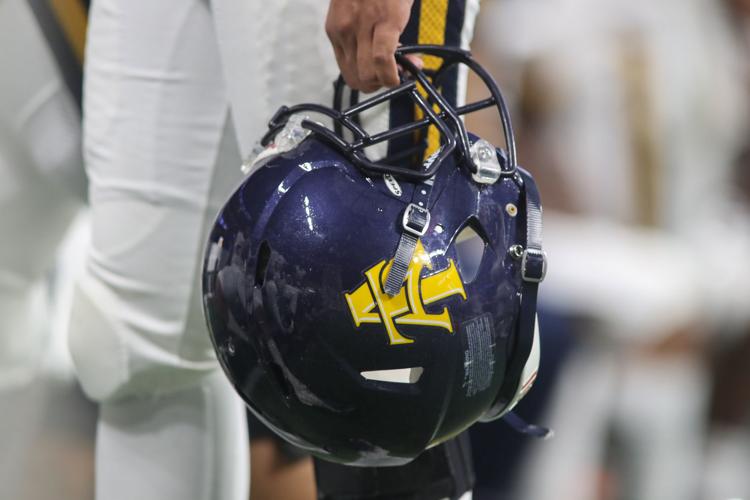 That does not mean a move up to FBS is imminent.
"It was certainly not an announcement of any kind of transition," Hilton said. "It is a thought exercise. It's the chancellor saying, 'Our best work is in front of us.' We expect to continue to grow."
A&T, one of the founding members of the MEAC, has played in the second-tier Football Championship Subdivision, known as Division I-AA from 1978 to 2005, for the past 41 years.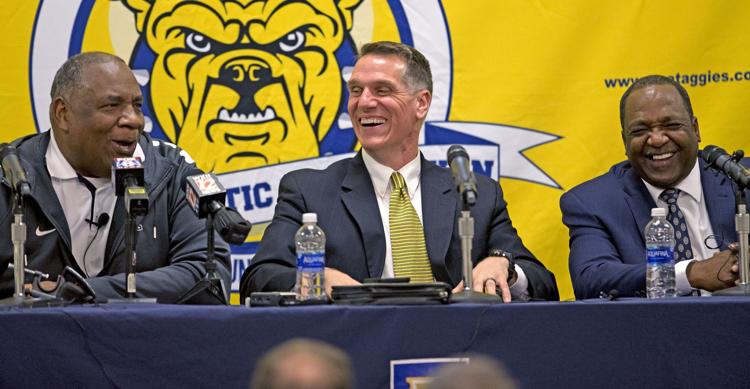 And since Hilton made Rod Broadway his first hire in February 2011, A&T has been one of the most successful FCS programs in the country, going 62-18 the last seven years. In those years, A&T has won non-conference road games at FCS powerhouses Appalachian State and Jacksonville State as well as at FBS programs Kent State, UNC-Charlotte and East Carolina.
The Aggies are ranked No. 19 in the FCS coaches poll and No. 20 in the FCS top 25 heading into their season opener Aug. 31 against No. 21/21 Elon at BB&T Stadium.
But a move up to FBS would come with a raft of obstacles.
Cost is the biggest. An FCS team gets the equivalent of 63 scholarships to split among the players on its roster. An FBS team gets 85 full scholarships. But besides the 22 extra scholarships are necessary increases in administrative staff, trainers, academic counselors and other support staff.
A move up would almost certainly come with increased cost-of-attendance issues, bigger recruiting budgets and new facilities. There are minimums for stadium size and ticket sales, although A&T likely already meets those criteria.
Then there's the question of going independent in football or finding a spot in an FBS league. That could lead to much more expensive travel.
It's a lot. And it's not going to happen soon.
"I'm not going to say it won't happen someday," Hilton said. "There's nothing formally in place to discuss it right now. There's no timeline. But it's an exercise to talk about what transformative would look like in A&T athletics.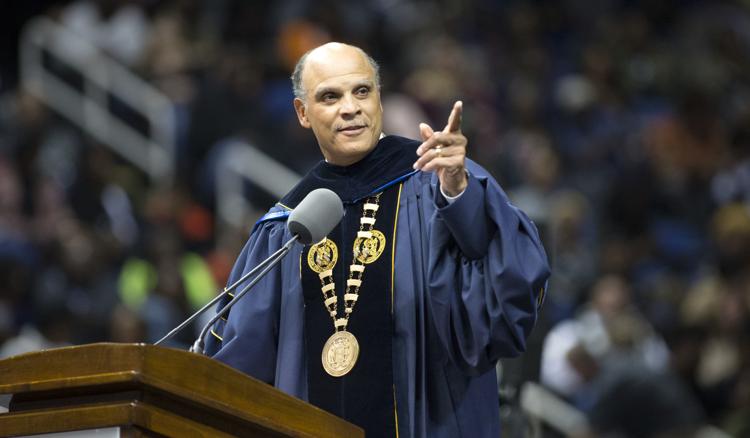 "It's an exercise for all of us. Let's force ourselves outside the box, to think bigger than we normally think. Not just in athletics, but across every aspect of the university. … Let's push ourselves to be better."