ASHEVILLE — And now The G waits. And hopes.
UNCG's postseason fate is in the hands of the NCAA Tournament selection committee. Maybe they'll make the Spartans (28-6) the first Southern Conference team in history to receive an at-large berth.
Such is the fickle cruelty of March in the world of mid-major college basketball.
Five months and 33 games come down to one night, when everything can evaporate in just a few precious minutes in the thin mountain air.
UNCG missed a chance to punch its own ticket, as the second-seeded Spartans lost a 70-58 heartbreaker to the top seed, No. 20 Wofford, in the conference tournament finals tonight in the sold-out, 6,400-seat U.S. Cellular Center in Asheville.
Fletcher Magee scored 20 points for the Terriers (29-4), who ran the table in the regular season and also earned the SoCon's automatic berth in the NCAA Tournament by sweeping three games in Asheville, running their winning streak to 20.
"I'm going to say this," UNCG coach Wes Miller said. "If this conference doesn't get two bids, I will lose a lot of confidence in what this whole selection process is about."
Because on this night, the difference between UNCG and No. 20 Wofford wasn't much.
Don't be fooled by the 12-point margin of victory. UNCG had the Terriers on the ropes and led for 33 minutes and 23 seconds of a 40-minute game. If this were the electoral college, UNCG would be in.
The Spartans trailed by five with 2:15 left, missed a couple of shots and time became the enemy. They were forced to foul.
Yes, Wofford closed the game on a 20-3 scoring run over the final 5:41. But 13 of those points were free throws.
"We were fouling late," Miller said. "It was a two-possession game with 2 minutes left. … We had trouble scoring down the stretch. You go cold on offense, and they score at the free-throw line, and it gets away from you."
And so, too, the automatic bid to the NCAA Tournament got away. Miller believes his team deserves an at-large berth.
"Just look at where this league is ranked nationally," Miller said. "Other leagues that have been ranked here in past years have gotten multiple bids. We have a top-20 team, and (Wofford) played like it all year. And we've got a couple other really dang good teams. I've got one here.
"I'm looking at our resumé: We've lost six games, and they're all 'Quad 1' losses. We have have two 'Quad 1' wins. We have no losses in any other quad. We have an unbelievable resumé to get in the NCAA Tournament. If the one team that's keeping us out is Wofford, who's a top-20 team in the nation, that just doesn't seem right to me. My team deserves to be in, and this league deserves multiple bids. But we'll see. Because that is completely out of our hands."
UNC Greensboro's Wins Above Bubble rating is better than Iowa State, Temple, UCF, VCU, NC State, Minnesota, Utah State, Ole Miss, Clemson, Belmont, Ohio State, Indiana, Baylor, Syracuse, TCU, Seton Hall, Arizona State, St. John's, I can't fit all the other teams in one twee— https://t.co/w6zu5TPQSl

— Matt Norlander (@MattNorlander) March 12, 2019
All six of UNCG's losses have come against teams that were or are ranked among the AP Top 25: LSU, Kentucky, Furman (which the Spartans also beat twice) and now three to Wofford. The last loss dropped the Spartans to 0-32 all-time in games against ranked teams.
But the resumé might not be strong enough. UNCG started the day No. 57 in the NCAA's new NET Rankings.
In those critical rankings, a tool for the selection committee, UNCG trails a bunch of middling teams from the Power Five conferences, as well as four American Athletic Conference teams (Cincinnati, Central Florida, Temple and Memphis) and a couple of mid-major darlings, Lipscomb and Belmont, who both also lost in their conference tournament finals.
"Realistically, Greensboro's chances probably aren't good," Wofford coach Mike Young said. "And that's a travesty.
"When you consider what they've done and the year they've had, they belong. They've got really good players. They're deserving. It bothers me. I'm thrilled that we're going, thrilled that we have the automatic qualifier. But Greensboro's deserving and Furman deserves an opportunity. It's hard. This isn't a charity event. You play your way in, and we all know that.
"I hope like crazy we get three in. I know that's not going to happen. But I hope we get another one besides us who squeaks in some way, somehow. Because they would have an opportunity to beat somebody."
Wofford beat UNCG with its depth. The Terriers other shooting guard, Nathan Hoover, scored all 20 of his points in the second half and had eight straight in the stretch where Wofford took the lead for good.
UNCG senior Francis Alonso scored 21 points in his final SoCon game, and sophomore Isaiah Miller finished with 19 on 8-for-9 shooting.
Alonso sat behind a microphone on the dais in the postgame news conference, bleary-eyed from tears, his voice choked with emotion.
"I'm so damn proud," Alonso said, "so grateful for the opportunity the coaches gave me and how they treat me, not only as a player but as a person as well. That's the most beautiful thing that I've seen in sport. I'm always going to have UNCG in my heart. I have no doubt."
Alonso led UNCG into three consecutive SoCon championship games. He's been to the NIT. He's been to the NCAA Tournament. He believes another postseason awaits.
"My conscious is at peace right now," Alonso said, "because we have shown to everybody that this team is an NCAA Tournament team. Unfortunately, we cannot control the decision. But we have shown it. That's the truth."
This, too, is true: The fine regular season is over, and so is the strong run through the conference tournament.
The Spartans' fate is out of their hands.
All that's left is to wait. And hope.
UNCG vs Wofford in Southern Conference championship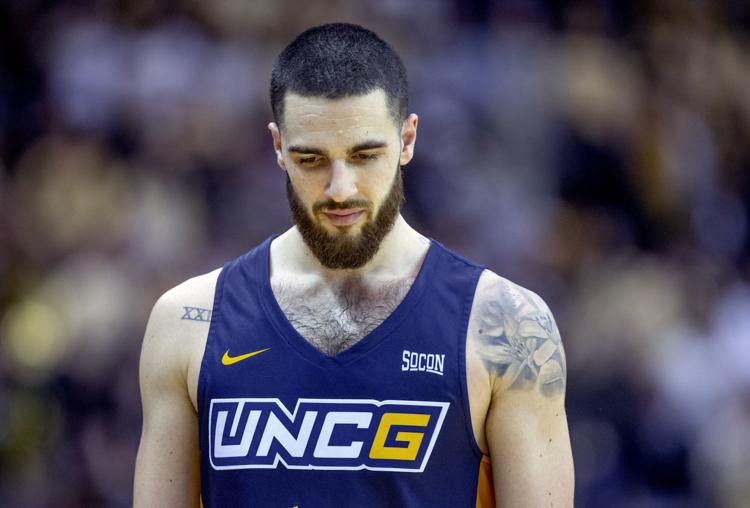 UNCG vs Wofford in Southern Conference championship
UNCG vs Wofford in Southern Conference championship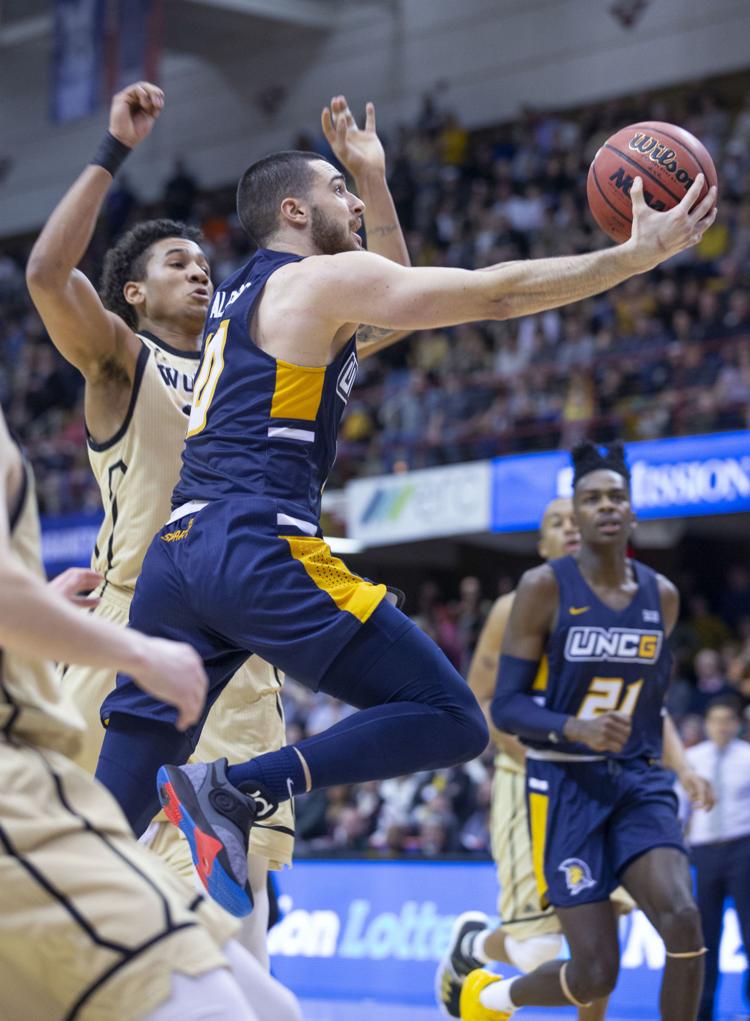 UNCG vs Wofford in Southern Conference championship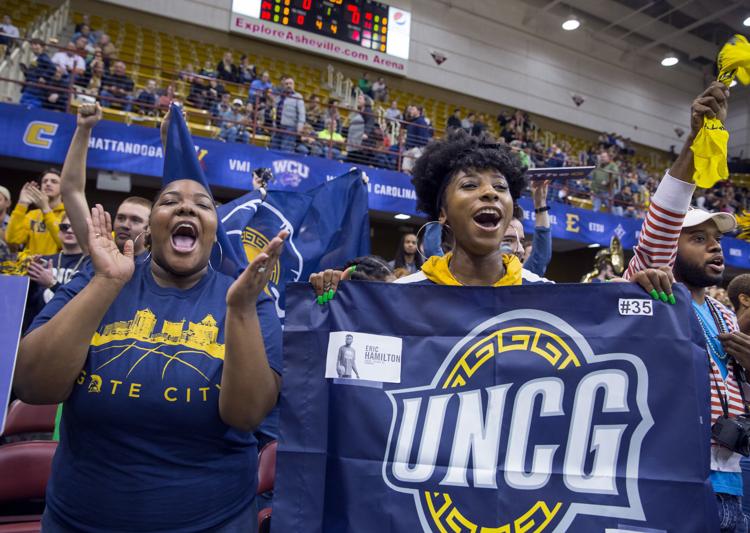 UNCG vs Wofford in Southern Conference championship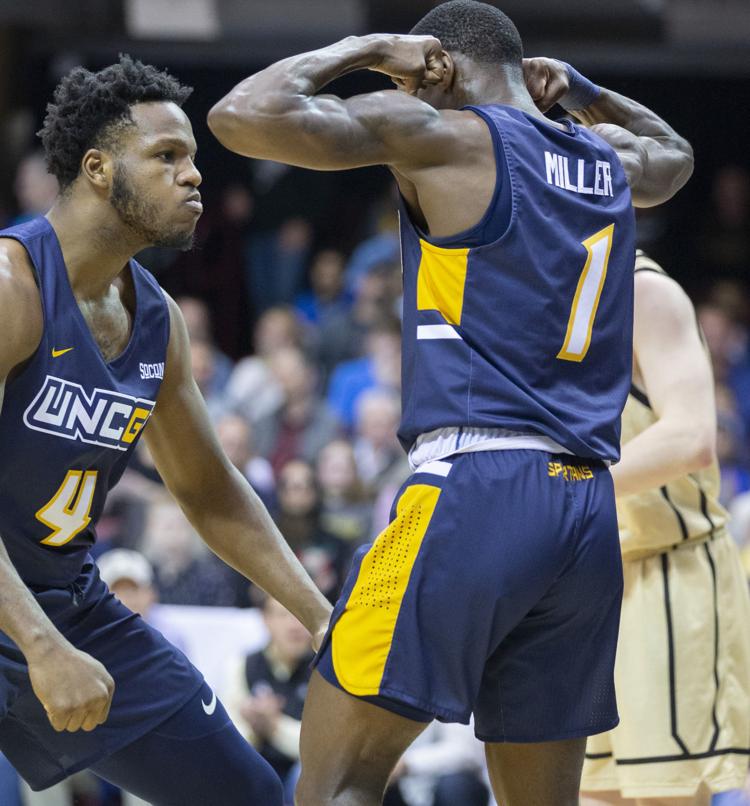 UNCG vs Wofford in Southern Conference championship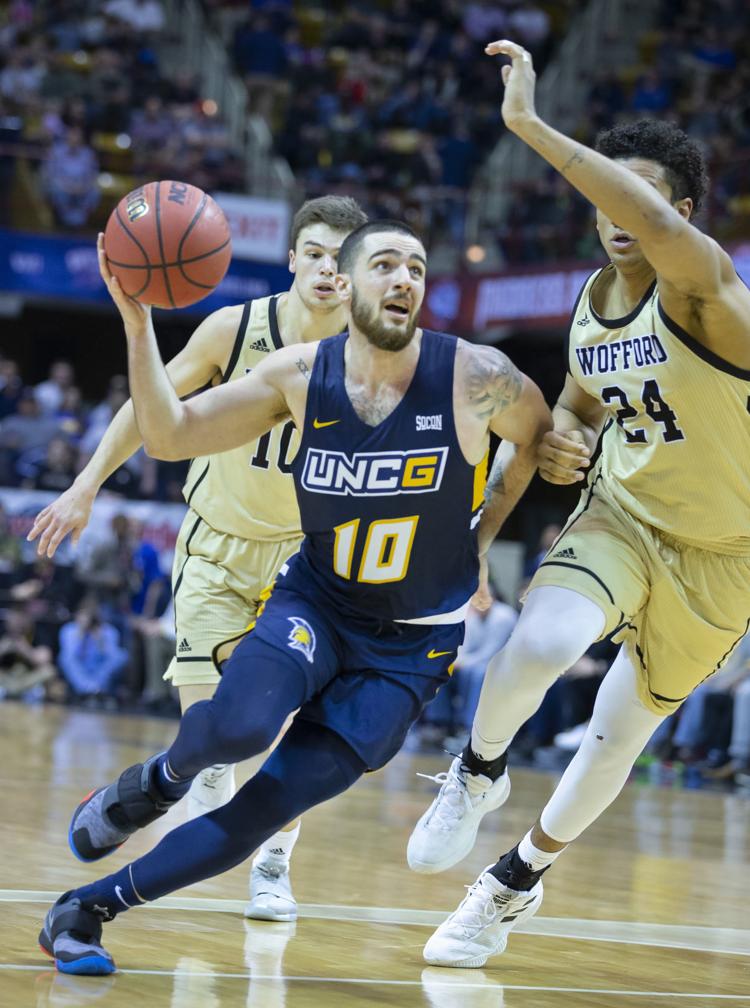 UNCG vs Wofford in Southern Conference championship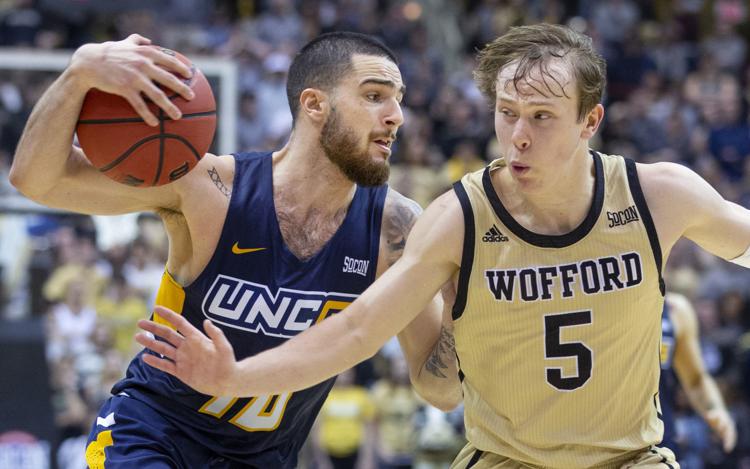 UNCG vs Wofford in Southern Conference championship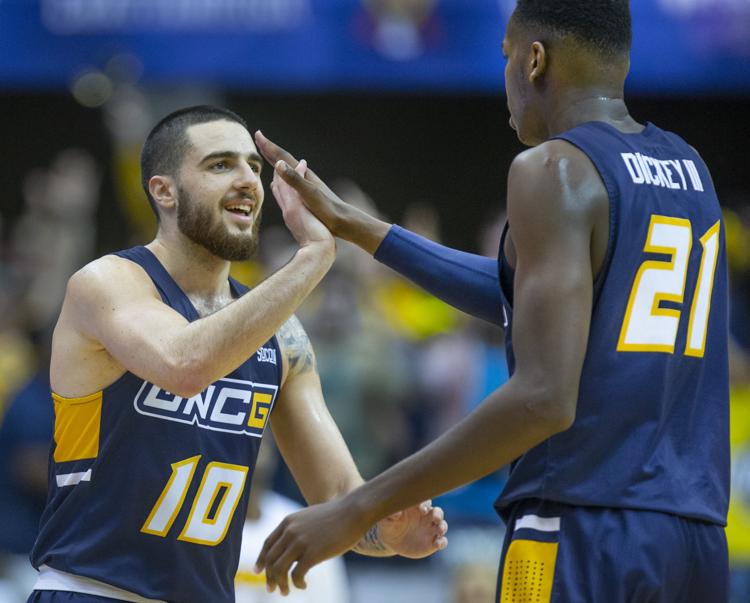 UNCG vs Wofford in Southern Conference championship
UNCG vs Wofford in Southern Conference championship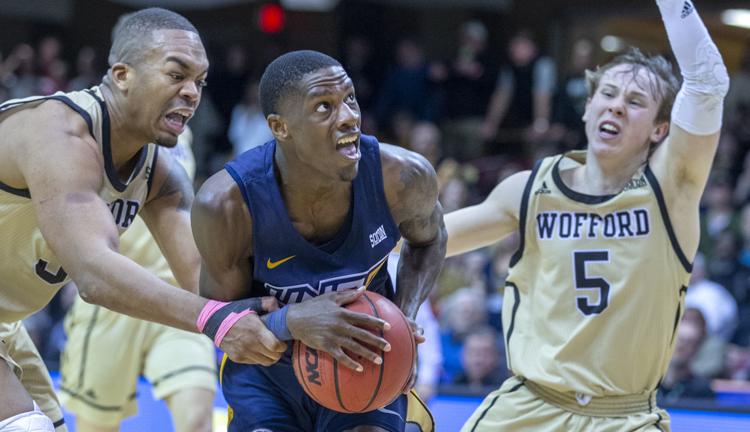 UNCG vs Wofford in Southern Conference championship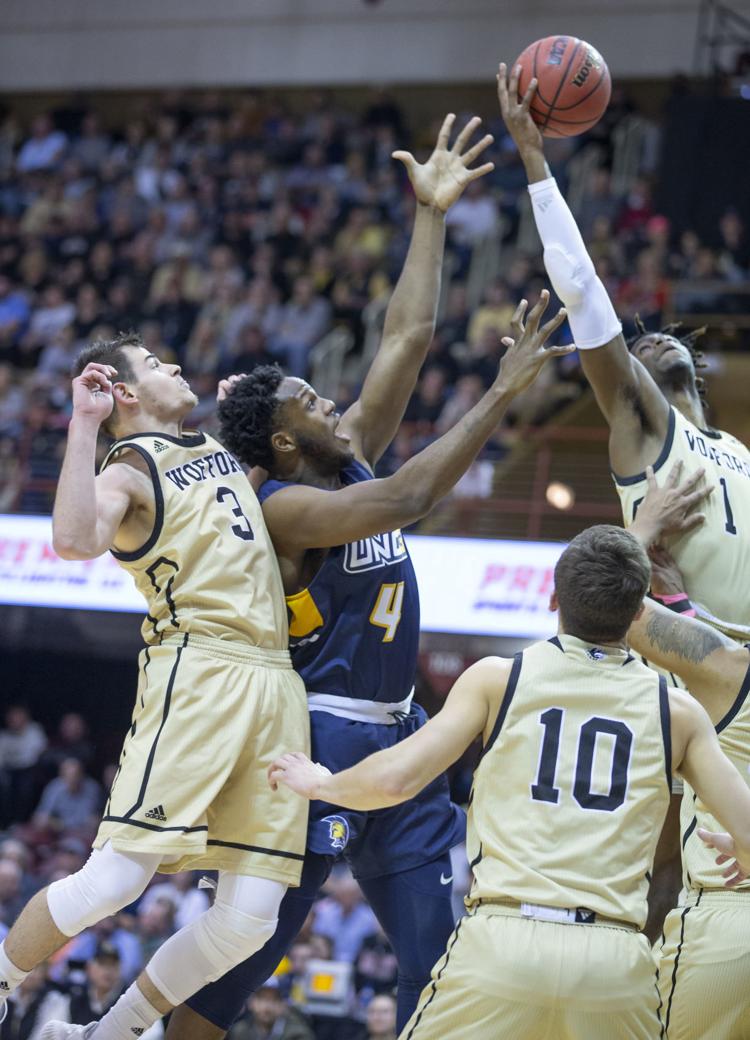 UNCG vs Wofford in Southern Conference championship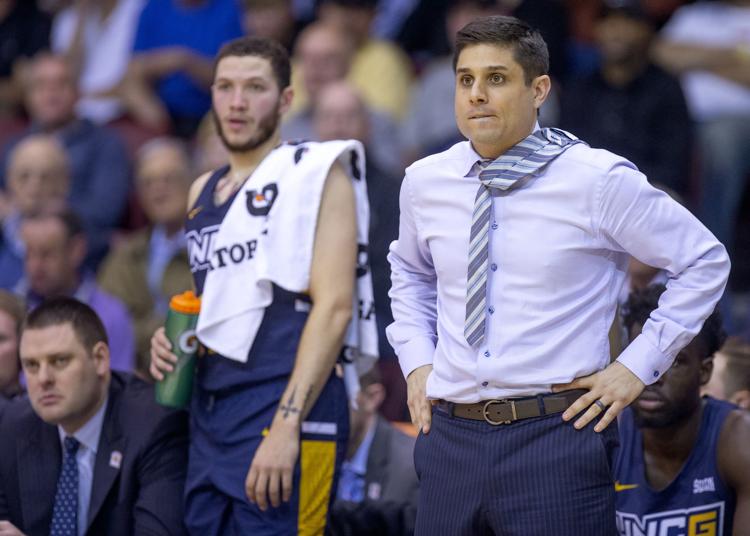 UNCG vs Wofford in Southern Conference championship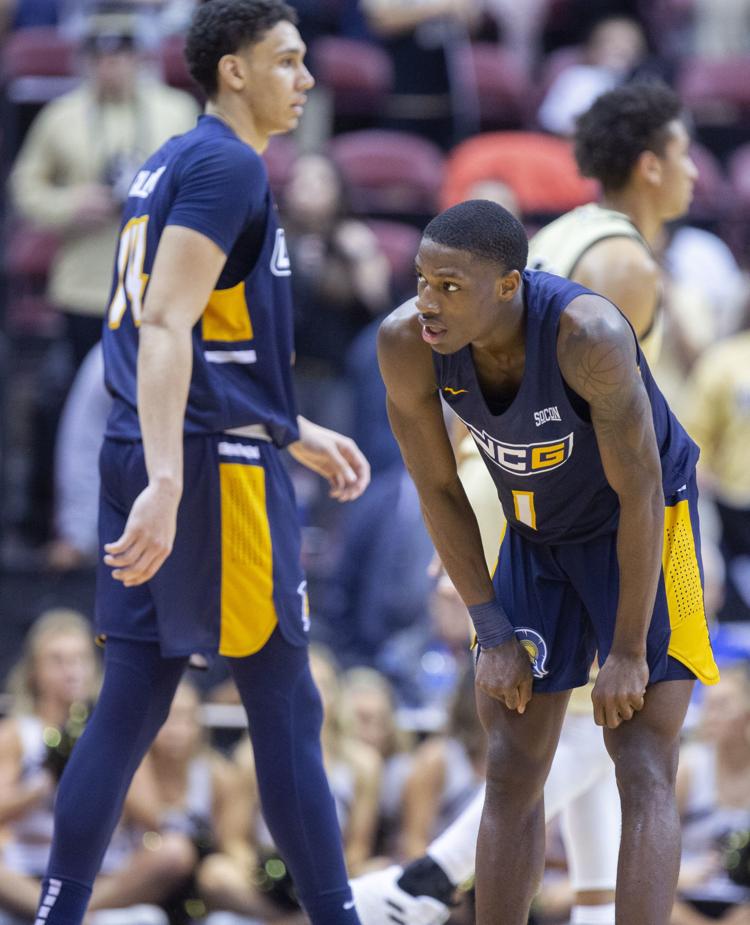 UNCG vs Wofford in Southern Conference championship