The Eastern Guilford High School, Rockingham County High School and Guilford College communities are mourning the death of longtime coach Tommy Grayson.
Thomas Tucker "Tommy" Grayson died at his home Sunday at 74 after a lengthy illness.
Grayson is enshrined in four halls of fame, and the football stadium at Eastern Guilford was named in his honor in 2013. He touched countless lives as a teacher and a coach and spent many years assisting his alma mater's baseball and football teams.
"I'm still in disbelief," Quakers baseball coach Nick Black, who graduated from Guilford in 2002, said in a news release from the college. "He was my hero. He was the type of coach that I want to be. He was a father figure, mentor and friend. I'll miss his perspectives on life and the game of baseball, how it's taught and how to deal with the successes and failures. He taught me family was always number one. His simple approach to the game kept us all in check. It was all about attitude and effort."
A Lexington native and Lexington High graduate, Grayson attended Chowan Junior College, where he played football and baseball. He then enrolled at Guilford, where he was a standout football, basketball and baseball player for the Quakers. He was a NAIA All-American in baseball in 1967 and 1968 before graduating.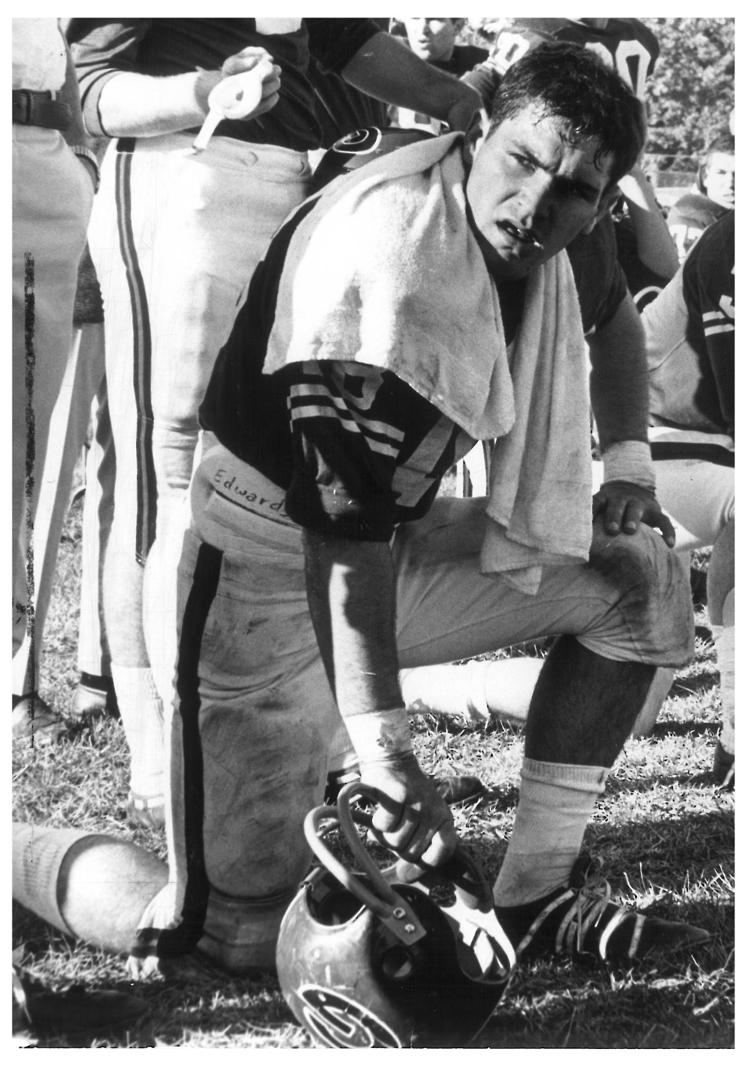 Grayson then spent five years in the Detroit Tigers' baseball organization, reaching the Class AAA level, before returning to Guilford County to teach and coach.
Grayson made teaching and coaching stops at Rocky Mount Junior High, Northwest Guilford Middle School and Asheboro Junior High before landing a position at Eastern Guilford. He spent 17 seasons with the Wildcats, from 1974 to 1991, serving as head coach in football, basketball, baseball, wrestling, track and field and golf. In football, Grayson's Eastern Guilford team won the NCHSAA Class 3-A Division II East championship in 1981.
Former Wildcats receiver Torry Holt played for Grayson and went on to star at N.C. State before enjoying an 11-season NFL career that included seven Pro Bowl selections. After assisting Guilford's football and baseball teams from 1992 to '95, Grayson returned to high school coaching and spent eight seasons as head football coach at Rockingham County. He retired from teaching in 2002, but helped coach Guilford's baseball and football teams for more than a decade, most recently serving as the baseball team's bench coach from 2010-19.
Grayson was inducted into the Davidson County Sports Hall of Fame, the Guilford College Athletics Hall of Fame, the Chowan Sports Hall of Fame and the Guilford County Sports Hall of Fame. Earlier this year, he received the Eastern Guilford High School Lifetime Wildcat Award.
Grayson is survived by his wife of 49 years, Pamela, a 1971 Guilford alumna, the couple's three daughters and their families. Condolences may be sent to the Grayson family at 1910 Hawthorne Lane, Burlington, N.C., 27215.