Appalachian State football players who could capitalize during spring practice
By Ethan Joyce Winston-Salem Journal
Appalachian State's football program is a week away from spring practices.
The Mountaineers will open the 2020 season on Feb. 18, ushering in the debut season of head coach Shawn Clark.
App State will find itself in a fortunate situation. Most of the starting offense returns while the defense has contributors at the ready to take a step forward. But that require certain players to take the next step forward in their contribution, their development or both.
Players who could capitalize during these upcoming 15 practices:
The guys returning from serious injury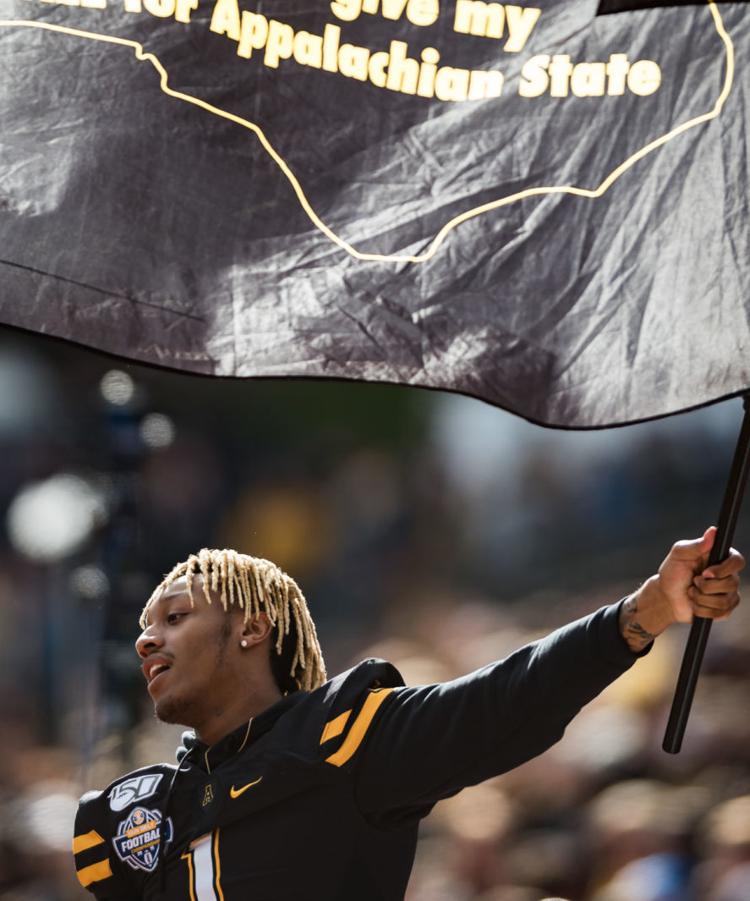 Three Mountaineers who missed some or all of 2019 should return in 2020 and provide impacts.
The first is wide receiver Corey Sutton, who tore his anterior cruciate ligament in App State's home finale against Texas State.
At that point, he was rolling: Sutton had just caught eight receptions for 173 yards and three touchdowns against Georgia State.
Even though he missed the team's last three games, he still held the team lead with seven touchdowns.
The second is running back Camerun Peoples, who tore his ACL in the opener against East Tennessee State.
The injury created a second season of buildup around his potential.
Peoples played in four games during 2018, allowing him to redshirt while giving Mountaineers fans late excitement with his 63-yard touchdown run in App State's 2018 bowl game.
And lastly, defensive lineman Chris Willis. Willis became a starter in 2018 but was lost to a non-contact injury before fall camp even started in 2019.
His absence allowed Demetrius Taylor to emerge as a starter against UNC, and he had 2.5 sacks, two forced fumbles (one of which was a touchdown) and an interception in a 34-31 win.
Willis will be a welcomed re-addition to the defensive line rotation.
Nick Hampton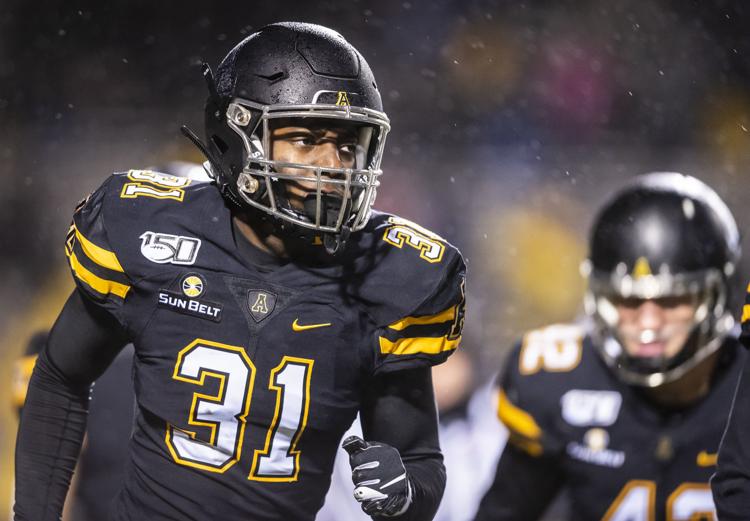 Hampton flashed his length and speed as a redshirt freshman last season. 2020 will be his chance to establish himself as the Mountaineers' next disruptive presence on the edge.
He spent last season backing up the now-graduated Noel Cook, coming in for certain packages.
The Mountaineers will have openings in both of their outside linebacker spots this season. Hampton, as someone who regularly saw the field last season, will a breakout favorite with his likely increased playing time.
Daetrich Harrington
This is purely because Harrington deserves a healthy season to show off his skills.
Harrington came on strong to end the 2019 season, scoring a touchdown in the Sun Belt title game against Louisiana while racking up 89 yards.
Set to be a junior in 2020, Harrington has encountered injuries in each of the last two years. He had an ACL tear during 2018 spring practices but came back to play in two games near the end of the season, preserving his redshirt.
And last season, a foot injury sidelined him for about a month. Harrington has shown flashes from his true freshman season in 2017 to now. He deserves some time injury-free.
Cole Garrison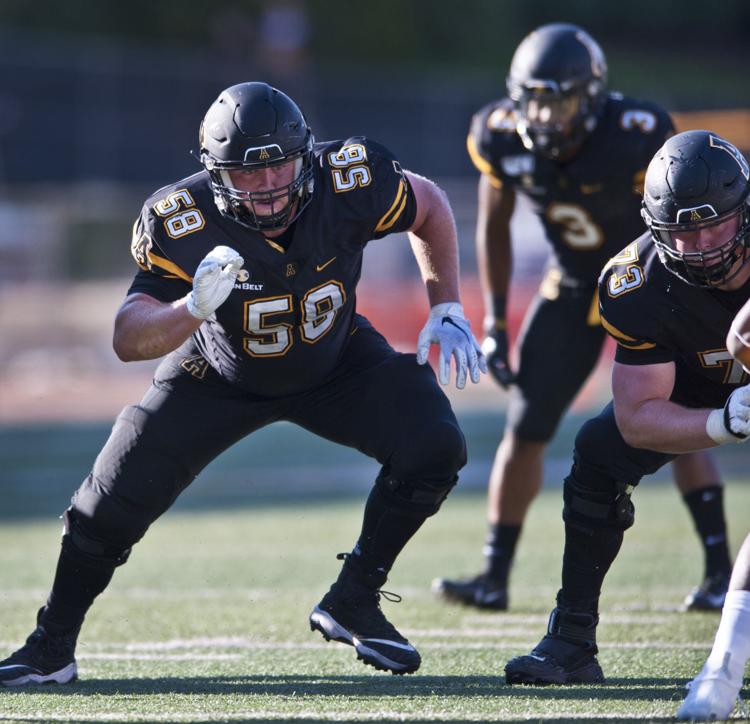 Garrison has become increasingly valuable for the offensive line. He has appeared at every spot but center since he arrived on campus in 2016.
He has served as the sixth man for the group, playing a utility role in 2018. Last year, he was in the mix for right tackle before Cooper Hodges took over.
Garrison also filled in for Vic Johnson at left tackle. Because of that, he will likely get an early crack at the vacancy created by Johnson, a four-year starter and three-time all-Sun Belt first-teamer.
Offensive backups
This is a big category, but it is required.
Almost every significant contributor on the offensive side will be a senior in 2020. Starting quarterback Zac Thomas; wide receivers Sutton, Thomas Hennigan and Malik Williams; running back Marcus Williams; and offensive linemen that are returning starters from 2019, among others, will play their final seasons in Boone.
It's time to start seeing who will take off behind those players and ease the transition into the 2021 season. This upcoming spring is about the future and App State finding its next offensive stalwarts.
We've counted the votes and the 2019 winners of the Battle for Guilford's Best are inside!