What to watch for as R.J. Barrett, Coby White and Zion Williamson debut in NBA Summer League
Summer League tips off Friday
After captivating the college hoops world all season, the ACC's top stars will get their first taste of pro ball starting on Friday night with the NBA's Las Vegas Summer League.
RJ Barrett, Coby White and Zion Williamson will be among the top attractions in the league's marquee event for rookies, young players and free agents hoping to make an impression on interested clubs.
Here's what to watch for as the league runs from July 5-15 with games televised on the ESPN family of networks and NBATV:
Let's Dance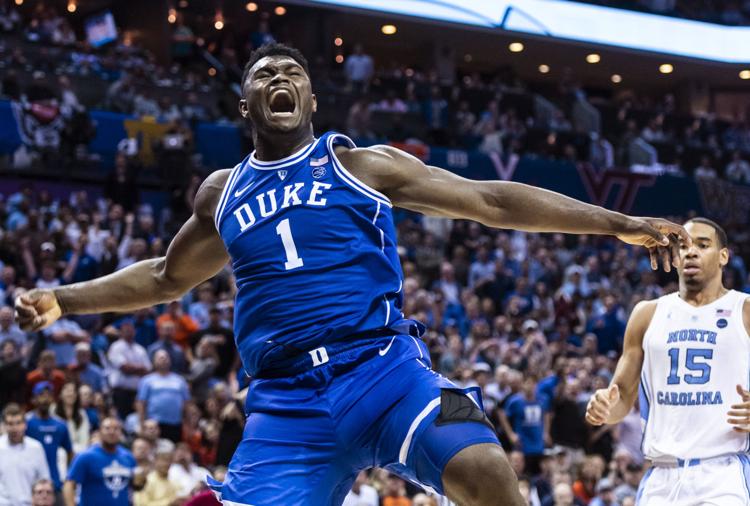 The Zion Williamson Show goes pro in what will easily be the most anticipated Summer League game of all-time when his New Orleans Pelicans meet RJ Barrett's New York Knicks on Friday night (9:30 p.m., ESPN). Williamson arrived at Duke YouTube sensation and left an international superstar thanks to his mix of athleticism, size and charisma. How will it translate to the NBA, though? Williamson's every move will be celebrated by some and scrutinized by others as he brings his unique skillset and personality to the league.
From North Carolina, at guard…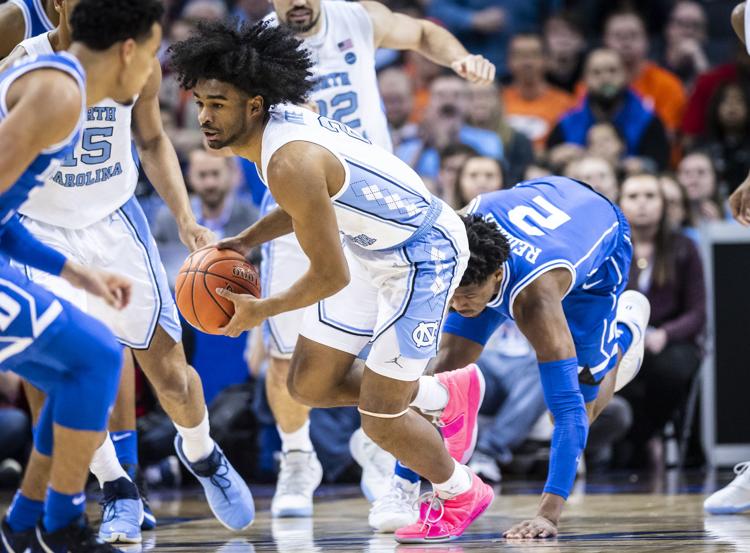 Those words were made iconic by another former North Carolina guard drafted by the Chicago Bulls and they'll return to the United Center this season thanks to White. White's rise has been something to behold, going from a top-100 recruit to a top-30 recruit in high school, arriving at North Carolina with questions about his abilities as a point guard and becoming at top-10 pick. Critics keep doubting White and all he's done is prove them wrong at every turn. Naturally, some still question his ability to immediately run an NBA team at the point, and as with any rookie, there will be a learning curve. The question is just how quickly White can get up to speed and manage his turnovers.
Grin and Barrett
So, things didn't go as planned in free agency for the Knicks, striking out on several superstars. The reality though, is that New York is still in pretty good shape with young talent and salary cap space. Perhaps it's Barrett that stands to gain the most from the Knicks' free-agent whiffs, as he will undoubtedly be the focal point of the offense — a spot that he embraces along with all the pressure that comes with it. He's the franchise's new alpha dog and it won't take long for the world to see.
Who's the surprise?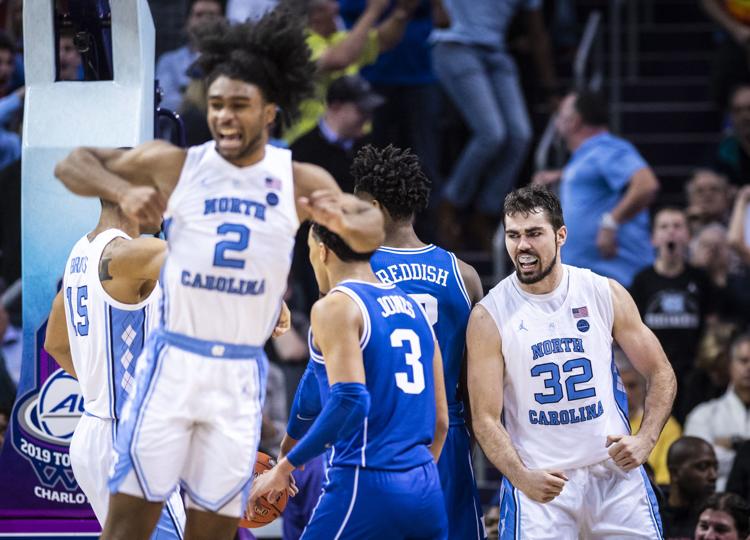 Along with the top draft picks, several guys will be trying to scratch out an NBA future in what could be their only good opportunity. Marques Bolden is off to a good start with Cleveland, while Kenny Williams (San Antonio) and Luke Maye (Milwaukee) both have a pro-level skill they can bring to the table in the form of Williams' defense and Maye's rebounding. Former Wake Forest forward Jaylen Hoard has all of the potential in the world, but will it be a fit for a Portland team that is set up to contend in the Western Conference? Theo Pinson showed up for Summer League with a refined jumper last season and ended up on Brooklyn's NBA roster at the end of the regular season. It happens every season for someone.
Enjoy it!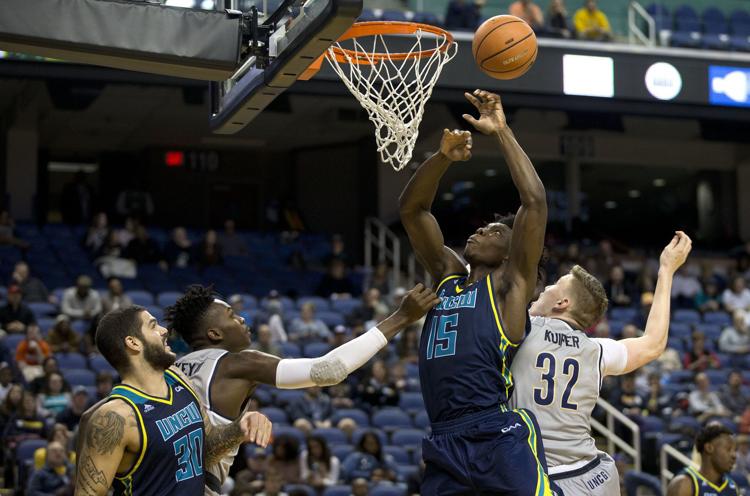 It's not "real" basketball, but it's the only basketball we've got until October and that counts for something. Part of the fun of this is watching games and trying to pick out the journeymen who have finally figured something out or a small-school prospect that clearly has what it takes. Enjoy watching Campbell's Chris Clemons try to continue his high-scoring ways or UNC Wilmington's Devontae Cacok trying to turn his raw athleticism into a pro career.
Full rosters
Atlanta Hawks
Phil Cofer (Florida State)
De'Andre Hunter (Virginia)
Cam Reddish (Duke, will not play; recovering from core muscle surgery)
Boston Celtics
Grant Williams (Tennessee)
Brooklyn Nets
Jon Davis (Charlotte)
Ahmed Hill (Virginia Tech)
Mike Moore (Mount Olive)
Theo Pinson (North Carolina)
Charlotte Hornets
Francis Alonso (UNCG)
Dwayne Bacon (Florida State)
Torin Dorn (N.C. State)
Isaiah Hicks (North Carolina)
Kennedy Meeks (North Carolina)
Elijah Thomas (Clemson)
Chicago Bulls
Coby White (North Carolina)
Cleveland Cavaliers
Marques Bolden (Duke)
Anthony Lawrence (Miami)
Jaron Blossomgame (Clemson)
Dallas Mavericks
None
Detroit Pistons
Bruce Brown (Miami)
Marcquise Reed (Clemson)
Denver Nuggets
Rion Brown (Miami)
Michael Porter Jr. (Missouri)
Golden State Warriors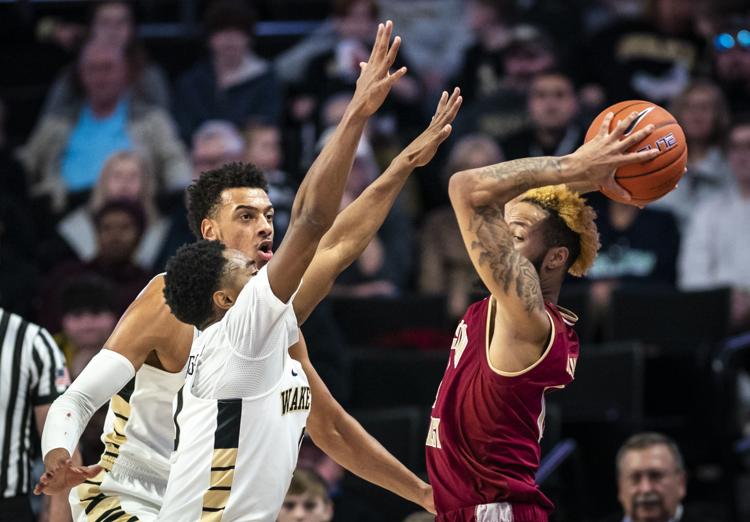 Ky Bowman (Boston College)
Davon Reed (Miami)
Malachi Richardson (Syracuse)
Houston Rockets
Gary Clark (Cincinnati)
Chris Clemons (Campbell)
Trevon Duval (Duke)
Indiana Pacers
Jay Henderson (Louisville)
Jaylen Johnson (Louisville)
Los Angeles Clippers
Oshae Brissett (Syracuse)
Mfiondu Kabengele (Florida State)
Terance Mann (Florida State)
Jerome Robinson (Boston College)
Los Angeles Lakers
Devontae Cacok (UNC Wilmington)
Codi Miller-McIntyre (Wake Forest)
Memphis Grizzlies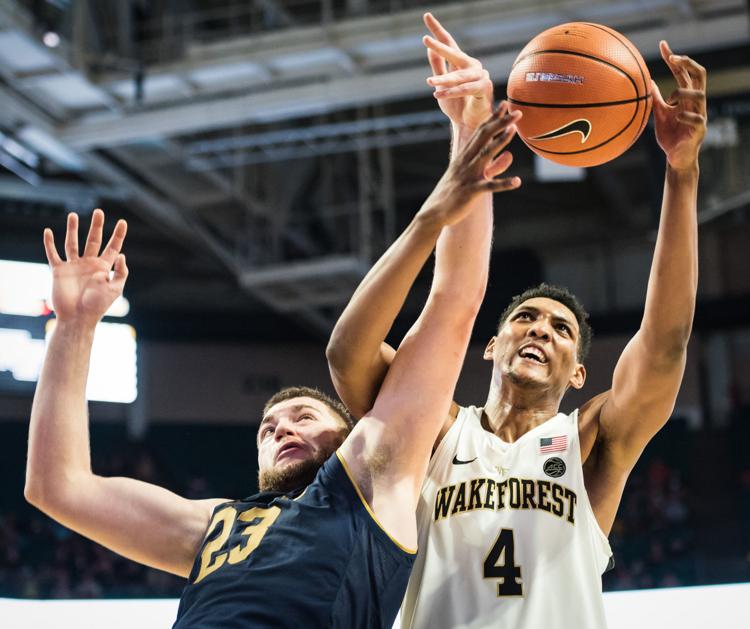 Peyton Aldridge (Davidson)
Doral Moore (Wake Forest)
Miami Heat
None
Milwaukee Bucks
Bonzie Colson (Notre Dame)
Matt Farrell (Notre Dame)
Luke Maye (North Carolina)
Minnesota Timberwolves
Tyus Battle (Syracuse)
Josh Okogie (Georgia Tech)
New Orleans Pelicans
Aubrey Dawkins (UCF)
Frank Jackson (Duke)
London Perrantes (Virginia)
Zion Williamson (Duke)
New York Knicks
RJ Barrett (Duke)
Tyler Cavanaugh (George Washington/Wake Forest)
Amir Hinton (Shaw)
VJ King (Louisville)
Andrew White (Syracuse)
Oklahoma City Thunder
Donte Grantham (Clemson)
Devon Hall (Virginia)
Orlando Magic
Braian Angola-Rodas (Florida State)
Amile Jefferson (Duke)
Philadelphia 76ers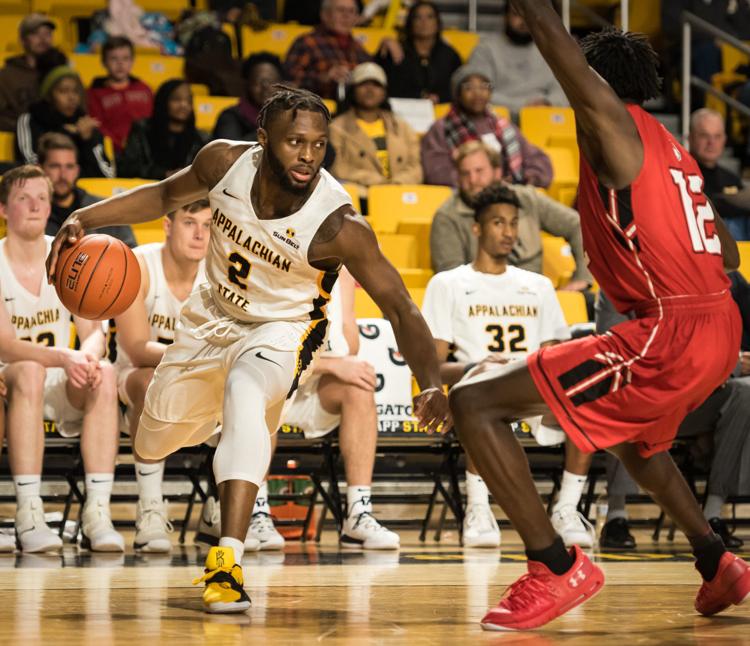 Ronshad Shabazz (Appalachian State)
Christ Koumadje (Florida State)
Phoenix Suns
TBA
Portland Trail Blazers
Jaylen Hoard (Wake Forest)
Keith Hornsby (UNC Asheville/LSU)
Nassir Little (North Carolina)
Gary Trent Jr. (Duke)
Sacramento Kings
Marvin Bagley III (Duke)
Kyle Guy (Virginia)
San Antonio Spurs
Kenny Williams (North Carolina)
Lonnie Walker (Miami)
Toronto Raptors
Dewan Hernandez (Miami)
Utah Jazz
Tony Bradley (North Carolina)
Washington Wizards
None