WINSTON-SALEM — Keeping the legacy of a loved one alive is a difficult task. Attempting to properly honor one of the ACC's legends is even harder.
Yet, Wes Durham, the oldest son of late North Carolina play-by-play announcer Woody Durham, has done so – and done it quietly.
Wes, who has followed in his father's footsteps as an ACC broadcaster, had a unique platform to keep Woody's memory alive. He decided to wear one of his father's ties, pocket squares and/or lapel pins during every ACC broadcast.
"I did it because I thought about it," said Wes, who has called ACC football and basketball games since 1995. "I didn't tell anybody about it, and then my mom (Jean) recognized during a ballgame me wearing one of his ties."
Jean Durham didn't know it at the time, but she was actually the person who started the tribute. Woody Durham died March 7, 2018, after a 26-month battle with primary progressive aphasia. The former WFMY sports anchor's widow asked Wes, his younger brother and Elon football and basketball play-by-play announcer Taylor, and Wes's son Will to each wear a Carolina blue item of Woody's to the memorial service at Carmichael Arena in April 2018.
After the service, Wes took a few ties of the non-Carolina blue variety, a selection of pocket squares and a microphone lapel pin of his father's back to Atlanta before he prepared for his final season calling ACC games for Raycom.
"Every time I did a college game on TV, there was something of my dad's on with me," he said. "I was thinking about him the whole time … It was just something I started, pretty innocently I think, and then my mom said something to me about it and she told some of their friends and they thought it was pretty neat that I did it."
Wes will be stepping into a new role this summer, serving as one of the featured faces of the ACC Network, which will make its debut Aug. 22. His "ACC This Morning" radio show from Sirius/XM with Mark Packer will be rebranded as "Packer and Durham" and will be simulcast on the new network. Wes also will call football and basketball games for the ESPN-managed channel.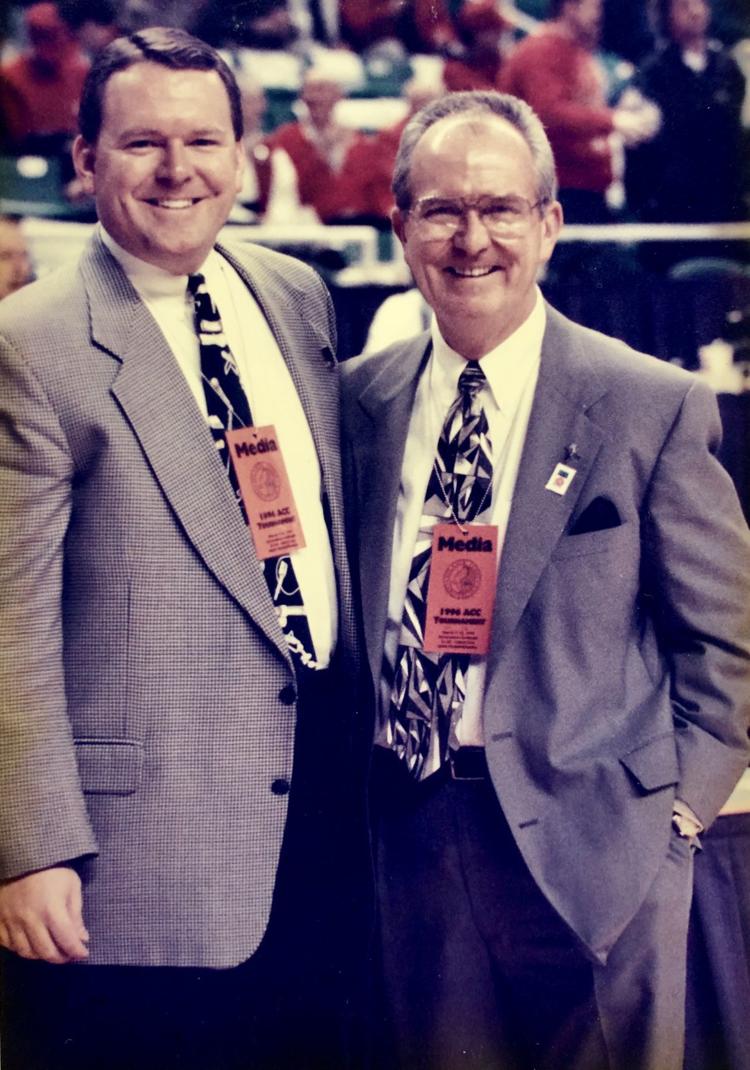 "I think my dad would be proud," Wes said. "I think he would be proud because he knows that Mark and I know the history of the league and we know what the league has done since 1953. I say that not to diminish somebody that's been covering the league or following the league."
Wes has yet to decide whether he will continue to wear one of his dad's accessories during the upcoming season, though he is leaning toward making the microphone lapel pin a consistent part of his on-air wardrobe.
"Whether or not I continue to do it during the games next year, I don't know," Wes said. "He'd be pretty irritated if I kept doing it for a long time, which is the funny part of it."