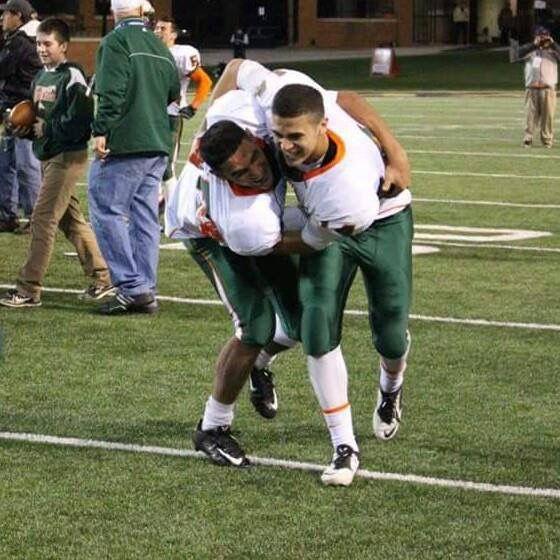 The issue first became clear during a family game of putt-putt — on Father's Day weekend, of all times.
That's when the banter between Chazz Surratt, a linebacker at North Carolina, and younger brother Sage Surratt, a wide receiver at Wake Forest, began in earnest about lining up across from each other in a football game. Sage usually wins those types of games, but Chazz played "the game of his life" that day — and hence, brotherly talking ensued.
And it boiled over to the point that their mother, Brandi Surratt, had to settle things down. Seeing and hearing how excited Chazz, the 6-3, 230-pound former quarterback, was to hit Sage, the 6-3, 215-pound "baby" of the family, wasn't a good feeling for a mother.
"I said, 'Son, I really need to you to stop getting excited about hitting your brother.' It was, it was starting to bother me," Brandi said. "No mother wants to see one son attacking the other son."
Her message was received and confirmed with a few "yes, ma'am's" from Chazz.
That was in June. So imagine her reaction Tuesday evening when, after refereeing a volleyball match with the boys' father, Kevin Surratt, her cell phone had 14 new text messages.
Most said some version of: "UNC's Chazz Surratt says he's going to lay out his brother."
"What!? I looked at my husband, I said, 'That's your son.' My husband just started laughing and said, 'That's what he's gotta do,'" Brandi said, now laughing about this in a phone call Wednesday. "I couldn't even call him, I couldn't even talk to him. I was a little frustrated.
"But he's right, that's how you have to be to go out there and play defense at that level. I can't be mad at him. We'll deal with it after the game on Friday."
North Carolina's trip to Winston-Salem for Friday's game against Wake Forest is ripe with storylines, from being a nonconference game between ACC teams, to reigniting a rivalry that has been dormant since 2015, to falling on a night that used to be sacred for high school football.
And within it all, the game within the game that pits one Surratt against another comes into focus.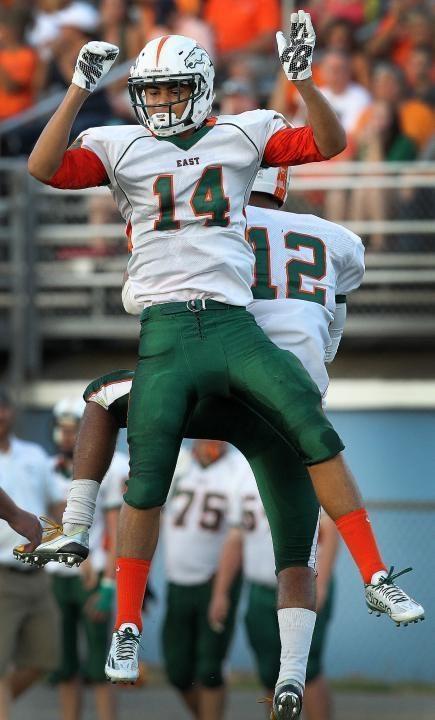 "Last time I remember him tackling me was probably like pee-wees, like hit the man with the ball, something like that," Sage said. "One-on-one basketball, we played that all the time, so being competitive, that's nothing we're not used to.
"I've always been battling him growing up, he's always made me better, so it's definitely going to be a little different. I don't know, it's just — it's going to be the same and different at the same time, you know?"
Indeed. It wasn't supposed to be like this.
Together, the Surratt brothers ascended to the top of the state's high school football record book for offense. Chazz, a year older than Sage, ended his career at East Lincoln as the all-time total yardage leader in state history — breaking a record former Charlotte Independence quarterback Chris Leak held for nearly 15 years. Chazz was a dynamic quarterback and was a prized in-state recruit for then-Coach Larry Fedora's Tar Heels staff.
Chazz's main receiving target for the last three years of his high school career was Sage, and then Sage played his senior season at Lincolnton. That's where he ended his career as the state record-holder for receptions, receiving yards and receiving touchdowns. It's also where his storied basketball career ended with him being second all-time in career scoring for the state.
Chazz was the state's offensive player of the year in 2015; Sage grabbed the award in 2016.
Two offensive stars headed off to two of the state's ACC programs.
Chazz's career as a quarterback, though, was derailed by injuries — first a dislocated elbow at the end of his senior season for East Lincoln, and then a wrist injury and reconstructive surgery at North Carolina. Coach Mack Brown returned to Chapel Hill, and Chazz was moved to linebacker for spring practices.
In a weird twist of fate, the family's joke used to be that Chazz was the one who was unaccustomed to contact.
"I guess it's our own fault, because we used to kind of make fun of him, I guess, that he was a prima donna quarterback," Brandi said with a laugh. "Quarterbacks are prima donnas, they don't ever get touched until the games and now, he's just flipped the switch.
"And he's this different kid."
Chazz went from wearing a non-contact jersey to delivering or absorbing hits on every play — and through two games, the redshirt junior is second on the team with 17 tackles, and he has one sack, one pass break-up and two quarterback hurries.
"I never even thought of this. But you know, it's happening, I'm looking forward to it," Chazz said. "If you would have asked me a year ago, I would have told you there's no way (we'd be on opposite sides). But it's happening now, I'm looking forward to the opportunity Friday to play against Sage."
Brandi describes Chazz as the "best brother a person could ask for," and as "Sage's protector." Going to high school together for three years, Chazz was the driver of their car, Sage the passenger. If you saw one Surratt, you saw the other; and they always played on the same team, moving Sage up to play in higher age groups to keep them together.
"She doesn't want him hitting me, the idea of him tackling me, she doesn't like that," Sage said. "It's going to be hard for her to see. She's not going to have any control over it, so that's definitely going to be hard for her to see. She just doesn't want either of us to hurt each other or something like that."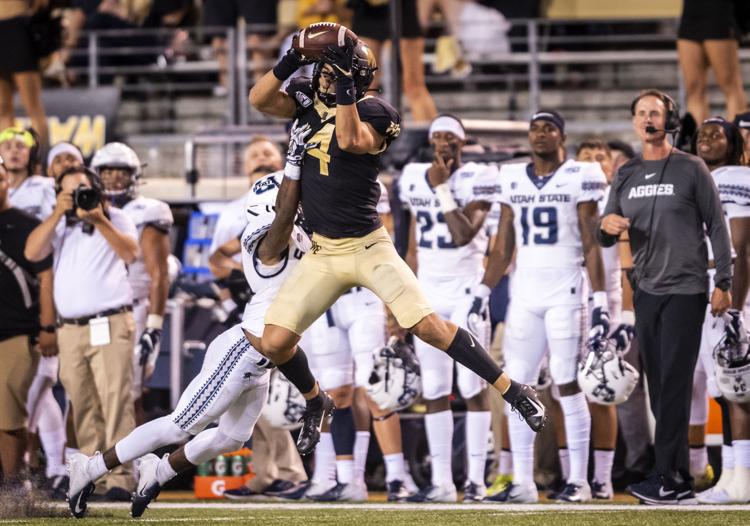 For Chazz, he's made his appeal to Brandi that Sage being the younger brother doesn't mean he still needs protection — because he'll stop being his protector sometime around 6 p.m. Friday.
"He's always been the baby; he's really big now, but she still thinks he's a baby," Chazz said. "I'm telling her he's not a baby, but that's how she sees him."
Brandi says she knows that, and that it's Chazz who still sees Sage in that light.
"He's not a baby, right? I think Chazz sometimes forgets that," Brandi said. "You know, Chazz hasn't lived with Sage in the last three years. I think Chazz sometimes forgets that."
If the quarterback-to-linebacker position change isn't enough of a force pushing these two closer, there's this: Sage figures to line up as a slot receiver more often against the Tar Heels because of Kendall Hinton's hamstring injury. Jaquarii Roberson will be back from a shoulder injury, but in the last two weeks, when Hinton hasn't been in the slot it's been Sage lining up there.
Lining up on the outside might mean Chazz would be sprinting at Sage from halfway across the field. Lining up in the slot means Sage — who leads Wake Forest with 13 catches and has 203 yards and two touchdowns — could prepare for a snap and be looking across the line of scrimmage at his brother.
"I'll probably run into him at some point," Sage said. "That'll be an interesting thing to see, especially if he guards me. That'd be fun."
Brandi didn't say who won that game of putt-putt in June. It probably doesn't matter.
There's more at stake — and more excitement in store — for Friday night.