The 10th game of the season looked like the first game for Wake Forest, and the constant is that they're the two ACC games the Deacons have played.
Both of them were losses, the second coming Saturday, 91-82 against N.C. State at Joel Coliseum.
The Deacons (5-5, 0-2 ACC) are one-third of the way through the regular season and, in a few ways, are back to square one.
"We had 12 at the half and we can't win like that unless we're making every shot," said junior guard Chaundee Brown. "We weren't playing defense like that until the second half. First half we just let them do what they were comfortable doing and that didn't work out."
Wake Forest dug itself a hole in the first half at Boston College about a month ago and did the same against the Wolfpack (7-2, 1-1). And also just like a month ago, Wake Forest rallied in the second half and created some tense moments down the stretch, though it was never a one-possession game.
Turnovers were the main issue again, as was a sieve defensive effort that allowed N.C. State to shoot 12-for-22 on 3-pointers.
It was a team effort in piling up the giveaways — 10 Deacons played and only freshman point guard Jahcobi Neath wasn't charged with a turnover. That helped negate the starring effort from senior point guard Brandon Childress, who scored a career-high 30 points on 10-for-13 shooting.
"That's really concerning. That's something that we need to fix as soon as possible," junior center Olivier Sarr said of the turnovers. "We talked about it against Penn State, we talked about it today again and that's something that we're going to work on in practice.
"I mean, we talked about a lot of things coming into this game, the things that we needed to fix coming into this game from Penn State and turnovers was a big issue for us."
Twelve first-half turnovers meant that, combined with 20 at Penn State, Wake Forest had committed 32 turnovers in its last 60 minutes of basketball.
The issues from Happy Valley traveled south with the Deacons, apparently.
"Our early turnovers led to a lot of fast-break points for them," Coach Danny Manning said. "We turned the ball over 19 times and it led to a lot of pick-6 type of opportunities for them."
The last 20 seconds of the first half served as an apt representation of the entire half. Down seven, Wake Forest's Sharone Wright Jr. gathered a defensive rebound and took off in transition. Instead of stopping and holding for the last shot, he barreled down the court and was stripped from behind — the last of those 12 first-half turnovers.
On the other end, N.C. State's Pat Andree missed a 3-pointer — not common, as the Wolfpack was 7-for-12 from long range — and C.J. Bryce grabbed the offensive rebound and made a fading bank shot from about 8 feet for a 45-36 lead at the break.
N.C. State scored on two of its first three second-half possessions to stretch the lead into double figures, and it stayed buoyed above 10 until the game's final minute.
It was an eventful final minute at that — mostly for one scary moment. With about 35 seconds left, Sarr crashed into Brown and N.C. State's Jericole Hellems, whose head slammed on the court. He stayed down for about 15 minutes before being taken off the court on a stretcher — word came from N.C. State after the game that he was taken to Wake Forest Baptist Medical Center as a precaution and evaluation for a possible lower back injury and a concussion.
Amid the play that Hellems was hurt on, Childress made a 3-pointer to cut the deficit to 85-80 with 28 seconds left. That was as close as the Deacons came to the lead.
A slow start for both teams became just a slow start for Wake Forest when the Wolfpack made three 3-pointers in a 59-second span, opening up a 14-4 lead at the 14:32 mark of the first half.
To that point, Wake Forest had committed five turnovers and made two shots.
NC State Wake Forest basketball
NC State Wake Forest basketball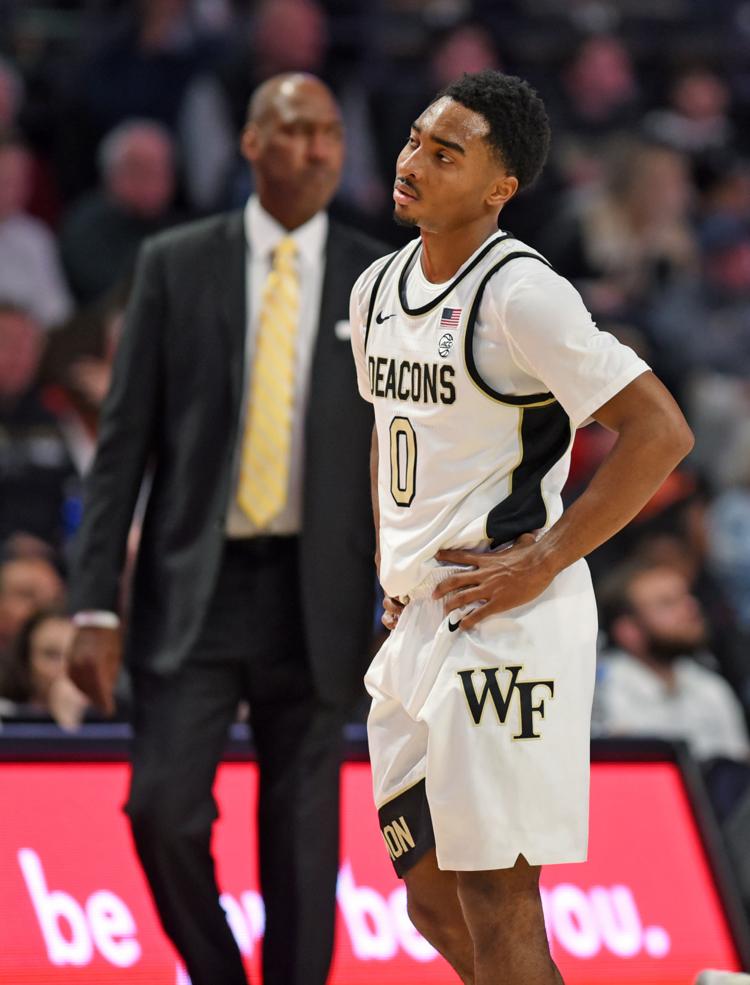 NC State Wake Forest basketball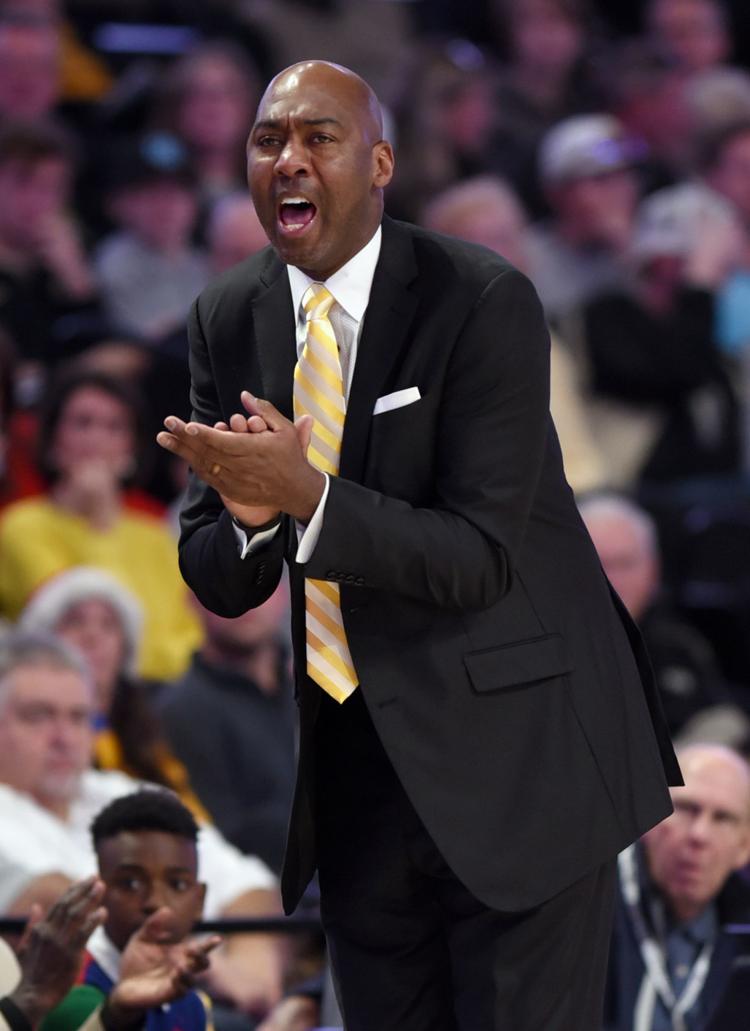 NC State Wake Forest basketball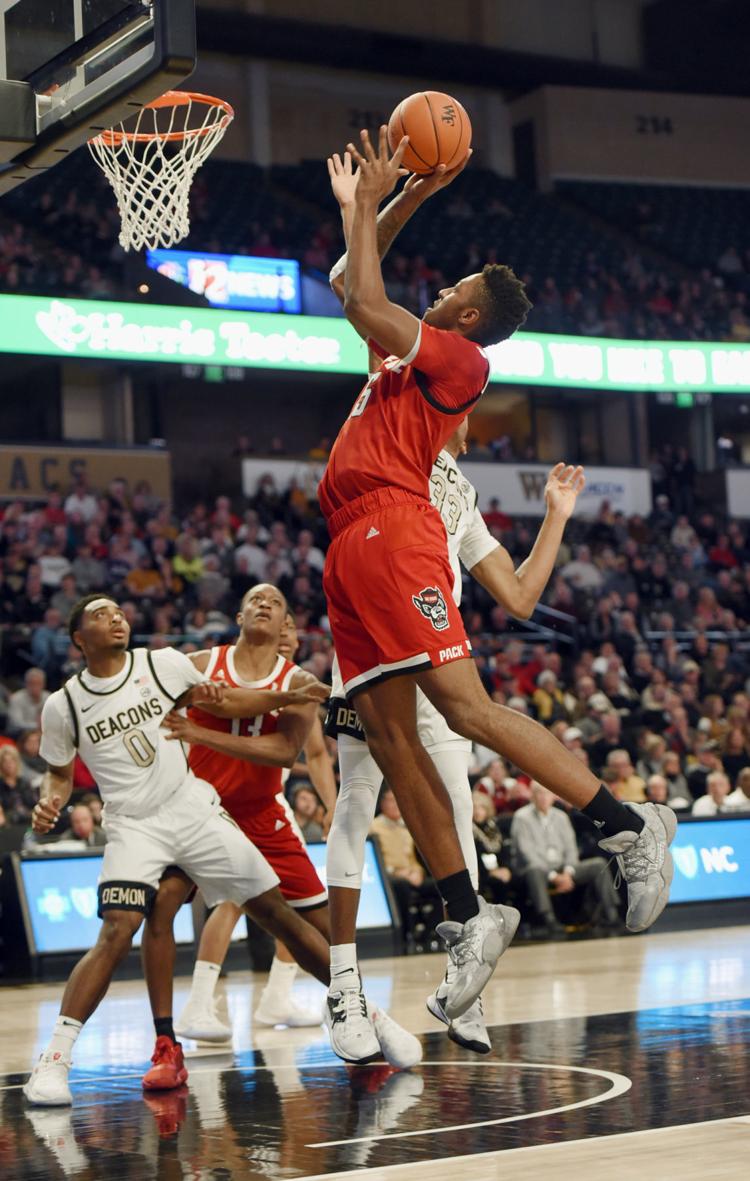 NC State Wake Forest basketball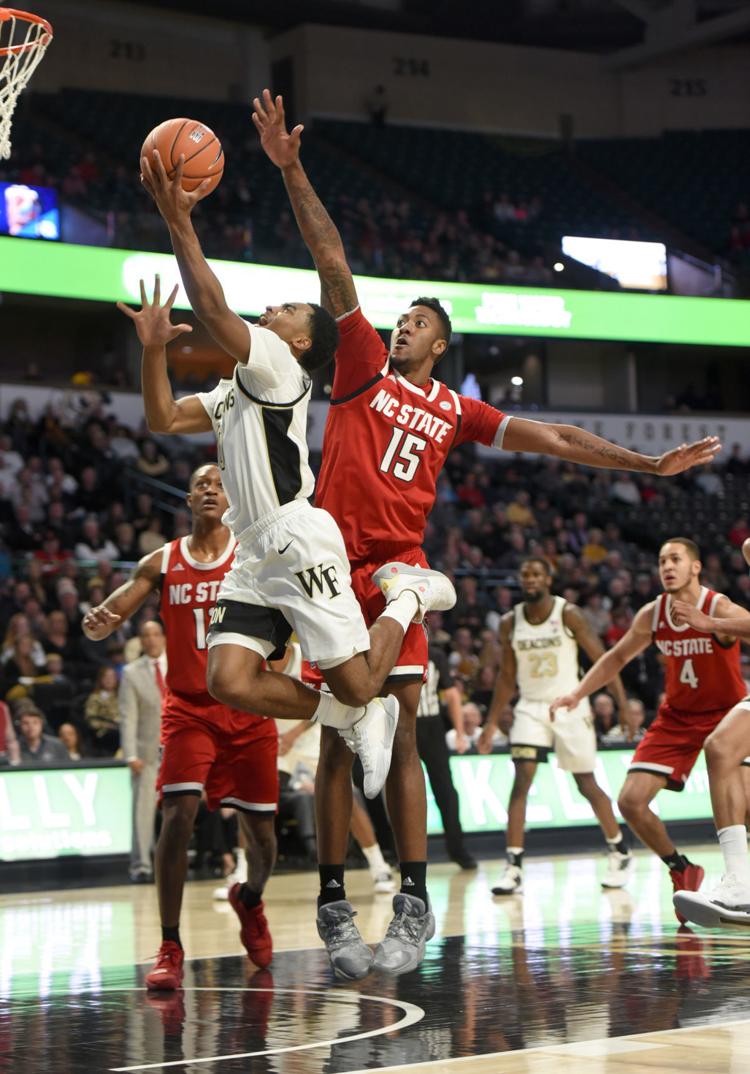 NC State Wake Forest basketball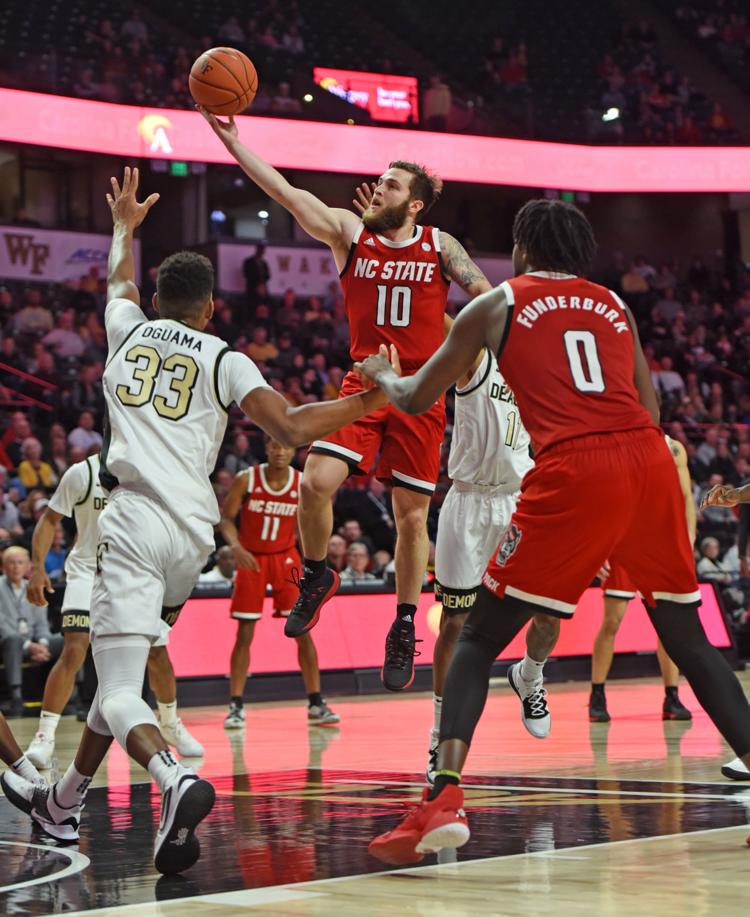 NC State Wake Forest basketball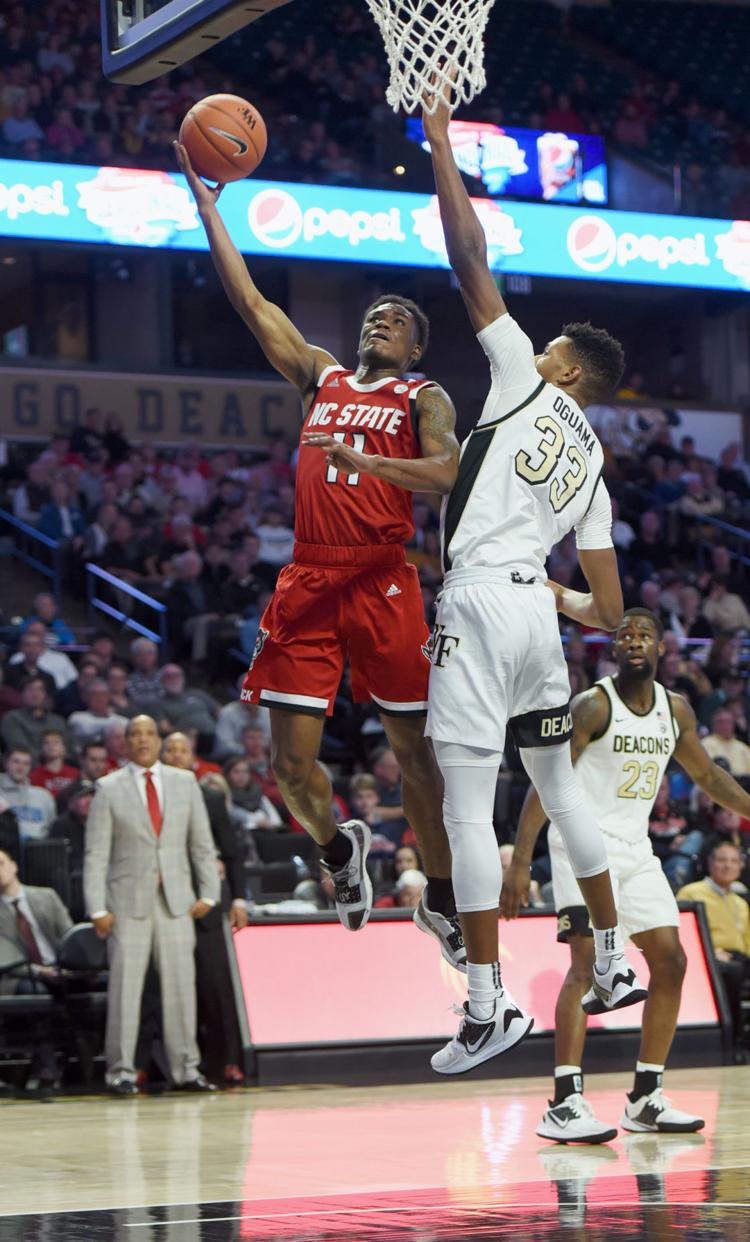 NC State Wake Forest basketball
NC State Wake Forest basketball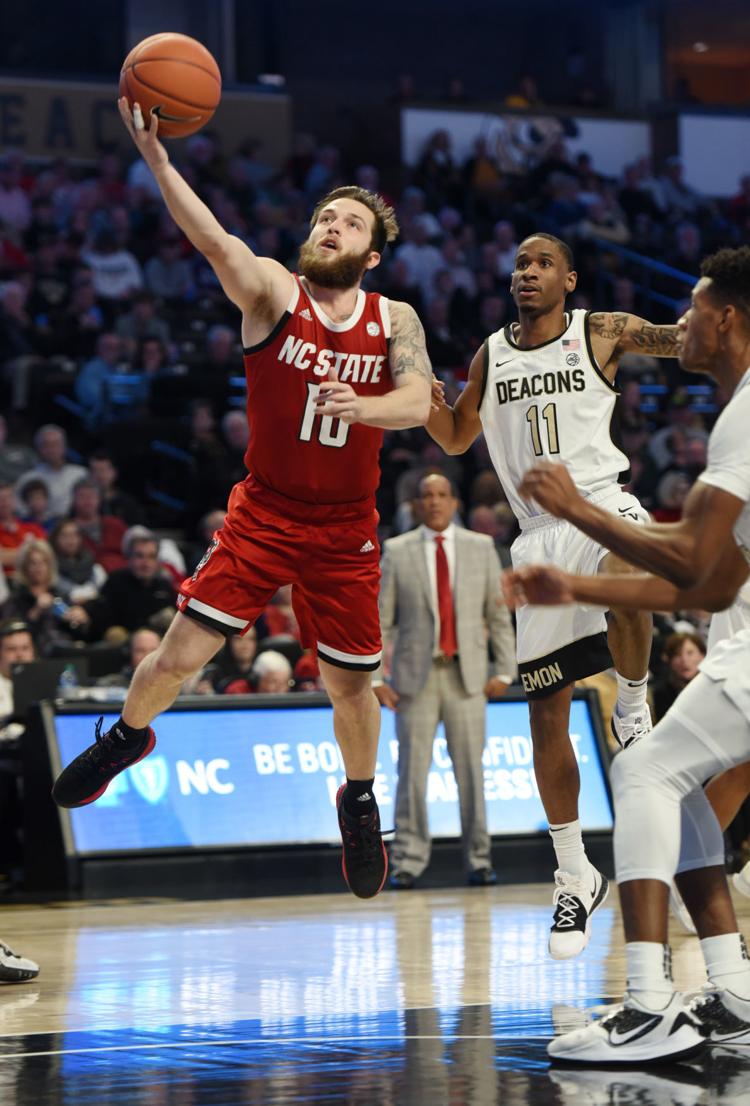 NC State Wake Forest basketball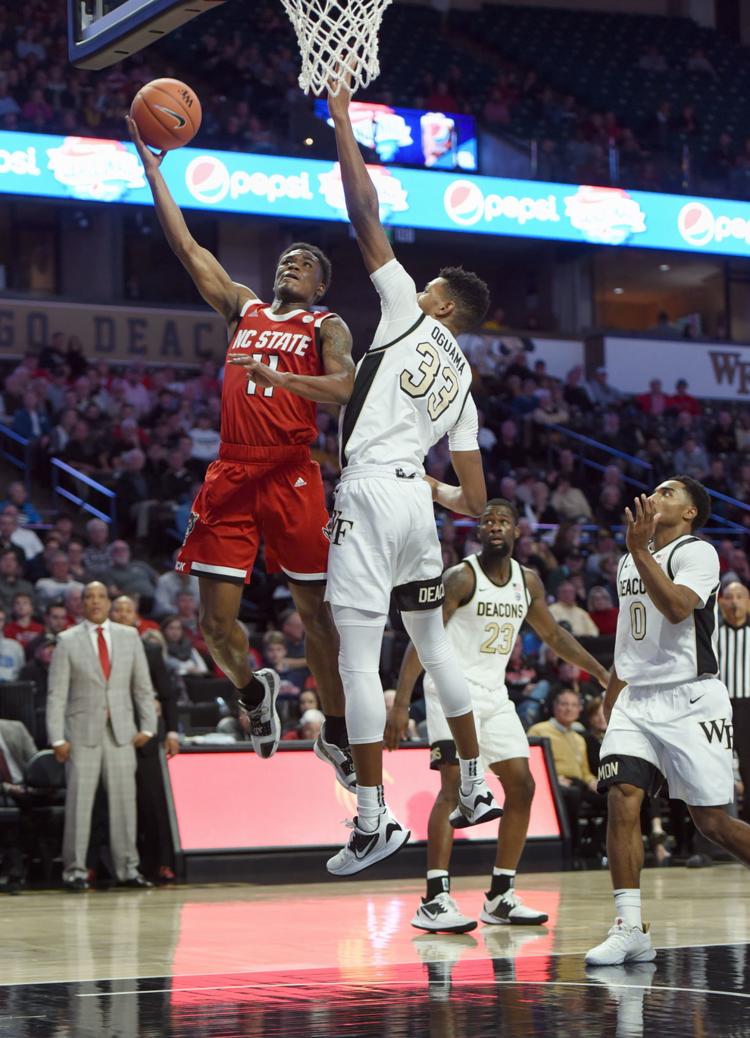 NC State Wake Forest basketball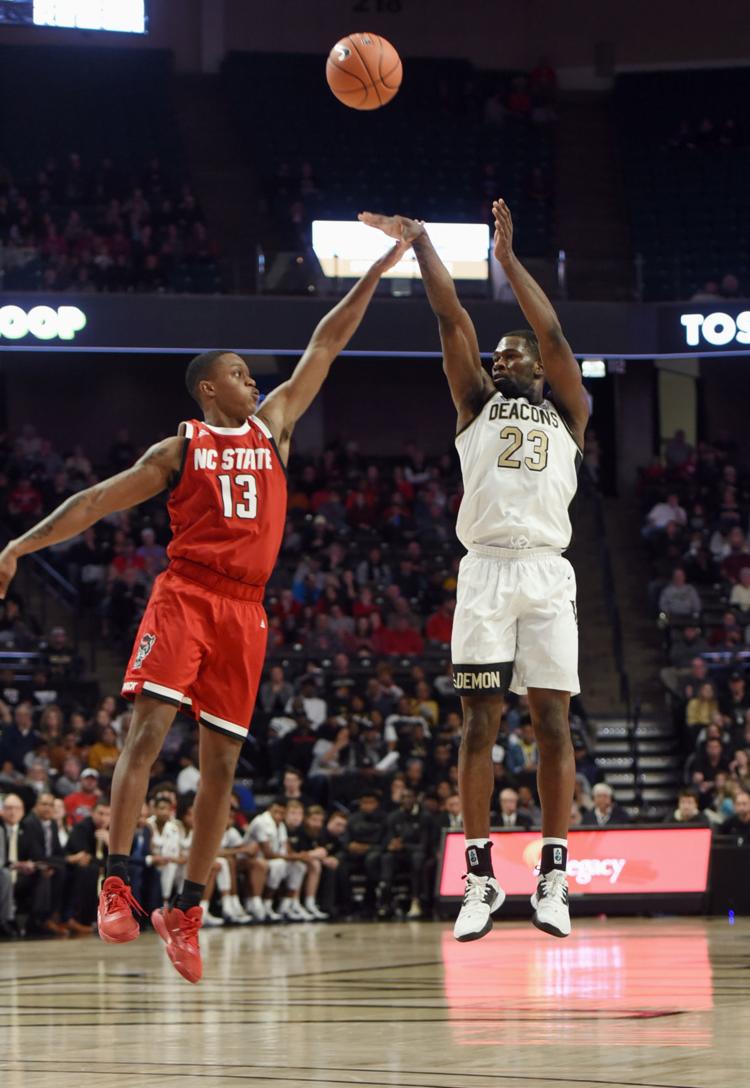 NC State Wake Forest basketball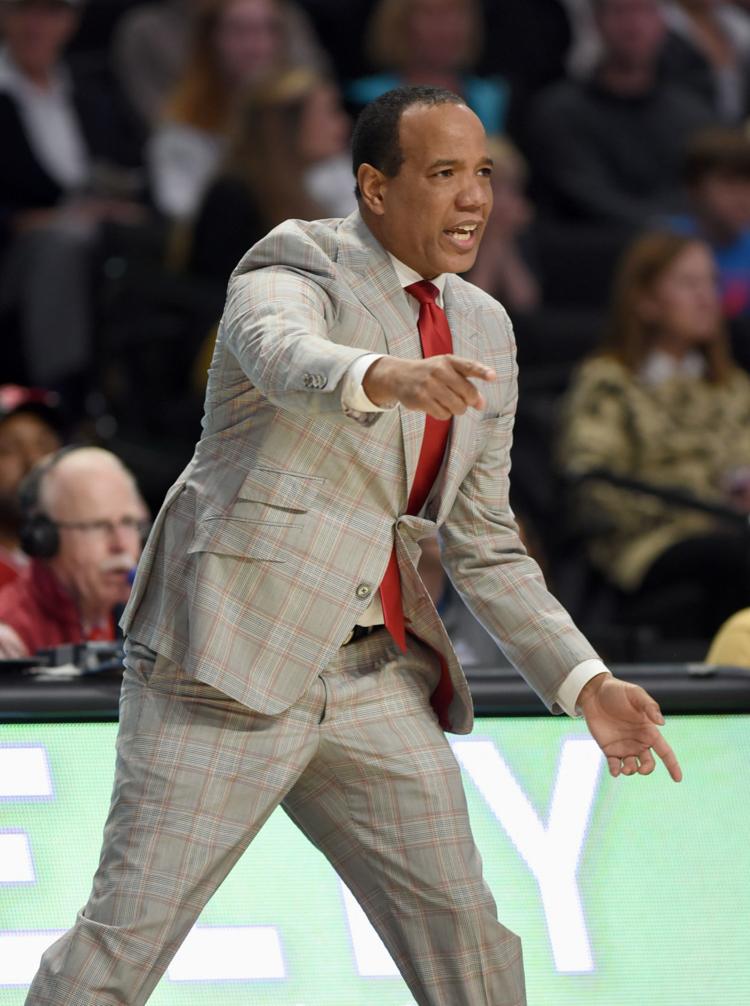 NC State Wake Forest basketball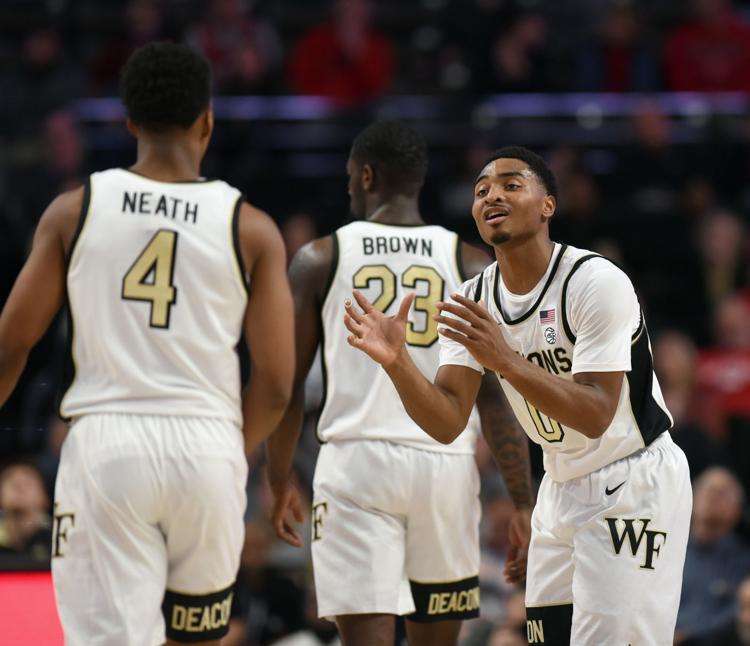 NC State Wake Forest basketball