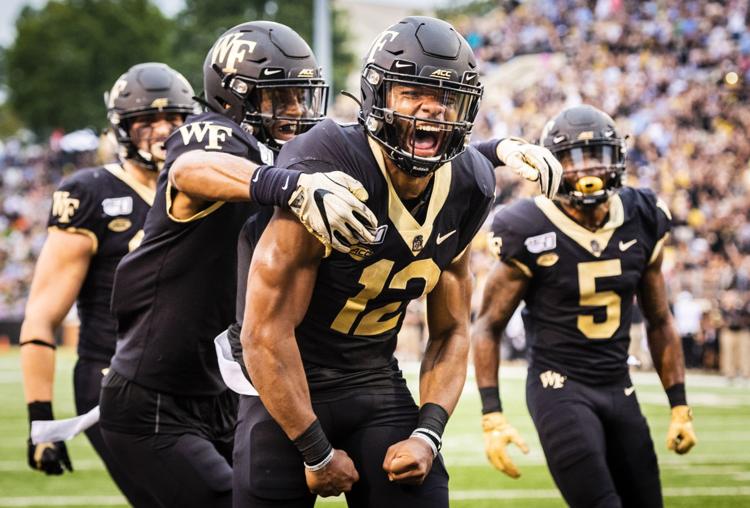 Wake Forest is three days removed from its 24-18 victory Friday against North Carolina. The nonconference game between the Deacons and the Tar Heels was the resumption of a rivalry that goes back to 1888.
With their performances in the victory, three Deacons won weekly awards from the ACC. 
Here is that information as well as which Wake Forest commits will play in the Shrine Bowl of the Carolinas and the kickoff time for the Sept. 28 game against Boston College:
Three Deacons collect ACC player of the week awards at respective positions
Three weeks in, only Wake Forest receivers have won the weekly award for top receiver in the ACC.
The conference announced players of the week at positions Monday afternoon, and redshirt sophomore Sage Surratt collected receiver of the week honors for the second time this season. On defense, redshirt junior defensive end Boogie Basham was named the defensive lineman of the week and sophomore safety Nasir Greer was named the defensive back of the week.
Surratt had nine catches for a career-high 169 yards and one touchdown in Friday night's 24-18 win over North Carolina. He was the ACC's receiver of the week after recording seven catches for 158 yards and a touchdown against Utah State in the season opener — Scotty Washington was the receiver of the week in between, after his seven-catch, 158-yard, two-touchdown performance against Rice.
Surratt has touchdown catches in five straight games, tied for the second-longest streak in school history. Desmond Clark caught a touchdown pass in six straight games in 1998, while Chris Givens (2011), Wayne Baumgardner (1989) and Kenny Duckett (1980) also had streaks of five straight.
Basham had five tackles and 2½ sacks against the Tar Heels. The 6-5, 275-pound defensive end had sacks in each of the first two games, giving him 4½ this season — as many as he had in 12 games last year. He's tied with Pittsburgh's Jaylen Twyman for the most in the ACC.
Greer had 10 tackles, forced a fumble and had a pass break-up. It was the first double-digit tackle performance in the sophomore's career.
Shrine Bowl selections of note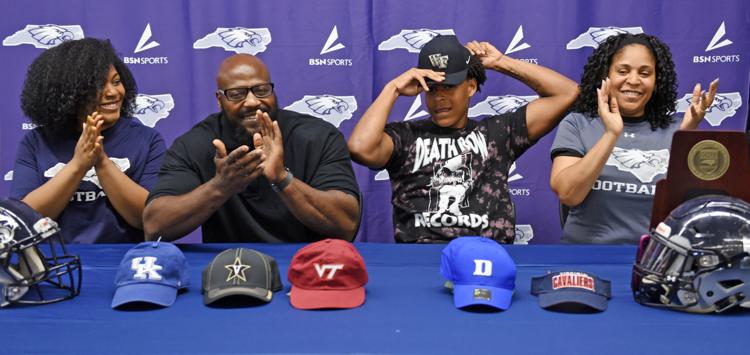 Three players who are verbally committed to Wake Forest — two running backs — were selected Sunday to play in the Shrine Bowl of the Carolinas.
Running backs Ahmani Marshall of East Forsyth and Quinton Cooley of Southern Nash and linebacker Shane Whitter of Burlington Williams were picked to the North Carolina team for the long-running all-star event, which will be played Dec. 21 in Spartanburg, S.C.
Marshall (6-1, 205) has 458 yards and five touchdowns on 60 carries (7.6 yards per carry). He's a legacy pick to the Shrine Bowl – his father, Malcolm Marshall, played in the 1989 game before heading to North Carolina.
Cooley (5-8, 193) has 609 yards and 14 touchdowns on 46 carries (13.2 yards per carry), and another 156 yards and four touchdowns on eight receptions. He's run for more than 100 yards in all four of the Firebirds' games, including a 225-yard, five-touchdown performance this past Friday. He has 19 total touchdowns and three two-point conversions — he currently leads the state with 120 total points.
Whitter (6-1, 230) has 39 tackles, one tackle for loss and one fumble recovery in four games. He's also lined up at a few different offensive positions, and has three catches for 49 yards and two touchdowns.
Time of Sept. 28 game
Wake Forest's game against Boston College on Sept. 28 will kick off at 3:30 p.m. and will be broadcast on the ACC Network.
It'll be the Deacons' first game on the new network since the season-opening game, a 38-35 win over Utah State, which was the second-ever football game broadcast on ACCN. It's also the ACC opener for Wake Forest.
WakeFB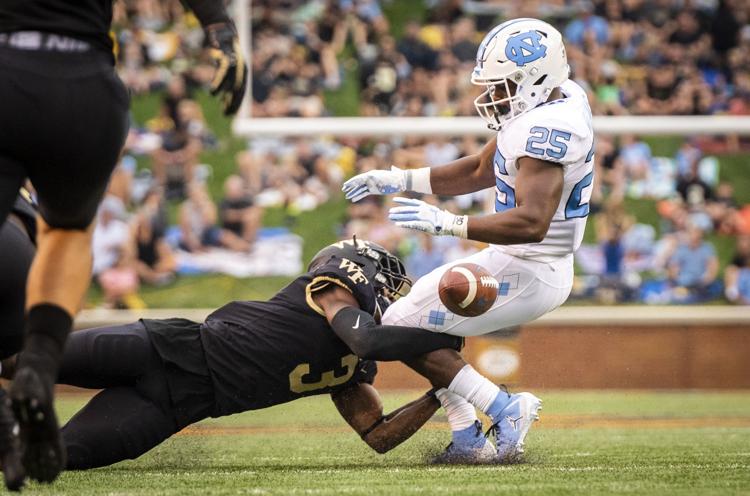 WakeFB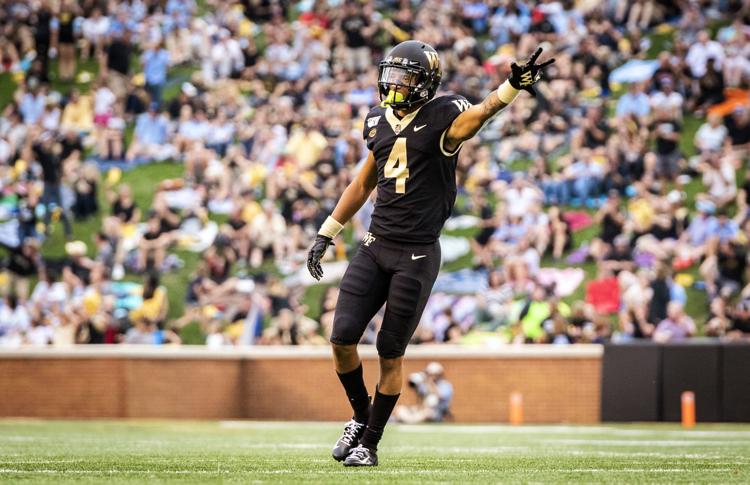 WakeFB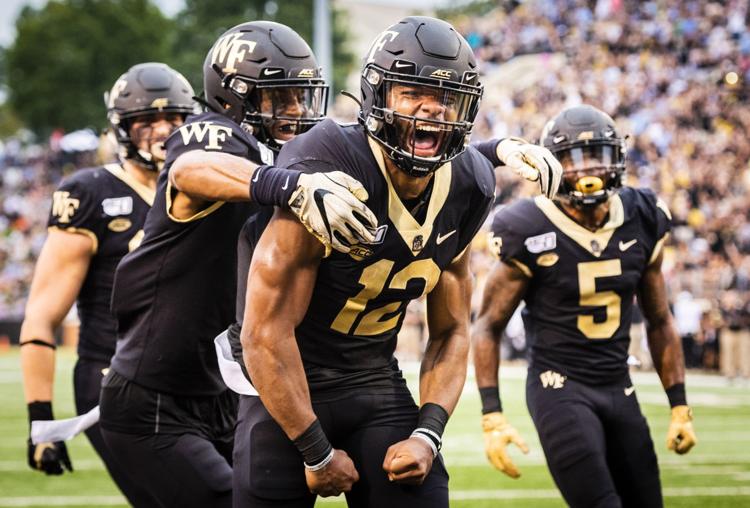 WakeFB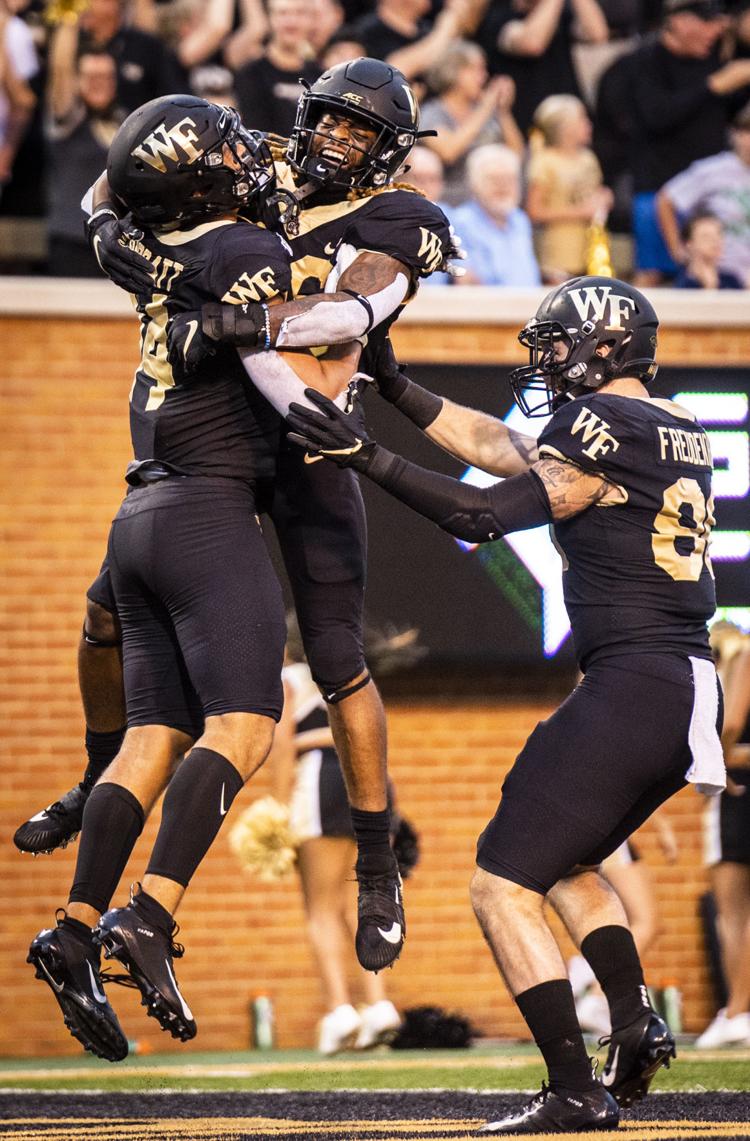 WakeFB
WakeFB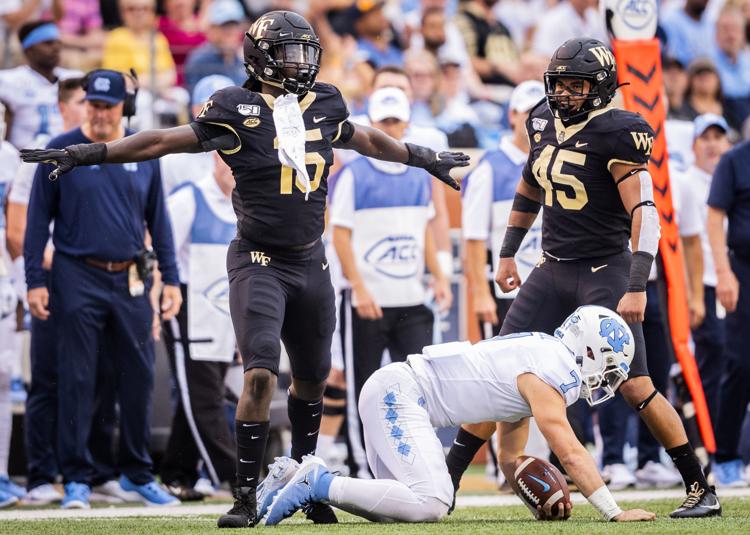 WakeFB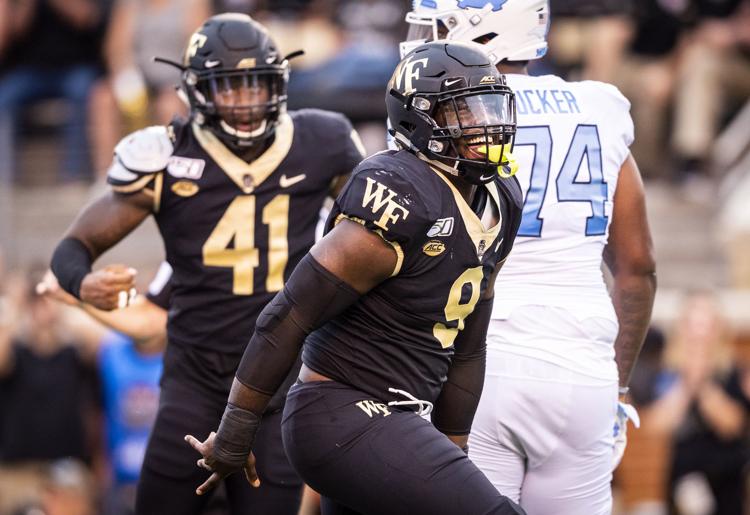 WakeFB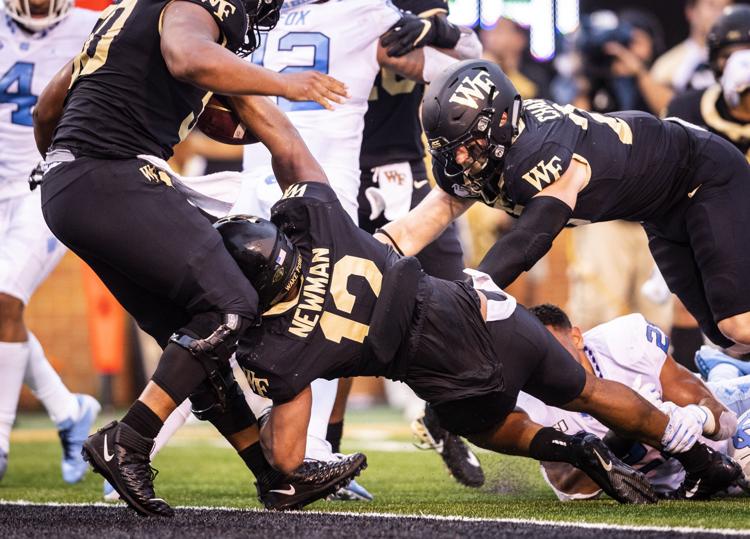 WakeFB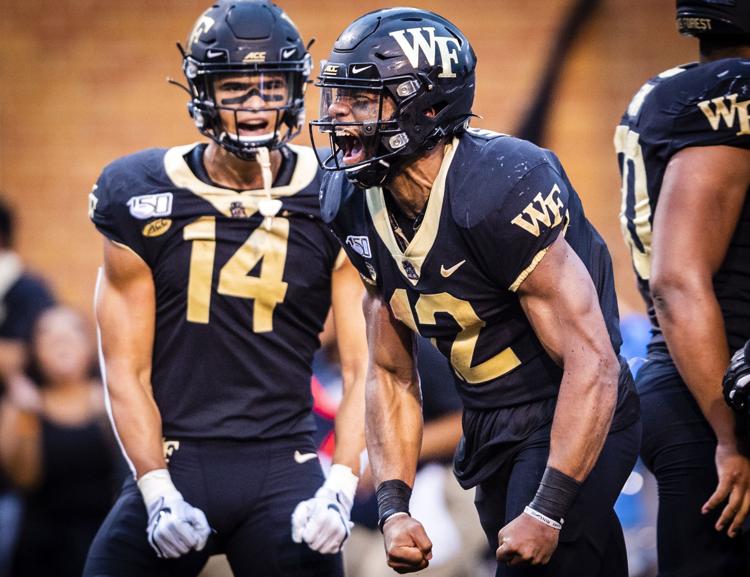 WakeFB
WakeFB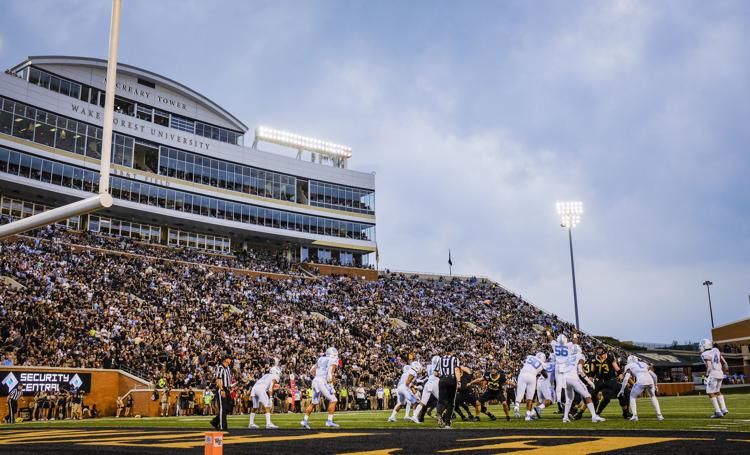 WakeFB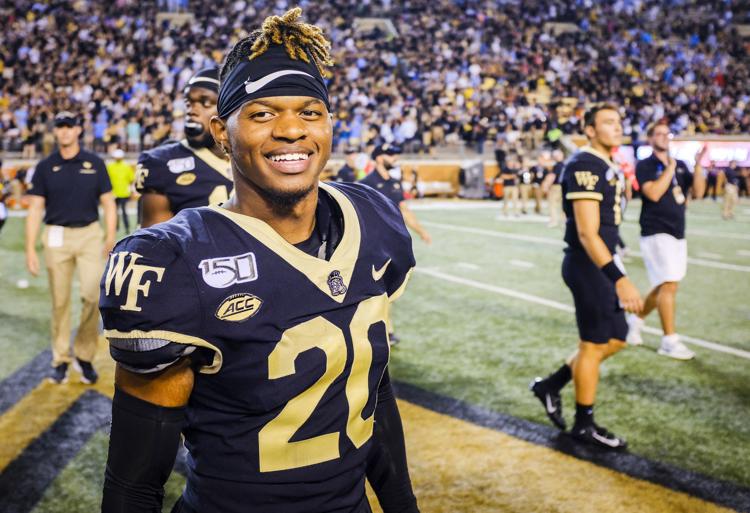 WakeFB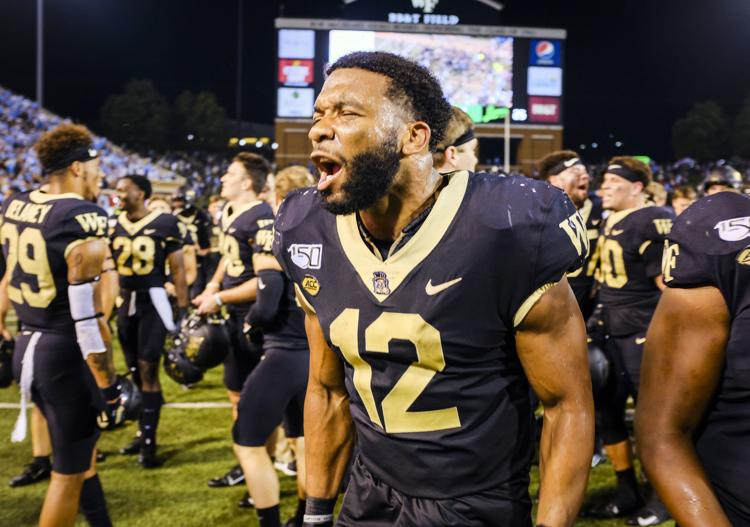 WakeFB
WakeFB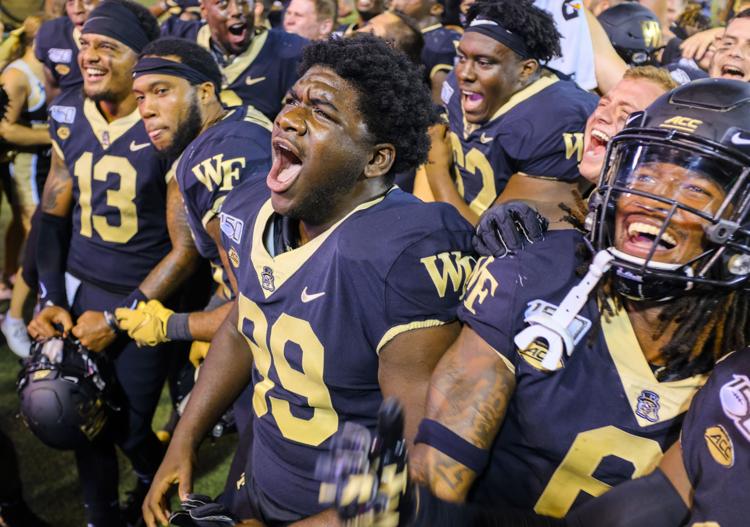 WakeFB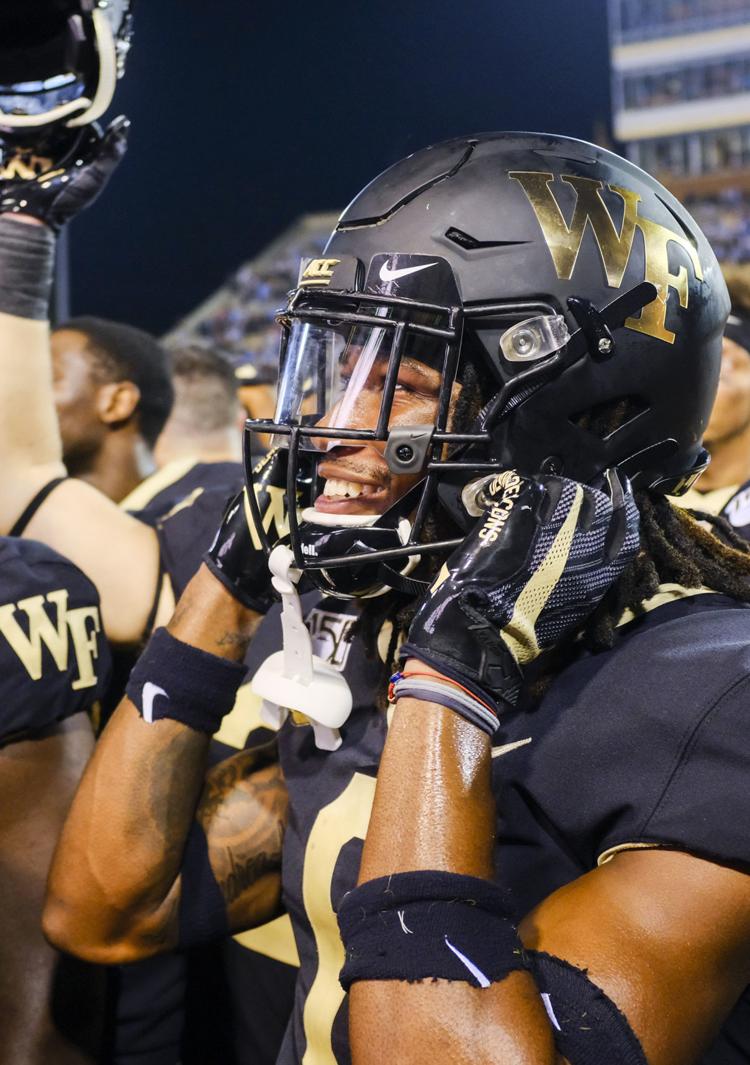 WakeFB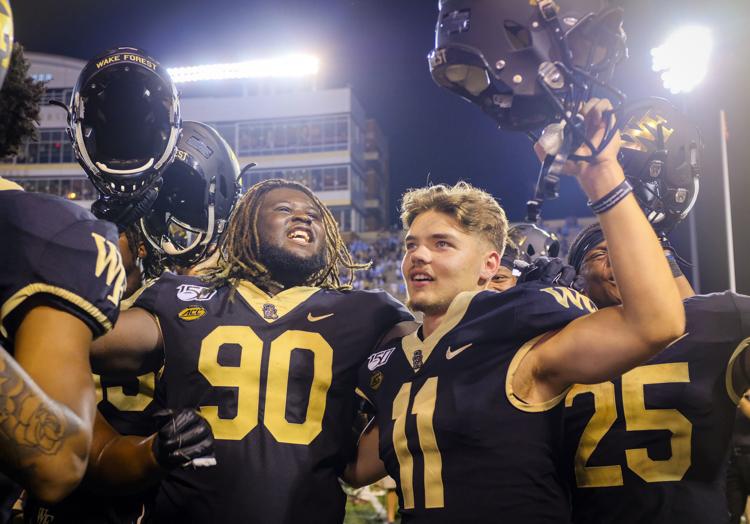 WakeFB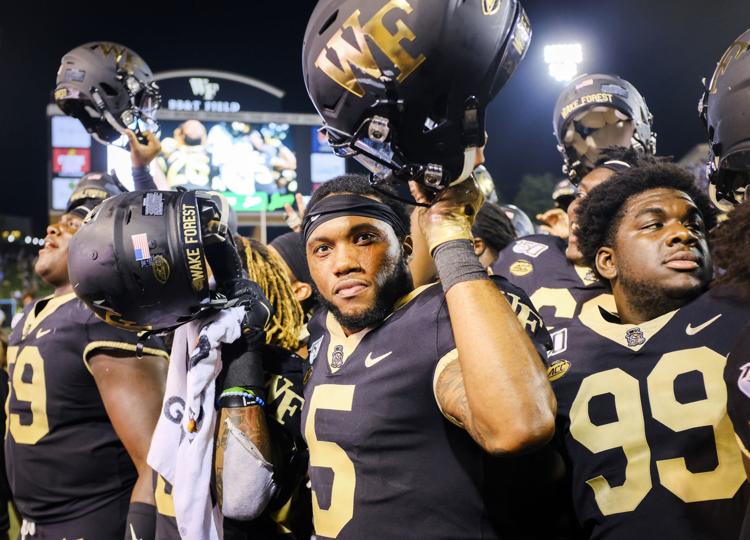 WakeFB
WakeFB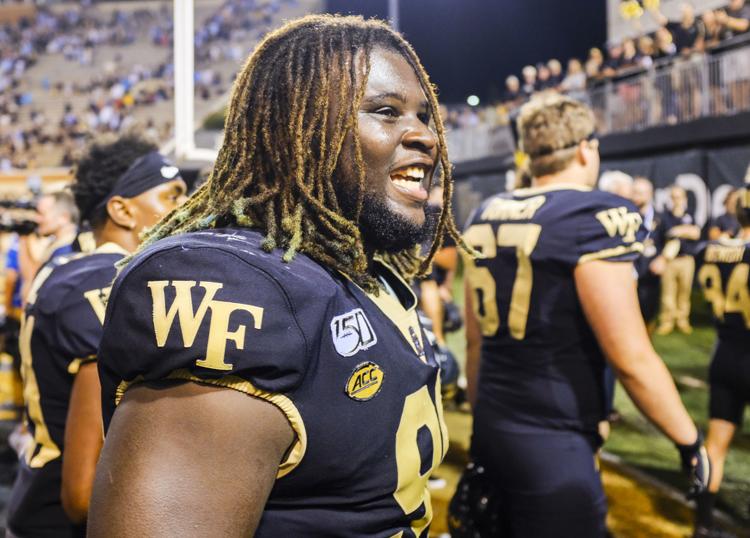 WakeFB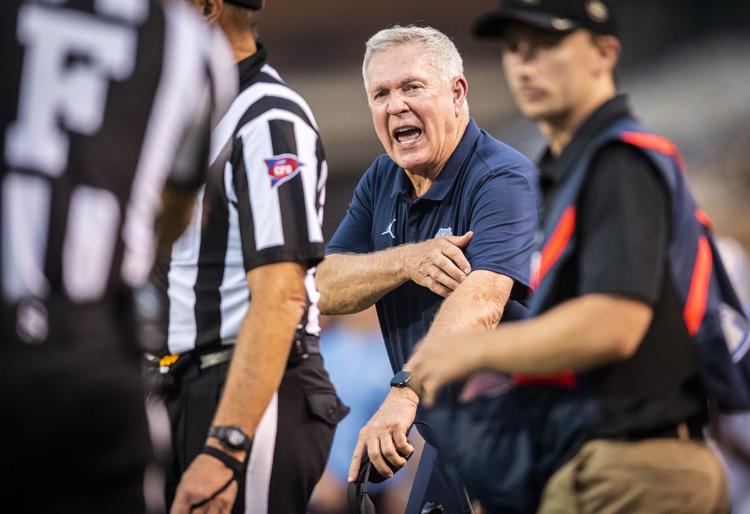 WakeFB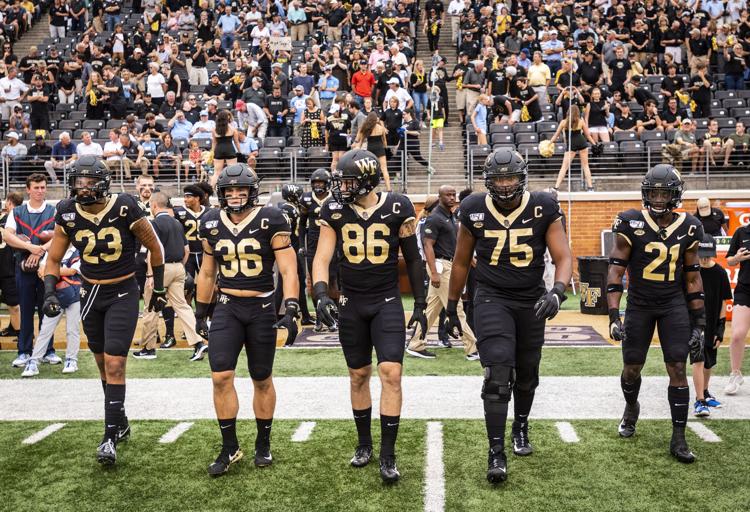 WakeFB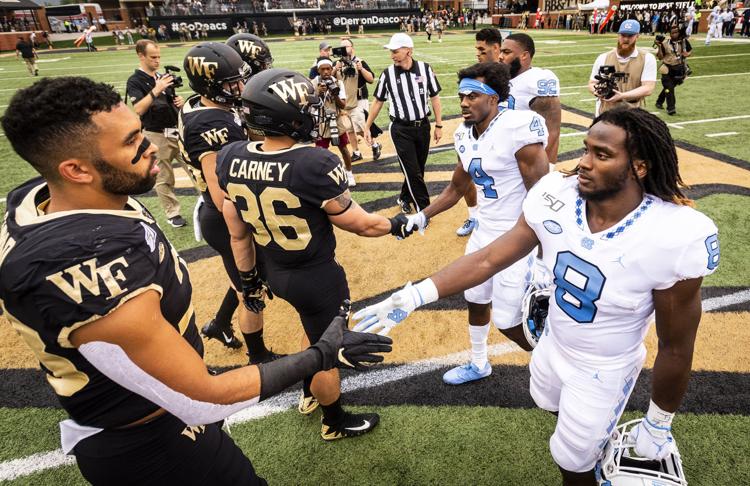 WakeFB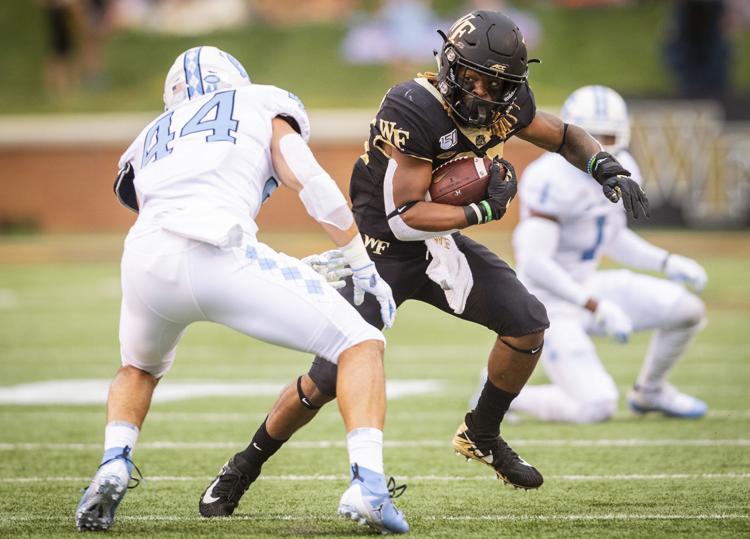 WakeFB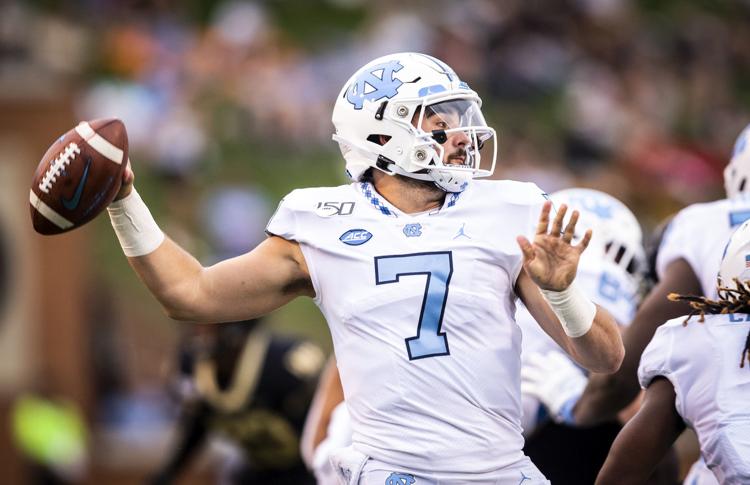 WakeFB
WakeFB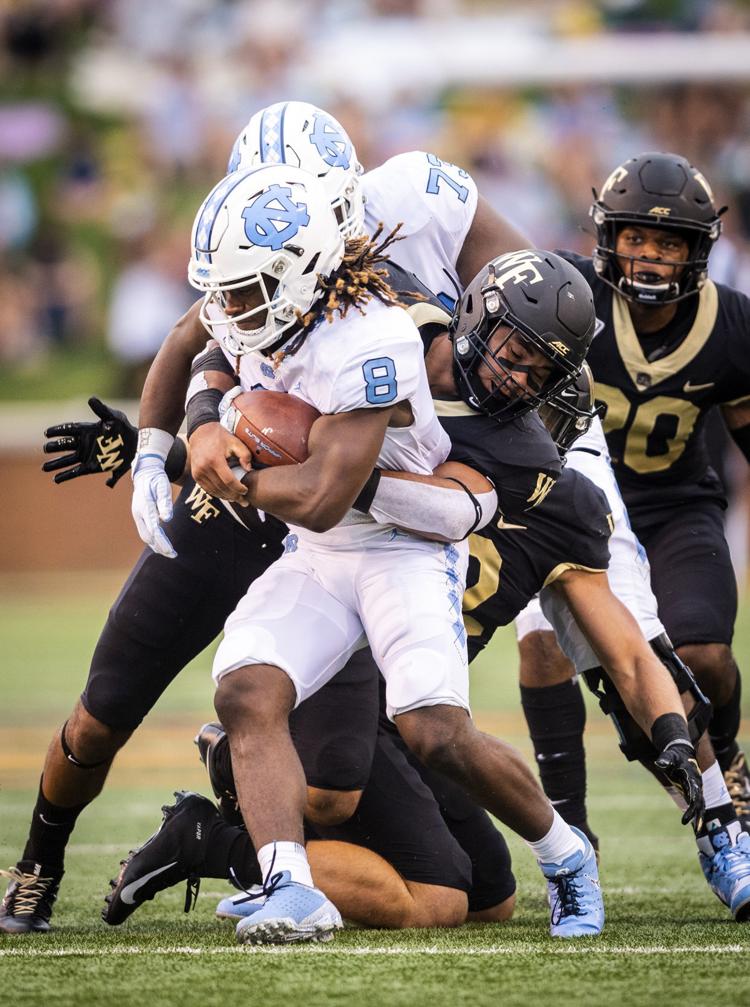 WakeFB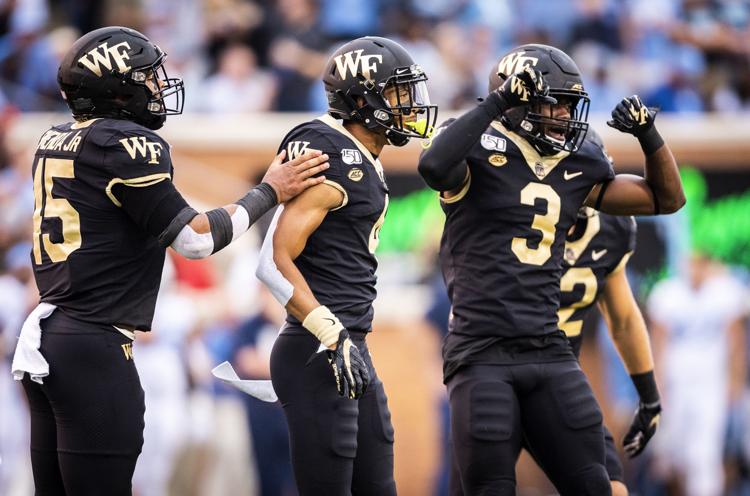 WakeFB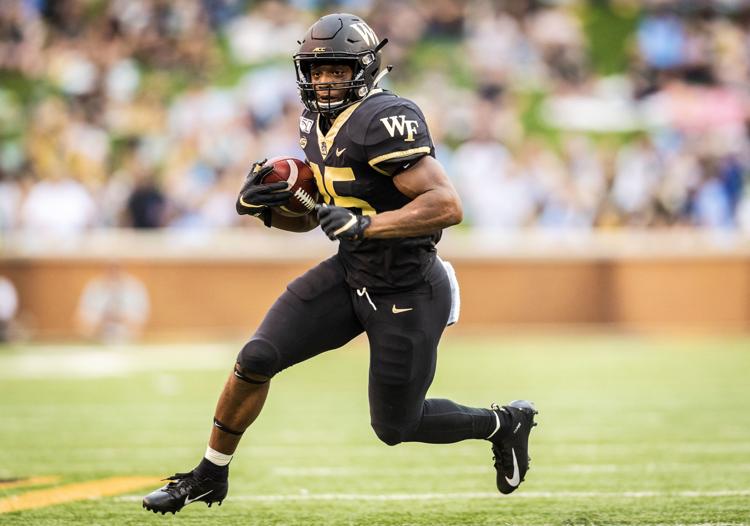 WakeFB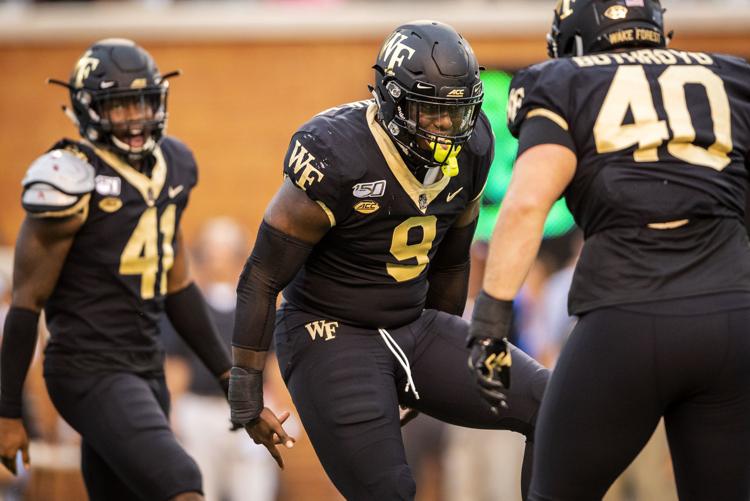 WakeFB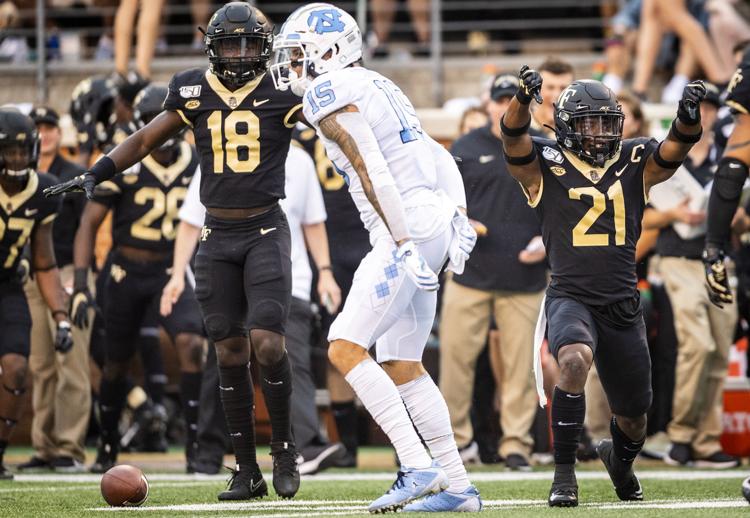 WakeFB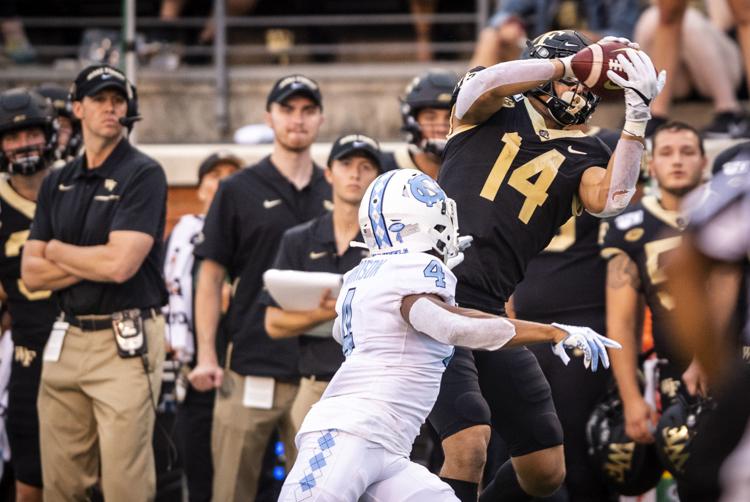 WakeFB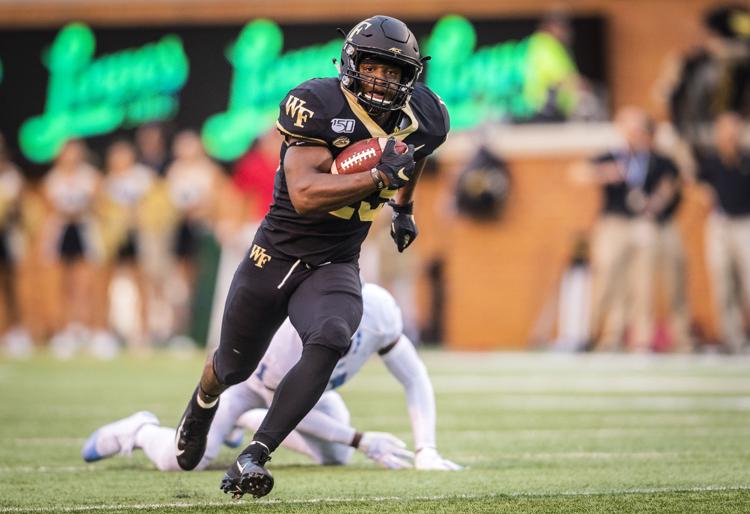 WakeFB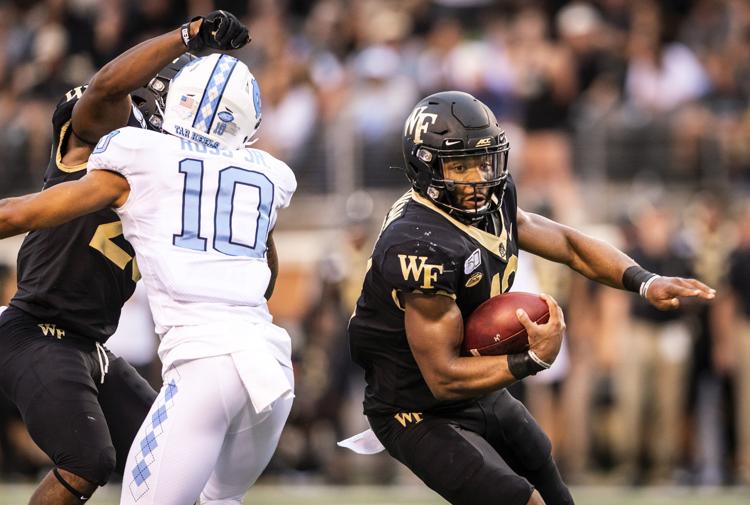 WakeFB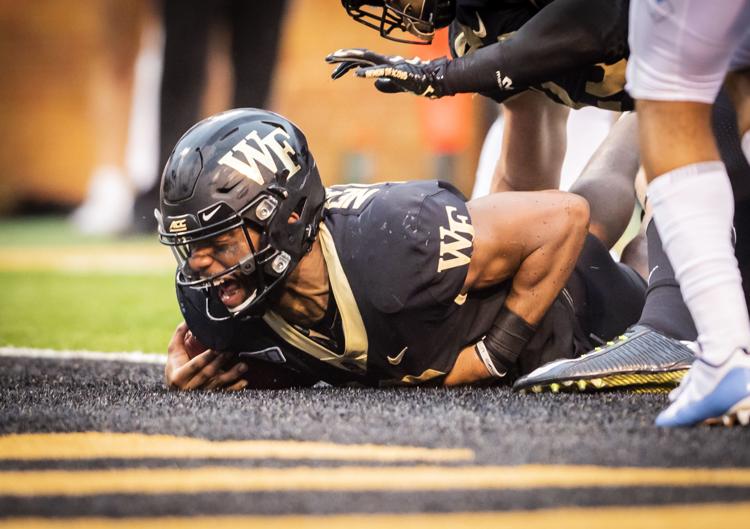 WakeFB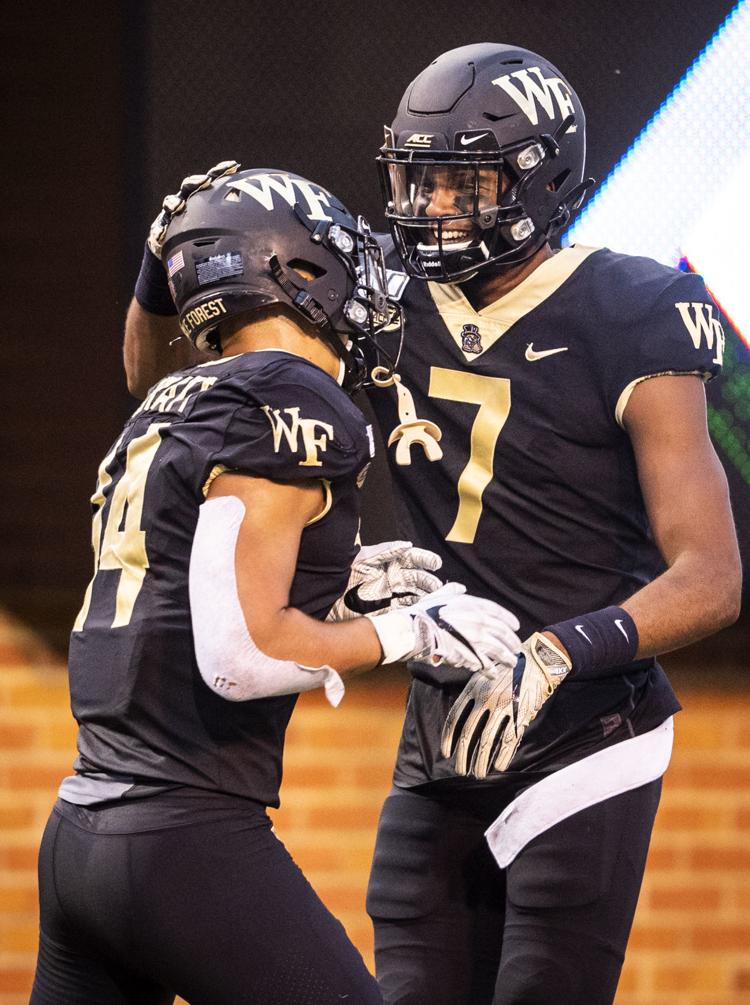 WakeFB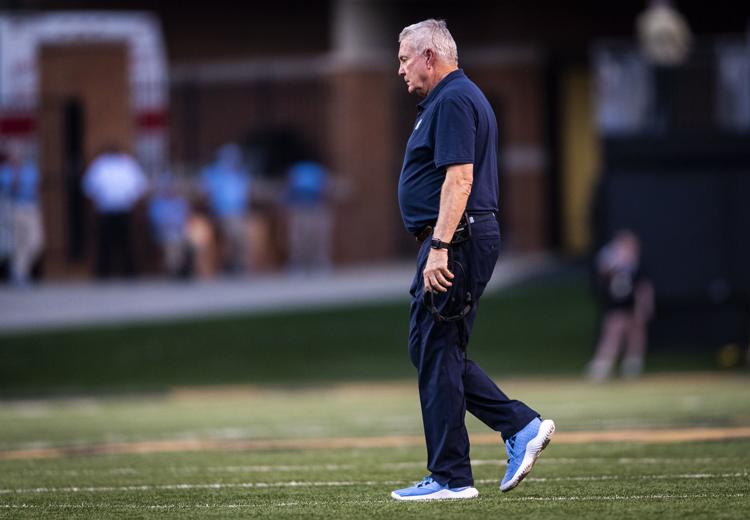 WakeFB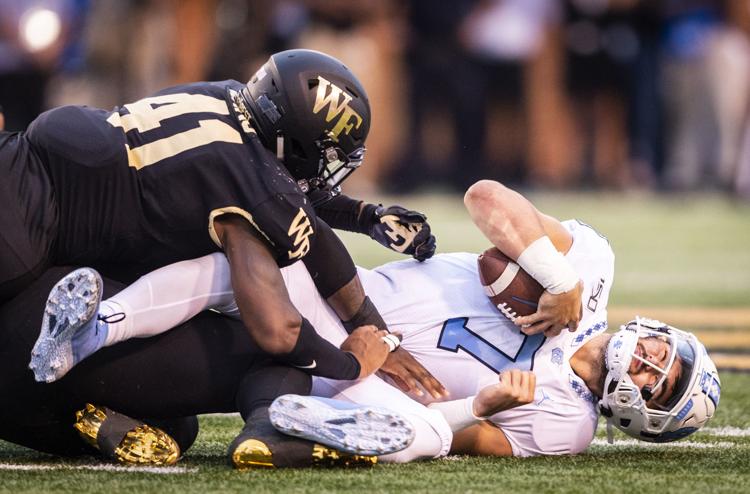 WakeFB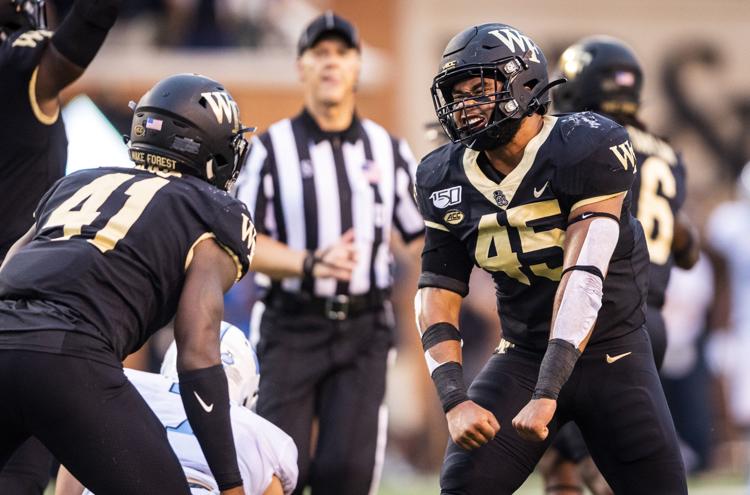 WakeFB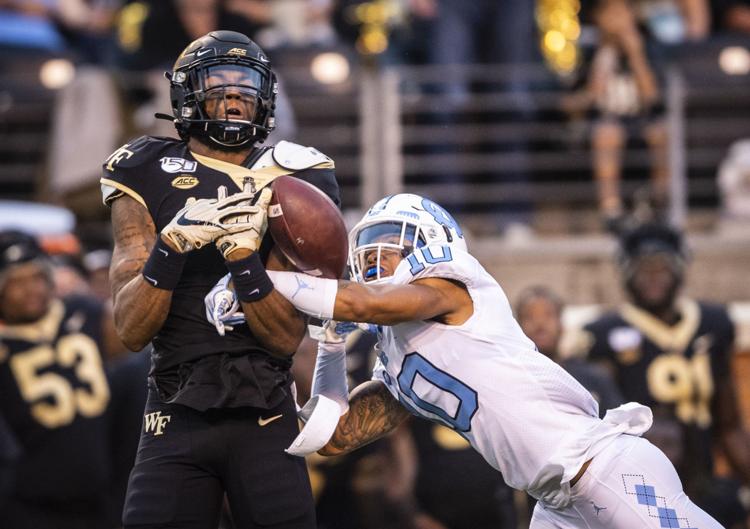 WakeFB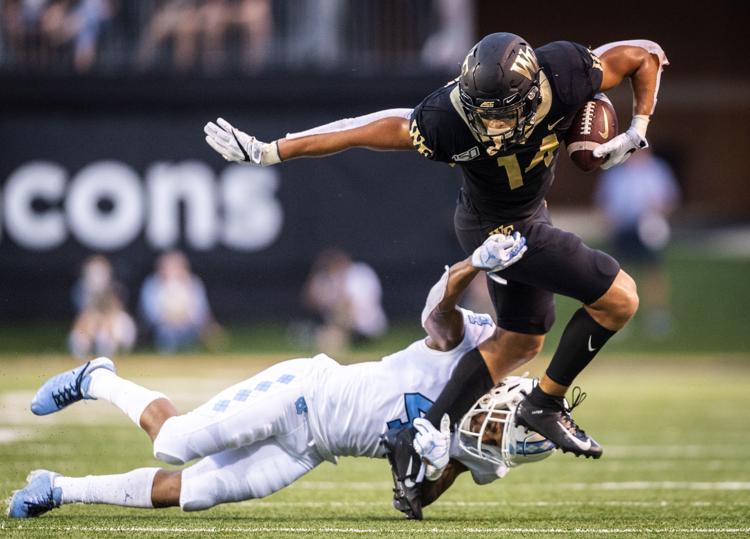 WakeFB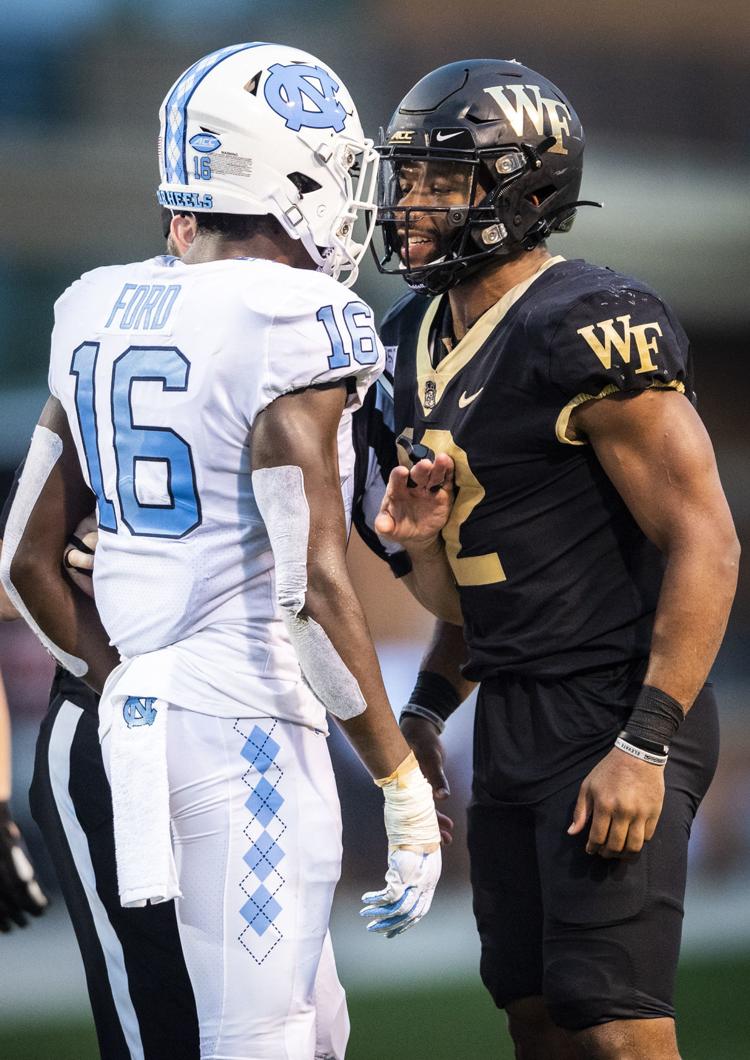 WakeFB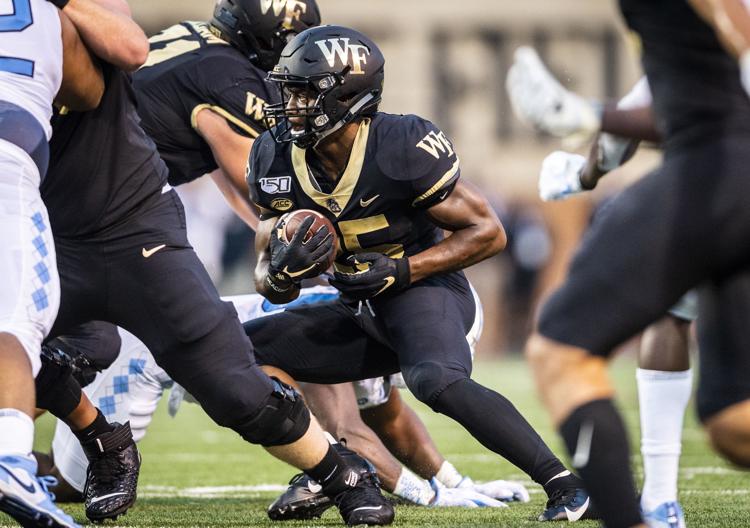 WakeFB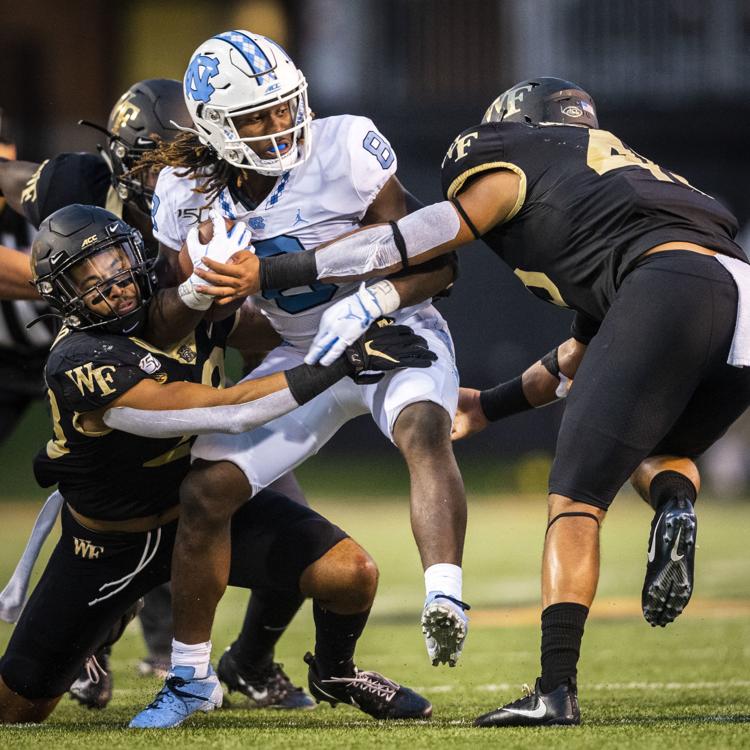 WakeFB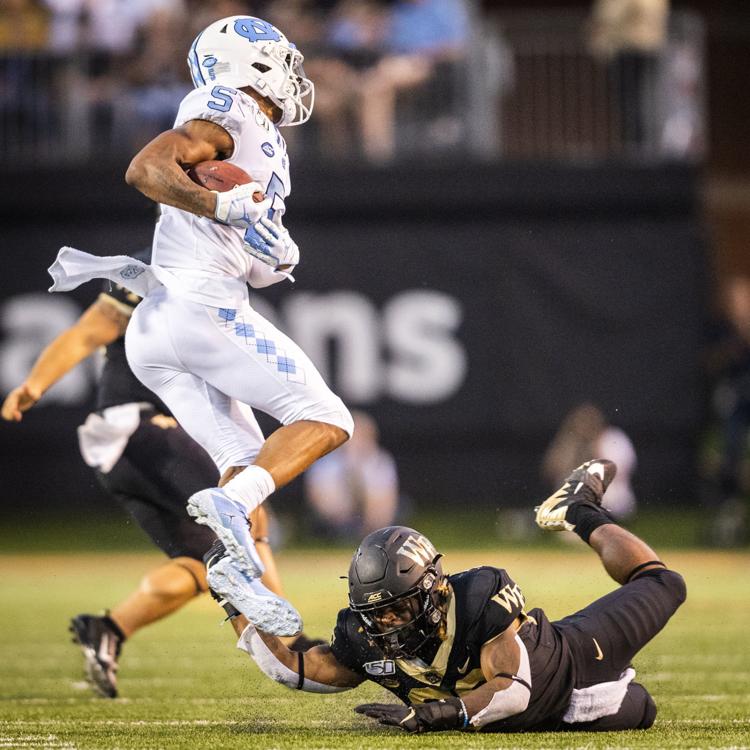 WakeFB
WakeFB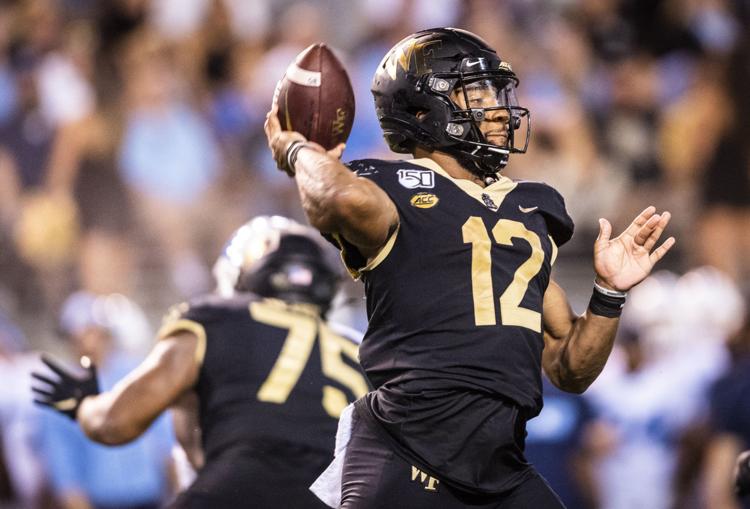 WakeFB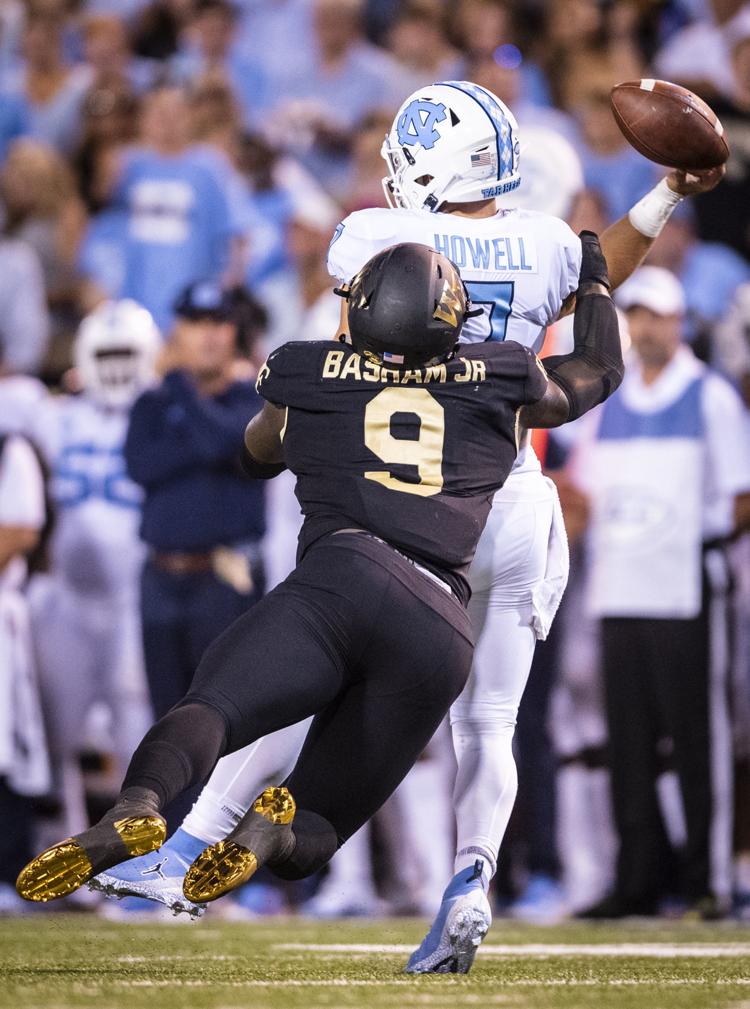 WakeFB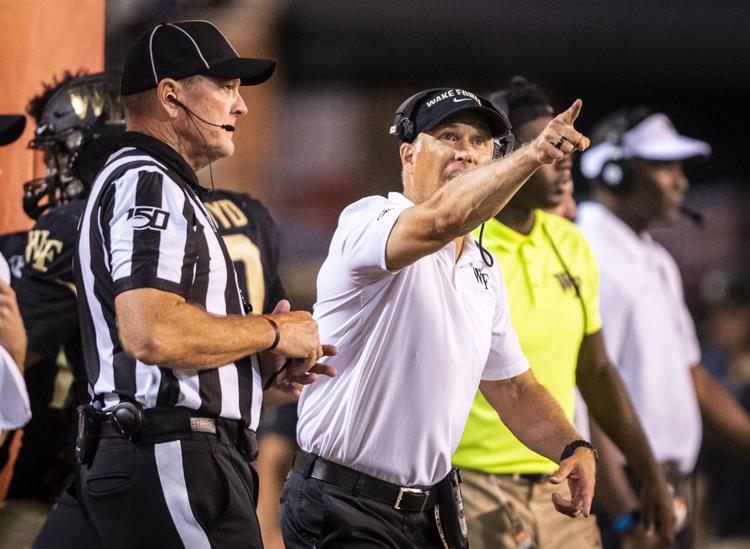 WakeFB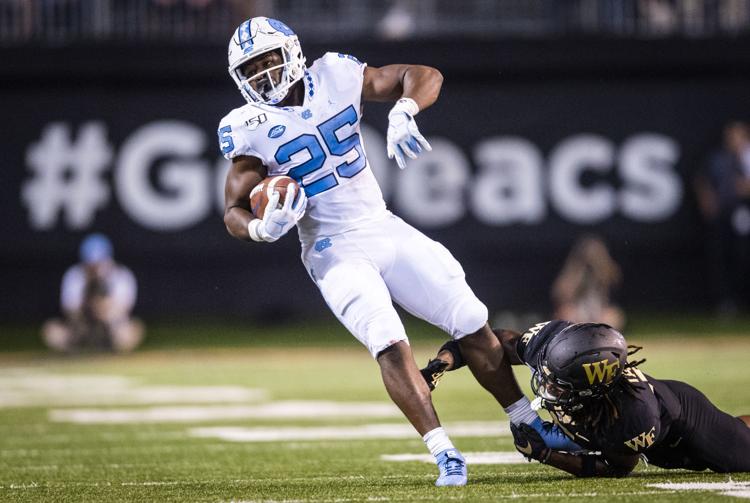 WakeFB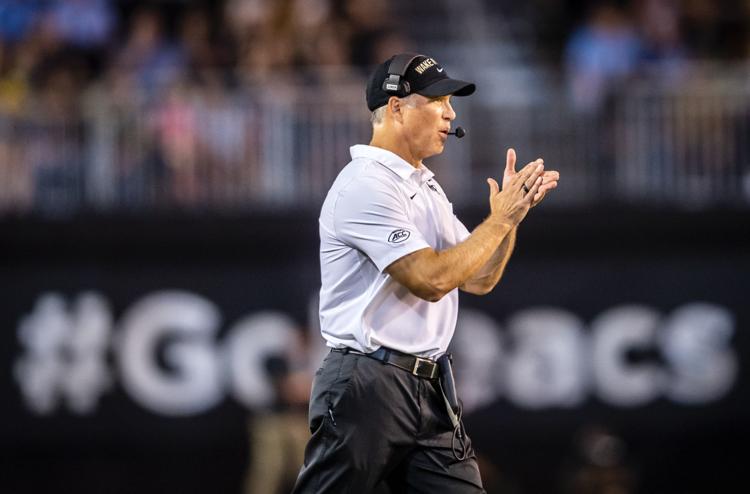 WakeFB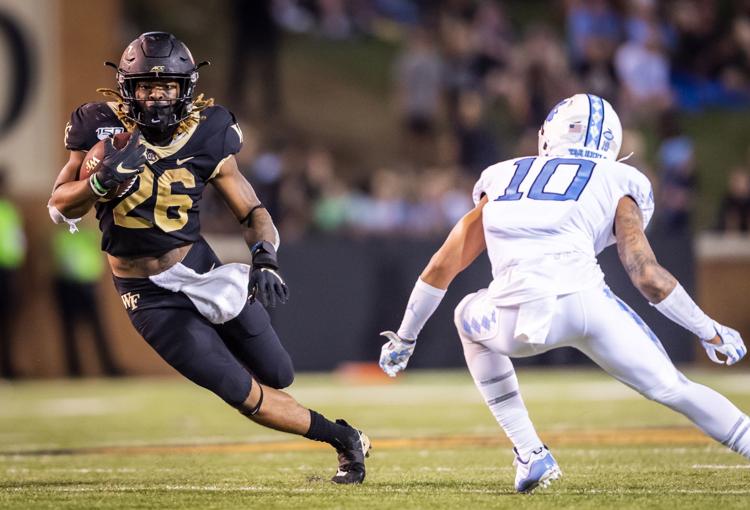 WakeFB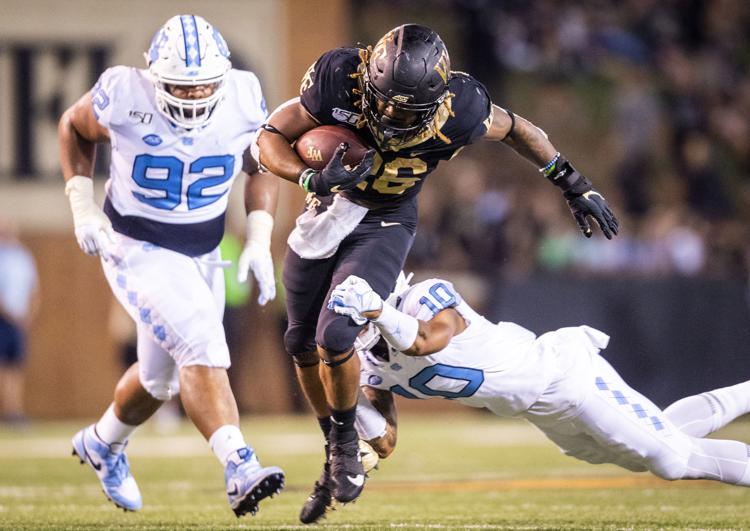 WakeFB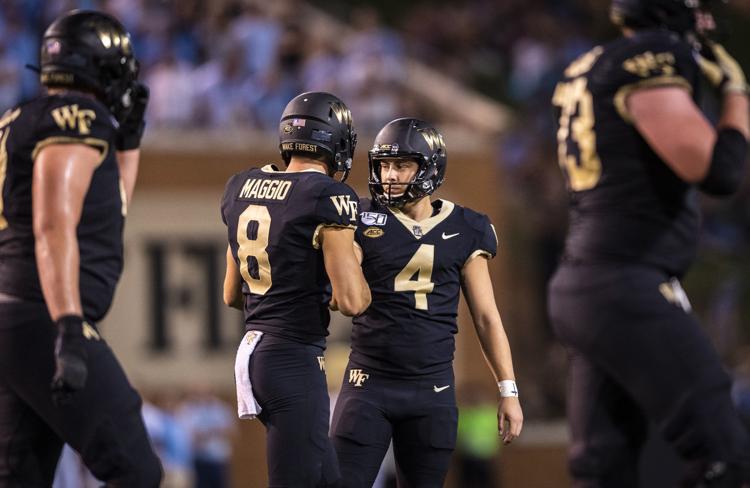 WakeFB
WakeFB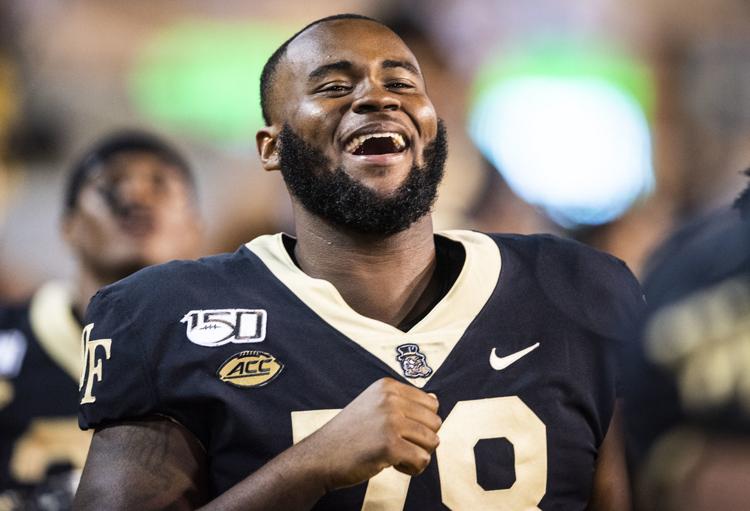 WakeFB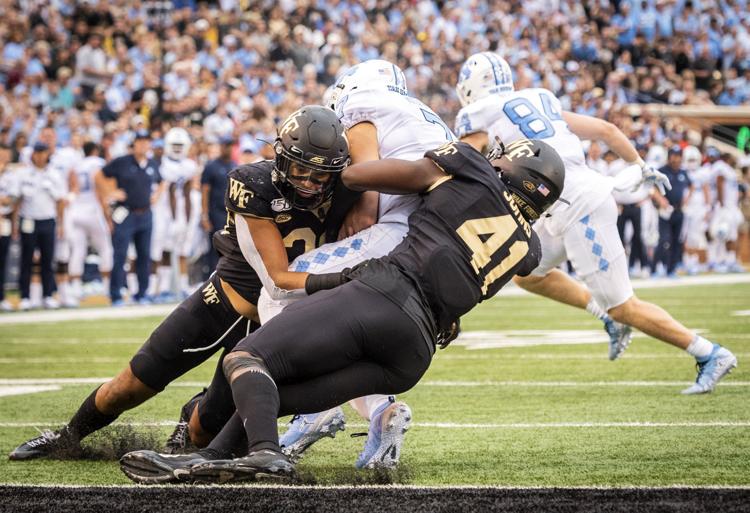 WakeFB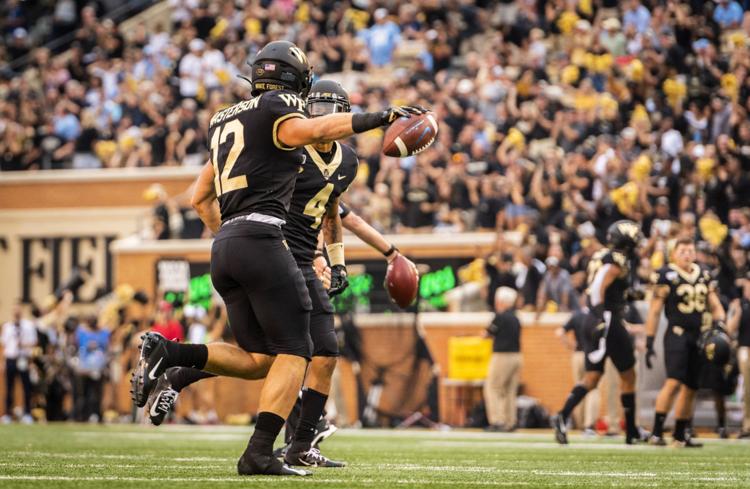 WakeFB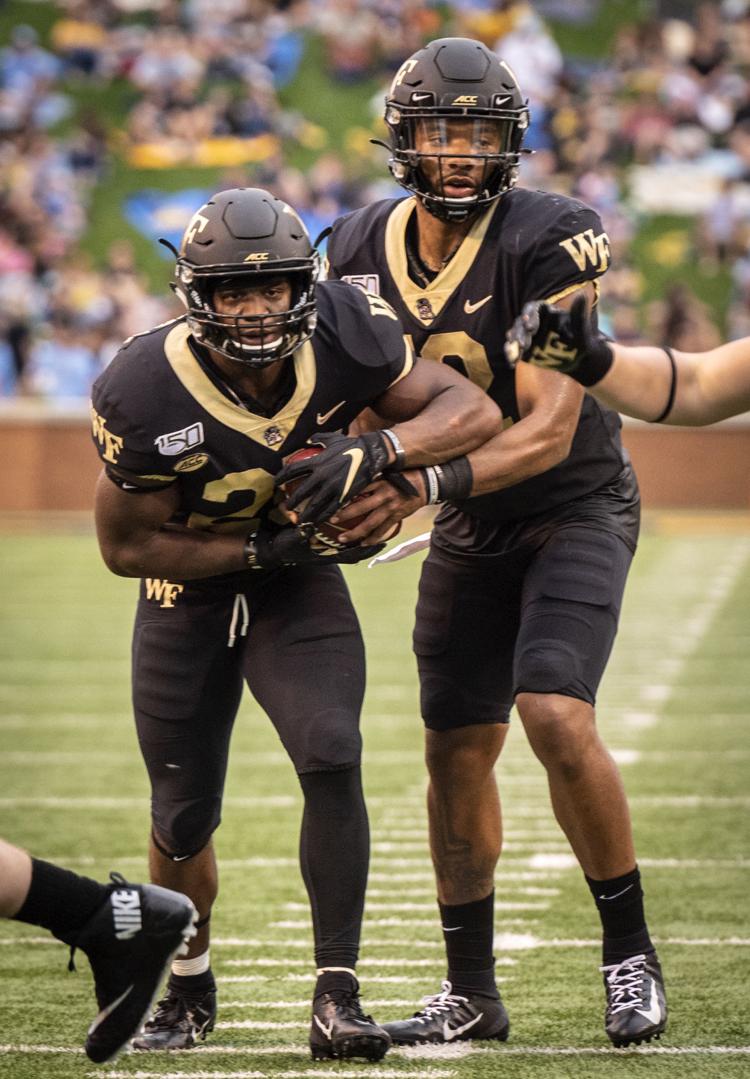 WakeFB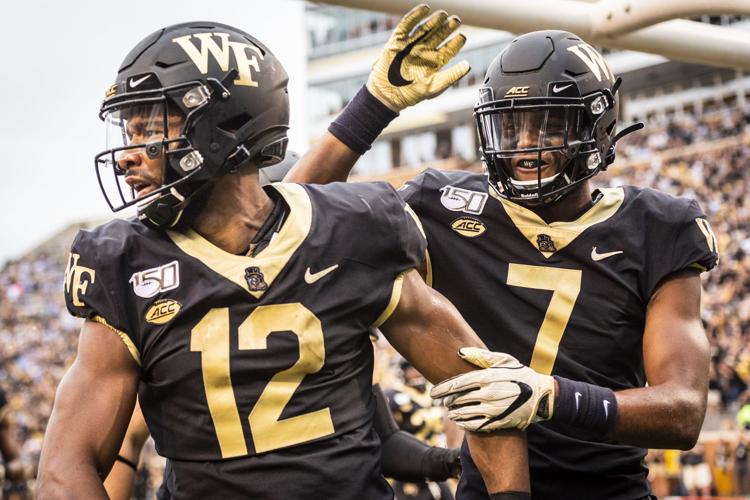 WakeFB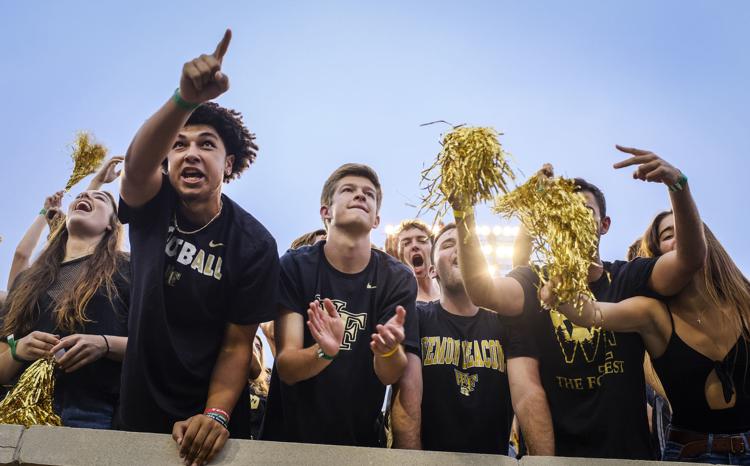 WakeFB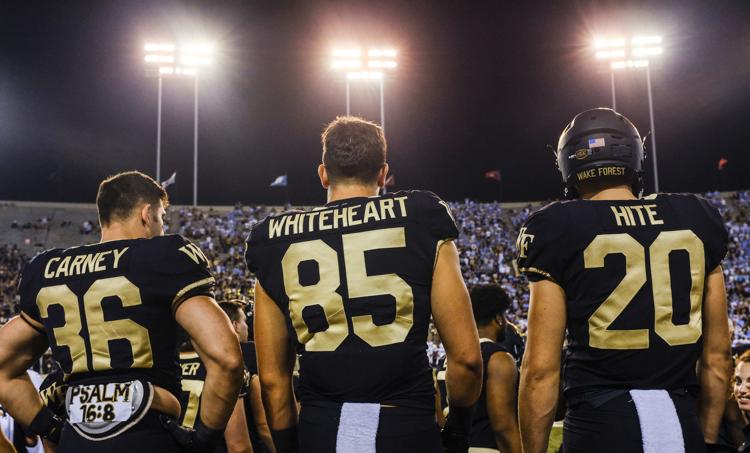 WakeFB