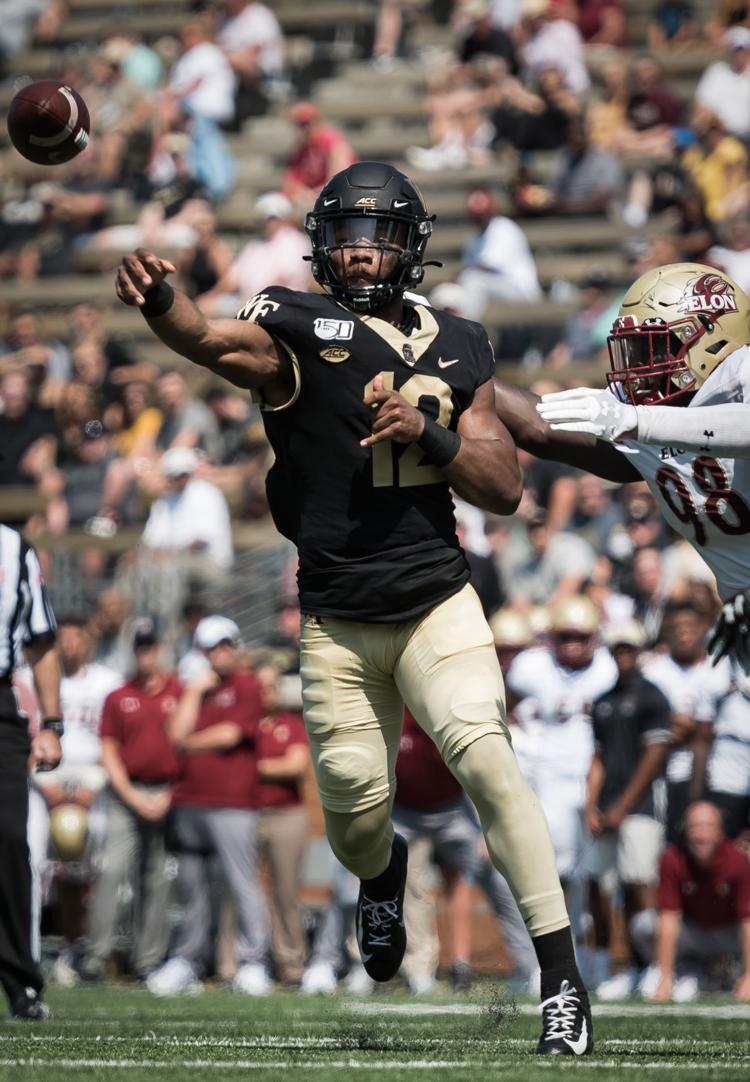 Jamie Newman only needed to play one drive into the second half to make more history as Wake Forest's quarterback.
Newman threw five touchdown passes Saturday in Wake Forest's 49-7 blowout of visiting Elon at BB&T Field.
It's the third five-touchdown passing performance in school history — the others were by Riley Skinner in the last game of his career in 2009 and John Wolford against Louisville in 2017. Newman also became the third Wake Forest quarterback to win seven of his first eight career starts; Skinner won eight of his first nine, and Jay Venuto won seven of his first eight.
Newman's favorite targets Saturday were again wide receivers Scotty Washington and Sage Surratt — who both put up 100-yard games. Washington had nine catches — tying a career high for the senior — for 141 yards and two touchdowns, the last score coming on Newman's fifth touchdown pass of the day on a 31-yard jump ball in the front corner of the end zone.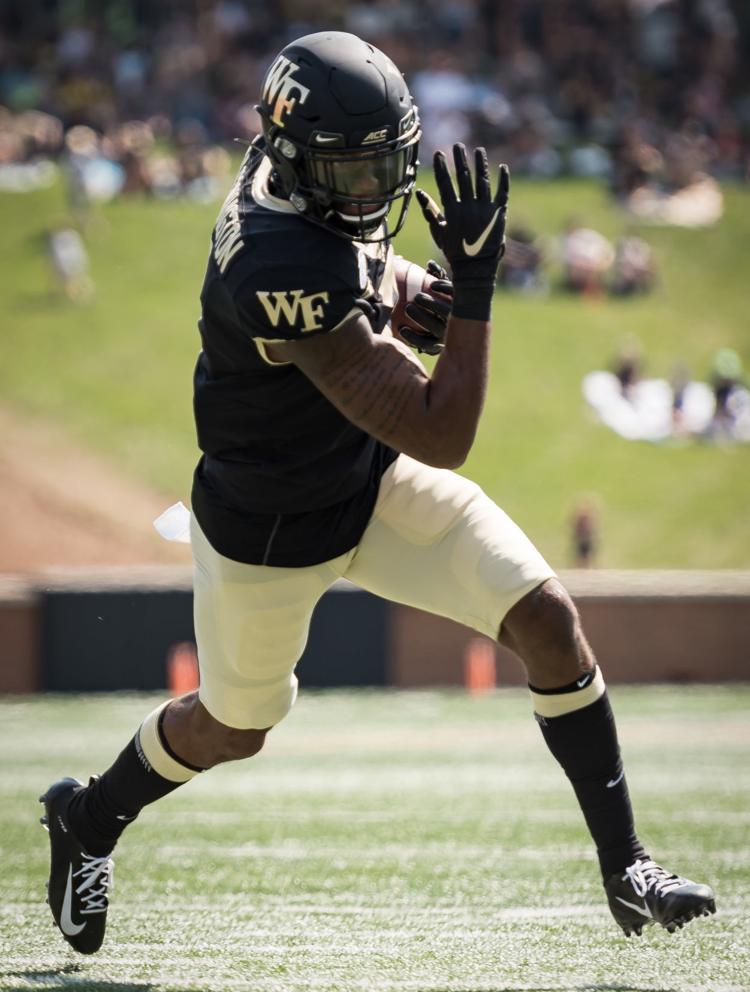 That throw and catch came on Wake Forest's first drive of the second half and helped make it 35-7. It also allowed Newman to spend the rest of the game on the sideline, his performance complete with a line of 27 for 35 for 351 yards.
Surratt had eight catches for 112 yards and two touchdowns, his third game with more than 100 yards receiving this season and fifth of his career.
The scoring was capped by Kenneth Walker III's 20-yard touchdown run and Michael Kern's 17-yard touchdown pass to A.T. Perry.
Wake Forest (4-0) has won its first four games for the third time in the past four seasons, and has won six straight games. The Deacons head to Boston College next week for their ACC opener, and a win there would match the program record for the longest winning streak.
Other than a couple of hiccups in the first half, Wake Forest's offense operated with relative ease against its only FCS opponent of the season. The Deacons scored on three straight drives, with Newman hitting three receivers for those touchdowns — Washington for 4 yards, Jaquarii Roberson for 34 yards (on fourth-and-6) and Surratt for 5 yards.
Newman's only glitch of the first half came on an interception in the end zone, with Daniel Reid-Bennett fighting off Washington for a ball thrown too far inside.
After that, the Deacons tacked on another touchdown with Newman's 48-yard touchdown pass to Surratt in the final minute of the first half. That gave Surratt his first career game with multiple touchdown catches, and the first score meant he tied the school record with his sixth straight game with a touchdown.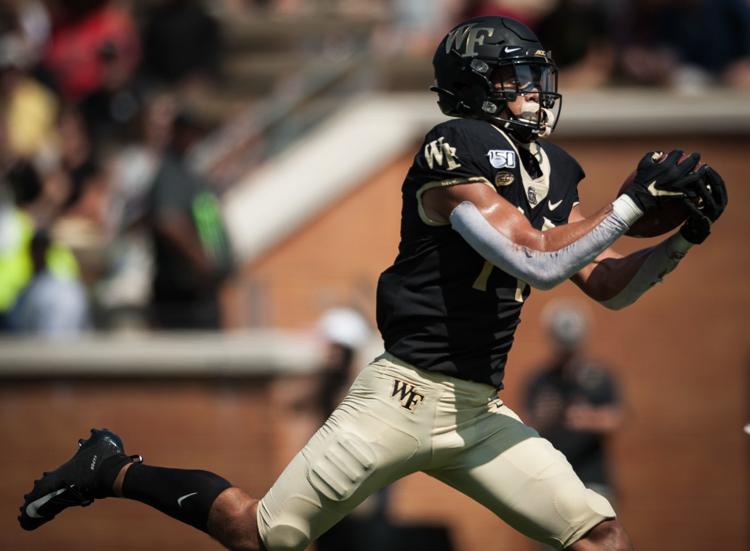 Not to be lost in the shuffle, Wake Forest's defense turned in another performance that shows its growth from a year ago.
Through three quarters, Elon (2-2) had 137 yards on 43 plays, averaging 3.2 yards per play. Between the midway point of the second and third quarters, the Phoenix didn't have a first down. Elon's lone touchdown of the first three quarters came on its third possession, when Wake Forest rotated in several backups.
Freshman safety Trey Rucker started for Wake Forest in place of Coby Davis, who was out with an injury.
Elon was missing its leading receiver, Kortez Weeks (15 catches for 205 yards and three touchdowns), starting tight end Matt Foster and starting left tackle Pete Townsend. Also missing was linebacker Jarquez Bizzell, who was listed as a backup but entered the game as the Phoenix's leading tackler.
Elon is now 0-12 against FBS teams in its history.
Wake Forest Elon Football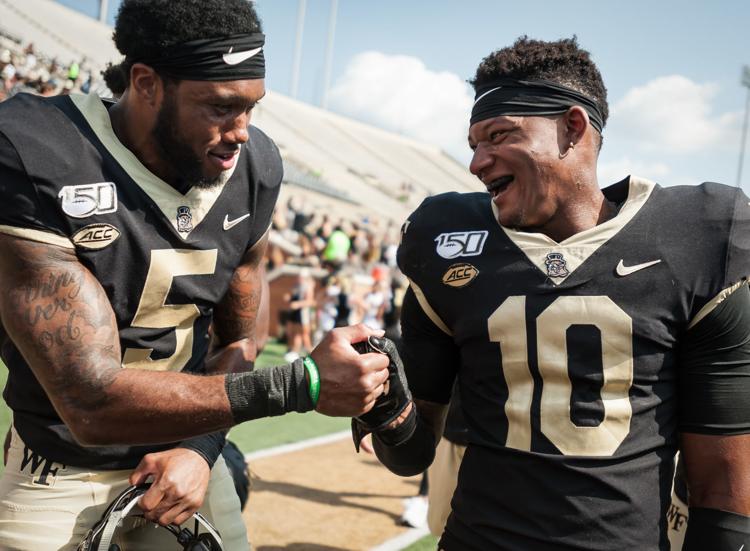 Wake Forest Elon Football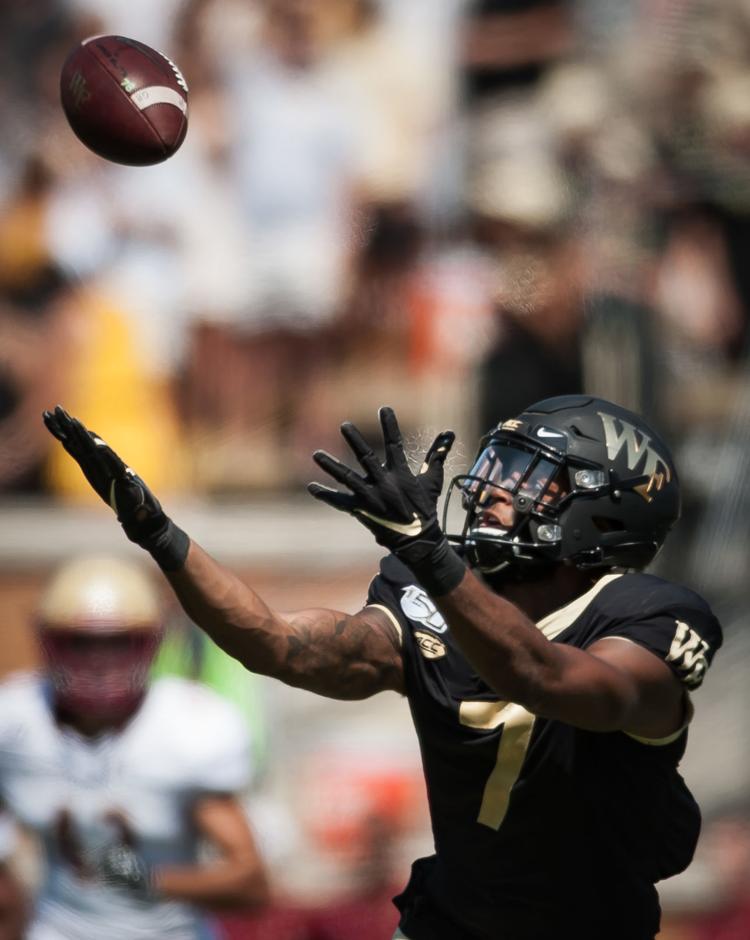 Wake Forest Elon Football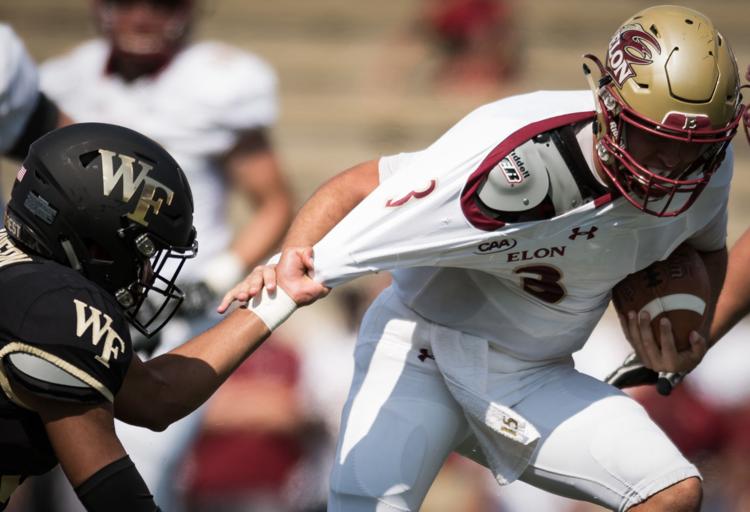 Wake Forest Elon Football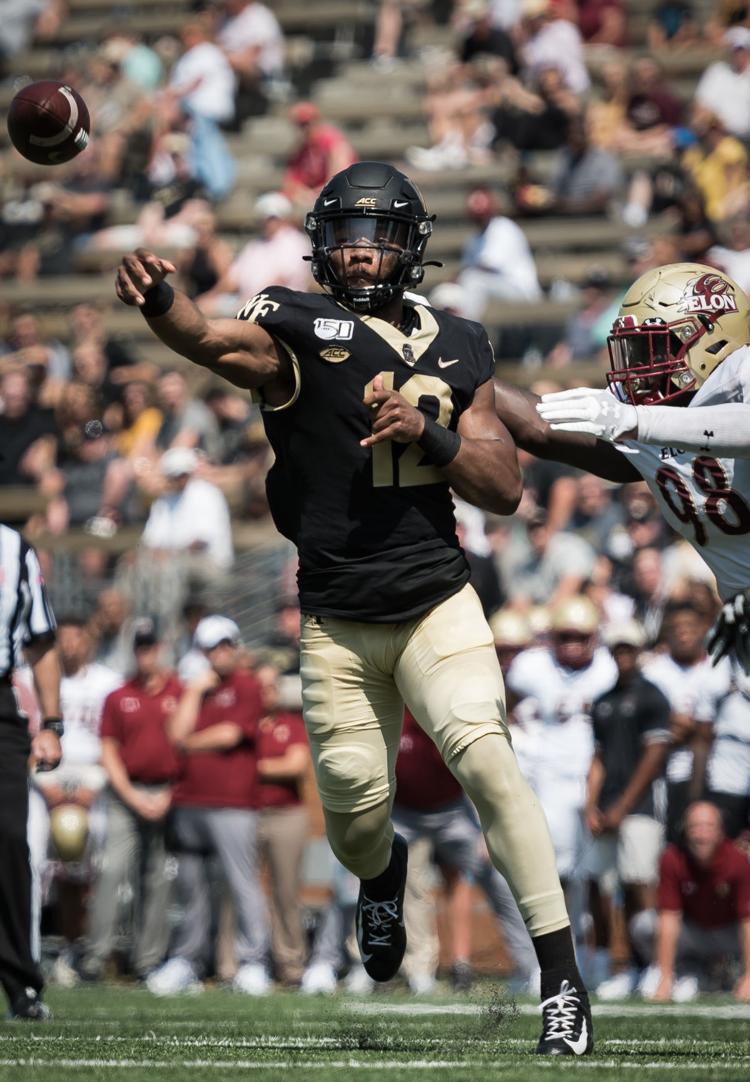 Wake Forest Elon Football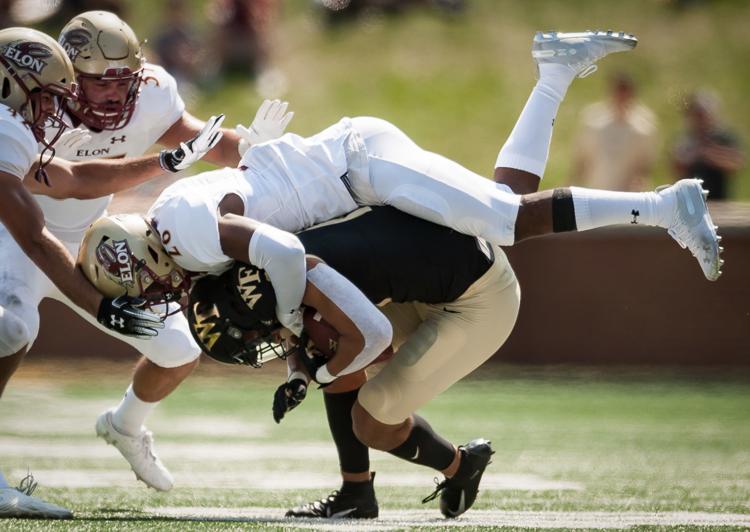 Wake Forest Elon Football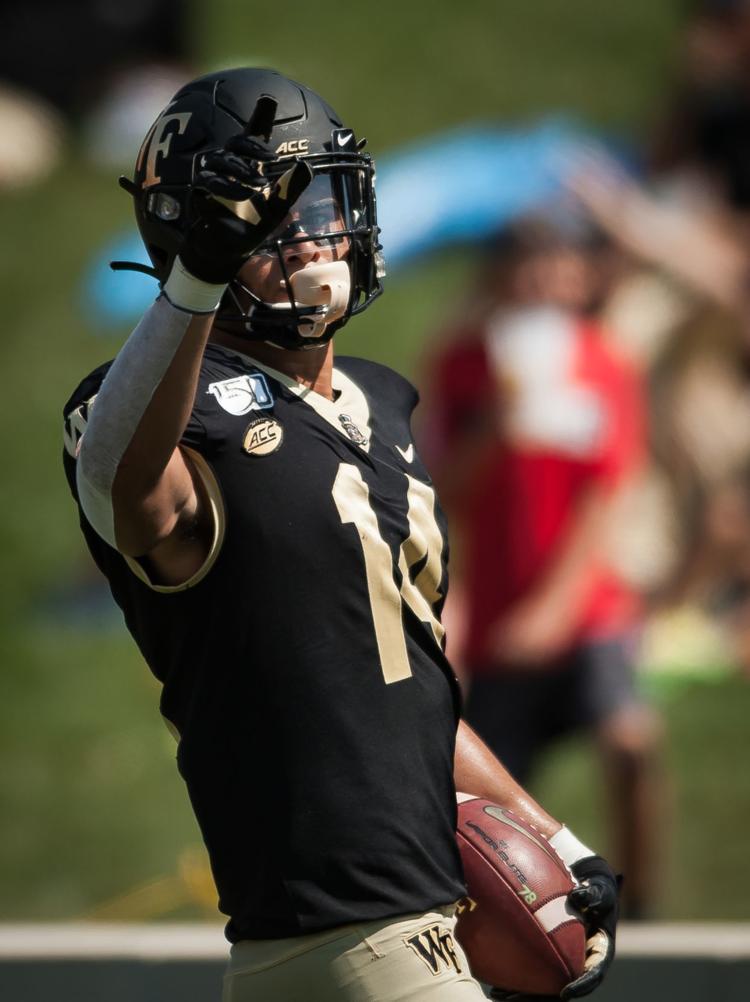 Wake Forest Elon Football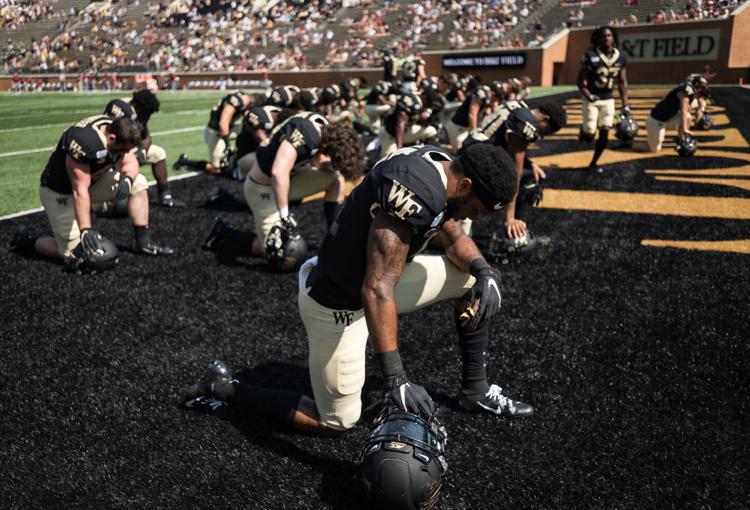 Wake Forest Elon Football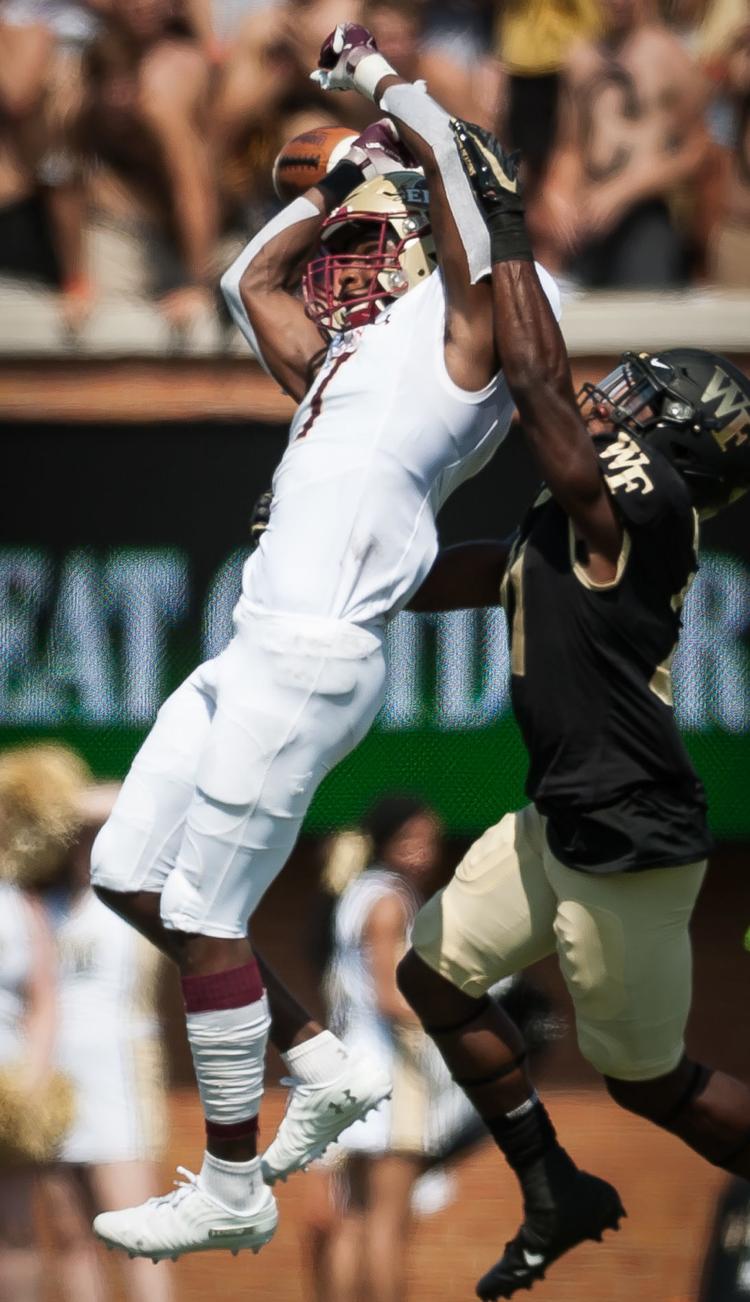 Wake Forest Elon Football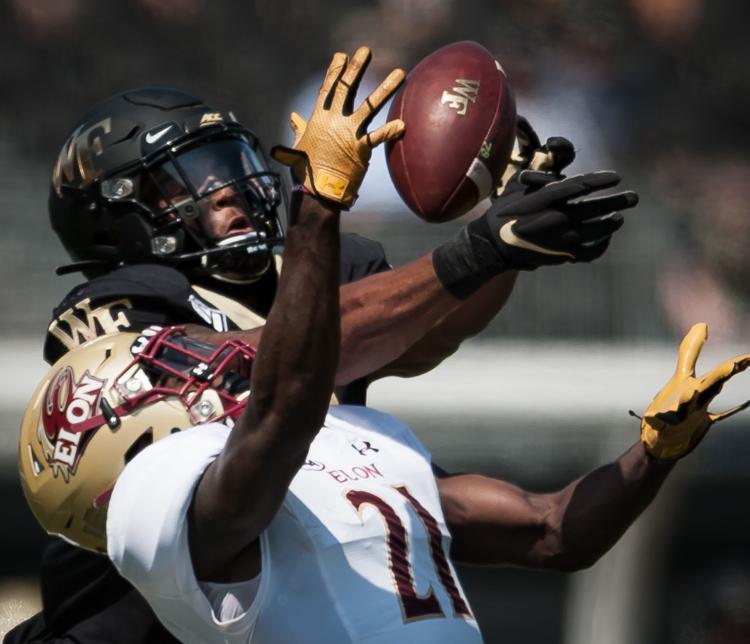 Wake Forest Elon Football
Wake Forest Elon Football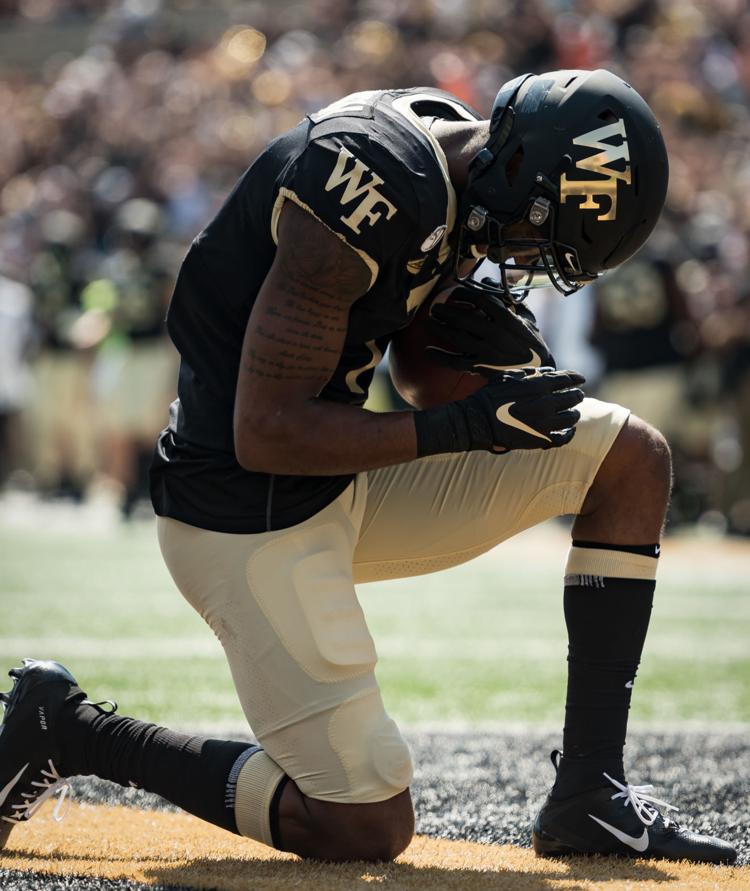 Wake Forest Elon Football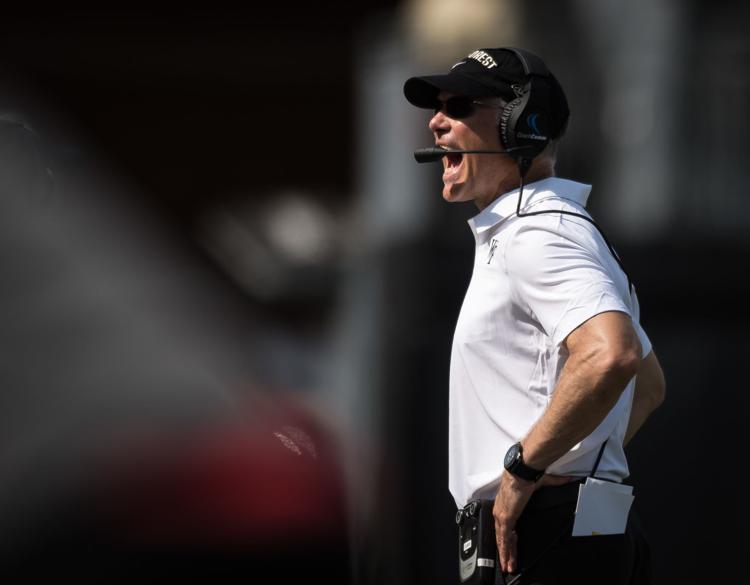 Wake Forest Elon Football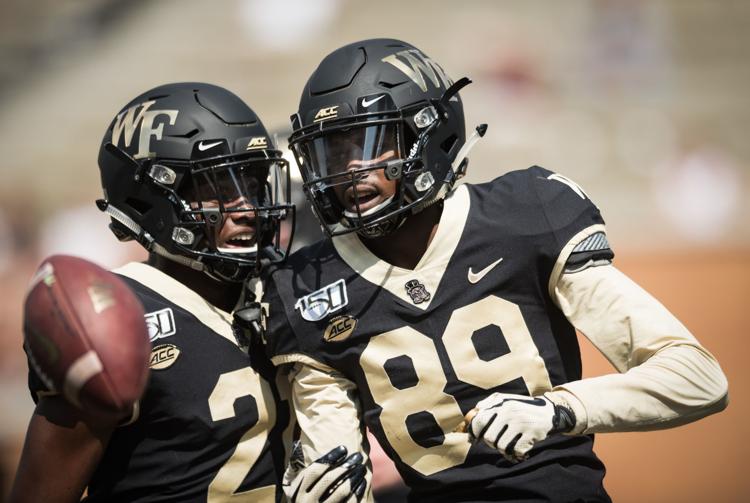 Wake Forest Elon Football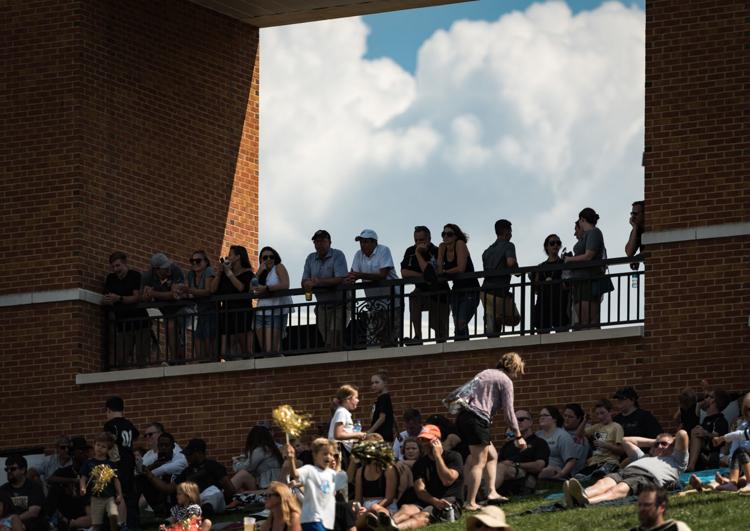 Wake Forest Elon Football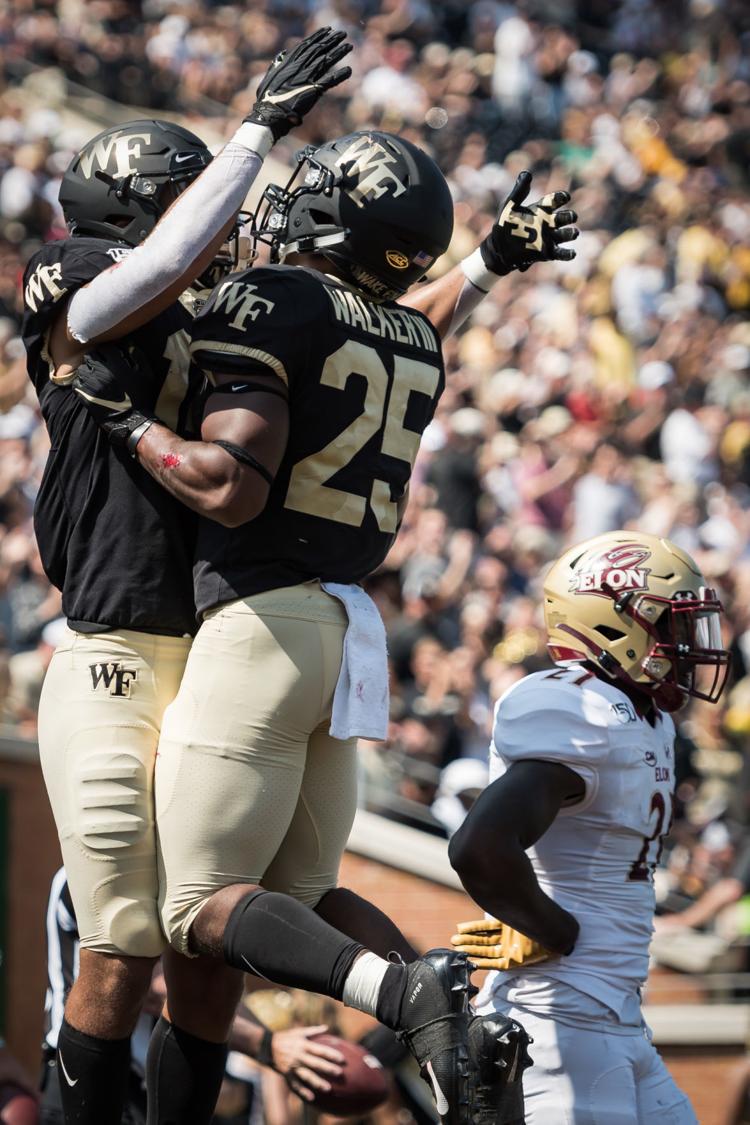 Wake Forest Elon Football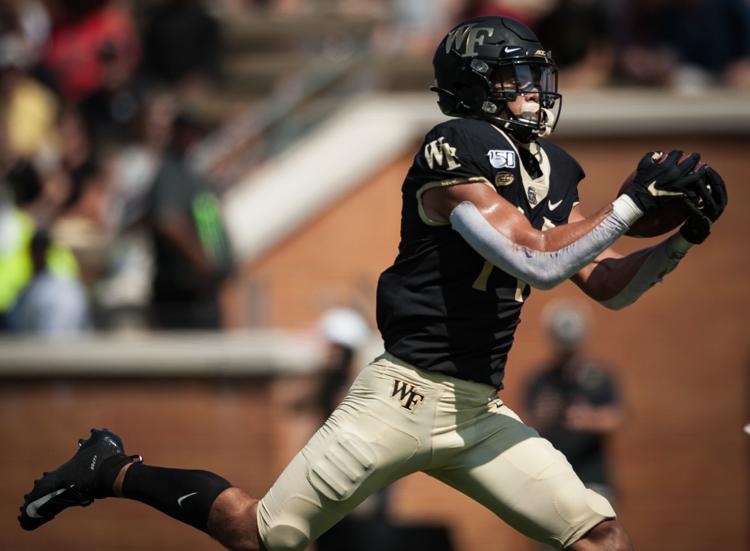 Wake Forest Elon Football
Wake Forest Elon Football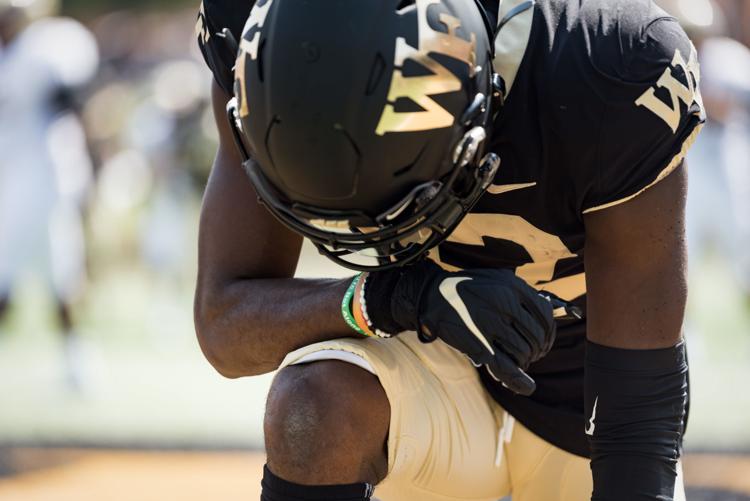 Wake Forest Elon Football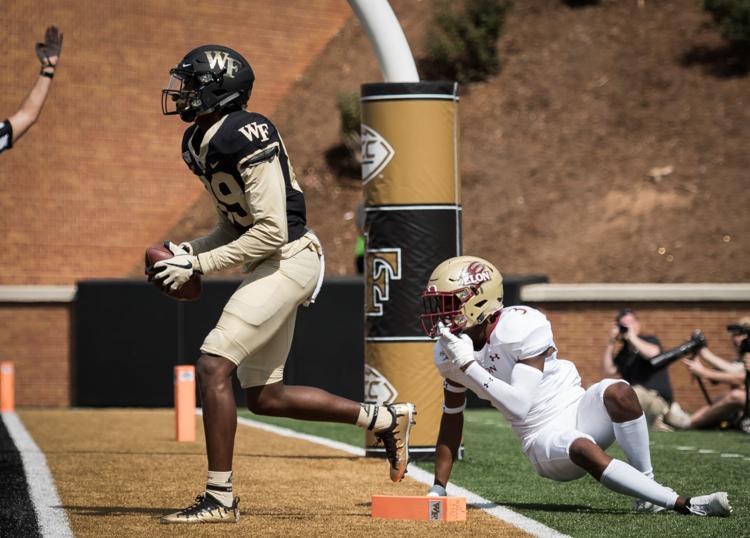 Wake Forest Elon Football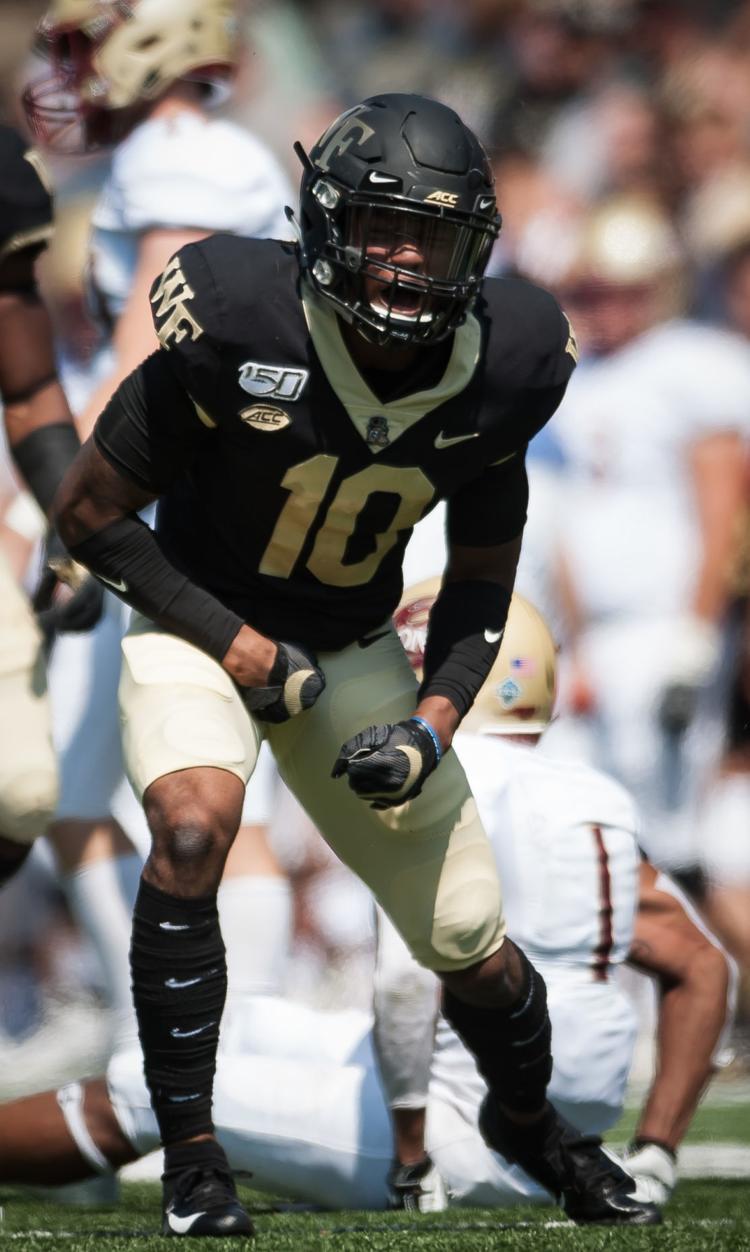 Wake Forest Elon Football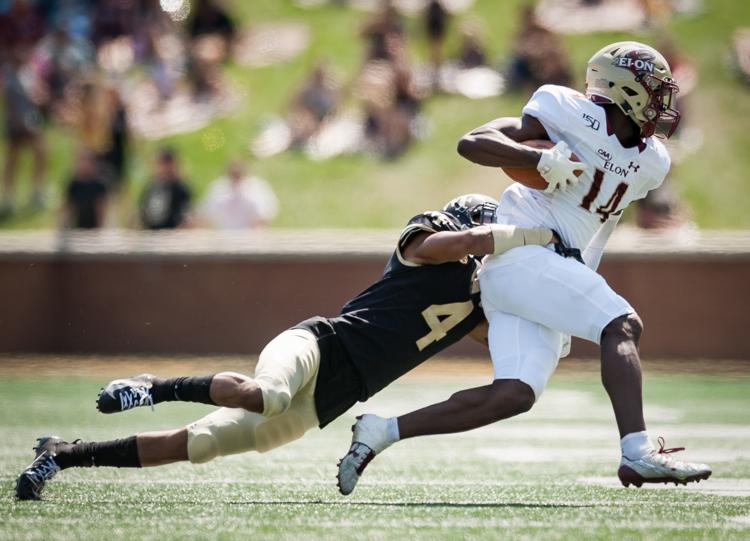 Wake Forest Elon Football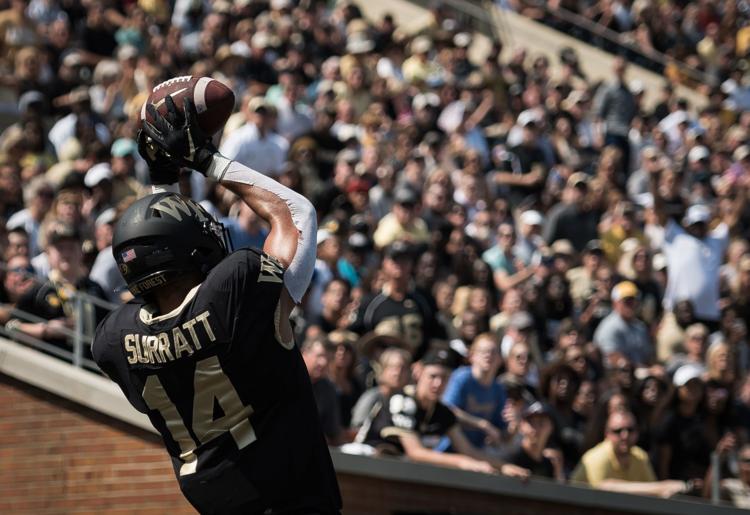 Wake Forest Elon Football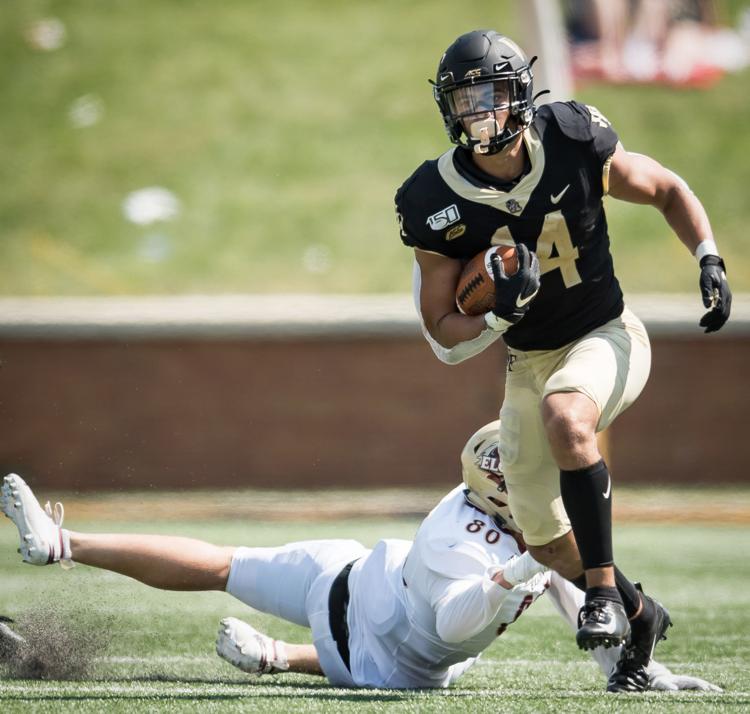 Wake Forest Elon Football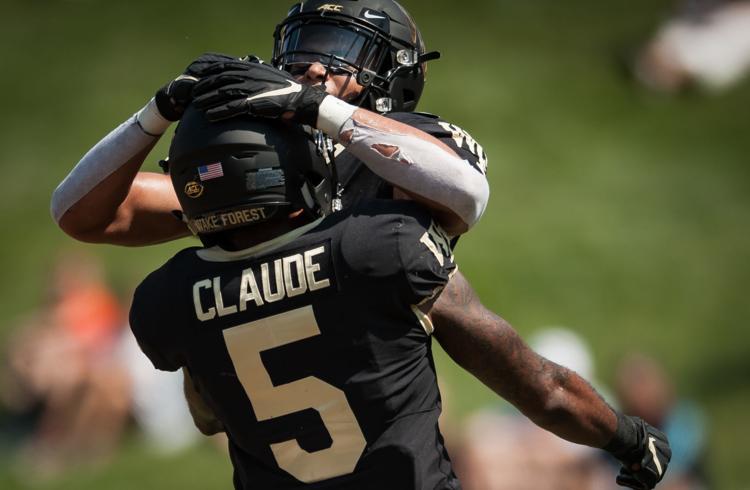 Wake Forest Elon Football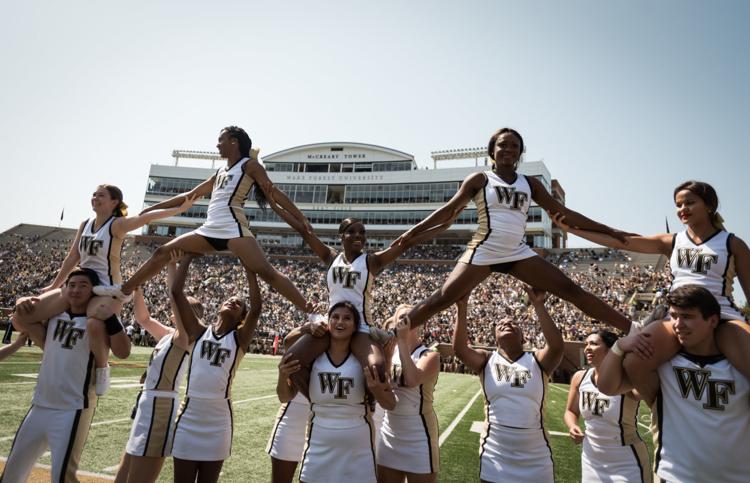 Wake Forest Elon Football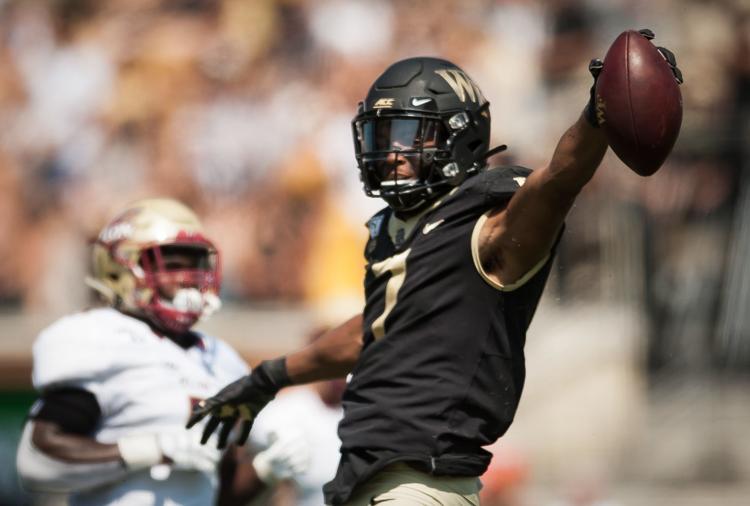 Wake Forest Elon Football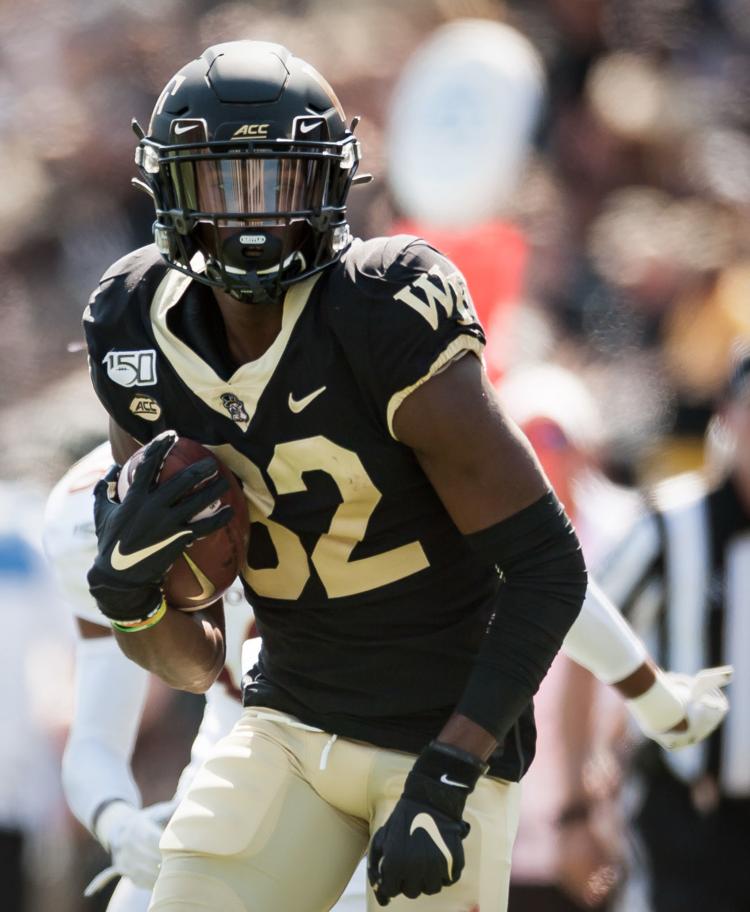 Wake Forest Elon Football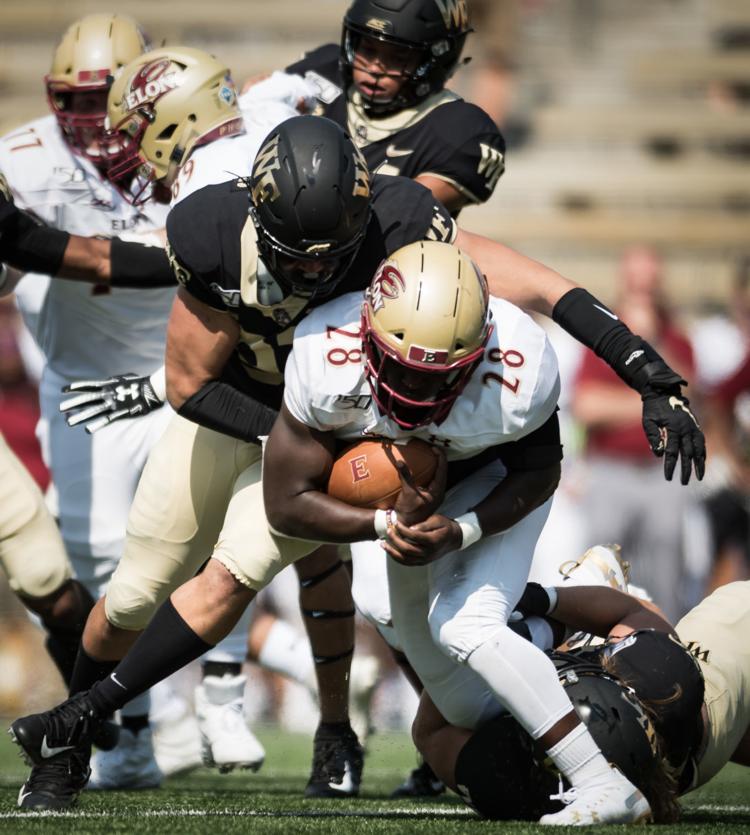 Wake Forest Elon Football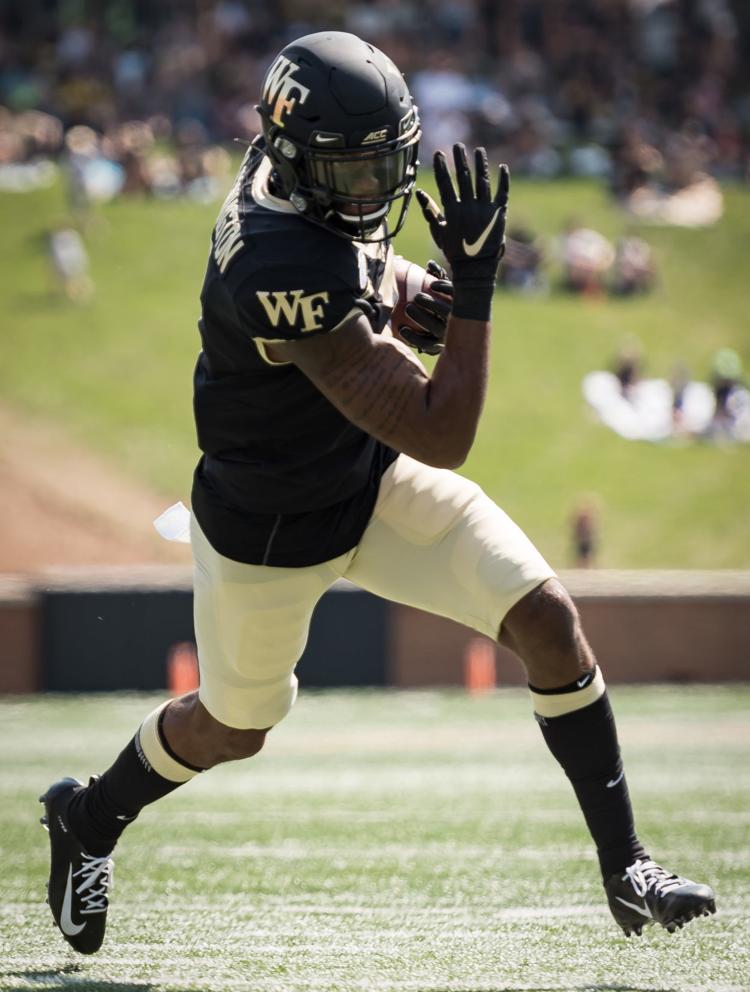 Wake Forest Elon Football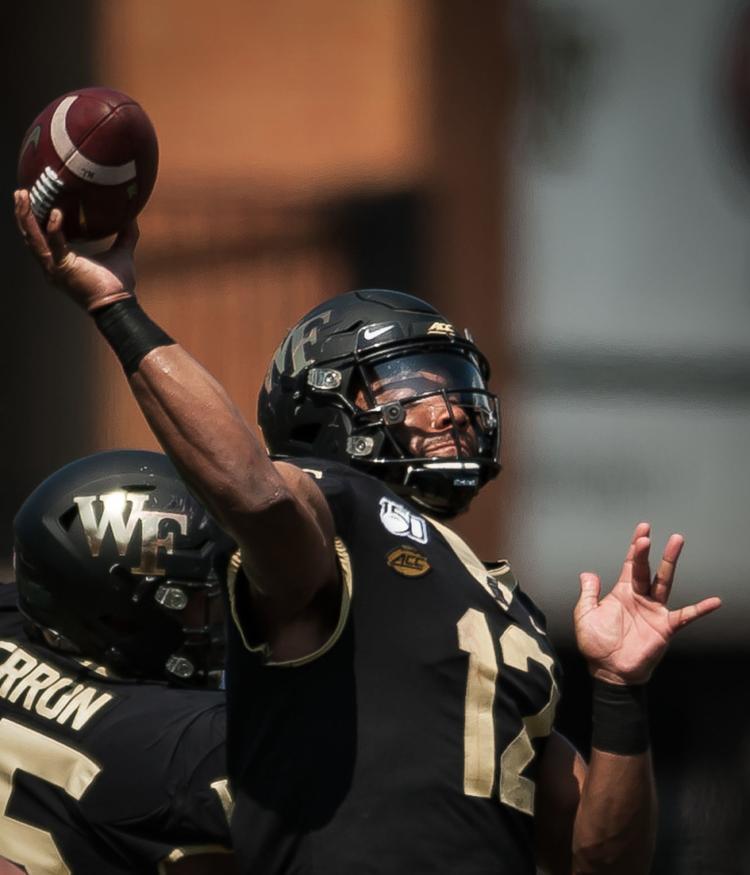 Wake Forest Elon Football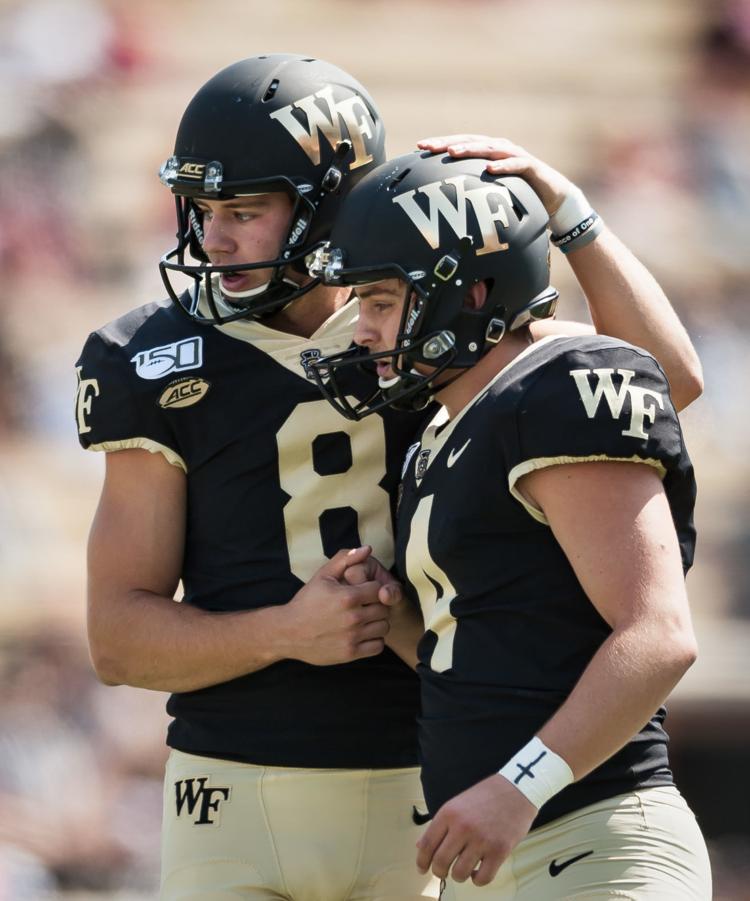 Wake Forest Elon Football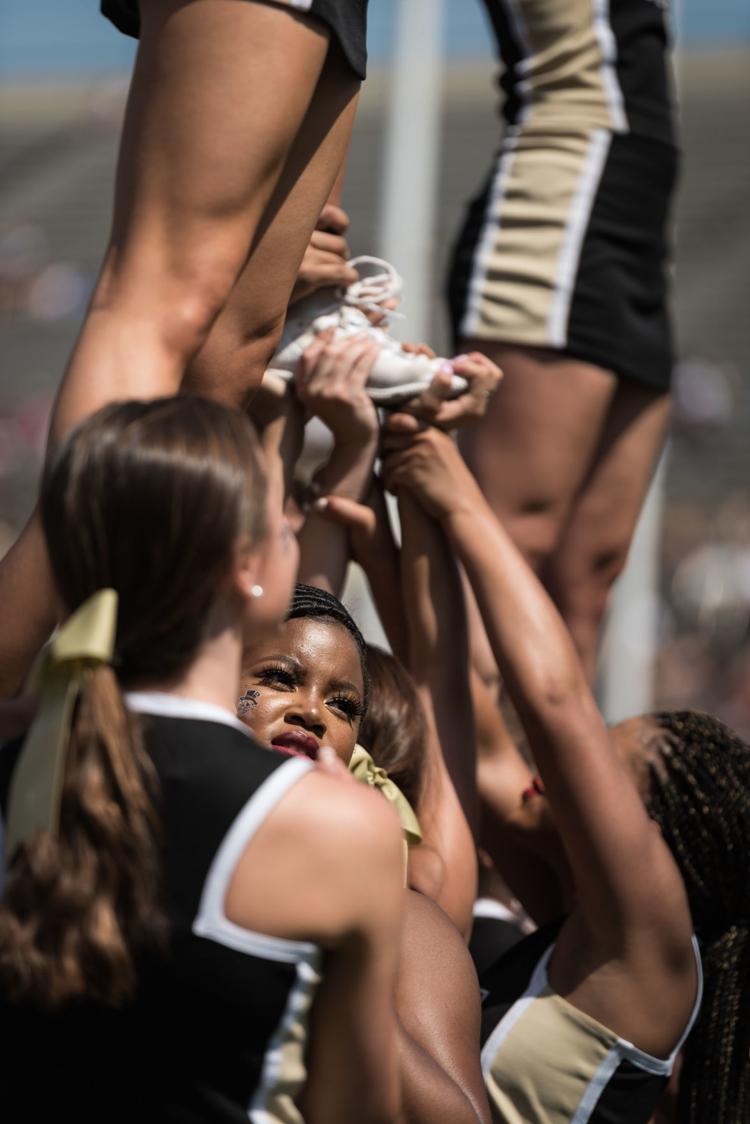 Wake Forest Elon Football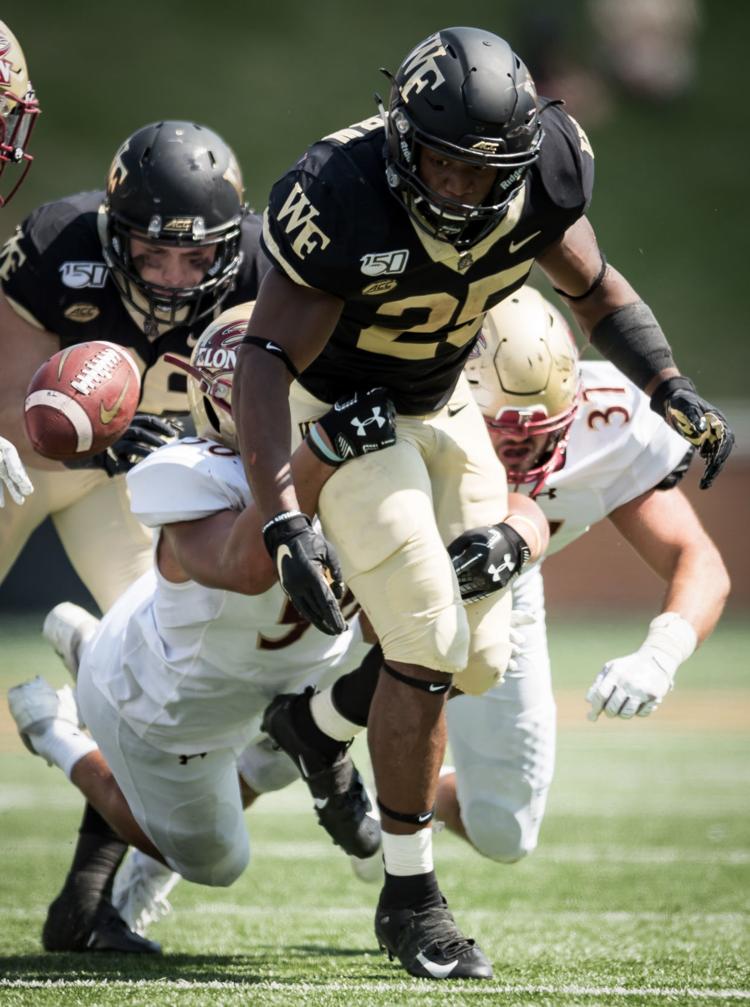 Wake Forest Elon Football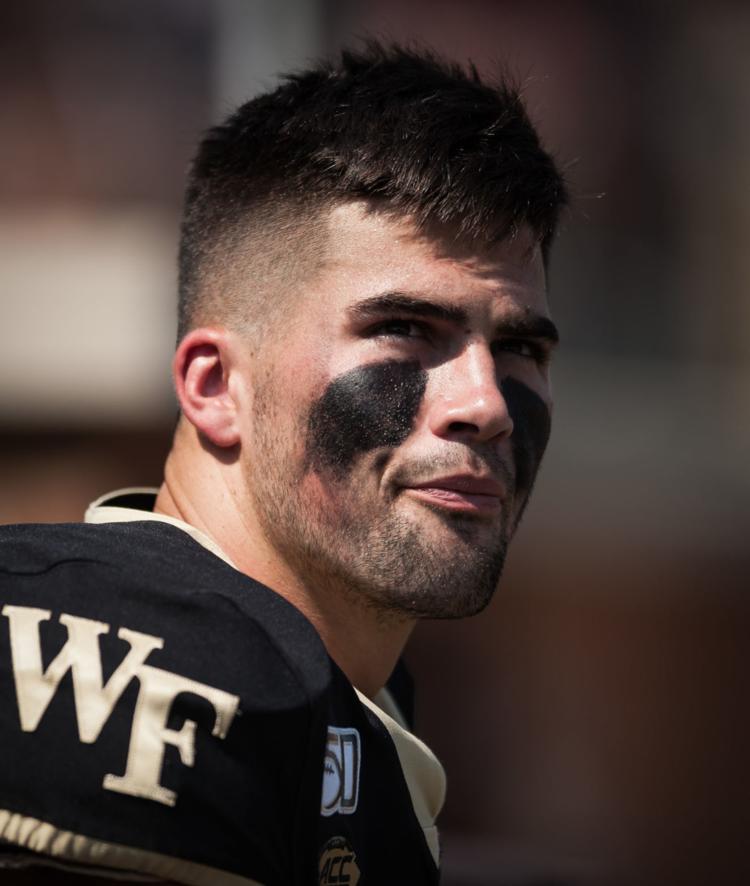 Wake Forest Elon Football
Wake Forest Elon Football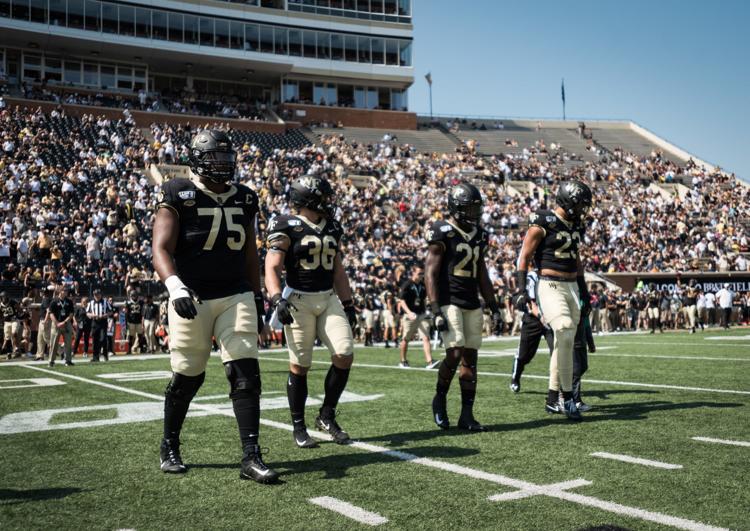 Wake Forest Elon Football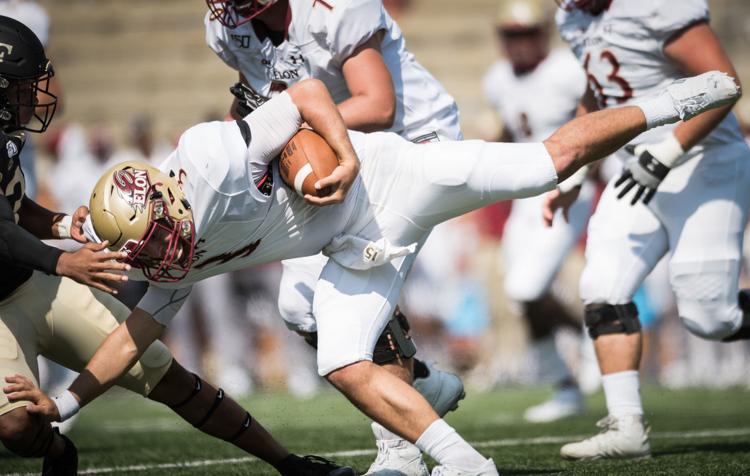 Wake Forest Elon Football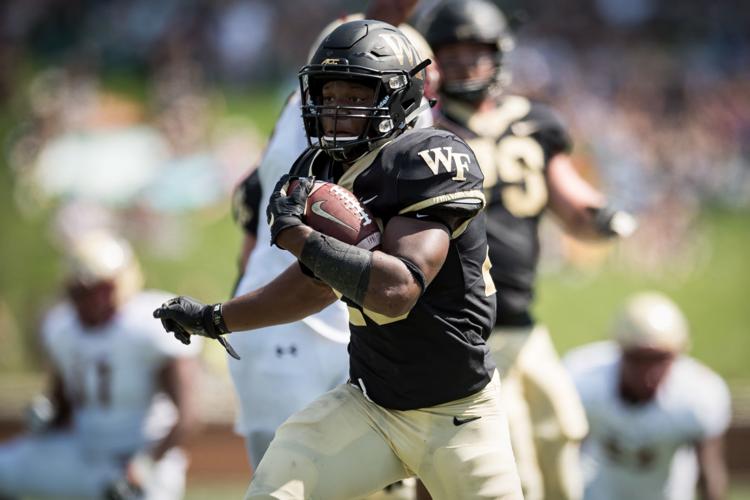 Wake Forest Elon Football
Wake Forest Elon Football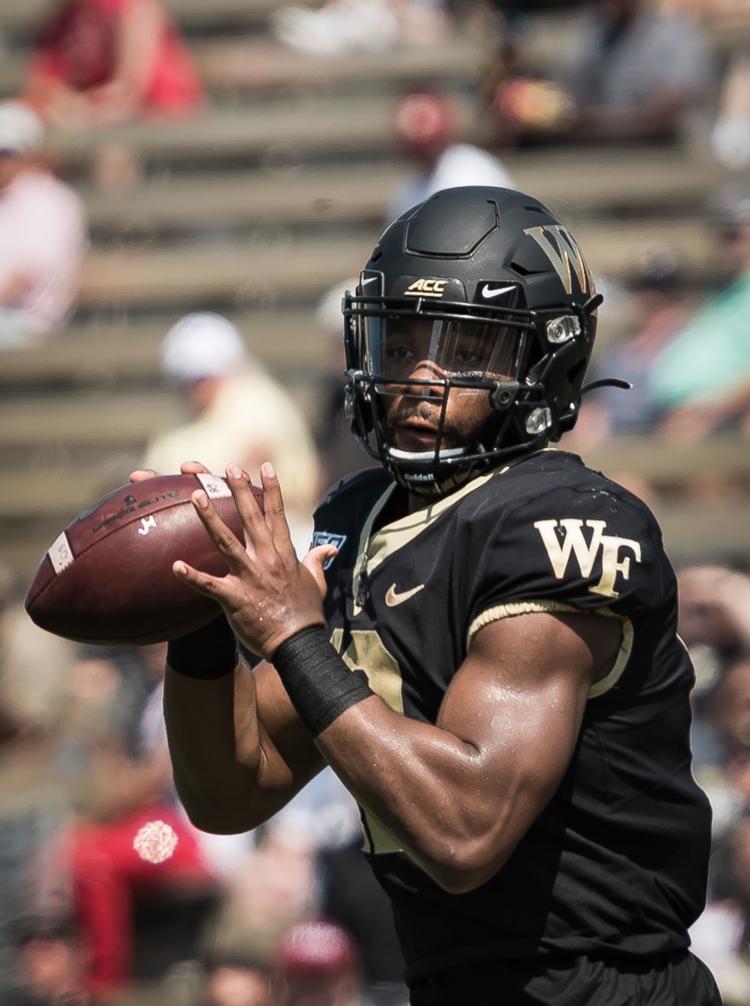 Wake Forest Elon Football
Wake Forest Elon Football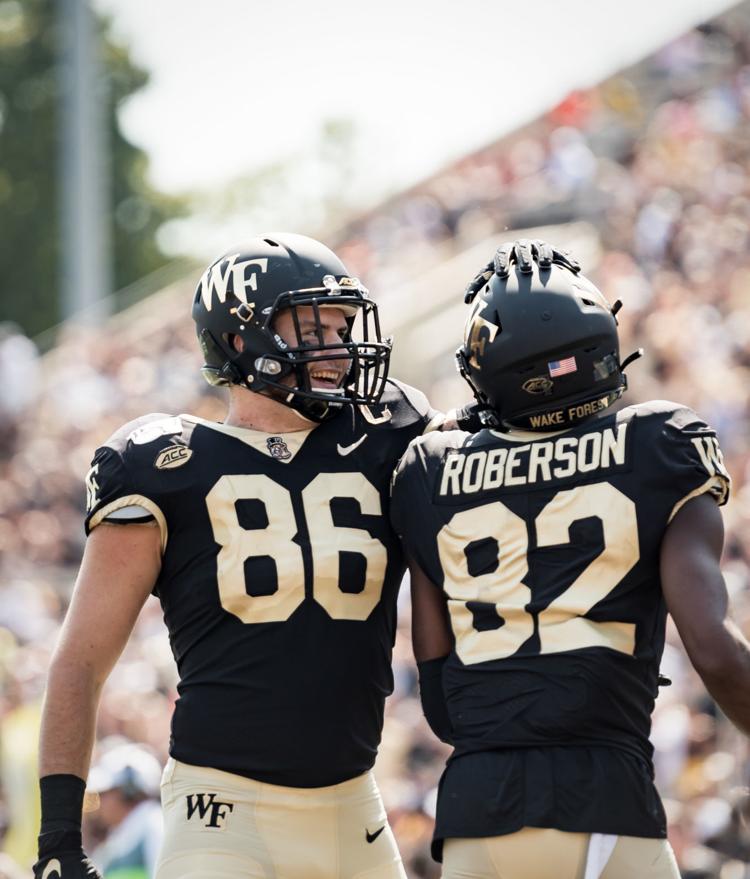 Wake Forest Elon Football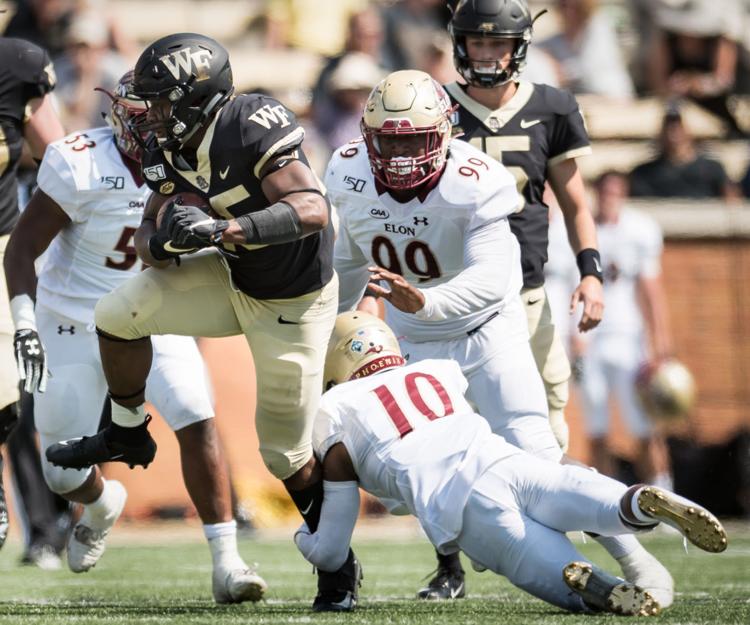 Wake Forest Elon Football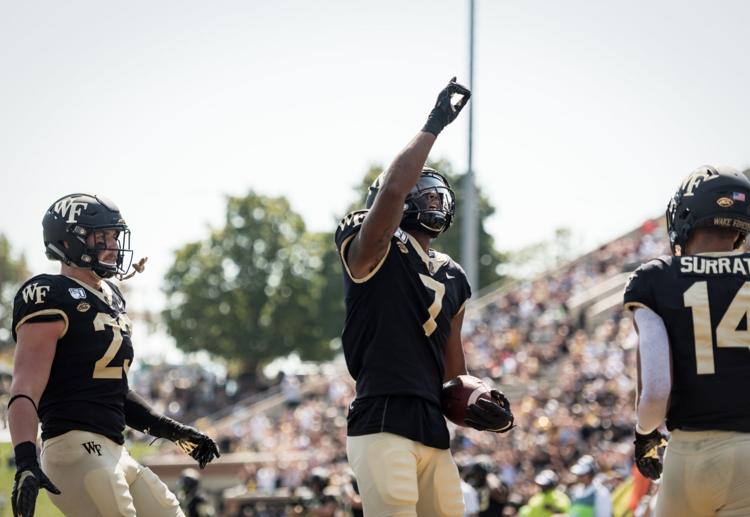 Wake Forest Elon Football
Wake Forest Elon Football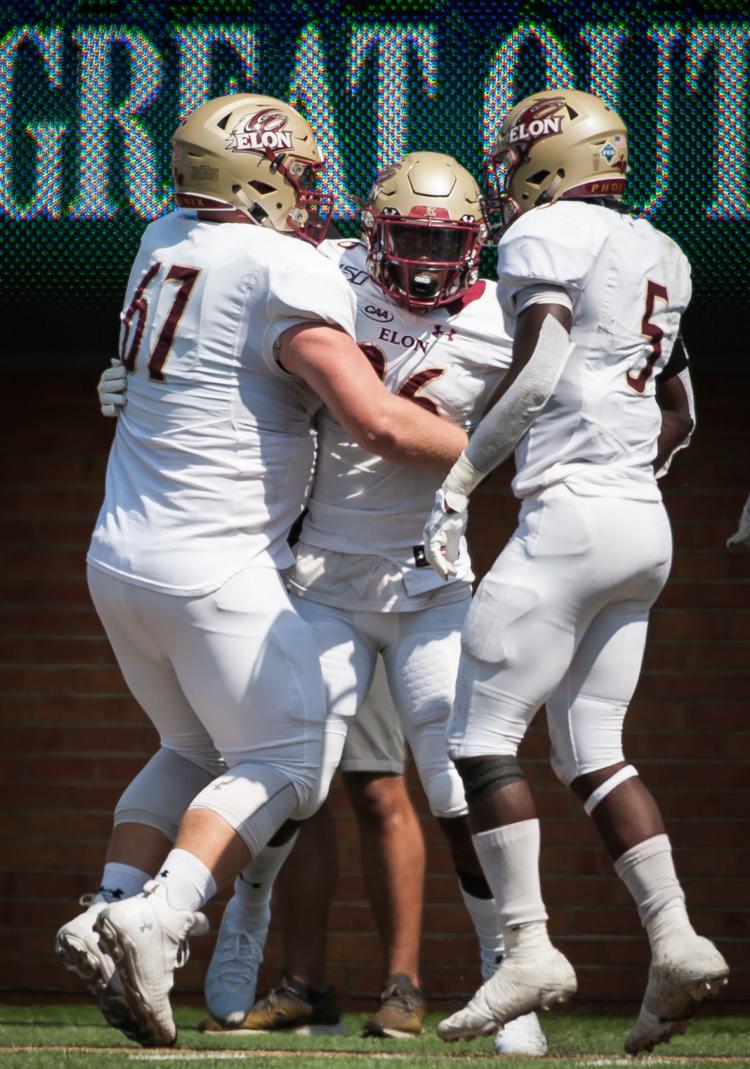 Wake Forest Elon Football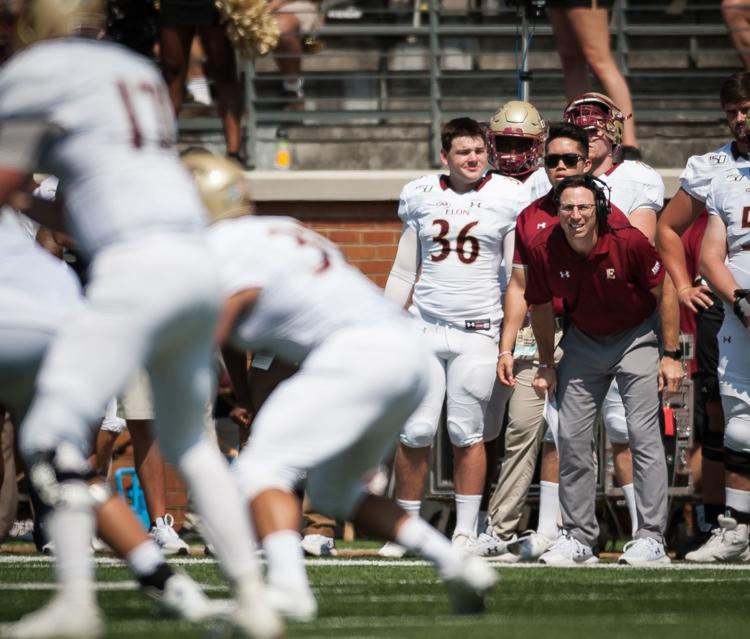 Wake Forest Elon Football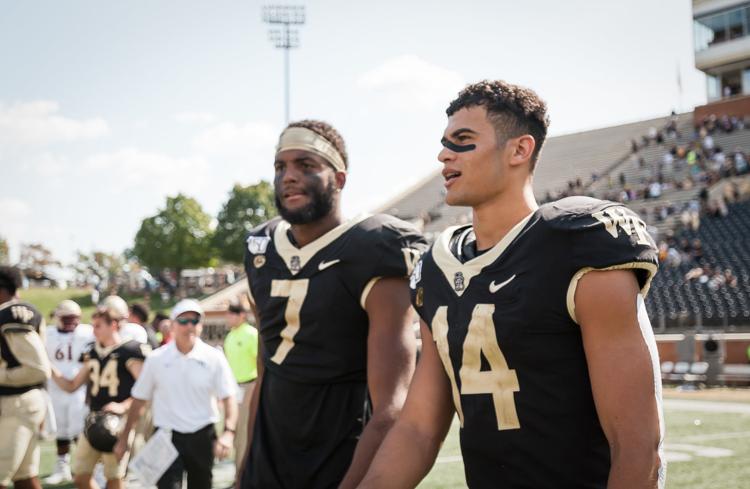 Wake Forest Elon Football