N.C. State basketball 2019-20: Roster analysis
PG Markell Johnson | 6-1, 175 | Senior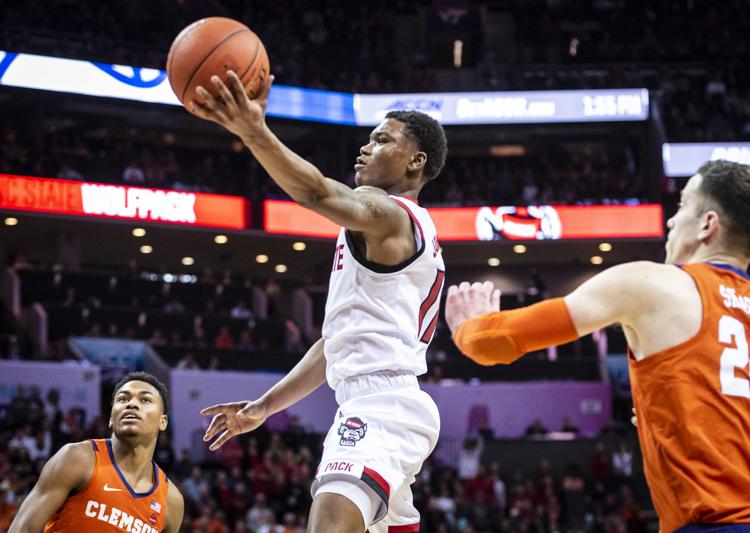 Role: Floor general
How he fits: Johnson doesn't get the fanfare of some other guards in the league, but he has quietly become one of the most well-rounded players in the ACC. He is capable of big scoring nights, fueled by hot shooting from deep or playing the role of distributor, shown by his 7.3 assist average as a sophomore. No matter what he's doing on any given night, if he's engaged and efficient, State wins. With the amount of offensive talent surrounding him, Johnson won't have to press his offensive game next season. Get the Wolfpack organized, set his guys up and knock down open shots, and State should have one of the nation's most efficient offenses.
G Braxton Beverly | 6-0, 180 | Junior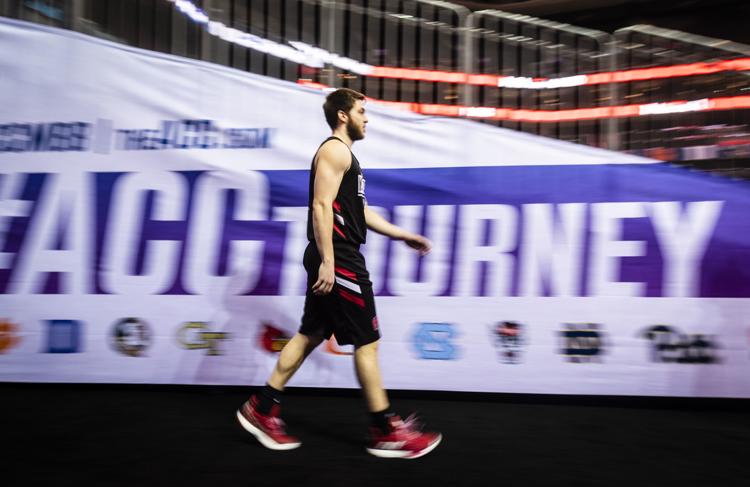 Role: Steady combo guard
How he fits: Beverly got injured in the preseason and never took a step forward from his freshman season, actually regressing to 34 percent from three-point range. Still, Beverly knocked down some big shots, offered a steady hand when he took over ballhandling duties and took care of the ball, averaging just 1.2 turnovers. Even when his shot wasn't falling, Beverly wasn't afraid to fire it up, which is the type of confidence Coach Kevin Keatts wants in his players. There's no doubt he'll be playing hard, and pending he's healthy heading into the season, expect that three-point shooting percentage to move closer to 40 percent.
G C.J. Bryce | 6-5, 195 | Senior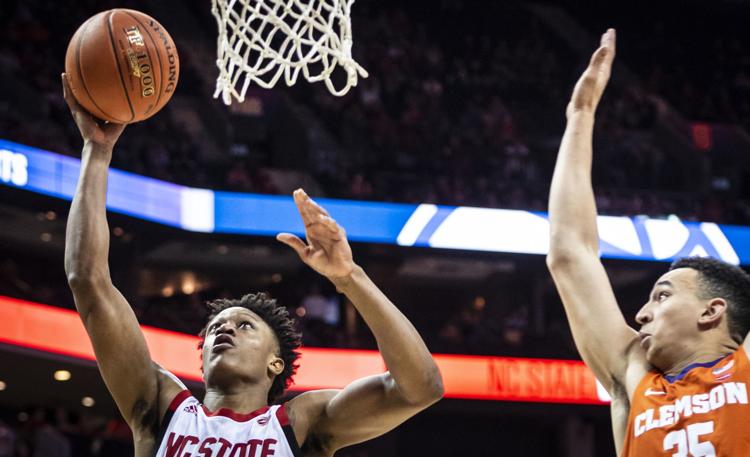 Role: Do-it-all wing
How he fits: Bryce showed what he was capable of several times throughout the season then closed on a high-note in the NIT, playing three fantastic, complete games, averaging 14.6 points and 7.6 rebounds while defending at a high level. State has plenty of guards on the roster, but none of them have the combination of size and ability as a two-way player. Bryce isn't the most athletic player in the world, but he understands the game and uses his body and basketball IQ to get to the bucket.
F Pat Andree | 6-8, 225 | Graduate
Role: Stretch Four
How he fits: Andree joins the Wolfpack after playing three seasons at Lehigh, where he averaged 10.8 points and shot 41.5 percent from three-point range, posting his best rebounding average of 6.2 last season. He'll have every opportunity to let it fly in a State offense that gives good shooters the freedom to make the most of their opportunities. His biggest offensive impact will come as a catch-and-shoot option on the perimeter, but he'll need to rebound at a high level to stay on the floor, given State's desire to play smaller and faster.
F DJ Funderburk | 6-10, 210 | Junior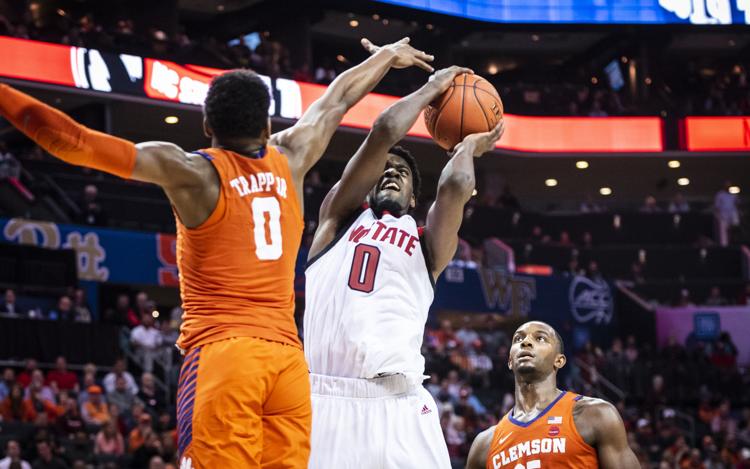 Role: Athletic big
How he fits: Funderburk is the prototypical big man for Keatts' system as he's big and long enough to give State a post presence with some slick moves around the basket, but he's also athletic and quick enough to function in the press and serve as a back-end rim protector. Funderburk is capable of posting his man up in the lane, but he's also comfortable operating in the mid-post and stepping out to three-point range. He had several big moments last season and stands to build on that as a starter and State's best big.
G Devon Daniels | 6-5, 200 | Junior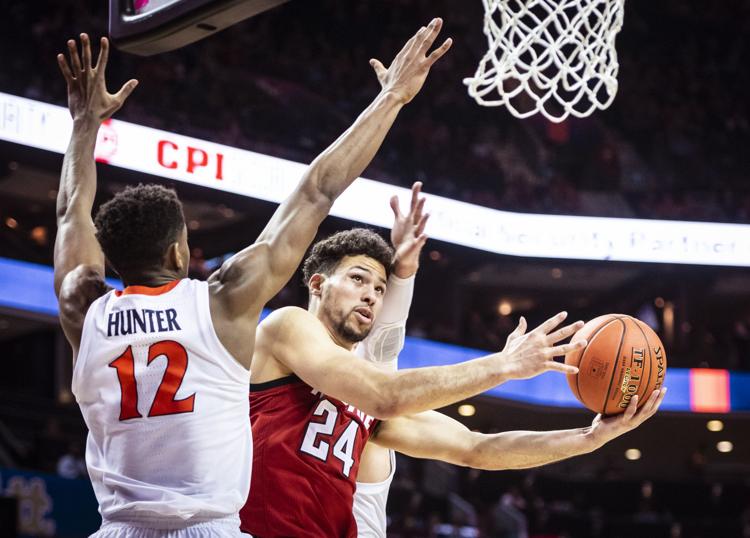 Role: X-Factor
How he fits: There were moments — literally — last season Daniels looked like State's best player before a silly shot or unnecessary turnover halted his momentum. There's no doubt the dude can get tough buckets from all over the floor, but sometimes, there's no need to attempt to get the tough buckets. If Daniels can find more consistency next season, there's no reason he couldn't play a starter's minutes, where his size and rebounding ability would be of particular benefit for State. Given the pace Keatts wants to play, the minutes are available for someone to stake a claim.
PG Blake Harris | 6-3, 190 | Junior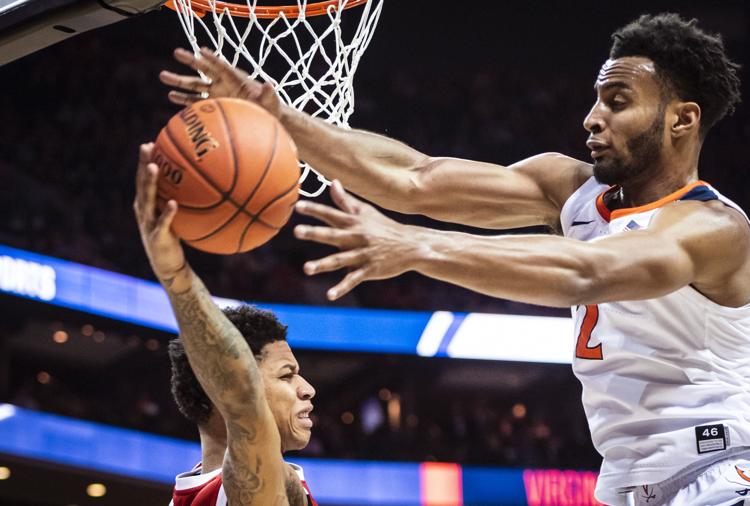 Role: Backup point guard
How he fits: A former four-star recruit, Harris remains an intriguing prospect largely due to the mystery factor. Averaging only nine minutes per game last season, Harris showed some promise as a defender and shooter, hitting eight of 19 three-point attempts, but struggled with turnovers, posting what was easily the highest turnover rate on the roster at 28 percent. Pending he can rein that number in a bit, Harris can give the Wolfpack good minutes as a defender off the bench.
F Jericole Hellems | 6-7, 200 | Sophomore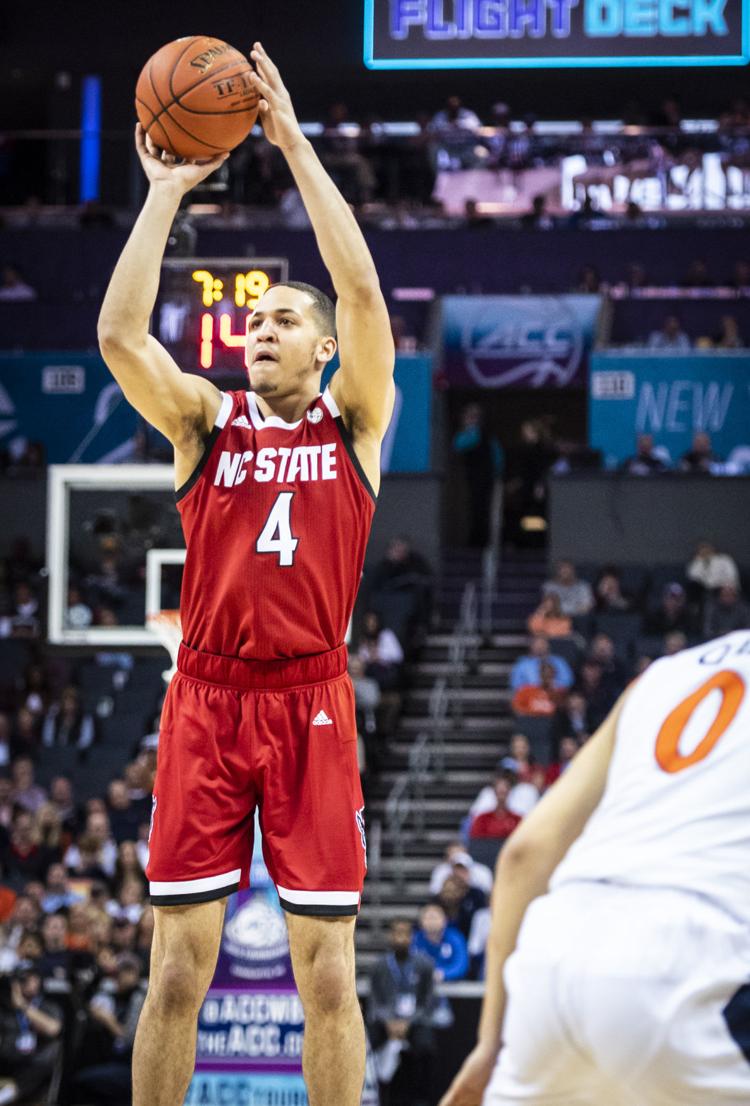 Role: Well-rounded wing
How he fits: Even when he was figuring things out last season, Hellems had the look of a potential pro. While there's nothing particularly exciting about his game, there's also no area he's truly lacking — a jack-of-all-trades built to function in State's system. He'll knock down jumpers, get after it in the lane and, most importantly for the Wolfpack, will defend as hard and well as anyone on the floor. The numbers might not be huge, but Hellems can put numbers in every column on the box score.
F Manny Bates | 6-11, 220 | Freshman
Role: Rim protection and rebounding
How he fits: Bates missed all of last season after a preseason shoulder injury and his time as a redshirt might not be all bad, having added about 30 pounds since arriving in Raleigh. His offensive game was raw in high school with one dunk or layup or another mixed with the rare jumper, so don't expect a ton of scoring when Bates makes his debut. Instead, he'll serve well as a mobile big man that can grab rebounds, protect the rim and cause defensive havoc with his massive frame.
G Dereon Seabron | 6-6, 190 | Freshman
Role: Athletic combo guard
How he fits: Seabron, the 2018 Class 4-A Player of the Year in Virginia, surprisingly flew under the radar and spent last season at prep school. Slim coming out of high school, Seabron has clearly added about 15 pounds of muscle over the past year and has the look of an ACC guard. A good athlete capable of playing either guard spot, Seabron is strong and attacks the basket relentlessly.
F Atticus Taylor | 6-7, 205 | Sophomore
Role: Undersized four
How he fits: Taylor comes to State after one season at Southwest Mississippi Community College, where he averaged 9.0 points and 7.4 rebounds last season. There's no mystery to his role as Taylor told PackPride that Keatts and his staff sold him on stepping in to help replace the role that Torin Dorn filled as a tough, athletic forward who routinely guarded bigger players while looking to score in the lane. In addition, Taylor is capable of knocking down shots from the perimeter.
F Danny Dixon | 6-10, 230 | Graduate
Role: Post depth
How he fits: Dixon was a late addition to the roster as a graduate transfer from Mo.-Kansas City, essentially taking the scholarship meant for Jalen Lecque. State isn't going to ask a lot of Dixon, who averaged 7.5 points and 3.6 rebounds in 19 minutes last season. Dixon's rebounding rate is surprisingly low for a player of his size, but he did knock down seven of 15 three-point attempts and turned the ball over just 36 times all season.
PG Thomas Allen | 6-1, 185 | Transfer
How he fits: Allen will sit out this season after announcing his decision to transfer from Nebraska in April. The Raleigh native averaged 8.7 points and played 30 minutes per game last season for the Cornhuskers. He'll have two years of eligibility remaining.