You didn't think Sylvia Hatchell would just walk away quietly, did you?
The fifth all-time winningest women's basketball coach in history resigned from her job at North Carolina in April after an investigation into the "culture" of the program.
Hatchell, 67, left under pressure, the announcement coming in a news release just before midnight on April 18. She left after 33 years at Carolina and after becoming the only coach in college basketball to win national titles in three separate divisions, including the 1994 NCAA title.
But she didn't leave town. She didn't apologize.
And this week, just as she has for the last 31 years, Hatchell is running the Carolina Girls' Basketball Camps.
With games in the Smith Center.
"Life's good," she said Tuesday while planning the second week of camp. "My health's good and my first grandson is due on Monday. So everything's great."
Without a touch of irony in her voice, Hatchell said she's not looking back.
"I've got a lot going on," she said. "I've got clinics and a new book contract, and as soon as camp ends I'm going up to my blueberry patch in the mountains. They're starting to come in."
For the first time in 45 years, when she began her career as a junior high coach, Hatchell is not getting ready for a new season. There's a new coach at Carolina. Courtney Banghart was hired in late April to take over the program.
But the new coach is not taking over the camp. Not yet, anyway.
A school spokeman said, "It's Sylvia's camp. Coach Banghart didn't have time to organize a camp this summer."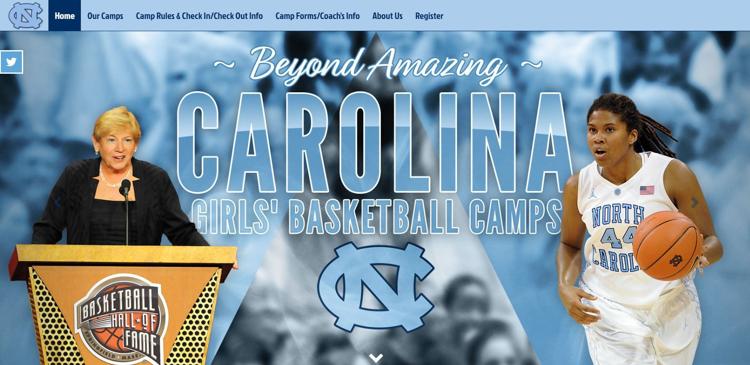 Hatchell did. She brought in her staff and invited a couple of thousand girls from all over to come to Carolina one last time, to learn basketball from an old-school, fire-brand coach whose practices – she is alleged to have mistreated players and made racially insensitive comments – came under fire and resulted in her being asked to quit.
She agreed. But she did so on her own terms.
"You remember 'Ernest T. Bass' from 'Andy Griffith'?" she asked. "Well that's me. He said, 'You ain't heard the last of Ernest T. Bass.' Well, you ain't heard the last of Sylvia Hatchell, either."
There'll never be another one like her.
Hatchell was twice named national coach of the year in the NCAA and was the ACC coach of the year three times. She was on the gold-medal Olympic staff at Seoul in 1988 and was elected to the Naismith Memorial Basketball Hall of Fame in 2013, and her teams won more than 1,000 basketball games.
And there might be more in her future.
"I might end up coaching again," she said. "You never know."
Until then, she has a camp to run and blueberries to grow and dues to pay.
In 2013, when she was diagnosed with acute myeloid leukemia, she found herself surrounded by friends at the UNC Lineberger Comprehensive Cancer Center.
"I had a group of friends who never let me spend a day alone," she said. "They got me through it. I worked out every day, even though there was no workout room. So now I can give back, not just to my friends but the Cancer Center.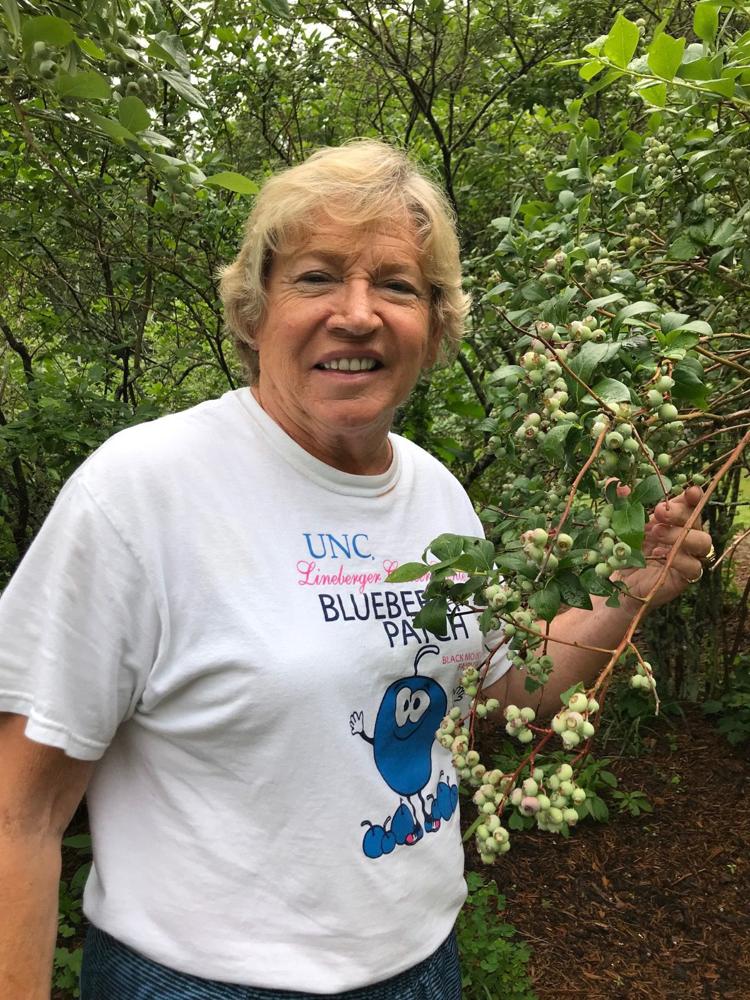 "I'm doing a lot of fundraising. My blueberry farm is up in the mountains between Black Mountain and Asheville. We call it the Lineberger Cancer Center Blueberry Patch, and people can come by and pick blueberries on the honor system and mail a check to the cancer center. I've had this blueberry patch for a few years now, and every year I add a few bushes. We've put two workout rooms in over at the Cancer Center so people can exercise going while through their treatment."
One room is called the "blueberry patch room." The other is the "seashore room." Both are spacious and filled with exercise equipment surrounded by motivational quotes on the walls.
"They were gracious enough that they gave me space over there," Hatchell said. "They're separate from the athletic department."
Hatchell is not separate from the UNC athletics department, at least not yet. As unusual as it is that a former coach would run a camp on a campus that is home to a new coach, Hatchell thinks nothing of it. And if the school has a problem with it, she's unaware.
"You'd have to ask them about that," she said.
She continues doing camps for Nike and for the Naismith Hall of Fame.
"They've all been great to me," she said. "Nike and Michael Jordan have been great to me, and Naismith, once you're in there, they take care of you."
Hatchell's ready to take care of her blueberries now and then see what comes next.
That could be another coaching job somewhere. It could be more clinics and goodwill trips around the globe.
But for now, she's waiting on a grandson and completing what she started at Carolina.
Even after they made her step down in April, she's still there. Still yelling at basketball players and running her camps the way she always has.
You ain't heard the last of Sylvia Hatchell.