It didn't take long to realize my basketball career wouldn't take me further than Smith Drive, hoisting up shots on the portable Huffy goal that arrived on my seventh birthday.
Turns out, there's not much of a market for 5 feet 9 shooting guards who aren't much for handling the ball and even less for defending. Such is life.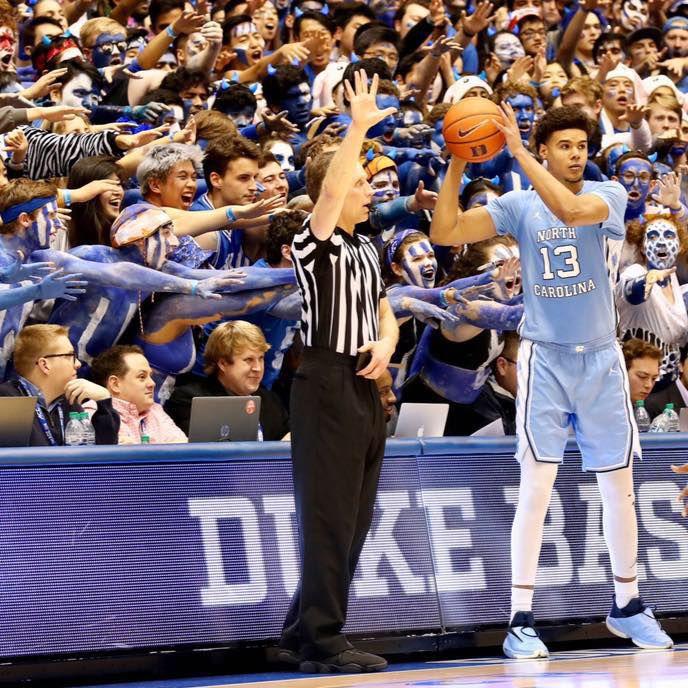 That didn't stop me from dreaming about hearing the roar of Cameron Indoor Stadium after a huge three-pointer or feeling the roof blown off the Smith Center by a chorus of 21,000. I pretended to be Randolph Childress dropping Jeff McInnis in the Greensboro Coliseum and I figured if Chris Corchiani could do it, then so could I.
Thanks to the News & Record, I did it.
I'm one of the few people who can say they got a chance to live the dream that they imagined as a 12-year-old, and if there's ever been a dream to live, this was it.
In three years here, I covered nine Carolina-Duke basketball games, from Brooklyn to Charlotte. I've witnessed the rebirth of State basketball under Kevin Keatts and watched Dave Clawson inject life into a Wake Forest football program that had lost its way.
I've sat and listened to the wisdom of David Cutcliffe that extends far beyond any football field and I've even had a chance to cover Mack Brown, a coach whose Texas teams were easily my favorite to play with in video games.
I was 20 feet from Luke Maye when he delivered the game-winner that sent Carolina to the 2017 Final Four and even closer to Zion Williamson for much the wild season that he took over college hoops.
I'll be able to say that I was around when Wes Miller — a star in coaching for decades to come — got UNCG rolling, and I was on the sidelines for a couple of Aggie-Eagle Classic games when N.C. A&T dominated the MEAC.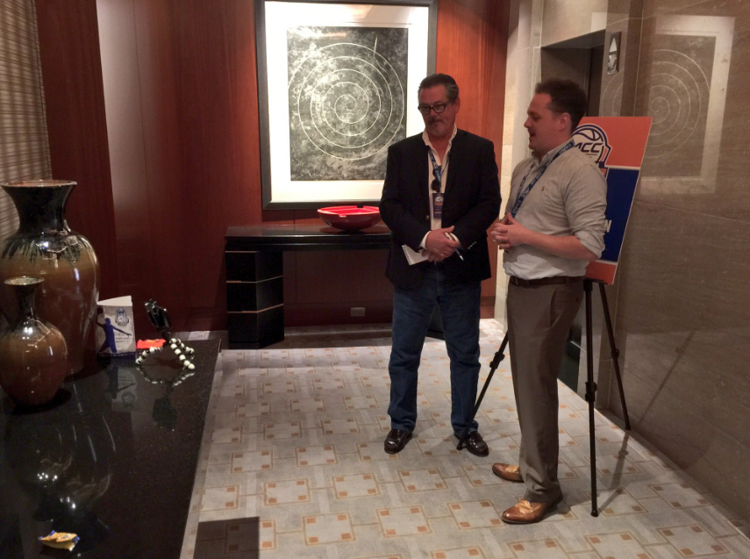 I'll be able to see those memories forever in clippings, photos and YouTube highlights.
The rest have nothing to do with sports, and I'll carry inside as I look back on my time with the News & Record.
My arrival in Greensboro coincided with a strange time in America and an especially tough time to be a journalist, as political rhetoric only compounded the struggles of our industry as a whole. Shrinking resources never mattered one bit, nor did the negative Facebook comments or baseless questions about our credibility. In the face of it all, my colleagues have never wavered for a second in pursuing the truth and seeking to serve and protect this community against those who might not have its best interests at heart.
In three years, I lived a sportswriting career anyone could be proud of, but the day that will ever stick out in my mind is April 16, 2018 — the day after a tornado struck Greensboro.
The night before, reporters and editors scrambled to formulate a plan for reporting the news. On Monday, everyone dropped their beats to focus on telling the story of the community and its response to the storm.
I spent much of the day at Mount Zion Baptist Church, and although I'm not a religious person, I was struck by the love and spirit that filled the building as people from all over the community worked to ensure Guilford County Schools students didn't go hungry.
Colleagues told stories of residents whose homes were destroyed while they were sitting down for dinner and others who could be forgotten in the rebuilding process.
In all, 107 stories about the tornado hit our website in seven days — 107 REAL news stories that no other news outlet will provide this community, plus hundreds more since the storm came and went as a 10-second blip on CNN or 5 column inches in a national newspaper.
That's why Greensboro needs the News & Record. The reporters who told those stories went home every night in this community and arrived the next morning with an idea to help someone in this community.
It's been a dream come true to find myself in places any sports fan could only imagine as a kid, but it's been an honor to be a part of a team of journalists who want to spend time telling the stories they never imagined they'd have to.
Thank you for having me, Greensboro.