The news that Findlay Prep, a basketball recruit factory in Henderson, Nev., has ceased operations, isn't the first we've heard of that outfit here in the Triad and North Carolina.
Rich Levine, reporting for the Washington Post (click here to read the story), writes that Findlay produced 17 NBA players in the past decade and more than 70 Division I scholarships. But the program, which lacked its own education curriculum, shut down in May.
Powell Latimer, a former sports reporter for the News & Record, wrote about Findlay Prep in May 2015 after Duke gained a commitment from point guard Derryck Thornton, who completed his high school academic work in three years and gained admission to Duke to play basketball a year ahead of schedule (click here to read the story).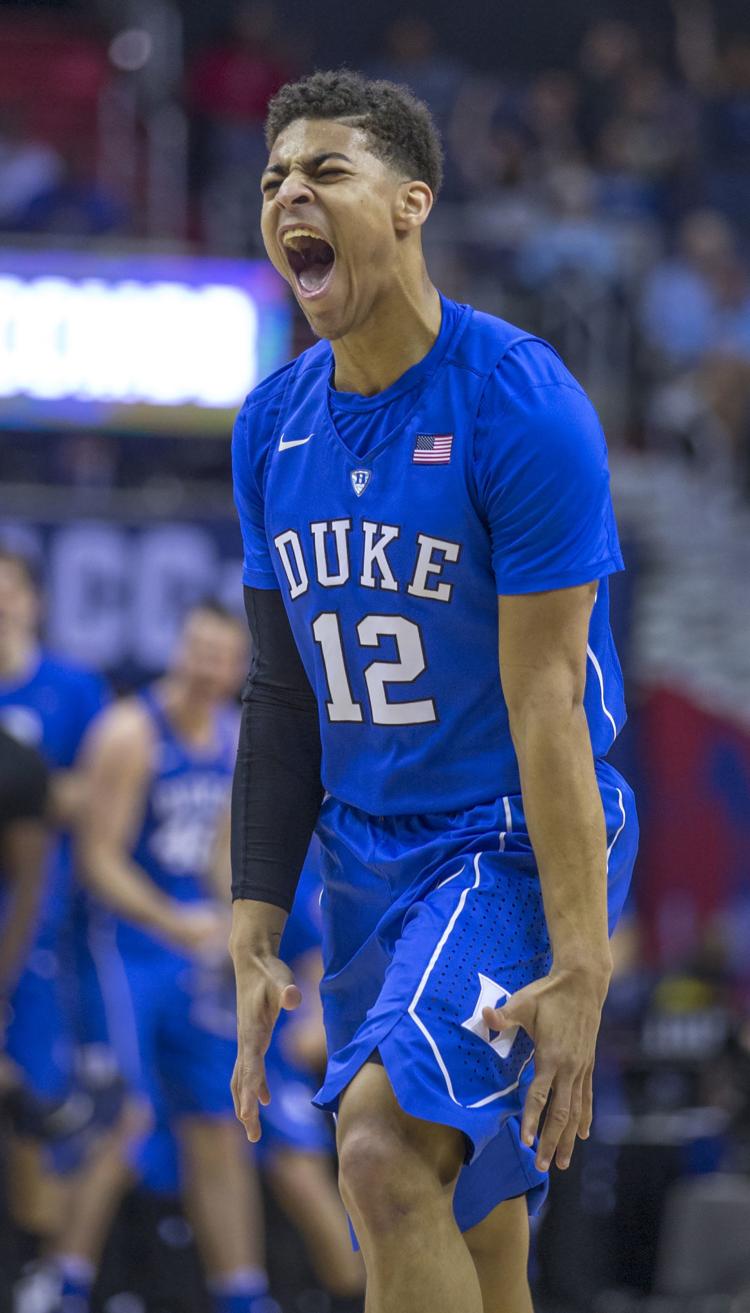 Thornton was viewed as a replacement for Tyus Jones, who stayed at Duke for just one season after the Blue Devils won the NCAA championship in April 2015.
Thornton's move also drew the attention of columnist Ed Hardin, who wrote a commentary to accompany Latimer's work (click here to read the column).
Thornton stayed for one season at Duke, averaging 7.1 points in 36 games, before transferring to Southern Cal. He played two seasons for the Trojans, averaging 3.8 and 7.7 points.
With one season of eligibility remaining, Thornton is on the move again, back East and back to the ACC as a graduate transfer to Boston College. He'll likely be the starting point guard for the Eagles with Ky Bowman's departure to the NBA.
Thornton began his high school career at Sierra Canyon near Los Angeles. That's the same private school to which one-year Duke player Marvin Bagley transferred after the family moved from Arizona. Bagley also managed his high school education in three years, at Sierra Canyon and online, which current News & Record staff writer Brant Wilkerson-New chronicled (click here to read the story).
Bagley played for Duke during the 2017-18 season before being selected by Sacramento in the NBA draft. Bagley averaged nearly 15 points for the Kings during his rookie season.