Site
Community Stadium, Reidsville
Why the Rams won
After trading touchdowns for Eastern Guilford field goals in the first quarter, Reidsville got some stops and its high-powered offense took over. How explosive were the Rams? Five of their touchdowns covered at least 48 yards, and they triggered a running clock just 30 seconds into the second half.
Why the Wildcats lost
Eastern Guilford was held to field goals in the red zone on its first three possessions and didn't reach the end zone until the final play of the third quarter. The Wildcats also were plagued by penalties in the first half, when it was still a game. They were flagged 11 times for 85 yards in the opening 24 minutes.
Stars
Eastern Guilford — QB Kamell Smith 11-of-30 passing, 225 yards, TD, 2 INTs; RB Hezekia Newby 8 carries, 97 yards before leaving the game with an ankle sprain in the first quarter; K Luke Stanley 3 FGs, XP.
Reidsville — QB Kyle Pinnix 9-of-12 passing, 314 yards, 3 TDs, 4 carries, 28 yards, TD; RB Lionel Long 13 carries, 221 yards, 4 TDs; WR Demontez Canada 3 catches, 152 yards, 2 TDs; DB/WR Colby Johnson 2 INTs.
The big plays
Whether it was Lionel Long breaking long runs or Kyle Pinnix throwing strikes downfield to his array of speedy wideouts, Reidsville was all about big plays.
Three things we learned
1. Reidsville's offense is as good as any in the Triad. The Rams' ability to stretch the defense horizontally and vertically and to run and pass the ball with equal efficiency must be scary for opponents scouting them.
2. Eastern Guilford QB Kamell Smith has a big-time arm and can hurt any defense when his line gives him time to throw. Smith was particularly adept at moving in the pocket to avoid pressure, resetting his feet and throwing deep balls.
3. You can get a do-over in high school football. Eastern Guilford QB Kamell Smith faked a handoff to Zephaniah Cole in the first quarter and pulled the ball out of his belly as Cole was mobbed by Wildcats defenders. The officials blew the play dead even as Smith was running around right end. After a lengthy conversation among the officiating crew, the ball was placed back at the line of scrimmage and the down was replayed.
What they're saying
"Early on we were scoring touchdowns and they were getting field goals. That was good for us and not good for them. We've got some weapons on offense and it's hard to defend against them if you're not really, really good. Everybody played well on the offensive side of the ball – receivers, quarterback, running backs, OL. … We still have to get better (defensively). We knew they were good at the RPO (run-pass option) stuff and they hit some things with those and hit a couple of long passes on us, too. We have to do better." — Jimmy Teague, Reidsville coach
"We came out on fire and we just got in the red zone five times and didn't punch it. Then we lose Newby, who was having a heck of a night. He was running hard and we had a lot of energy. You could kind of feel the air go out once Newby got hurt. We have to do a better job of putting the ball in the end zone. Once we can do that we'll be fine.." — Tony Aguilar, Eastern Guilford coach
Records
Up next
Eastern Guilford: Williams, Friday.
Reidsville: East Surry, Friday.
Scoring summary
Eastern Guilford      6    3    7   0   –   16
Reidsville                  14  31  14   0   –   59
EG – FG Luke Stanley 34, 1st, 8:24
Re – Lionel Long 11 run (Jiheem Hooper pass from Kyle Pinnix), 1st, 7:06
EG – FG Stanley 35, 1st, 5:05
Re – Long 17 run (kick failed), 1st, 1:30
EG – FG Stanley 32, 2nd, 11:54
Re – Long 55 run (Anthony Franson kick), 2nd, 11:39
Re – Demontez Canada 61 pass from Pinnix (Franson kick), 2nd, 10:29
Re – Canada 76 pass from Pinnix (Franson kick), 2nd, 5:13
Re – Pinnix 13 run (Franson kick), 2nd, 3:05
Re – FG Franson 22, 2nd, 49.6
Re – Auldon Edwards 49 pass from Pinnix (Franson kick), 3rd, 11:30
Re – Long 48 run (Franson kick), 3rd, 3:57
EG – Samuel Milton 19 pass from Kamell Smith (Stanley kick), 3rd, 1:05
Reidsville vs Eastern Guilford football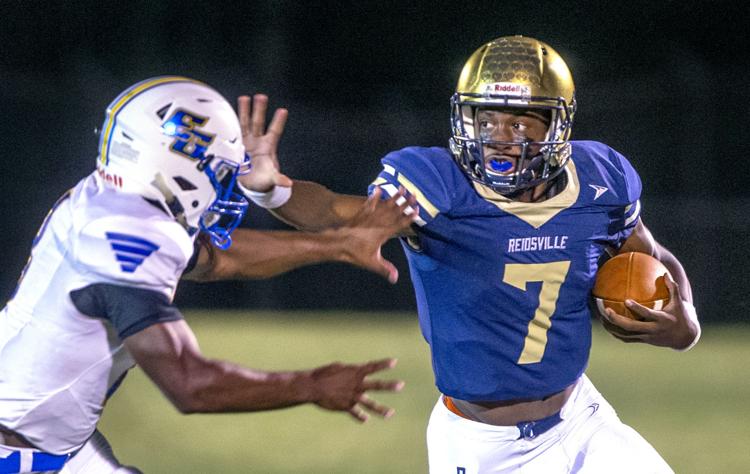 Reidsville vs Eastern Guilford football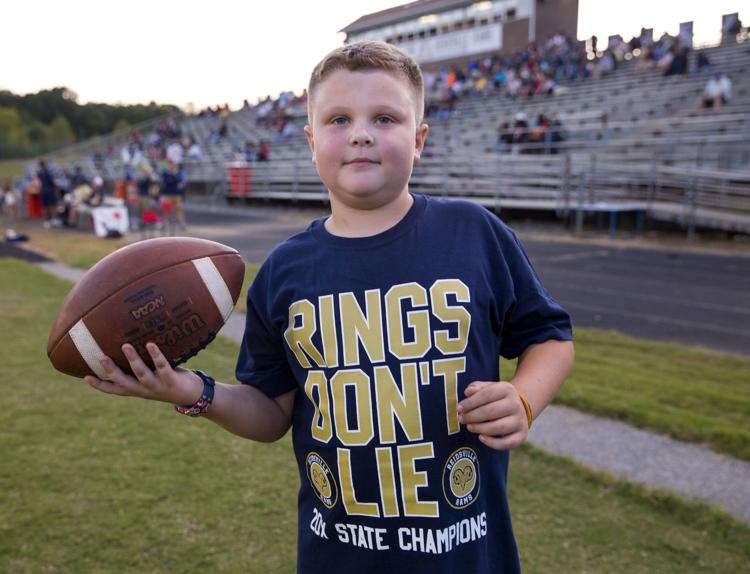 Reidsville vs Eastern Guilford football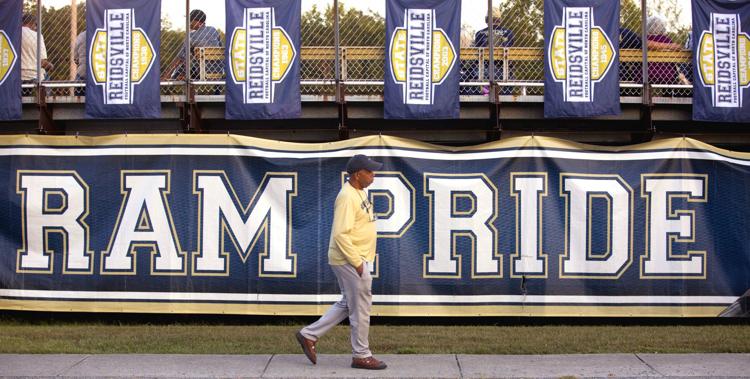 Reidsville vs Eastern Guilford football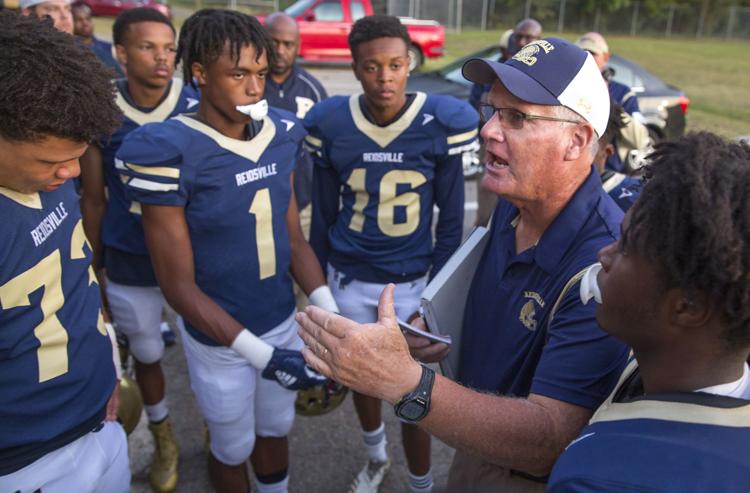 Reidsville vs Eastern Guilford football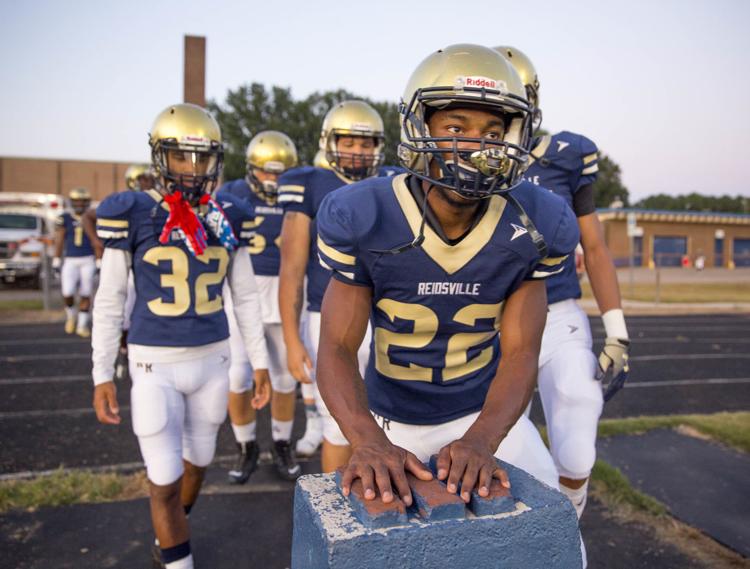 Reidsville vs Eastern Guilford football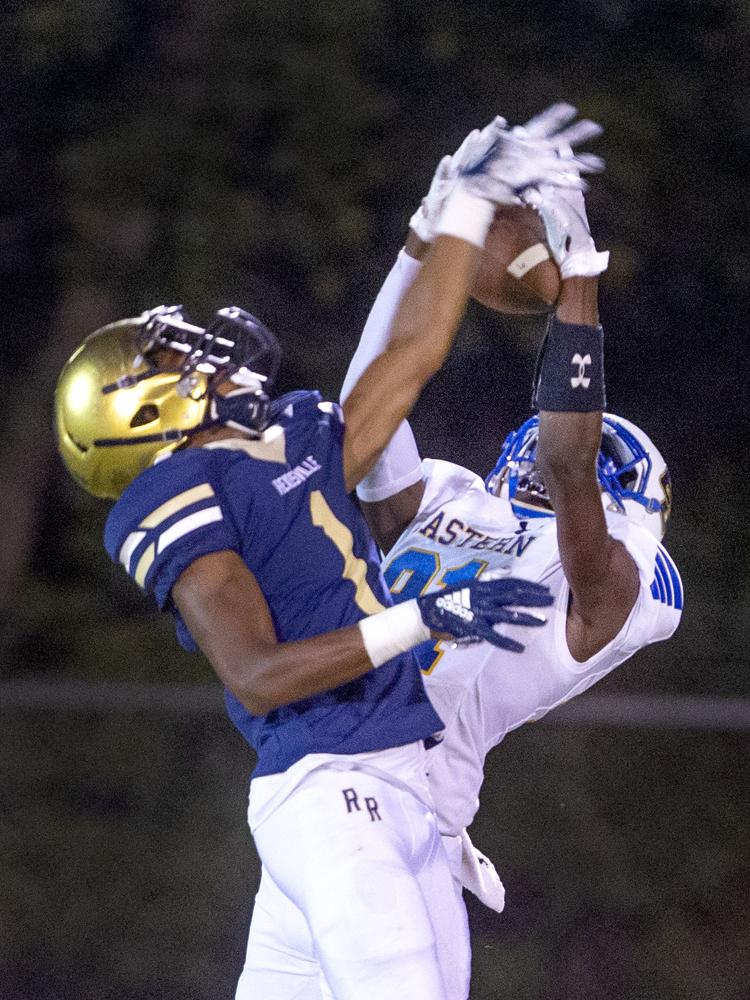 Reidsville vs Eastern Guilford football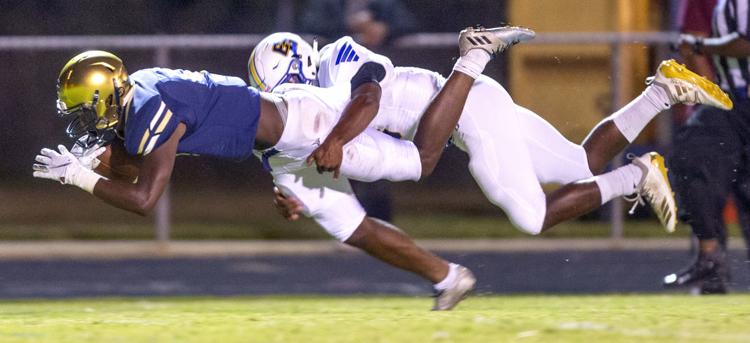 Reidsville vs Eastern Guilford football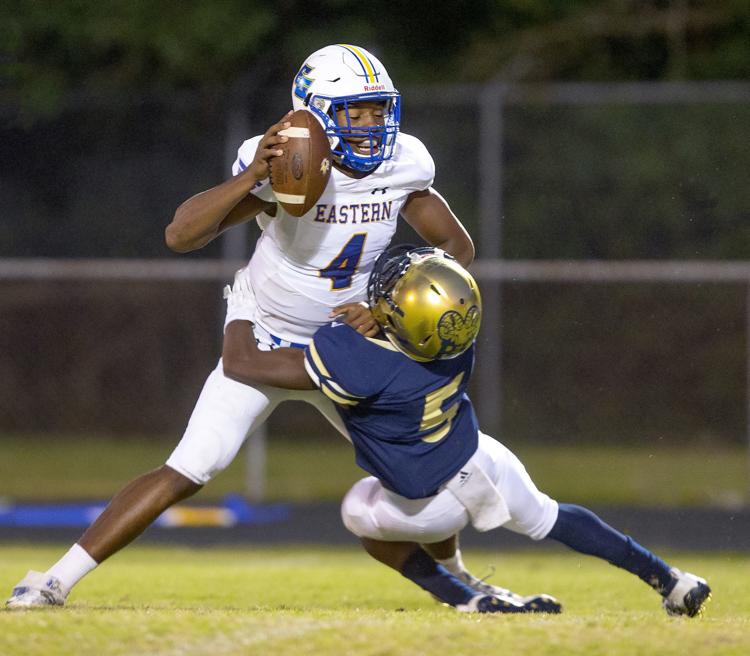 Reidsville vs Eastern Guilford football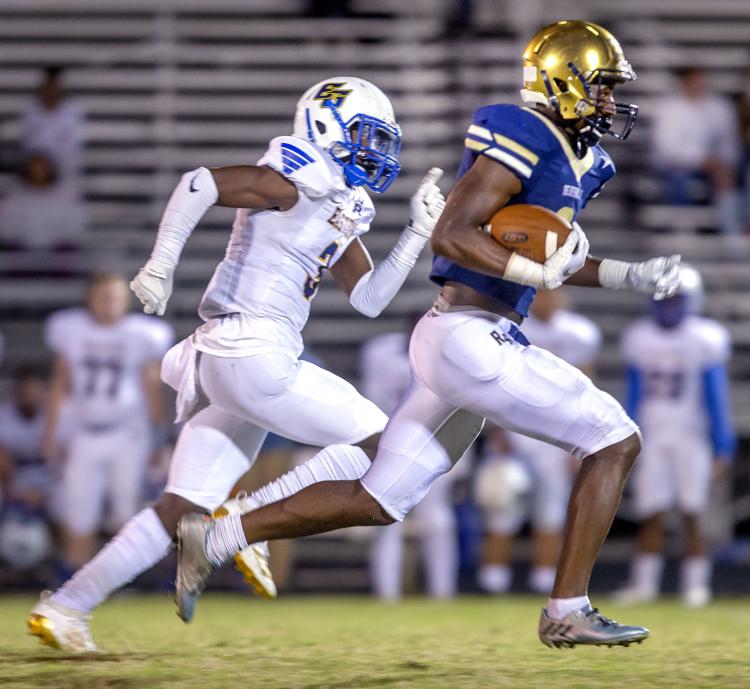 Reidsville vs Eastern Guilford football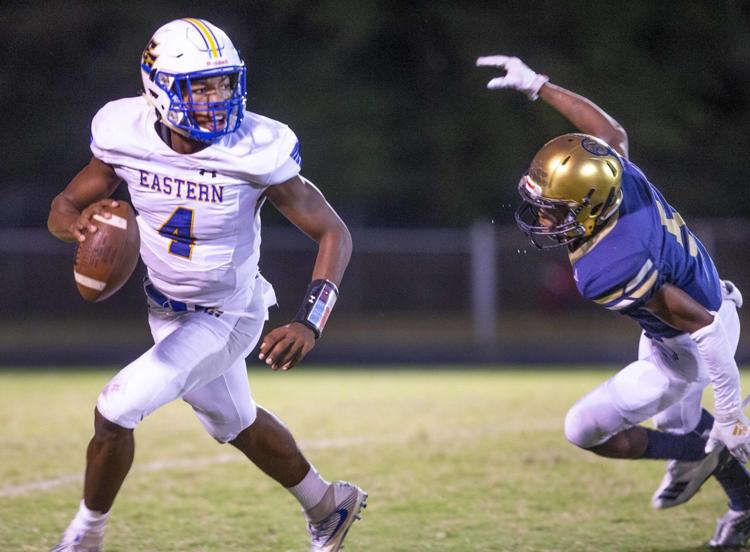 Reidsville vs Eastern Guilford football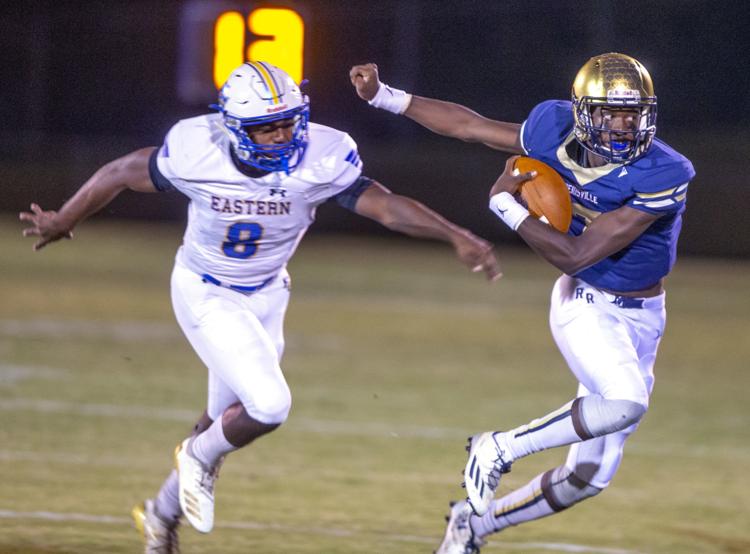 Reidsville vs Eastern Guilford football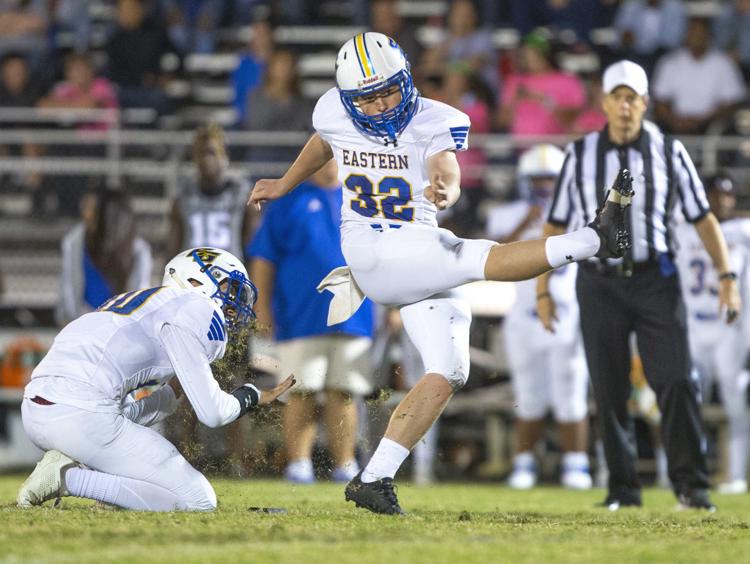 Reidsville vs Eastern Guilford football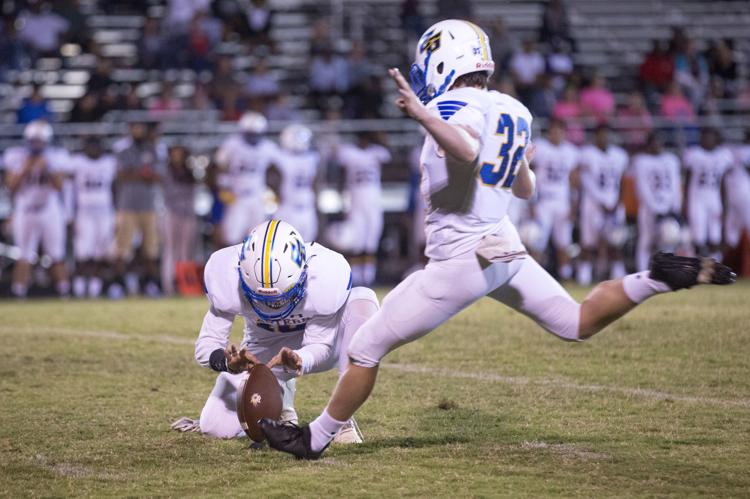 Reidsville vs Eastern Guilford football
Reidsville vs Eastern Guilford football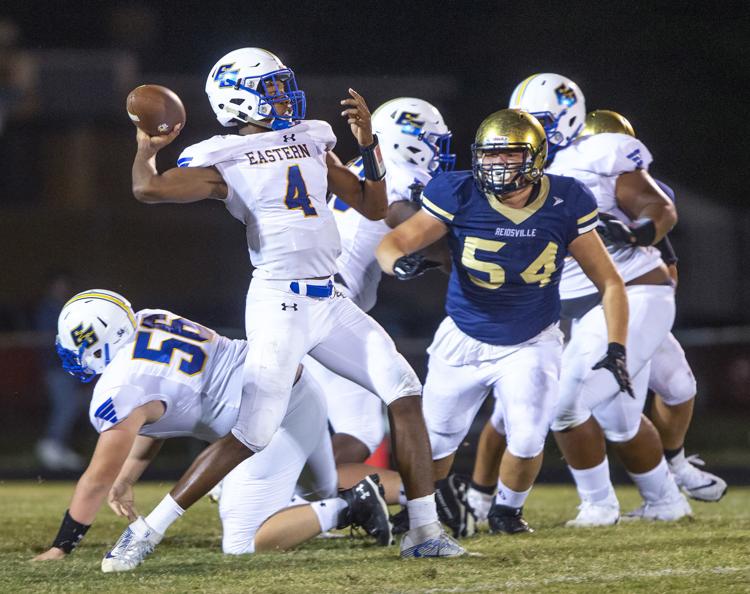 Reidsville vs Eastern Guilford football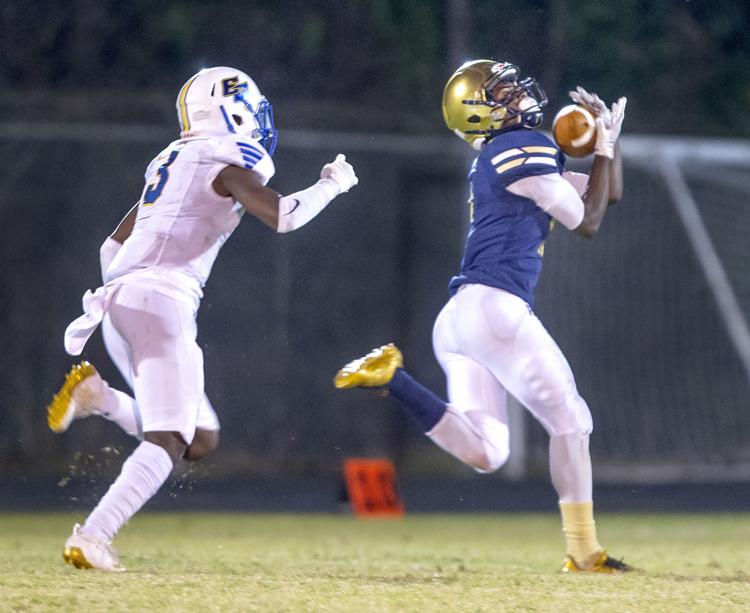 Reidsville vs Eastern Guilford football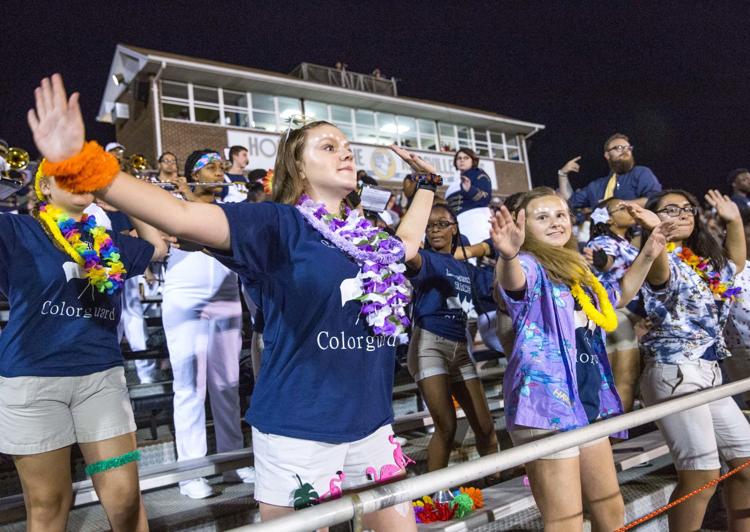 Reidsville vs Eastern Guilford football
Reidsville vs Eastern Guilford football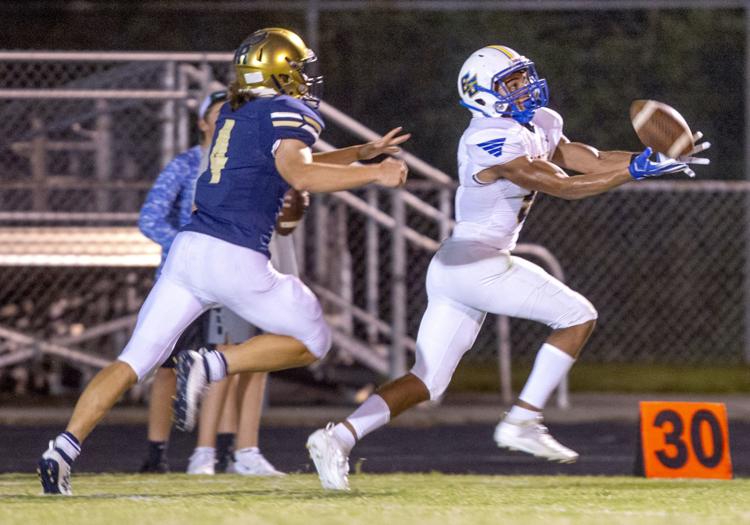 Reidsville vs Eastern Guilford football