Updated Wednesday, 12 a.m.
MADISON — Like any other day of his American trip, Jose Cruz Cazares Robles left his family's home and ventured into the chilly November air for his daily walk on Bethany Road.
At approximately 10 this morning, Monday, Nov. 24, investigators with the Rockingham County …
Those would be the last steps the visitor from Mexico would ever take.
Four months to the day since sheriff's deputies found Robles, 62, dead at the bottom of an embankment on McCollum Road, a state medical examiner's report confirmed what many have long suspected: The heart attack that killed Robles was brought about by a standoff he had with a pack of dogs roaming the rural neighborhood.
MADISON - A 62-year-old man, visiting from Mexico, was found dead in Rockingham County this …
The dogs were hounds and blue heelers, a type of cattle dog, and they were running free in violation of the county's leash laws.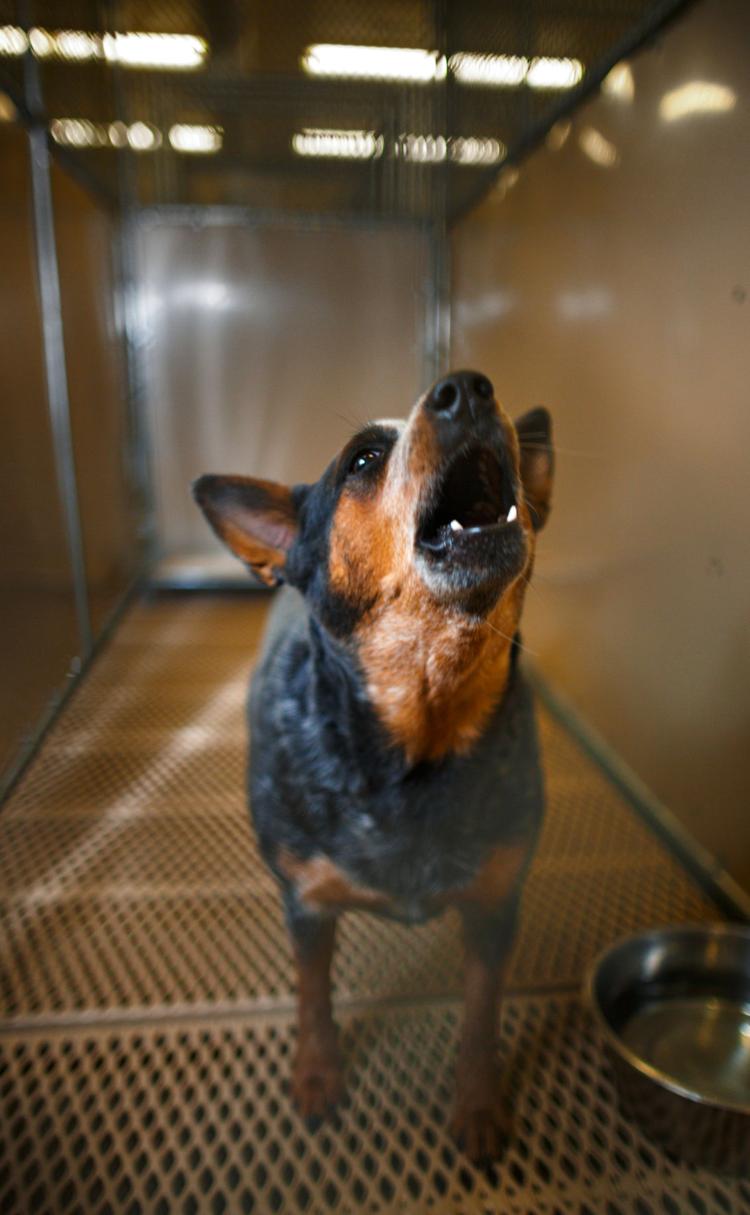 "Bleeding and stress from a dog attack and resultant injuries most likely contributed to death," according to the autopsy report released Monday.
Rockingham County District Attorney Craig Blitzer said he's evaluating the case to see if charges will be filed against Daniel McCollum, owner of the dogs.
McCollum couldn't be reached for comment Tuesday.
His 14 dogs are being held at the Rockingham County Animal Shelter in Wentworth as officials ponder whether the dogs should be returned or euthanized.
The blue heelers and hounds were known to be aggressive, according to neighbors, police and postal workers.
In late 2013, the U.S. Postal Service requested that McCollum move his mailbox further from his property. According to spokeswoman Monica Coachman, the "dogs posed a potential threat for employees safely delivering to that address."
The morning after Robles was reported missing, a sheriff's deputy drove down McCollum Road and was confronted by the dogs. Police records show the dogs damaged his patrol car. The deputy had to call for help.
For Robles, help wasn't an option. McCollum Road is largely rural with few houses lining the aged asphalt road and those houses are spread apart from each other. Someone in distress could very well go unnoticed.
A man was found dead, covered in bite marks, but officials aren't talking
It's unknown how many dogs were involved in the attack, but autopsy and police reports paint a grim picture of what the dogs did to Robles.
His clothes and shoes were ripped from his body and left several yards away.
Bites covered his body from head to toe.
His scalp, face, arms, legs, back and lower abdomen were covered in scratches.
His pants hung around his ankles.
His thermal underwear clung to his right leg.
A sock was attached to his right foot.
In all, there were more than 100 wounds inflicted upon Robles, according to the autopsy. He died sometime during the attack.
Since then, it has cost Rockingham County nearly $28,000 — at $16 a day per animal — to house McCollum's 14 dogs at the shelter.
Kevin Baughn, the shelter director, awaits word of their fate.
"If they were surrendered, we wouldn't adopt them out," he said. "We would have to euthanize them because it's too big of a liability with their pasts."
---
Posted Tuesday, 1:53 p.m.
WENTWORTH — A man from Mexico whom deputies found dead a day after he went missing from a Madison home in November died of a heart attack, according to the Rockingham County Sheriff's Office.
Jose Cruz Cazares Robles, 62, of Jalisco, Mexico,cq went for a walk on Nov. 23, but never returned. Deputies found his body, which was covered with dog bites, the next day. His clothes and shoes had been ripped from his body.
Detectives seized 15 dogs belonging to Daniel McCollum at 1122 McCollum Road in Madison, the residence is across from where Robles' body was found.
The dogs remain in the county's custody at the Rockingham County Animal Shelter.
The autopsy results, which deputies received on Monday, show that Robles died of a heart attack while being attacked by the dogs, according to a news release.
Investigators have contacted the Rockingham County District Attorney's Office to determine if any charges will be filed in the death, according to the release.