As graduation for the Class of 2020 approaches, RockinghamNow turns the spotlight to a few of the county's exceptional high school seniors. This week, we salute three students from Rockingham County High School.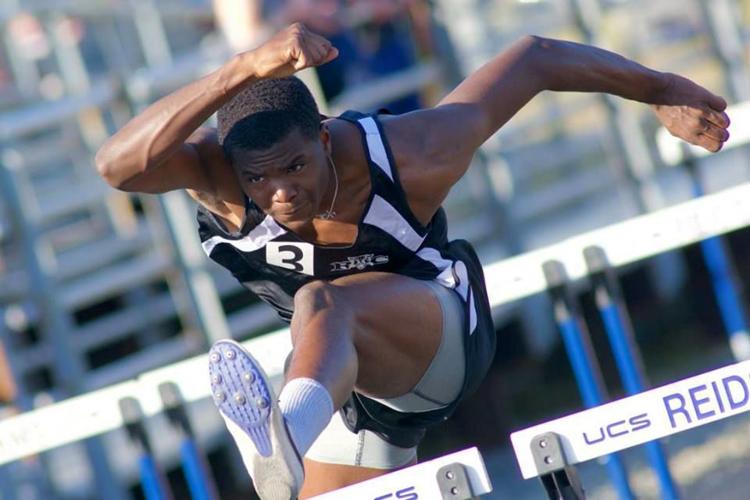 Maurice Tinsley
With his talents, integrity, and work ethic, RCHS 2020 graduate Maurice Tinsley will surely soar.
Mr. Tinsley is an accomplished track athlete and musician, but his real passion is in the automotive industry
Maurice has participated in track since the seventh grade.
He also ran cross country his senior year, and he learned that "that the mind and body are stronger than many think, especially when they work along with your soul in unison."
Maurice is also an experienced musician; he plays both the piano and the saxophone (alto and tenor).
Tinsley appreciates his years at RCHS. He especially values meeting staff and schoolmates who helped him "develop an understanding of how other amazing minds work." As he explained, "I am going to miss all my classmates as we depart our own ways being introduced into what this big world has to offer." He will also really miss "hanging with his sister through her first year of high school."
Maurice values his sister and everyone in his family, whom he calls his backbone. "I can't imagine a single second without them as they support me through every situation I may face. They are simply incomparable to any kind of friend," he said.
The part of RCHS that Maurice really enjoyed, though, was automotive class with Mr. Shelton.
"It was a class where I got to know schoolmates with a similar passion in the automotive world," Tinsley said. "Every day that class was full of jokes and laughter but being serious enough to get work done and learn about the field. The countless hours in the shop and even going to the Richard Petty Museum with a marketing class for a field trip — these times brought nothing but smiles and laughter; these experiences are ones that are simply unforgettable.
After graduation, Tinsley will attend Guilford Technical Community College (GTCC) to obtain a degree in automotive collision repair and refinishing technology. "I have always been into the automotive field," said Maurice. "The field excites me a lot and I plan to absorb as much knowledge as possible."
In addition, Mr. Tinsley will live with the humility, integrity, and responsibility that all who know him associate with his character.
"I will provide for my family and those who simply showed they care about me as a human being," said Tinsley. "You have to be grounded even when success comes your way. Therefore, I shall remain humble and provide for those that are doing amazing and great things to better the world."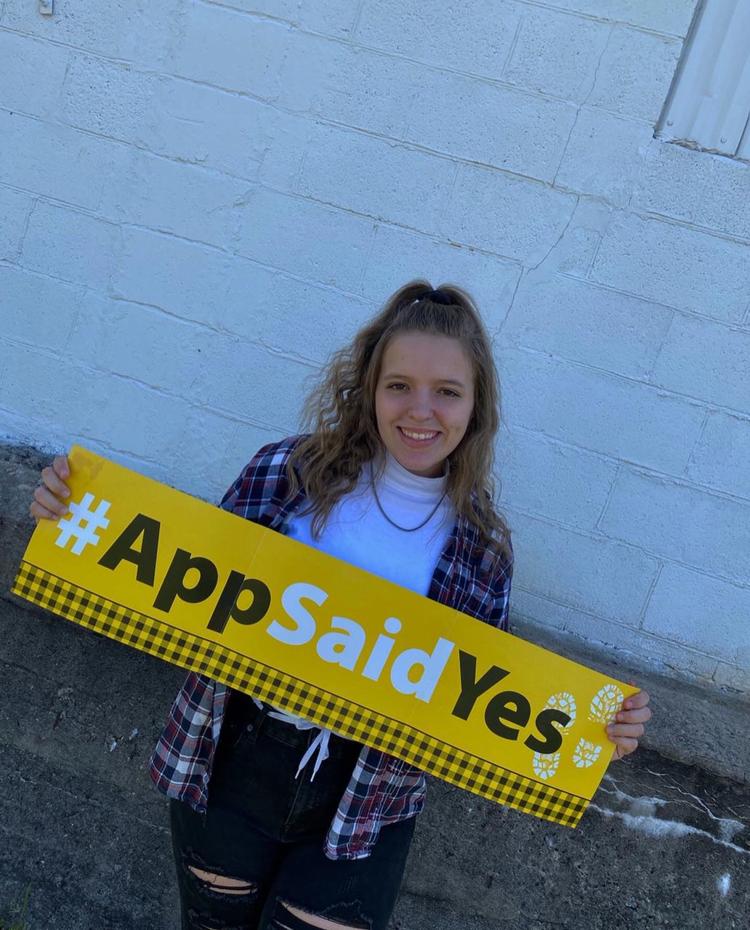 Alexus Stout
Rockingham County High School 2020 graduate Alexus Stout has grown personally throughout her four years as much as she has grown academically — and both fuel her dream of becoming a social worker.
"My upbringing was definitely not ideal," explained Stout, "but it made me into the person I am today. I was alone and had to learn how to be enough for myself. It made me into a strong independent woman."
As a senior who is soon to graduate, Stout has used that valuable wisdom in other aspects of her life. "I also learned that I am truly capable of anything I put my mind to. I learned to not let the little things bring me down. There are many things that I thought were impossible, but I told myself that I can do it and I did it. It may take time, but good things come to those who wait," she explained.
What came to the patient, persistent, and conscientious Alexus Stout? A full scholarship to Appalachian State University!
She was hoping to attend Gardner-Webb University, even though it would have been difficult financially, even seemingly impossible. Then, without even applying for a scholarship, she received a letter from ASU on March 11 offering her a full scholarship.
She showed the letter to RCHS college advisor Lindsey Holloway out of disbelief. After Miss Holloway called the admissions department at ASU to verify the offer, Alexus celebrated with all the teachers who supported and encouraged her.
"A memory that will forever make me smile is when I found out that I received a full ride to App State," said Stout. "I enjoyed seeing my teacher's faces light up brighter than mine. The memory of seeing Ms. Holloway's eyes tear up when we found out, and Mrs. Wilson giving me a congratulations hug will always make me smile."
Undoubtedly, Alexus wishes she could share her news with her grandmother, who passed away earlier this year.
"She still influences my life everyday. She was the most caring woman on this earth and would do absolutely anything for anyone. I only strive to be like her someday," she explained.
Stout seems to be following her grandmother's influence. Her plans are to graduate from Appalachian State University in five years with a master's degree in social work.
"I plan to become a social worker and protect children from similar situations that I have been through," she said. "I want to be a guide and support for people. I want to be everyone's shoulder to cry on and the person they run to when times get rough. I have a desire to show people the brighter side of life. I want people to hear my story and learn that life can get better. I want to be the reason that a person decides to not give up on life."
As Alexus Stout pursues her dream, she will take the love and support from the RCHS staff.
"I feel like the most important thing is having personal relationships with your teachers and at Rockingham it comes so easily. I honestly do not know what I would do if it was not for some of the teachers/staff at RCHS. They do way more than what is required of them. They give me hugs and genuinely care about me. I would consider most of them as my 'second mom' and they will alway be appreciated. They are the reason I love going to school everyday. It is definitely going to be hard leaving them and starting all over."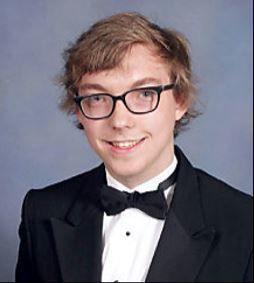 Devon Strader
Rockingham County High School 2020 graduate Devon "Blake" Strader likes to work hard and have fun. At RCHS, through vocational classes and the Rock-A-Top apprenticeship program, he found a way to do both.
"I went from doing nothing with my life freshman year," said Strader, "to learning life skills in classes at the high school, like learning how to weld, woodworking, and fixing things."
Blake credits drafting teacher Mr. Robert Craddock (now retired) and agricultural mechanics teacher Mrs. Sharon Jones with helping him find his way in high school.
"My drafting teacher Mr. Craddock taught me drafting and how to 3D print and my agricultural mechanics teacher taught me how to weld and woodwork have both taught me way more than I can (explain)," he explained.
After graduation, Mr. Strader will continue to work in the Rock-A-Top apprentice program and attend Rockingham Community College part time. While it is a challenge to wake up early for work every day at Manufacturing Specialist Incorporated (MSI), welding "does not feel like a job" to him. He is also interested in machining because it is something new and he "would like to learn something new."
While Blake is getting up early, working hard, and learning new skills, he has another goal.
"I hope I can make everyone I've come across laugh," Strader said.