EDEN — Textile giant Gildan Activewear, Inc., tightened its weave with the community Wednesday by announcing a $17 million investment in an expansion to its yarn spinning operation here and the creation of 85 jobs.
Hiring has already begun and new workers should crank up the mill by January, Gildan officials said Tuesday during a press conference at Eden City Hall.
The Montreal-based corporation will fill a spinning facility at 335 Summit Road that was vacated last year by the India-based SgrTex, said Eden and Gildan officials.
 "We're in the process of investing about $5 million to revamp the facility and bring it up to Gildan standards,'' said Gildan Yarn's President Chuck Ward, explaining Gildan purchased the Summit Road building, land and spinning equipment out of receivership in September.
Ward said Rockingham County workers will get the chance to operate in a "modern facility'' with "equipment that's been minimally used.''
The new positions will pay up to $37,707, while the county's average annual wage is $34,716, Gildan officials said in a news release.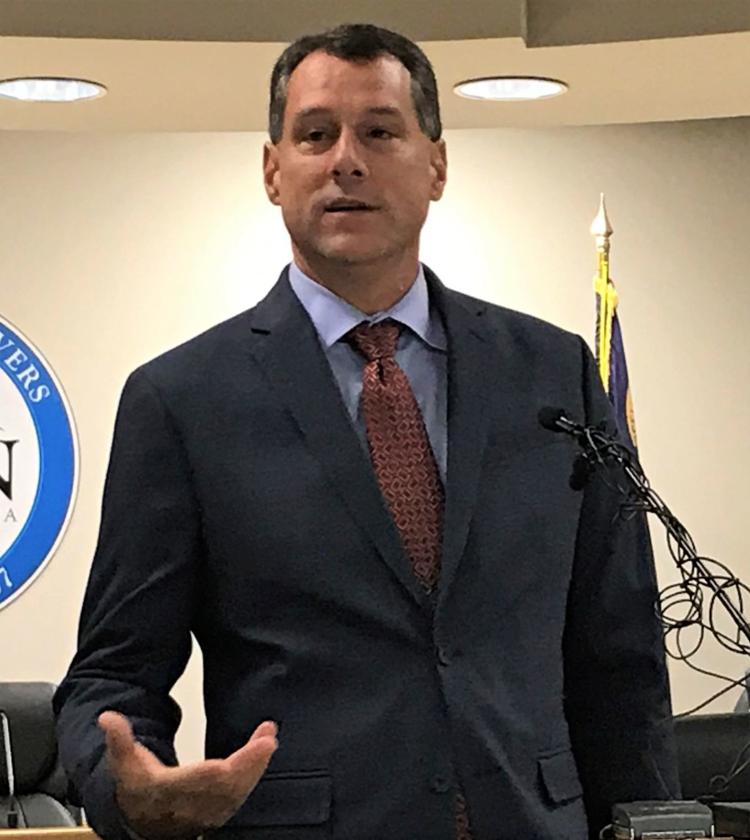 "The total investment will be around $17 million. The Eden yarn spinning acquisition is incremental to our stipulative investment of about $500 million made in the last seven years in yarn spinning here in the United States," Ward said.
Gildan, a leading apparel manufacturer, operates spinning facilities in North Carolina and Georgia, employing roughly 1,400 people. The new operation will be the corporation's fifth spinning facility in North Carolina, with others in Mocksville, Mebane and Salisbury.
A major corporate force in Eden, Gildan, built it's first large scale distribution center in Eden in 2000. The expansion is Gildan's seventh U.S. spinning mill. 
"… We're proud to be a part of this community,'' Ward said. "North Carolina's been good to us. It supplies us with a qualified workforce, with competitive energy rates, and a really good transportation network …  one of the most important things to our success going forward. So we're excited to further invest here. And to restart a facility that closed in this community … ''
  North Carolina's Secretary of Commerce Tony Copeland congratulated Eden and the county for making economic growth happen.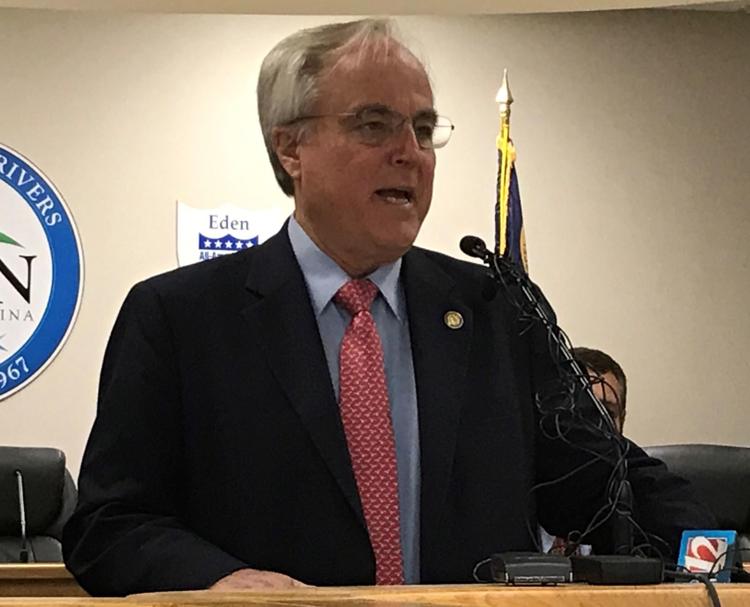 "These expansions and economic development do not happen by accident. Or by luck either. You create your own luck,'' Copeland said. "The infrastructure that has to be put in place for these projects to go forward … (continuing to invest) they take big risks in financing the projects and financing water, sewer, natural gas and electricity. It takes many partners to make that happen."
North Carolina enjoys its largest volume of foreign trade with Canada, Copeland explained. And through its investment, Gildan, a Canadian company, reinforces that alliance, he said.
A $250,000 performance-based grant from the One North Carolina Fund will help facilitate Gildan Yarn's new operation in Rockingham County by providing a financial boost to local government in its effort to attract corporate investors. 
Gildan officials opened the Summit Road facility for press tours Wednesday where the company's Director of Finance Oliver Wiesel explained the mechanics of spinning machines.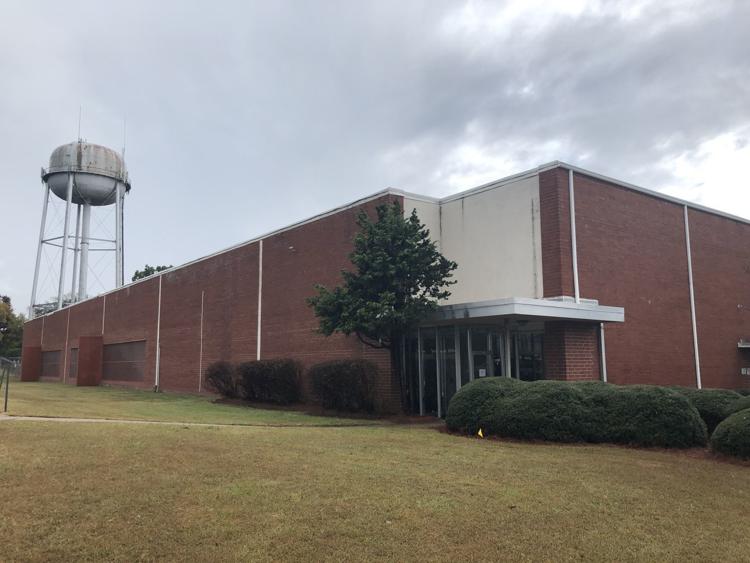 "The open-end spinning frame gets fed a sliver of yarn, which is essentially a rope of cotton. The process is pulling and tightening the rope until it becomes strong enough to become a yarn,'' Wiesel said. "And the yarn spools sit on top of the spinning frame and get bigger as the yarn is added to the spool. When it's completed, it automatically exits the spinning frame onto the center belt where it gets picked up by this transport system and gets brought to the packaging area.''
 Such production contributes to Gildan's daily corporate-wide output of enough yarn to wrap twice around the globe, according to company statistics.
 The yarn is woven into well-known brands, such as Under Armour, Gold Toe, American Apparel, peds, Silks, kushyfoot, Alstyle, Comfort Colors and Secret. 
Eden's Director of Economic Development Mike Dougherty is relieved to see the Summit Road plant made vital again.
"To say this property has put us on an interesting journey over the last year and a half would be the understatement of the century,'' Dougherty joked during the press conference.
"They started out in the year 2000 in a 2000-square-foot distribution center on Meadow Road,'' he said. "(With) this facility,  they will be up to 2.2 million square feet in four Eden facilities that employ about 600 people.''
Dougherty thanked the city's largest private sector employer for its steadfast investment in the community, calling Gildan a "generous corporate citizen'' that provides healthy sponsorship to Eden events and activities.
Gildan also received kudos from Rockingham County Center for Economic Development, Small Business & Tourism Director Leigh Cockram.
When a top industry like Gildan with 55,000 employees worldwide "either expands or moves into our county … that's some of the best marketing you can do,'' Cockram said.
Gildan's confidence in the county and its workforce sends a positive signal to other companies looking for a home in the Southeast. "When they choose Rockingham County and Eden … then somebody else can, too. It really helps get the word out.''